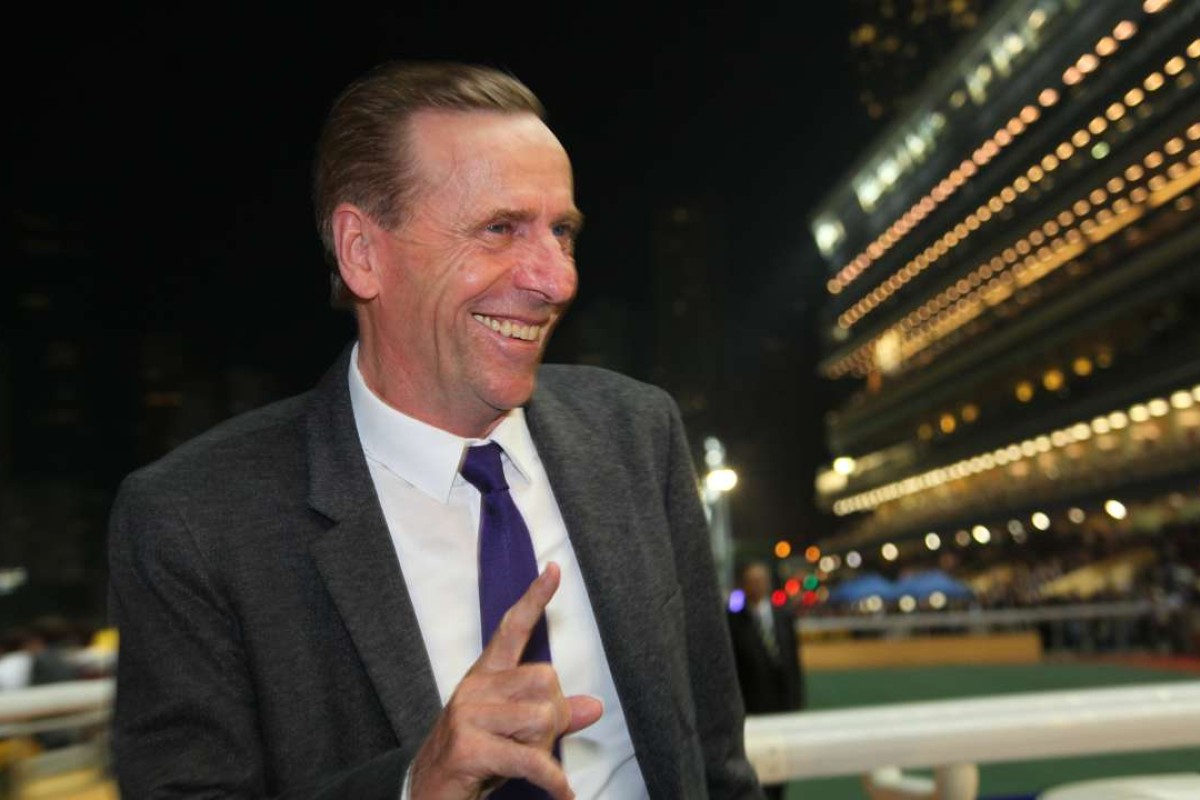 Champion trainer John Size became just the third man to lead in 1,000 Hong Kong winners as jockeys Zac Purton and Joao Moreira carved up the Happy Valley programme between them.
But it was Purton, not Size's usual Dream Team 2.0 combination with Moreira, that provided the Australian with the victory that ticked over four figures when Game Of Fun narrowly broke his maiden status in the third race.
"I helped John get to 1,000 and then I kicked him off on his next 1,000," laughed Purton after he had added D B Pin two races later, and he probably appreciated the irony of that declaration more than anyone.
For all their individual success, Purton and Size have been a very infrequent partnership, with Game Of Fun and D B Pin only the second time Purton has ever ridden a double for Size, the last in 2011, and took his tally of wins for the yard to only 16 in total.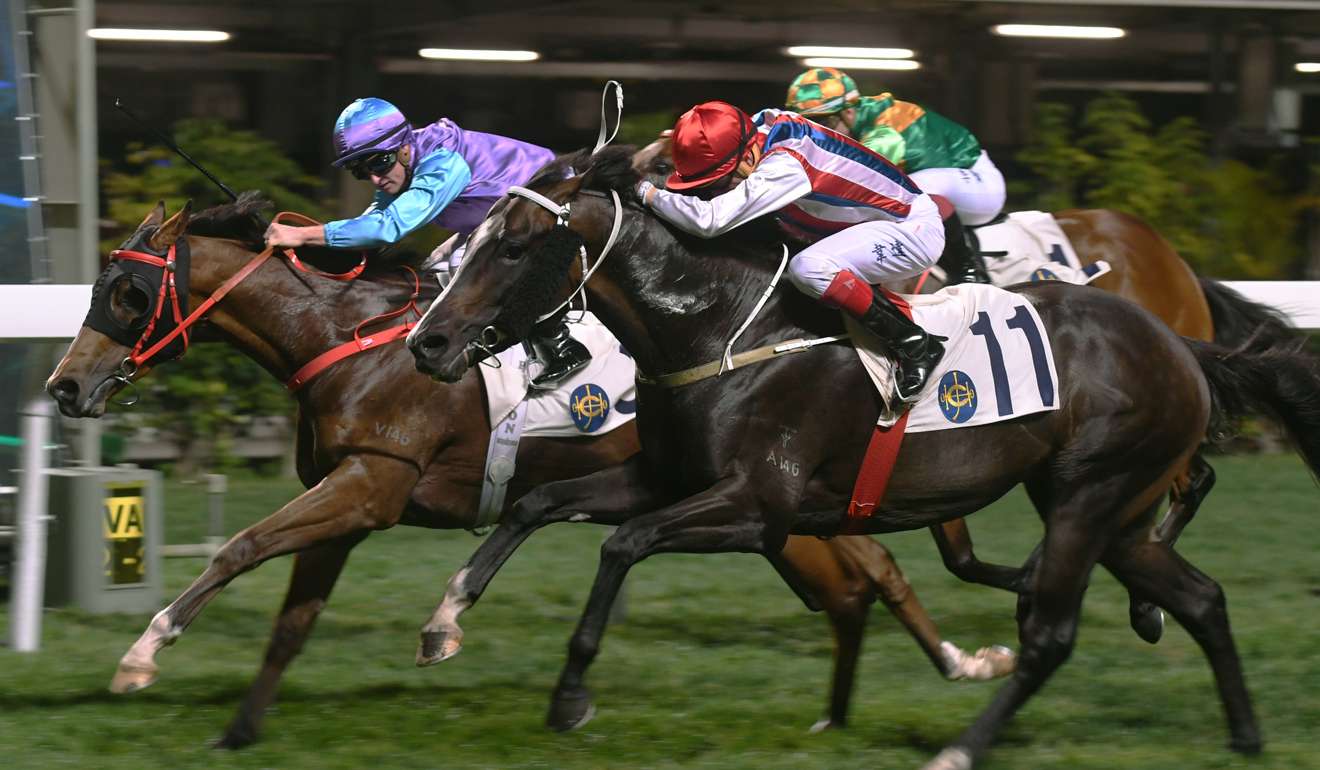 That didn't stop Size handing him the credit for Game Of Fun, who has had trouble getting himself into his races until last night when Purton bounced him out with the lead.
"The jockey won the race, for sure. Game Of Fun was quite timid in his early races so it was difficult to put him in a winning position but he was better last time and better again tonight," Size said.
But Purton has a solid combination with D B Pin, piloting the gelding six times for three wins and three seconds, and the four-year-old is unbeaten in "three" attempts at the Valley 1,000m – including one that doesn't appear in his record as it was the infamous void race earlier in the season.
"D B Pin keeps doing the job and he was up in class but, coming back to the 1,000m, he beat some horses that we know are good gallopers," Size said.
"We've tried him a couple of times at 1,200m at Sha Tin and he's been beaten but probably he will have to try it again, perhaps here. Now he's up in the ratings, his options narrow so he'll have to be able to do more than one distance."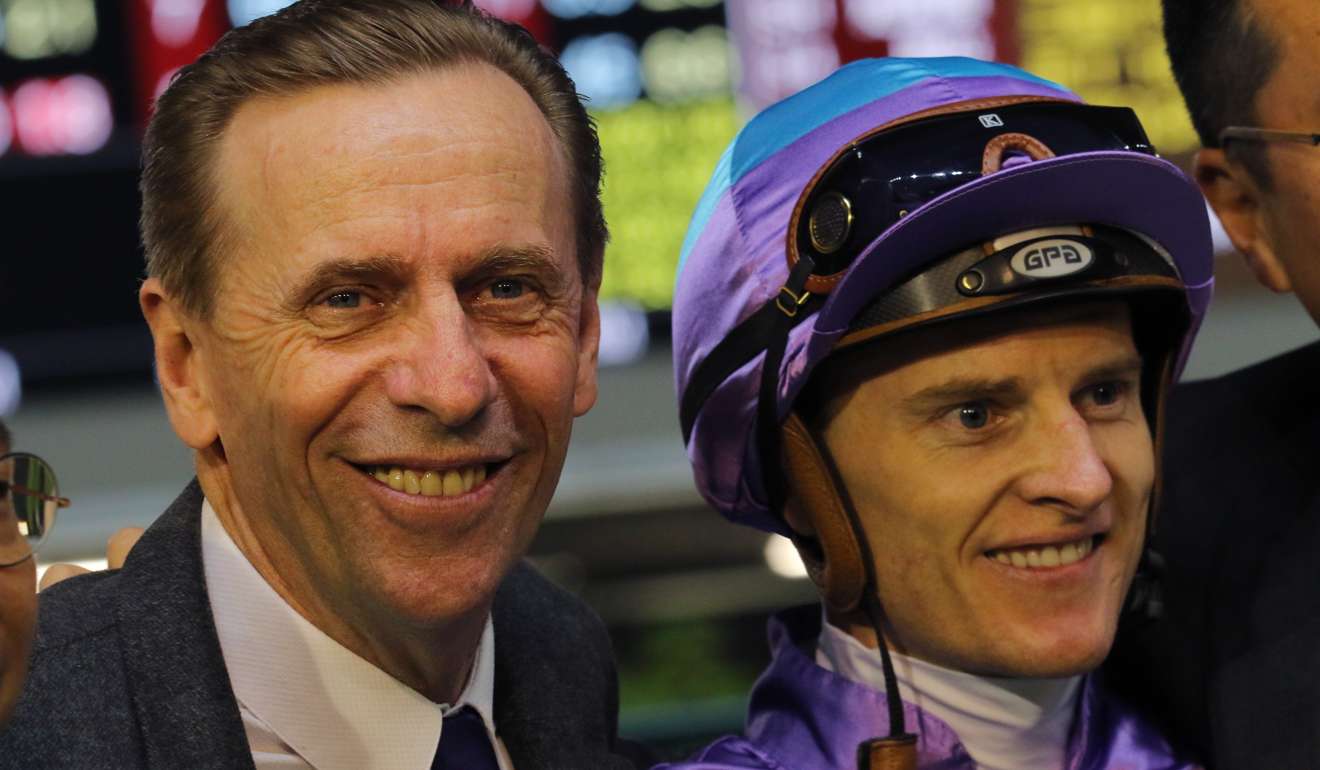 Between them Purton and Moreira won six of the eight races, leaving only a couple of crumbs for Sam Clipperton on the Tony Millard-trained Super Clan and Alex Lai Hoi-wing, who gave Me Tsui Yu-sak the first and final races when he grabbed a welcome win on Thunder Stomp.
Unlike Size, Tony Cruz – who has more than 1,100 training victories but trails John Moore with over 1,500 – shared his winners last night between the two top riders, but Pakistan Baby (Moreira) and Blaze Stamina (Purton) did share something else, they both raced wide without cover and still scored.
"You don't get that too often at the Valley but it just happened two races in a row" said a bemused Cruz.
"Joao was the key for Pakistan Baby. He's a better horse than Class Four but he's slow early and so he's difficult to get into the race most of the time. But, even though he was wide, Joao got him into the race tonight and that allowed him to show his ability."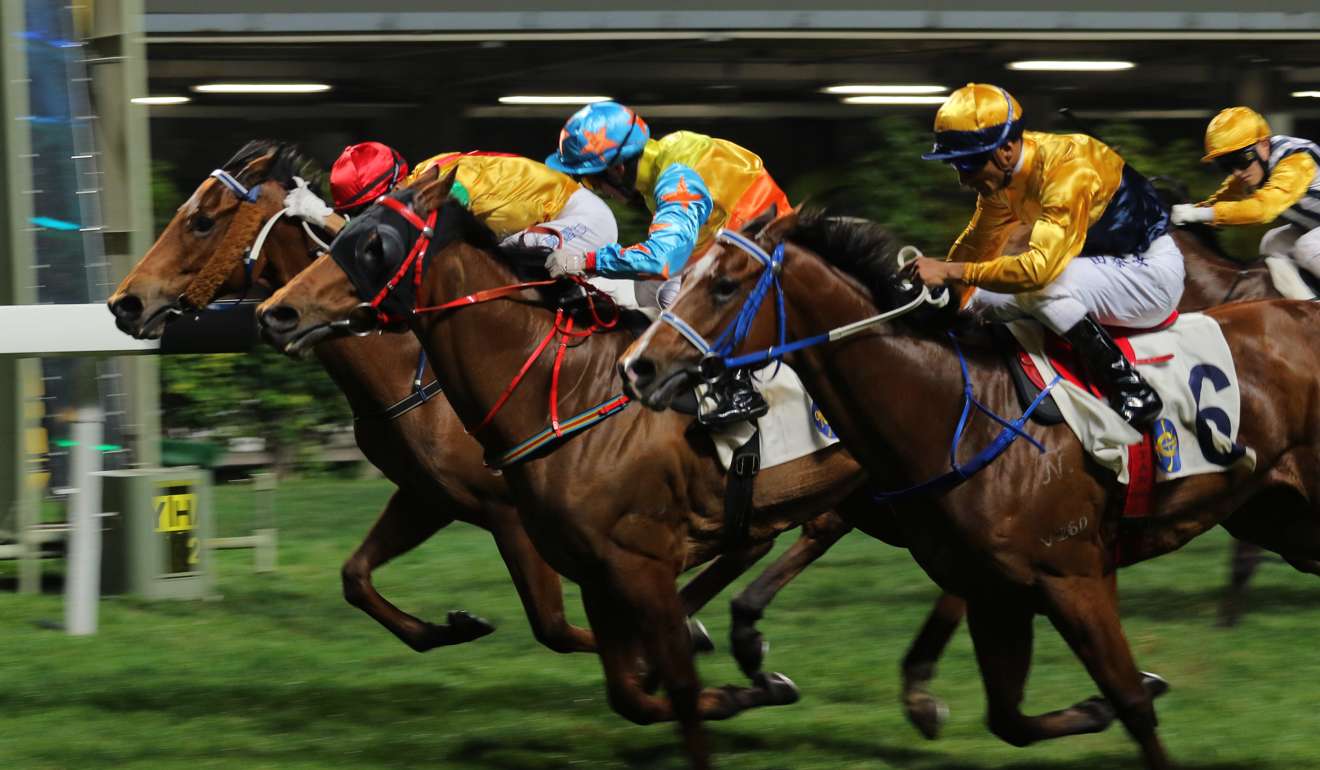 Moreira won the first two races on Smart Salute and Spinning Dancer, the second tinged with controversy. It was decided by desperately close photo-finish that most thought Trendy Win had won and that horse's trainer Peter Ho was very keen to check when the result came down the other way. But, since there actually isn't a photo print, Ho was invited to the judge's box to view it on the monitor used to decide these things but he had already left the course.
Brett Prebble was the one stewards' victim for the night, receiving a careless riding ban of two days for his ride on Dr Race in the third, an incident which led to a successful protest, sixth versus fifth, by Neil Callan (Golden Achiever).