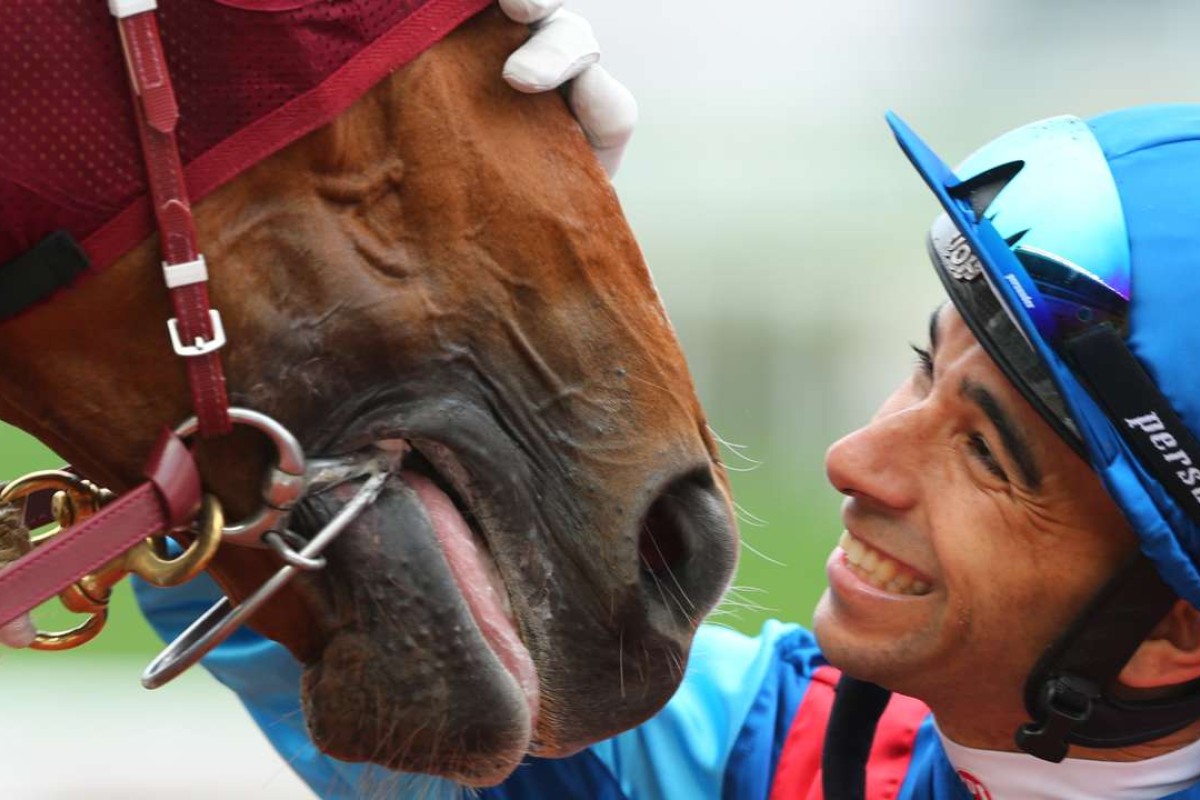 Joao Moreira has ridden seven of the 14 horses in Sunday's BMW Hong Kong Derby in search of the winner and while he is happy to be on red-hot favourite Rapper Dragon, it is a rival he hasn't ridden he fears most.
Moreira identified Seasons Bloom as the horse most likely to deny him his first Hong Kong Derby, one of the few major races he has yet to win and the one he says he wants most.
"I think he has been unlucky in those first two legs of the four-year-old series," Moreira said of Danny Shum Chap-shing's Seasons Bloom, runner-up behind Rapper Dragon in the Hong Kong Classic Mile and third behind the same horse in the Hong Kong Classic Cup.
Moreira feels Seasons Bloom has been ridden conservatively and rival jockey Nash Rawiller still has something up his sleeve tactically, especially with nothing to lose on Derby day.
"They've always known the Derby is the big one. Maybe they were making sure he would run the trip in those last two races," Moreira said.
"After that I think the next best two are Pakistan Star and Eagle Way, they've been looming, and then Dinozzo. But Seasons Bloom is the one I fear most."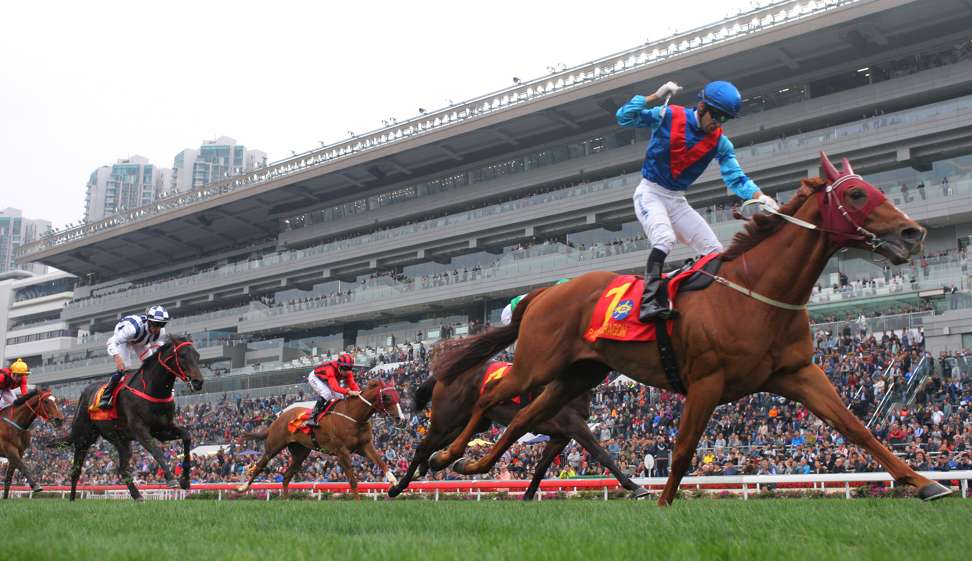 Including trackwork and trials, Moreira has ridden nine of the 14 Derby runners, seven of them in a race, winning a total of 12 races on five of them; Rapper Dragon, My Darling, Prawn Baba, Pakistan Star and Dinozzo.
He even rode Seasons Bloom in an early track gallop and Eagle Way in a trial, but his commitment to Rapper Dragon was an easy one to make, with the John Moore trainee hitting triple figures late last season and capturing a Group Three as a three-year-old.
Forget Moreira-Size Dream Team, here are the Magic Man's combos that will make you money
While it might be a little unfair to label any event the Brazilian hasn't won as a "bogey race", given he has been based at Sha Tin for little more than three years and this is just his fourth Derby, Moreira admitted that picking the right horse in the "once-in-a-lifetime race" has proved a point of frustration.
After just being edged out in the classic 2014 Derby when Designs On Rome outstayed Able Friend, Moreira spurned 2015 winner Luger, electing to stick with race favourite Redkirk Warrior, who finished unplaced.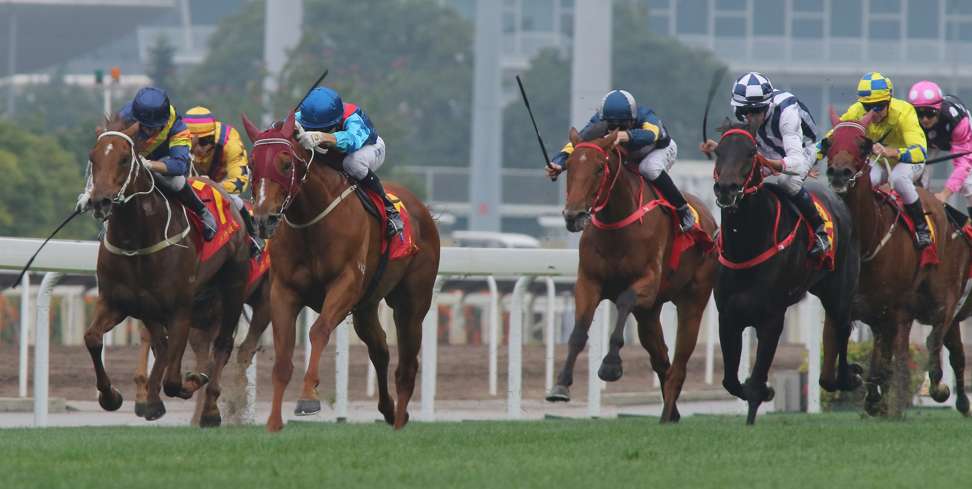 Last year Moreira made an early commitment to Thewizardofoz, before that horse failed to get the trip in the Classic Mile, and ended up on Giovanni Canaletto in the Derby – having ridden eventual winner Werther in early trials.
A jockey's dominance doesn't necessarily translate to Derby success, and it took Douglas Whyte until the season of his 10th championship to capture the 2010 Derby on Super Satin, and Moreira can understand why.
"It's very difficult to win the race because you have to pick the right horse, and sometimes horses don't show you right away that they are the one," he said.
"It's hard to pick young horses, as they can be a different horse three months later, especially when they step up in distance.
"You have to commit early and try to ride a horse in the Classic Mile that will take you through to the Derby. But just because he is the best horse for the Classic Mile doesn't mean he is the best horse for the Derby."
Why Joao Moreira is racing's closest thing to Frankie Dettori since Frankie Dettori
It took less than six years as a jockey for Moreira to win his first Derby, a breakthrough with Brazilian champion Eu Tambem in the Argentine Derby, while in Singapore he captured the 2012 Singapore Derby on Chase Me in his third year there.
Yet with more than 400 winners in little more than three years, all four international day crowns and a host of individual accolades, including his recent eight-win haul and record single season returns, it's almost as if all that is left is the Derby.
"No doubt about it, this is the race I want to win most, and if I do there'll be a big party, you won't see me at trackwork for a week," he said.
"It's just so prestigious, it's the race owners and trainers want to win most here, and I didn't realise just how much until I got here."