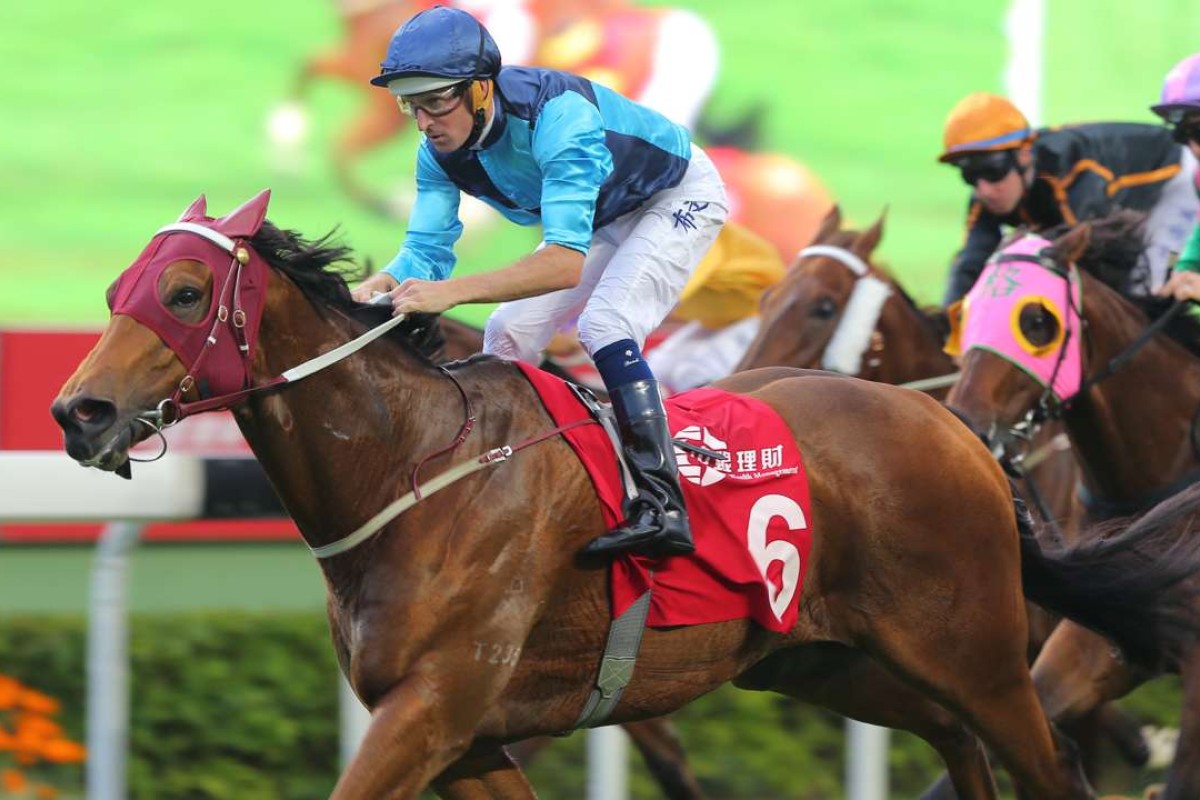 By his own admission, trainer John Moore is in the twilight of his great career, but Not Listenin'tome's tilt at the US$2 million Golden Shaheen in Dubai is testimony to the enthusiasm and freshness he retains for new frontiers.
Of course, Moore won the Golden Shaheen with Sterling City three years ago but that was on a Tapeta track which Hong Kong-trained horses seemed to handle well.
It is a different event altogether since the Tapeta was pulled up later that year and replaced with the deep dirt track that will be the stage on Saturday.
Not Listenin'tome could have joined Amazing Kids in the Al Quoz Sprint down the straight turf course at Meydan, and Moore would have known exactly what he was getting into, but he elected to jump into the unknown instead.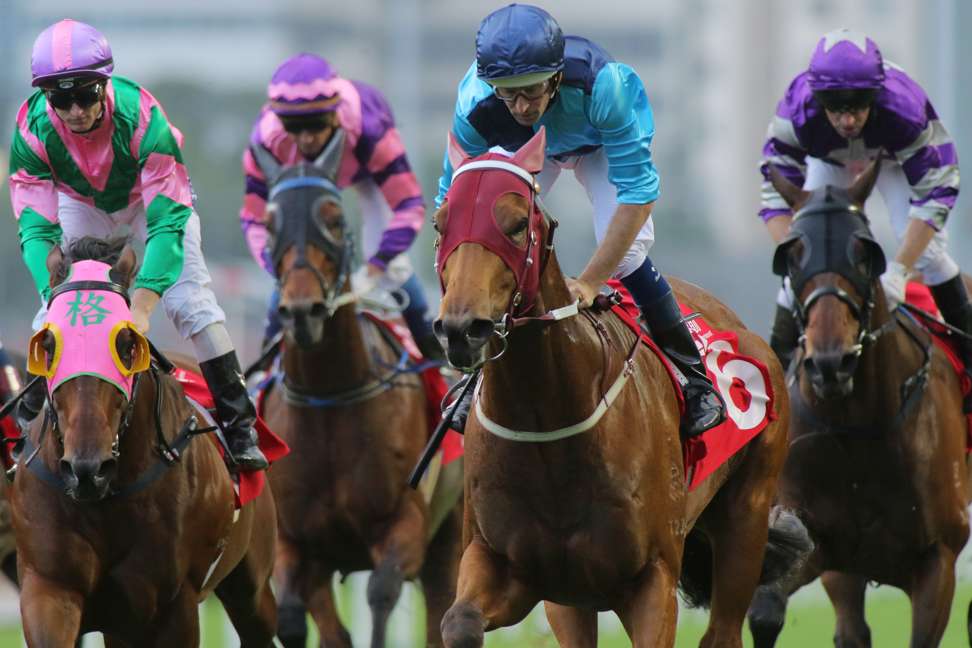 "The rationale behind it? It's a challenge," Moore said on Thursday. "I'm getting to the twilight of my career and everything, so I thought let's come over here and see whether this particular pedigree which he's got ... I looked deep into the pedigree and I really feel there is a chance he will handle it. It's a challenge and I've always been a person to approach challenges with positive feelings."
Although Not Listenin'tome dropped some weight on the flight to Dubai, Moore said that is the least of his worries going towards World Cup night.
Champion trainer John Moore hopes Not Listenin'tome will be heard in international trial
"It's Not Listenin'tome's second trip here and he settled in well. He's eating everything we put in front of him and, in fact, we're increasing his feed intake and all the weight will be back on by the time he hits race day," Moore said. "That's a good sign. Soundness and everything, there hasn't been any hiccups whatsoever. All systems are go. The big question mark is whether he can go the high speed on this surface against the horses that have already proven themselves on the surface or the Americans."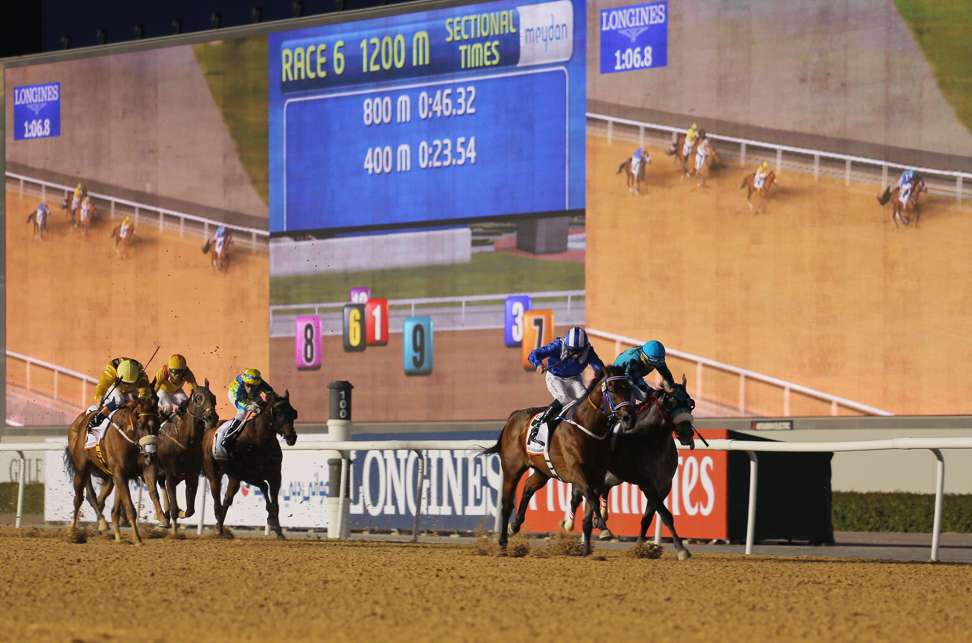 Jockey Tommy Berry was having his first look at Meydan taking Not Listenin'tome around during Breakfast With Stars and liked what he saw and felt, with provisos.
The sprinter moved smoothly off from the 800m with Berry just chasing him to work to the line in the straight.
"Quite nice. It's very deep, you can feel him actually working on the surface, they're not just flying over it," Berry said. "He's a happy horse and went through his paces very well. He dropped the bit at the furlong, I just gave him a smack down the shoulder to put him back on it and make him do his work and, obviously, there's a lot to look at here, with big screens and that. But he pulled up, had a nice blow, he knew he'd had a bit of work. He felt very good on it but race day, when he gets put under pressure on the surface, will be more of a test."
John Moore steals National Day honours with top sprinter Not Listenin'tome
Moore and Berry don't have a set plan for the race at this stage but neither saw the wider draw in gate ten as a negative.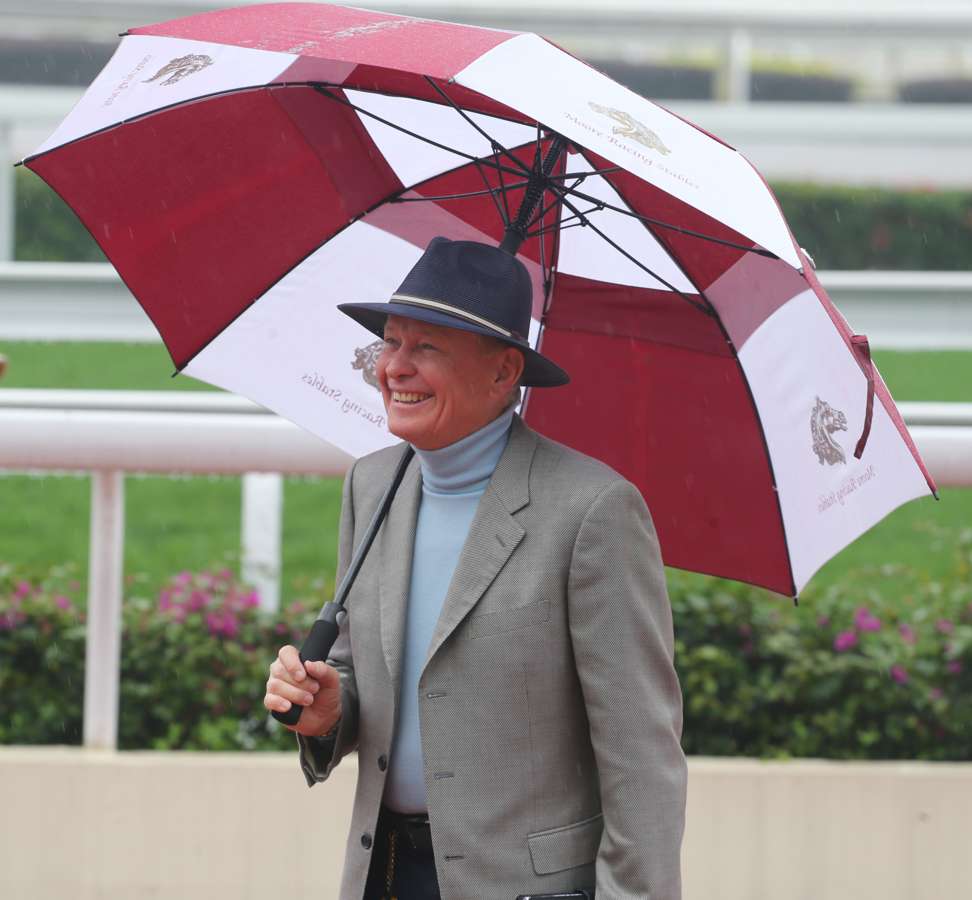 "We'll see what we can find out about how the other runners will race but the ideal situation would be to use his pace, come over to two or three off the fence and out of the kickback," Moore said. Berry has made a good success of turning up in new places to win features at the first attempt but says he is under no illusions.
"Dubai is an amazing place and I've had a great experience so far. If I could win here that would be very special," he said. "Hong Kong and Singapore have been very good to me for the fly in, fly out trips but I have a feeling it might be a bit tougher on Saturday night here. But I'm here for the experience on a horse I know well and I'll take everything that's put in front of me and enjoy it."