In one aspect, of which we are aware first-hand, the Dubai World Cup meetings of old are a vague memory, but from a visiting media point of view, the organisation is so smooth and mistake-free these days.
Thanks to the efforts of the staff involved, recollections are now vague of the years when phones didn't work, when the charge for workspaces resembled America's Black Friday sales or the red-letter year that scores of racing journalists were queued up at the designated hotel three hours before the first race, still awaiting media passes.
That stuff was regulation once – it was just a guessing game as to what would go wrong, not whether something would - but it seems a long time ago now.
Other quirky aspects of the meeting persist.
Say what you will about your Dubai racegoer, but he or she is very much a home team supporter. Perhaps that is what happens as a natural consequence of no betting – instead of cheering your bet, you pick a side, and everyone at Meydan picks Godolphin.
Hardly a peep out of the crowd for the first half when Godolphin, or a Maktoum family connection of some kind, gets bowled over (the exception being when the likes of Buffering's owners made all their own noise last year) but, when the boys in blue land even the lesser prizes, that's when things get fired up.
For our money, the epic UAE Derby finish was a highlight, even if it's obviously not the best race on the programme, which was the one that belonged to Arrogate, before, during and after the event.
The cheerleaders were out in force post-race and it will be interesting to see if the world's handicappers ride that popular tide and lift the grey's international rating, as Timeform apparently did. Really, the start just gave the race more piquancy than the US$10 million barrier trial it threatened to be beforehand. The "1-5 favourite overcame some difficulties to win"? It's not actually that rare a yarn. The rain-sodden track even played positively into the story as the dirt, unusually, was host to run-on winners all night, a facilitator instead of an obstacle once Arrogate was out the back early.
The world's best horse Arrogate wins the Dubai World Cup in style and has now earned more money than any horse has ever done before! pic.twitter.com/A0AqFts8a5

— Meydan Racing (@DRC_Meydan) March 25, 2017
Hong Kong's contribution to affairs was negligible and our overseas drought continues. Dundonnell and Not Listenin'tome were anonymous in pre-race discussions on the dirt sprint and finished where they were expected to finish, regardless of travails of their own, while Amazing Kids was a beaten horse after 50m and just did not turn up.
The other main turf race, the Dubai Turf, was won by Vivlos in a time three seconds slower than Real Steel last year and almost 2.5 seconds slower than Solow the year before.
Assessing the Al Quoz by times is more difficult as it has been a 1,000m race since Joy And Fun won it over 1,200m in 2010 running 0.21 seconds slower on good ground than The Right Man did on Saturday.
Rain puts a dampener on the Hong Kong raiders at Dubai World Cup meeting
The more reliable pattern seems to be that the turf races run faster on World Cup night than on Super Saturday in the equivalent races when the ground is described as the same, so to have been a little slower this time than the lead-ups indicated significant effect from the rain during the afternoon and constant drizzle in the evening.
Moreira surprised us a little with his view that he didn't think the track condition had been a factor with Amazing Kids, because it was that kind of run to the eye.
On the bottom line front, Hong Kong participation in the races looks a key component of simulcasts, so the Japanese seem to have got that right with their dip into simulcasting.
A Hong Kong team light on numbers, and helium-filled as far as winning chances, saw the simulcast hold drop HK$20 million on 2016.
Magic Man in reach of 200 winners
While we're on the Magic Man – when are we not? – he is going to go agonisingly close to 200 wins for the season if he doesn't reach it.
Moreira has become frighteningly consistent around the 25 per cent strike, with the spikes here and there smoothed over time at that level. As things stand before Wednesday night's card at Happy Valley, he requires 74 wins to hit the double century and we have somewhere in the ball park of 300 races left.
Moreira has had just one suspension this season, missing 18 races through that ban in September, and was forced to miss the first two on Sunday due to his travel schedule back from Dubai.
Why Joao Moreira is racing's closest thing to Frankie Dettori since Frankie Dettori
Apart from those matters, he has ridden in 490 of the other 507 races this season, or 96.6 per cent which, barring suspension, illness or injury, has him in 290 of the remaining events and winning 72 or 73 of them.
It's going to be a close-run thing and any suspension will be crucial, but he should comfortably put a new record on the board again – in all likelihood getting past last season's 168-win mark by the beginning of June, with a six-week chase to 200 that should be a highlight of the late season when there are usually few of them.
Unless of course Moreira is distracted by what was reported last week in Australia, that he will be up and back to the winter racing carnival in Queensland every week.
There were indications Moreira would be appearing at five feature meetings in Brisbane in May-June and there were also the standard rumours about the Brazilian moving permanently to Australia to ride for Godolphin. Yawn.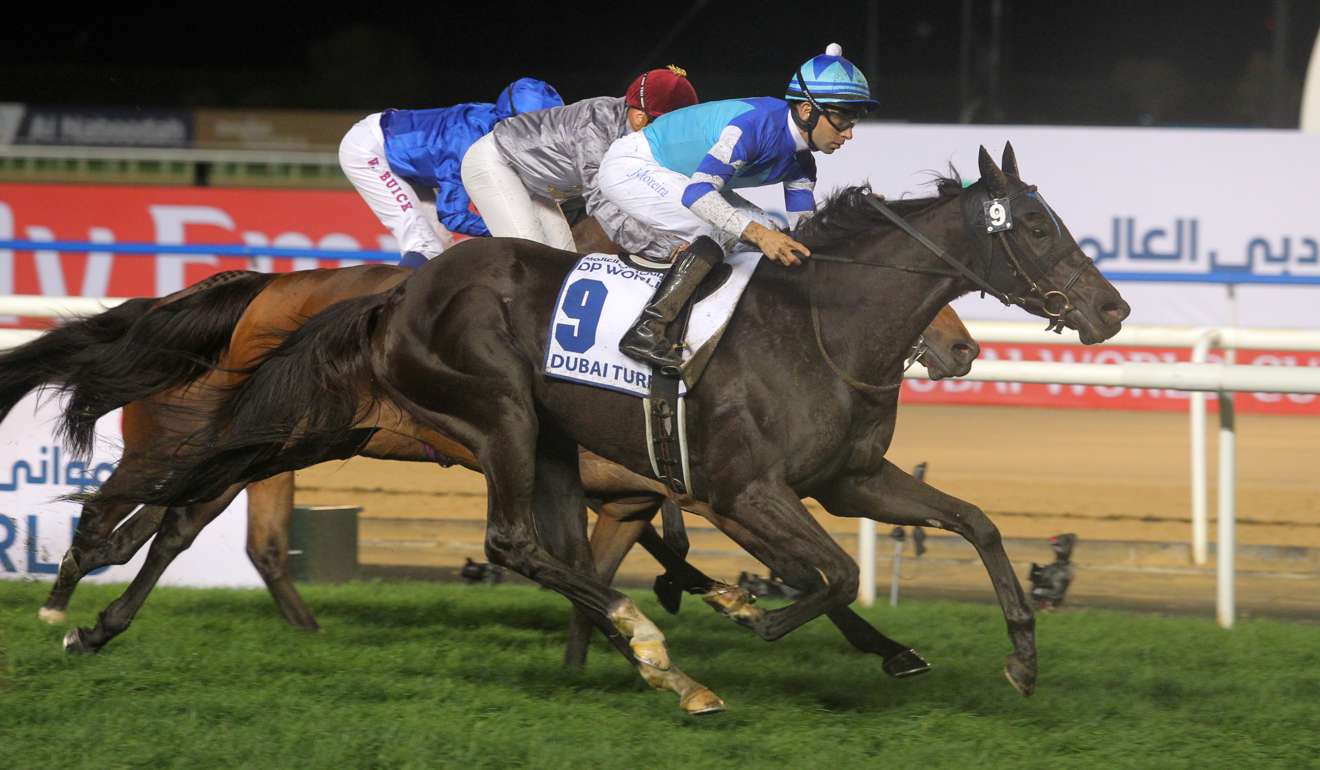 Saturday night in Dubai probably highlighted why that would be questionable. Joao might depart Hong Kong for the main Godolphin job, that would be understandable, but the Australian lead role wouldn't make much sense.
Aside from a likely pay cut, unless the retainer is head and shoulders above the norm for a jockey in Australia, Moreira's opportunities to ride at the World Cup might shrink and he has told us in as many words that he wants to ride in all the world's greatest races. His brilliant win on Vivlos claimed one more of those races for his resume – the joint-richest race on turf on the planet – and firmed him up yet again as one of the go-to men for the Japanese stars.
Moreira plans to ride in Japan during the summer break again, no doubt cementing that relationship even further.