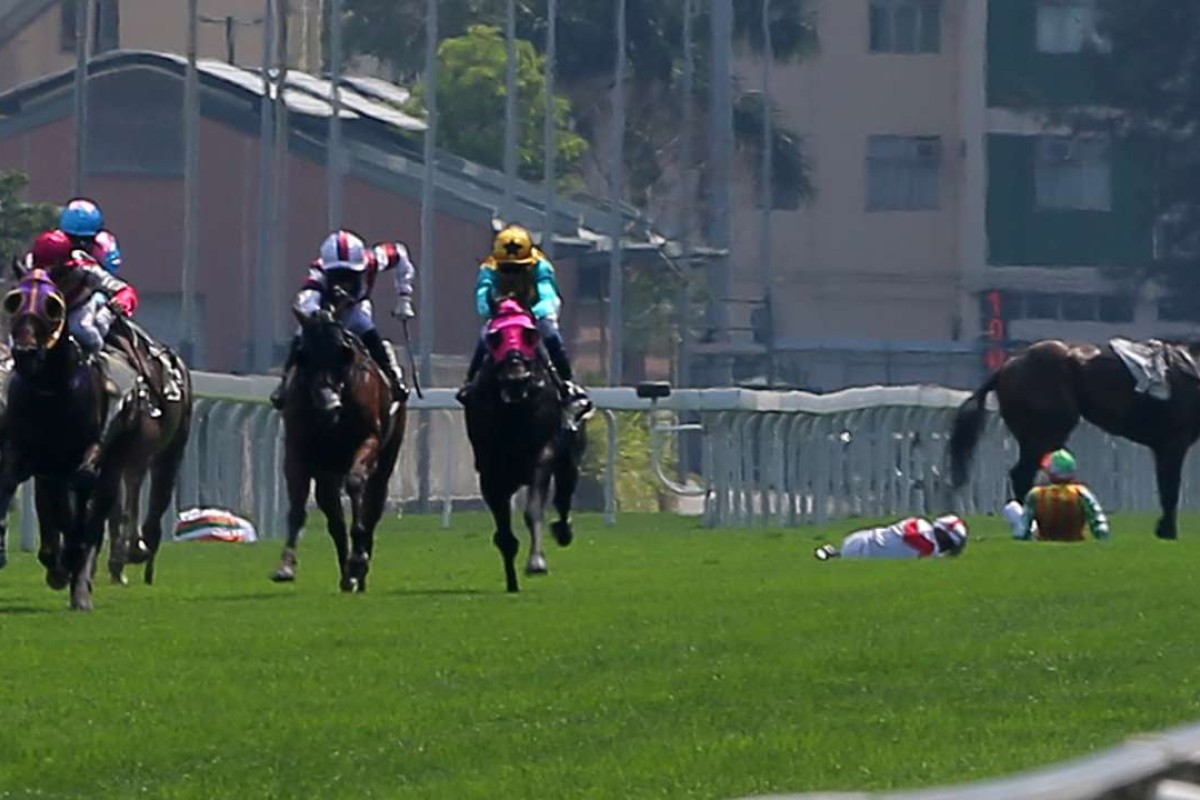 For a few desperate moments after he crashed to the deck at Sha Tin on Monday, jockey Nash Rawiller thought he had "smashed my humerus to pieces" and his season was over.
His mount, Mr Oriole, broke down catastrophically in a foreleg making the entrance to the straight and Rawiller was thrown heavily into the ground with most of the field behind him and his arms went out as a reflex to stop the fall.
Following behind, Winning Controller was checked badly and Noble De Boy (Karis Teetan) and Clever Spirit (Vincent Ho Chak-yiu) lost their riders as they took evasive action but there was something about the way Rawiller snatched at his right shoulder that said it was very serious.
"I've broken my humerus before and it was a bit of a rough heal, to be honest, and I thought I'd smashed it to pieces again," Rawiller said last night from hospital.
"I think I'm pretty lucky really. It was just badly dislocated, the doctors did a great job putting it back in without too much pain and I've got full movement back in my hand. The horse behind hit me in the back in the run through and I have a couple of tiny fractures in my wing vertebrae that are a bit painful but even that is a good result because I was worried that I'd been hit in the kidney and had some internal damage but it isn't the case.
A double and suspension continues the roller coaster start of apprentice Matthew Poon
"It seems like the ankle pain is maybe some screws have come loose on a plate I already had there in an old fracture. Anyway, it's a lot better than it could have been. I don't know what the prognosis is for riding again, we'll know more in the next few days, but it's a lot better than I thought it was at the time."
Ho was stood down for the remainder of the day while Teetan rode on and landed a winner in race nine with Razor Quest.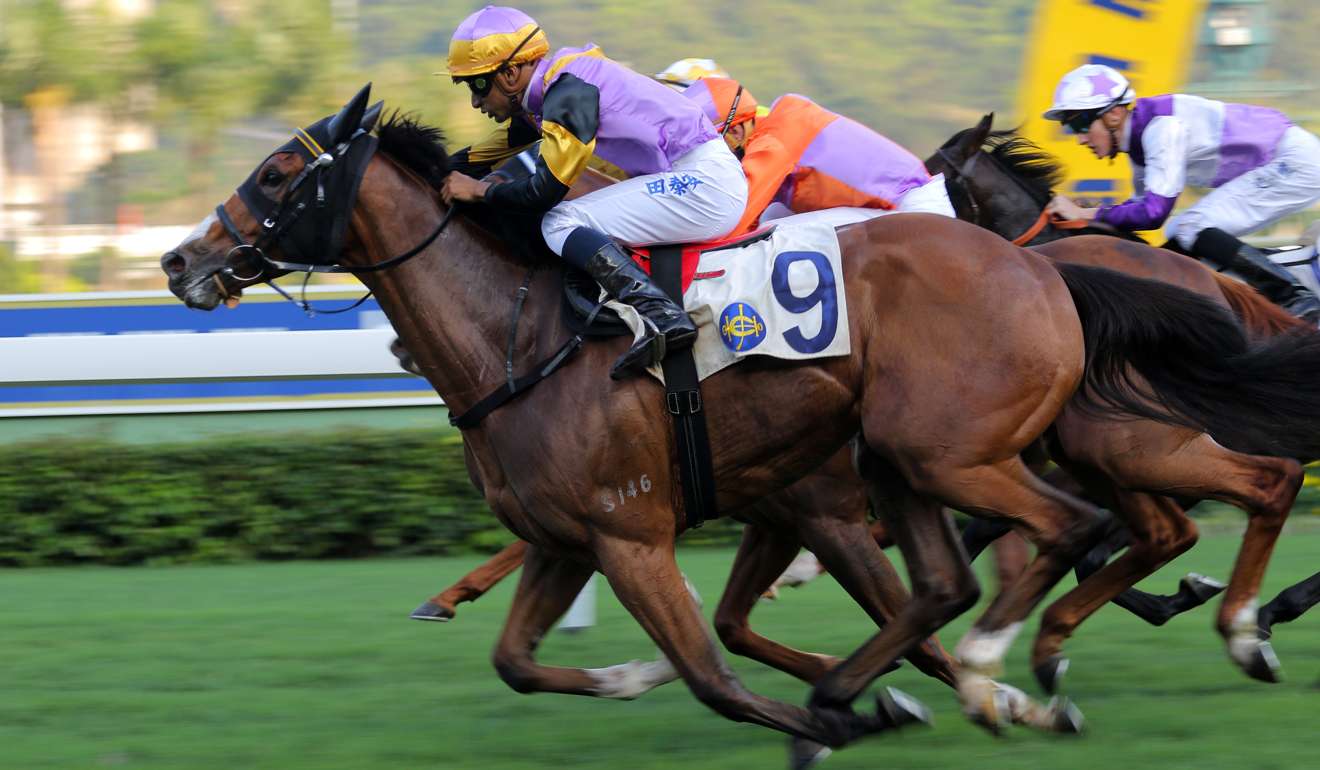 Half an hour later, stewards had more to look at when apprentice Dylan Mo Hin-tung was dislodged from Unbeatable Guts soon after the start when he began awkwardly and, in the final race, Xinjiang Yarn almost fell after some interference at the 200m mark.
Apprentice Matthew Poon Ming-fai was found guilty of causing that one, while Neil Callan and Derek Leung Ka-chun also received two-day suspensions plus fines on their winners, Amazing Always and Thor The Greatest, respectively.