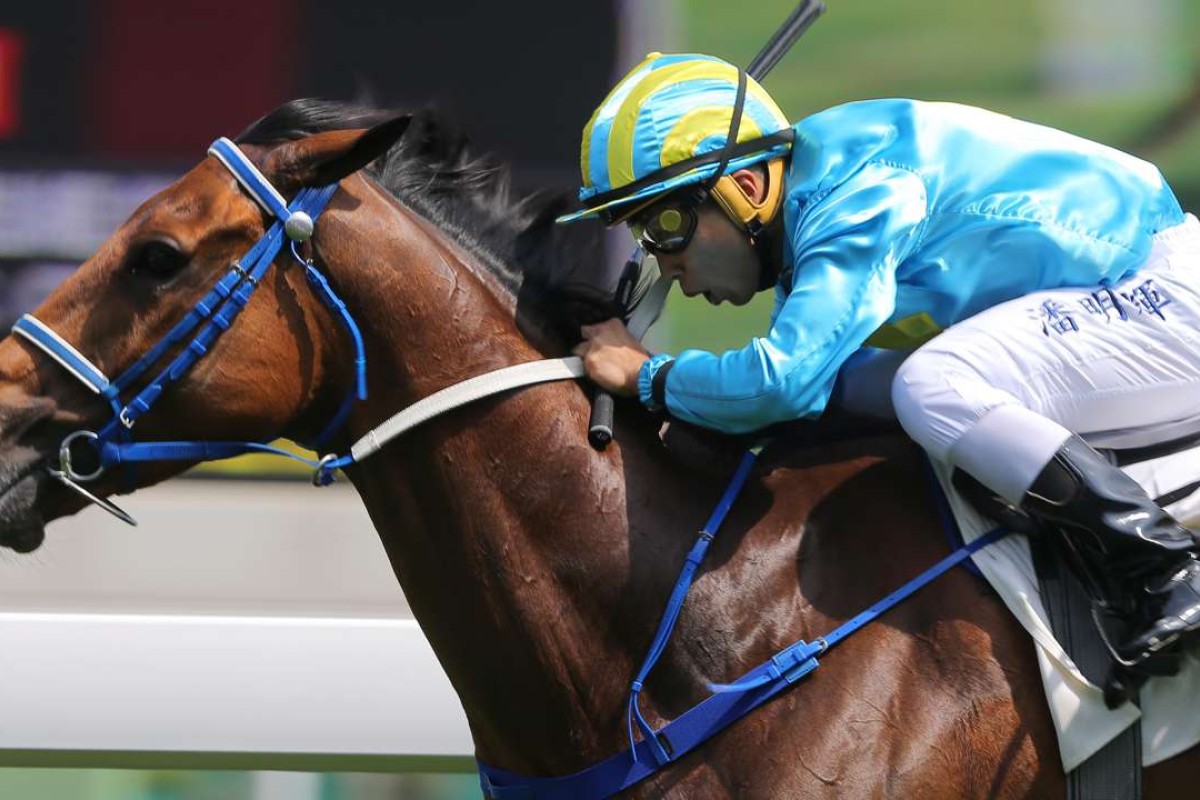 Trainer David Hall says Matthew Poon Ming-fai's performances are living up to expectations but called for some perspective after another up and down day for the highly scrutinised apprentice.
Poon started with a double on London City and Happy And Healthy, but ended with a sting in the tail from stewards as he was handed a two-day careless riding ban in the last.
The 23-year-old was making his return from an eventful debut at Sha Tin three weeks ago where the lightweight rode a maiden winner but finished up in hospital after being concussed in a pre-race incident.
"It was take two for Matthew but it turned out a lot like take one," Hall said. "It was a great day but with a bad result at the end. I thought he rode well and showed some very good signs there today. He is reading a race pretty well and doing his homework, and at this stage he is living up to his billing.
Boom apprentice Matthew Poon experiences the highs and lows at his maiden Hong Kong meeting
"He has had a big build-up and he came with a bit of reputation, but let's not forget that he is a boy with two days of riding at Sha Tin so far. He is working hard, but there is still a long way to go."
Happy And Healthy's come-from-behind win was his first for his allocated trainer Hall and came after London City's front-running display.
"I thought he rode extremely well, one win from in front and the other from behind, and that's what people want to see," Hall said.
"London City was a typical 10-pound claim ride, but his ride on Happy And Healthy was different and showed he can think his way through a race."
Hall also singled out Poon's ride on Line Seeker, with the sprinter closing for third in the Class Two sprint after drawing awkwardly.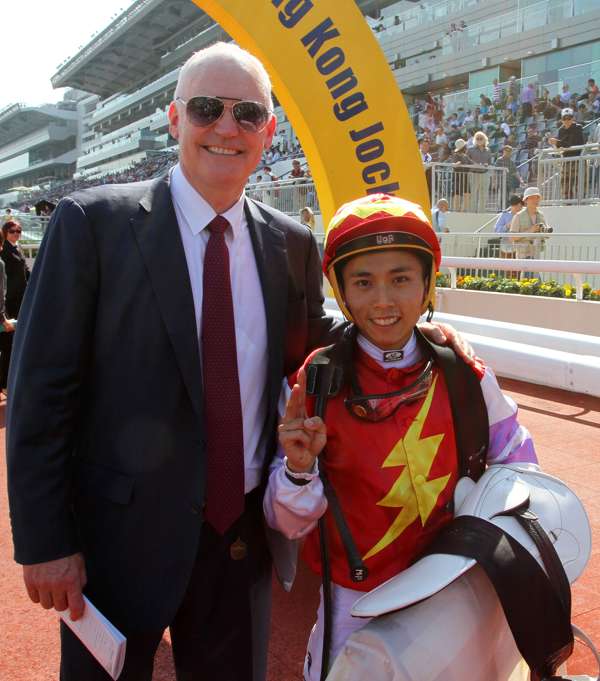 "I think that ride in particular showed a bit of maturity," Hall said.
The downer for the "Poon Train" was aboard Convincible in the final race, after which stewards had riders in for more than an hour before delivering Poon his first ban.
Poon, who is not yet permitted to ride at Happy Valley, will now miss the Champions Mile meeting on May 7 and the following Sha Tin fixture on May 13.
With Joao Moreira out of action, local riders get a chance to shine
While not arguing the stewards decision, Hall said Poon's careless riding charge was unlucky in the sense that the result of interference was made worse by a "concertina effect".
"Sometimes you brush a horse like that and nothing happens, but it was unfortunate in the way it played out," Hall said of the incident where a domino effect saw jockey Alvin Ng Ka-chun almost dislodged from Xinjiang Yarn.