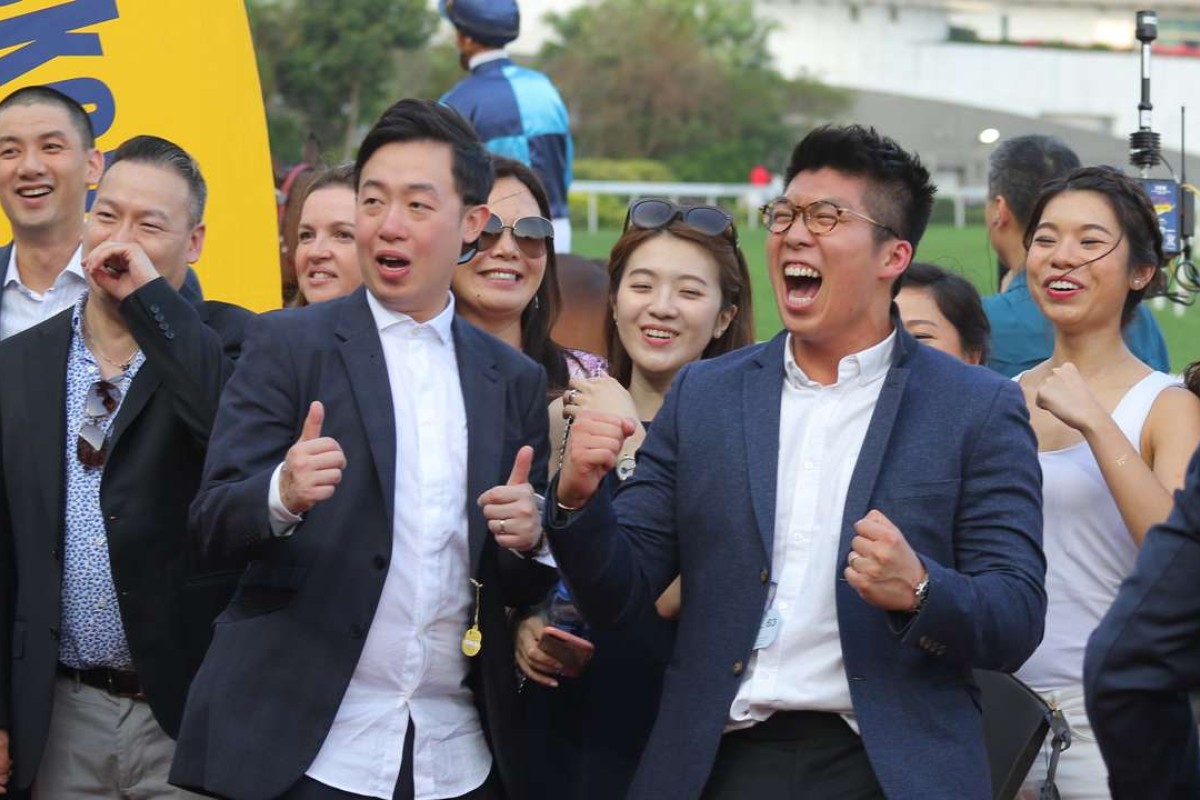 If the noise after Sunny Way's breakthrough victory in the last race was anything to go by, jockey Zac Purton quipped that he was hanging out to see the lucky money for the win.
But there was a happy timing to the story behind the Sunny Way cheer squad after the four-year-old turned his form around in the blue colours of one of John Moore's staunchest and most successful owners over many years, Matthew Wong Leung-pak.
Wong's son, Timothy Wong Cheuk-tim, was married on Sunday and two busloads of the hundreds of guests at the reception turned up at Sha Tin.
"Tim married Tammy yesterday, there were 52 tables at the reception at the Grand Hyatt and many of the people Tim had been to university with overseas and they said they couldn't have finished the weekend off better than coming out and cheering home Sunny Way," Moore said. "I think they've emptied out the Jockey Club's coffers."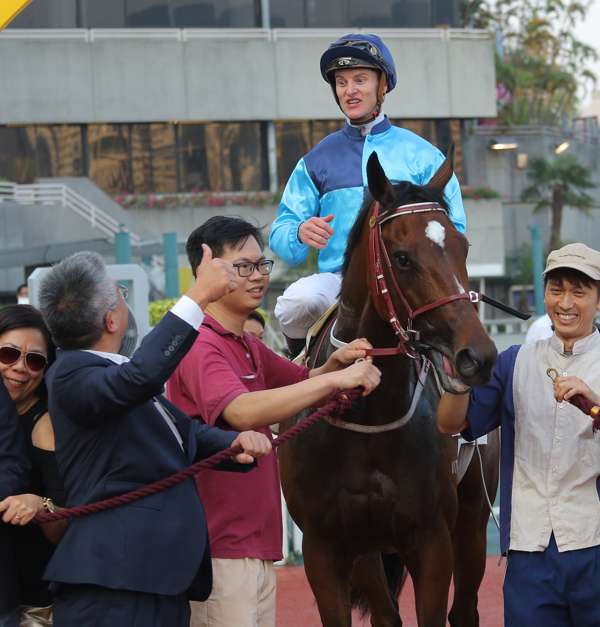 It was a masterpiece of timing by someone, as Sunny Way arrived unheralded at 25-1 and Moore admitted that a series of setbacks had prevented the gelding from showing anything like his impressive British form in his previous five runs.
Magic Legend creates history on his way to the Chairman's Sprint Prize
"We knew he had the ability but we couldn't get him to races fit enough to show it," he said. "It was one thing after another but the timing was perfect today."
Moore took away three wins, book ending the day with Sunny Way after Magic Legend won the Class Two and new two-year-old Amusing City (Sam Clipperton) reaffirmed the trainer's mastery of griffin races in the opener.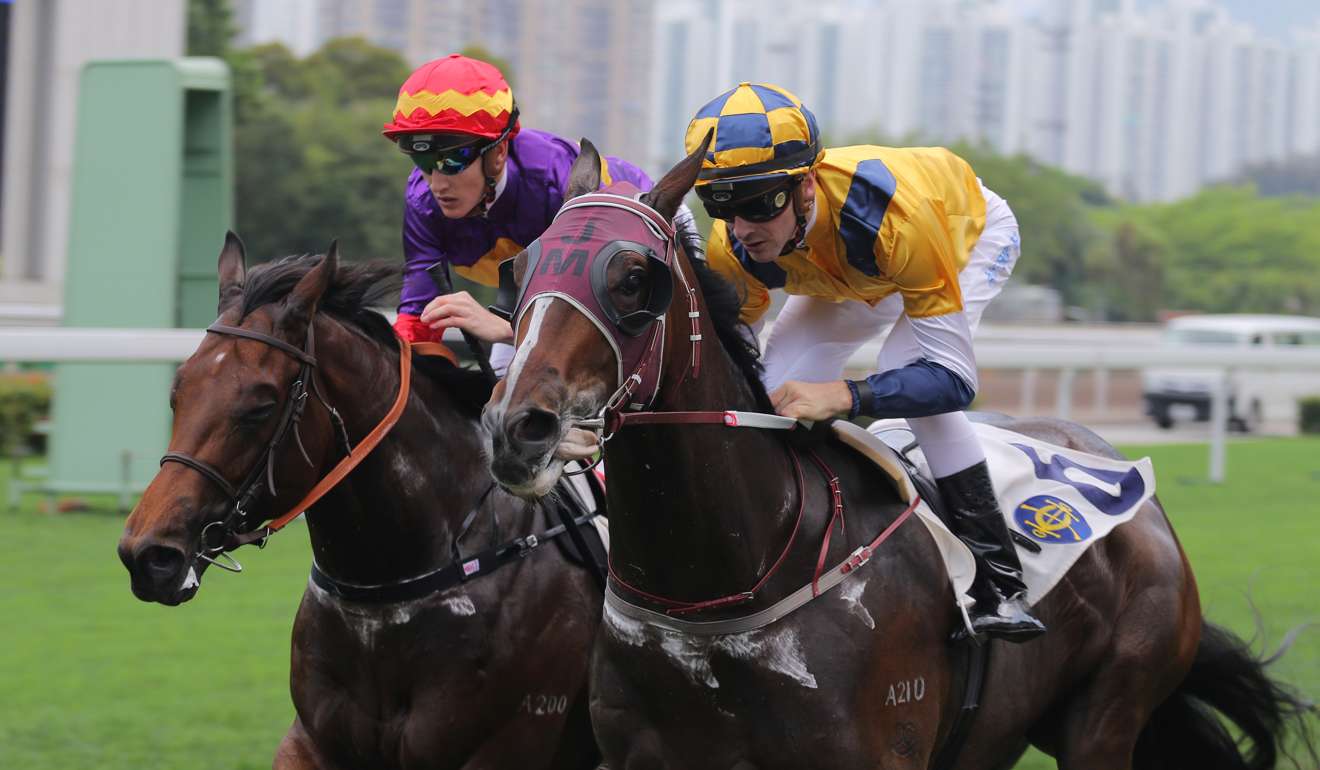 "I've certainly got better griffins at home but I did say to the owner in the parade ring that he would run well because he looked fitter than any other runner," Moore said.
"Amusing City is very immature and I think he has some potential for next season but the main thing today was that he has had no shin soreness at all, never missed a gallop and he was really fit and then the weight pull over the three-year-olds came into play."