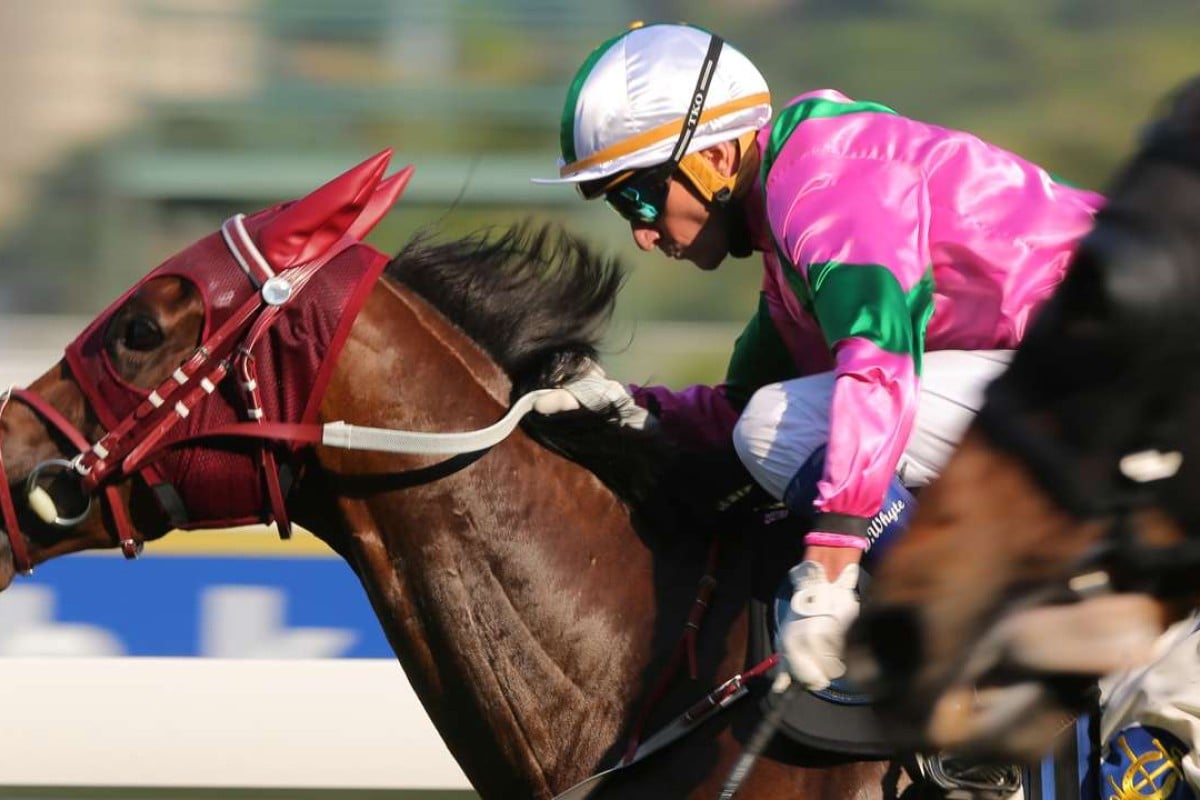 Magic Legend has already achieved the unthinkable and trainer John Moore will throw the three-year-old into the deep end of the pool to attempt the unimaginable with a start in the Group One HK$14 million Chairman's Sprint Prize on May 7 at just his fifth local appearance.
The last three-year-old to win the Chairman's Sprint was champion Fairy King Prawn, 18 years ago, but Magic Legend (Douglas Whyte) has already jumped a historically significant hurdle.
The last previously raced import to win his first four starts here was Hong Kong Mile winner Glorious Days five years ago, before he met his Waterloo in the Group One Queen's Silver Jubilee Cup, but he was a year older than Magic Legend so this might have broken new ground for his age.
"I guess it might have happened, years and years ago, but Hong Kong was different then any way," said Moore.
"It's quite an achievement. And when you think about Magic Legend as a type and the vices he had when he first started here, it's quite amazing. He's still not much to look at but he has an engine.
"I'm going to talk to his owner about it but my plan is to take him to the Chairman's Sprint Prize now and see how he handles that."
Trainer John Moore suggests Magic Legend, who won his fourth straight in HK today, could go to the G1 Chairman's Sprint Prize 7 May next pic.twitter.com/GV81rEBb8V

— HKJC Racing (@HKJC_Racing) April 17, 2017
As a southern hemisphere-bred three-year-old, Magic Legend will carry 123 pounds and receive three pounds off the established Group One players in the Chairman's Sprint, even though there will be up to 20 pounds between them at the ratings.
Sunny Way tops off wonderful wedding weekend for Wongs
Magic Legend had won his three prior races with his brilliant early speed but Moore and Whyte were well aware that there could be more pressure in Monday's race.
"So plan B was for Douglas to take a sit if they wanted to go too fast but I said just to be careful who he got behind if he did take a sit – as it turned out, the leader came off the rail anyway," Moore said.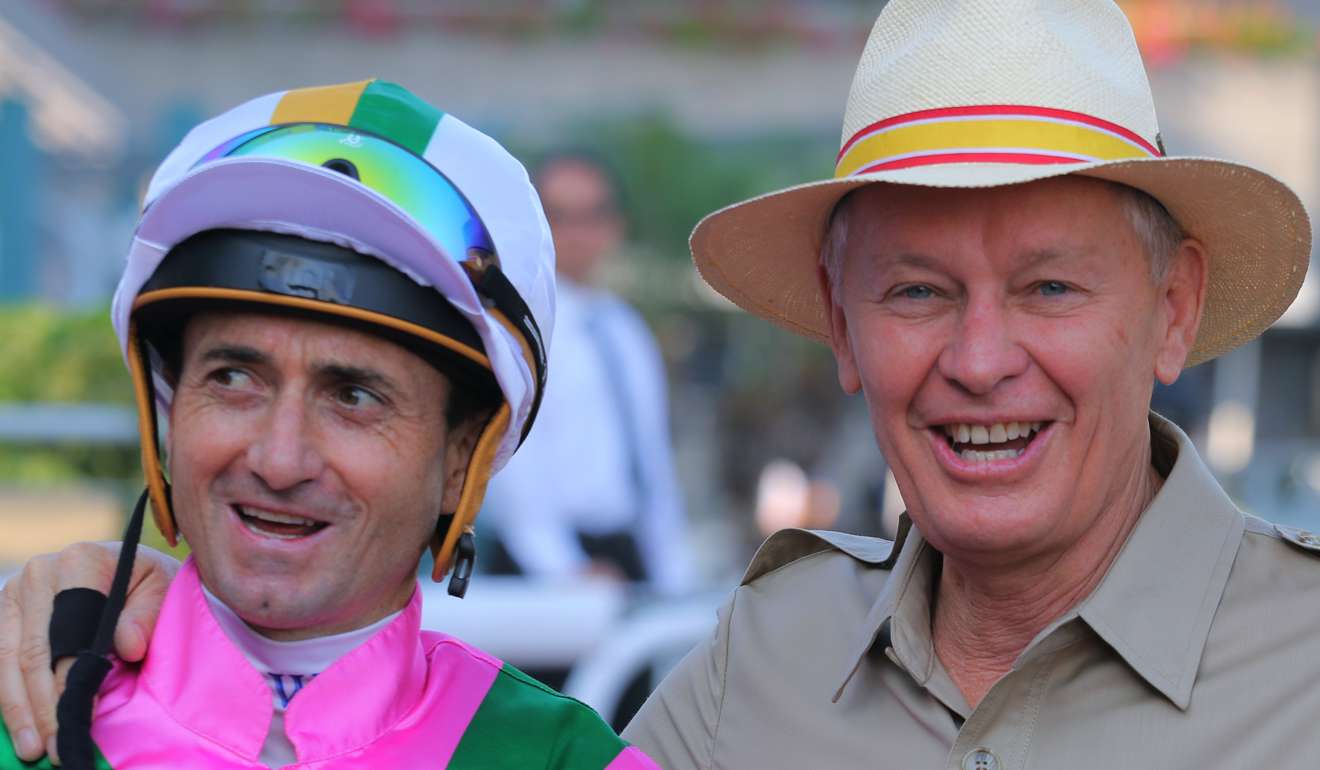 Whyte said he didn't see too many options for Magic Legend unless he tackled the big races now.
"I wouldn't say it's too soon. Once you're over 100 or 105 in the ratings, as he will be now, there's nowhere to hide and the way he's going he'll be there to pick up the prize if there are chinks in the armour of the others.
"It isn't like he's got to his rating now in a soft way, the handicapper has not missed him on the way through," Whyte said.
Nash Rawiller dislocates his shoulder, fractures his ankle and back but says 'I'm pretty lucky'
"When you think back to his first couple of starts – he was ducking off the to the side just going past another horse – and now he was so tractable today, then showed plenty of courage and tenacity to go through a tight gap.
"He's got the right character to take them on. As a type, he's quite petite and feminine and he's never going to be a robust or muscular type. But he is quite athletic, he's got natural speed and he has the right attitude to dig down when he has to."
Monday's Class Two might prove a surprising form reference for the Group One, with trainer Tony Millard happy with the runner-up Strathmore, who also heads to the Chairman's Sprint after being beaten half a length.
A double and suspension continues the roller coaster start of apprentice Matthew Poon
"He couldn't quite get after them when he wanted and he had the top weight and I thought it was a good performance," Millard said.