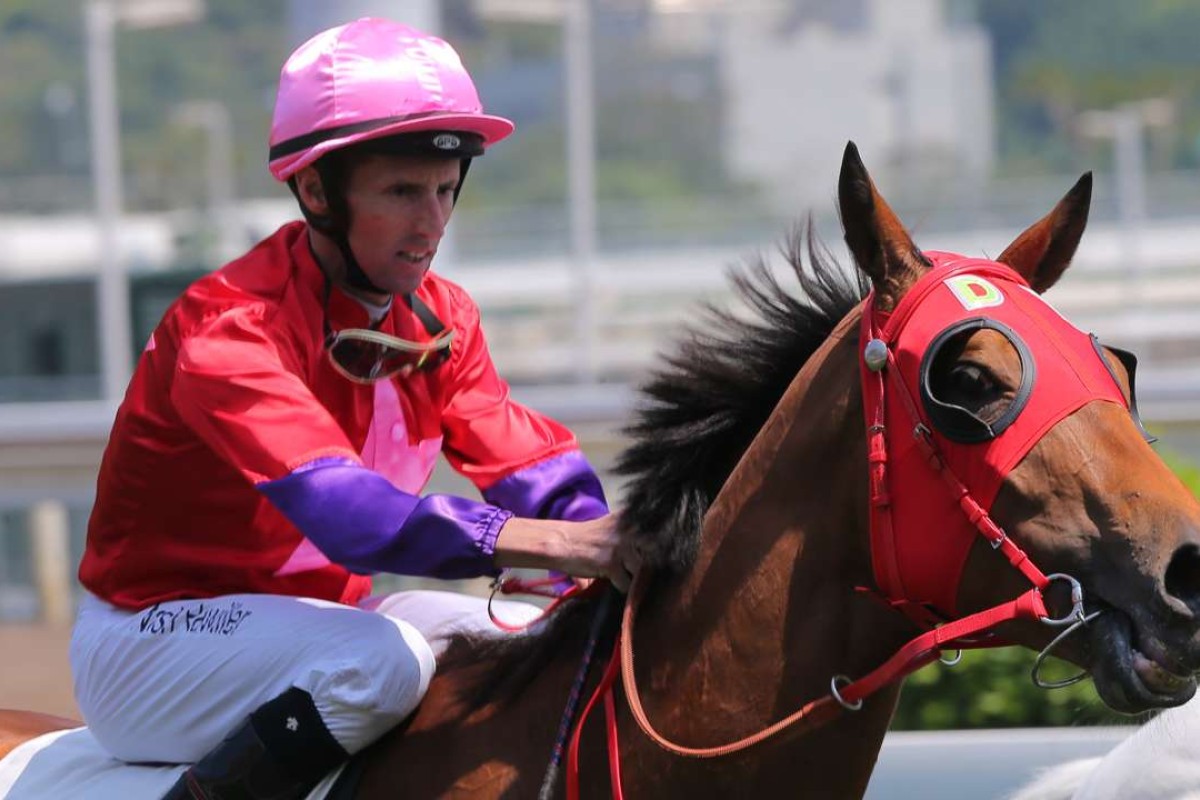 Australian jockey Nash Rawiller may not ride again until June in the fallout from Monday's Sha Tin crash when his mount broke down underneath him at the top of the home straight.
Rawiller was hurled heavily to the ground when Mr Oriole broke a leg, and following riders Vincent Ho Chak-yiu and Karis Teetan were also thrown off while trying to avoid the fallen horse and jockey.
Teetan rode on at the meeting and Ho, who was stood down afterwards, has been cleared to resume riding again on Thursday night at Happy Valley but Rawiller will only leave Prince Of Wales Hospital on Thursday morning.
"It has taken some time, doing different tests and so on," said Rawiller, whose primary injury from the fall was a dislocated right shoulder.
"I'll be pleased to get home. The small fractures in my wing vertebra and my foot, they'll heal by themselves, but the main concern is going to be with the shoulder."
Although the jockey's dislocated shoulder was put back in place by doctors soon after his admission on Monday, Rawiller said he is wary of returning too soon.
"I've known people who have done that with this kind of injury and if it comes out again, it can become a recurring thing," he said. "So, I'm going to take the time, concentrate on getting it right before I ride again.
Nash Rawiller dislocates his shoulder, fractures his ankle and back but says 'I'm pretty lucky'
"That might take a month or six weeks, which is a shame because I had what I thought were some terrific rides coming up in good races. Anyway, I'll get some good advice from the sports medicine specialists I use in Australia and see what we can do."
Rawiller is parked in third place on the jockeys' table on 35 successes, and just six short of his first 100 Hong Kong wins, after getting really good, consistent support throughout this season for the first time since he arrived three seasons ago.
"I'm not worried that the support will disappear if I am not riding for a while. I think I've built a great platform this season and this is only a little setback," he said.