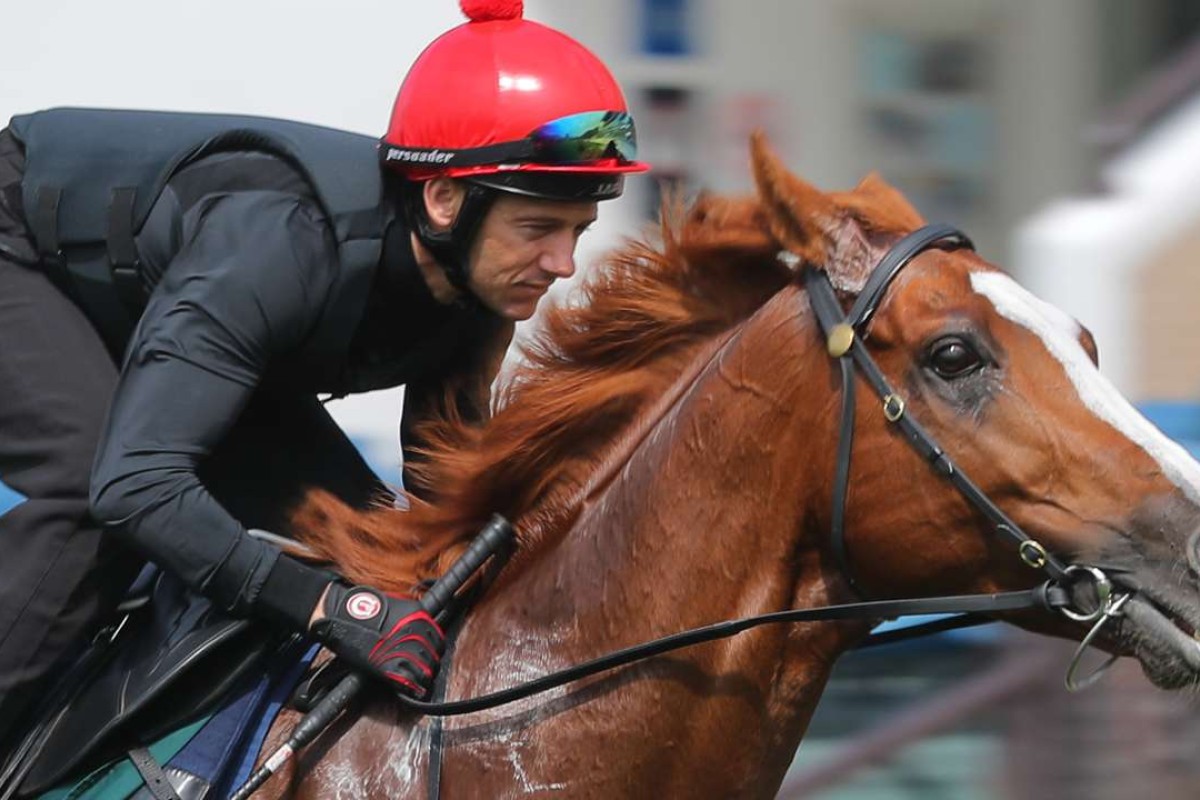 The United States took four mornings to emerge from the quarantine station for trackwork at Sha Tin but the Australian representative for the Audemars Piguet QE II Cup on Sunday made it worth the wait.
It goes without saying that, with only three visitors in Sunday's HK$20 million Group One the track sessions have been quite light this week, and The United States, owned by one of Australia's most successful and high-profile owners, Lloyd Williams, provided a highlight.
It's a quirk of the Williams team that private trainer Robert Hickmott and stable staff are contractually forbidden from speaking to the media, but race jockey Brett Prebble finished the gallop convinced that no stone has been left unturned for the seven-year-old stallion's final racecourse appearance.
"He was very sharp. Actually, he's a bit of a dude, a real gentleman to ride," Prebble said.
"When he was just cantering around slowly the first lap, he was really lazy and I thought I'd have to get stuck into him to make him go. But, once he got up to three-quarter pace, suddenly he knew what was expected and he was doing what I wanted without asking him."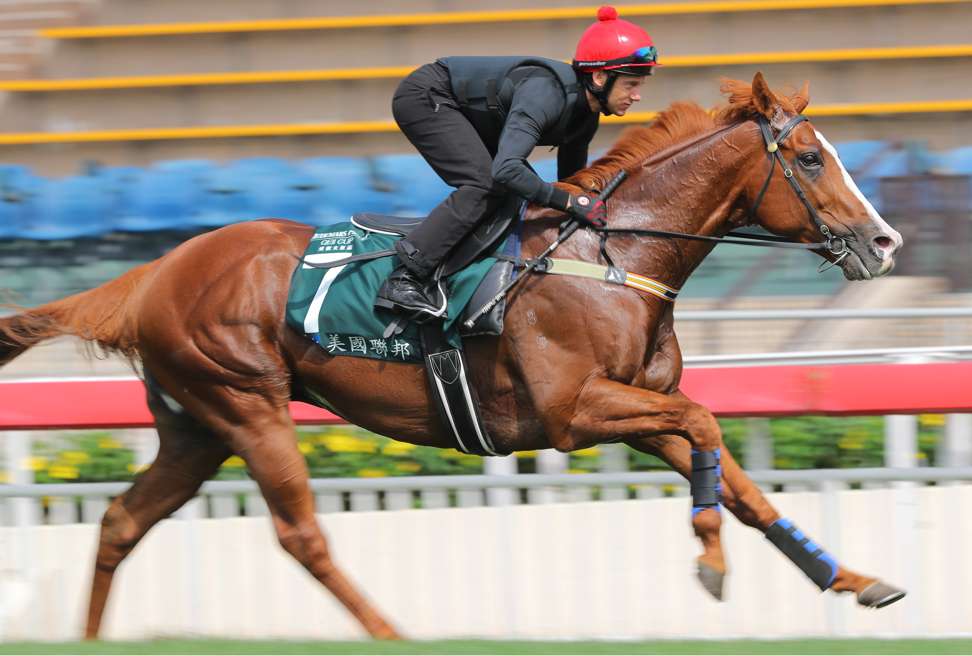 And the work itself surprised with how swiftly The United States covered the ground in the final stages as he didn't look all out. He was privately clocked for the final 600 metres at 37.26 seconds, the last 400m in 23.01and brushing home strongly in the last 200m in 11.06.
"In my head, I knew he was around the 37 mark, give or take a couple of tenths, for the last 600m and that's what Lloyd asked me to do," Prebble said.
"But he was humming the last bit so I'm not that surprised at that time. He's a very fit, very healthy horse and that's so important travelling horses."
Whether The United States is good enough to trouble Neorealism and Werther is a question that will be answered only on Sunday as Prebble seeks a first QE II Cup on his glittering resume and for the man who provided him with his Melbourne Cup on Green Moon.
"I've had a lot of success for Lloyd over a lot of years, even apart from Green Moon, and it's nice to have a ride for him and on a proper horse," said Prebble, whose best previous effort in the QE II was a distant second to Rulership on Thumbs Up five years ago.
"It hasn't really been my race, but I don't think I've had that many good rides in it. The race looks to lack depth this year, I'm happy with how my horse feels and if the favourites make a mistake, he'll be there to pick up the pieces."