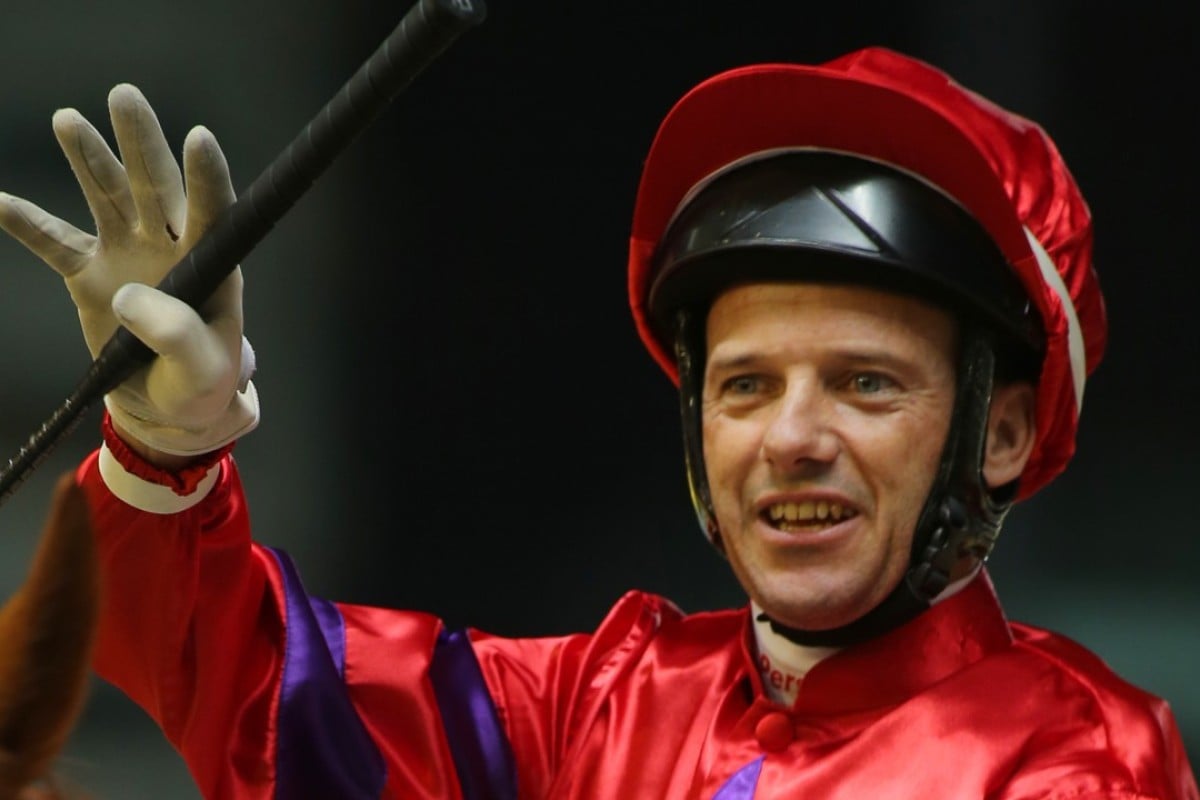 A photo of the closing stages to the 807th and final race to the 2017-18 season will make a great poster – Douglas Whyte beating the next two champions Zac Purton and Joao Moreira in a thrilling three way finish.
"You couldn't have scripted that better," said Brett Prebble afterwards. "What a great way to end the season."
Well, there would have been one way, if Prebble himself had chimed in late and finished his illustrious Hong Kong racing career on a high.
Before Joao and Zac, and before Zac and Douglas, there was Douglas and Brett – and, as good as the 88 meetings have been, Douglas and Brett might have done this whole rivalry thing even better.
Prebble vs Whyte was a real rivalry, forget this mutual respect and sportsmanship stuff, this was all icy glares and pointed elbows on the track, and it wasn't any nicer off track either.
In a thrilling finish to the Hong Kong racing season, three champions representing the last 18 seasons went toe-to-toe in the final race. 13-time champion Douglas Whyte on Star Shine holds out Joao Moreira (Hezthewonforus) and Zac Purton (Solar Patch) #HKRacing pic.twitter.com/5MK1lnn9JG

— HKJC Racing (@HKJC_Racing) July 15, 2018
It was so tense that when Whyte and Prebble posed with boxing gloves on to promote Hong Kong racing, with the rivalry at its peak, some onlookers feared the two might actually come to blows.
The Australian finished runner-up to Whyte six times during the South African's 13-season reign and although the rivalry defined Hong Kong racing for that period, it should not be the measure of Prebble's career.
Here's another way to gauge it, a list of the horses Prebble has ridden to Group One success: Cape Of Good Hope, Absolute Champion, Sacred Kingdom and Lucky Nine.
Oh, and that's just the sprinters.
Throw in Bullish Luck in the 2006 Yasuda Kinen – a race no Hong Kong horse has won since ­­– and a freakish upset victory aboard Vital King in the Hong Kong Derby the following year.
"Sacred Kingdom was the best, he was a freak," Prebble said. "There's some champions, and also some of the horses I rode that ran personal bests when I was on them. When Absolute Champion won the Hong Kong Sprint, he beat Silent Witness by five."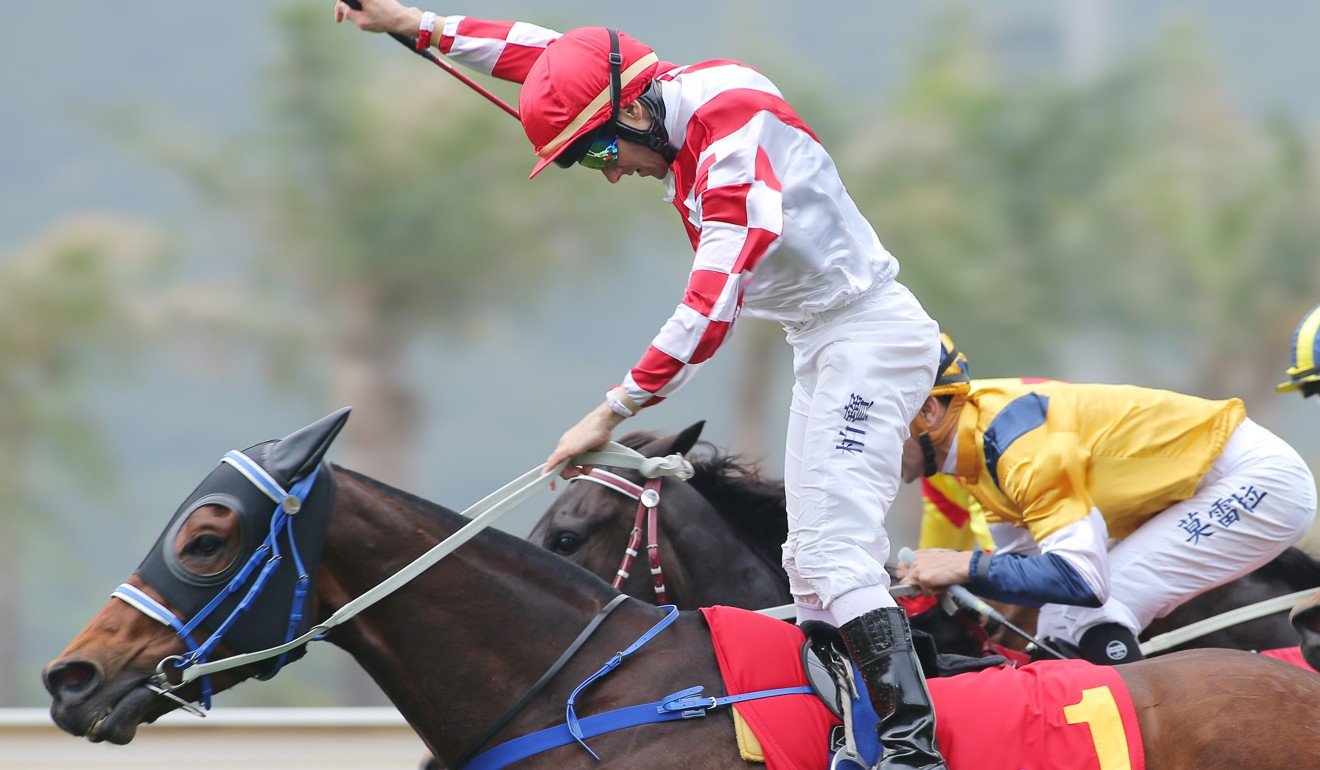 Prebble saved his best for the big occasions but could celebrate a Class Fives like he had won a Melbourne Cup – a race he won on a fly-in mission as a Hong Kong-based jockey aboard Green Moon.
Prebble's wins in the Golden Slipper on Crystal Lily and Australian Guineas on Wandjina have given the jockey a fair share of success in his homeland over the past 13 seasons as well.
Zac Purton breaks 'Magic Man' Joao Moreira's spell – 'nobody thought this was possible'
He will now return to Australia to weigh up his future, but one thing is for sure, the fire still burns in the 40-year-old's belly and retirement is not one of those options.
"I'll just take some quality time with family, work on my business and get the hunger back, and see where I will sink my teeth into somewhere to ride," he said. "I am only 40 and I am fit. I am undecided about where I want to ride. My family is back in Melbourne and I want to be close to them for a bit."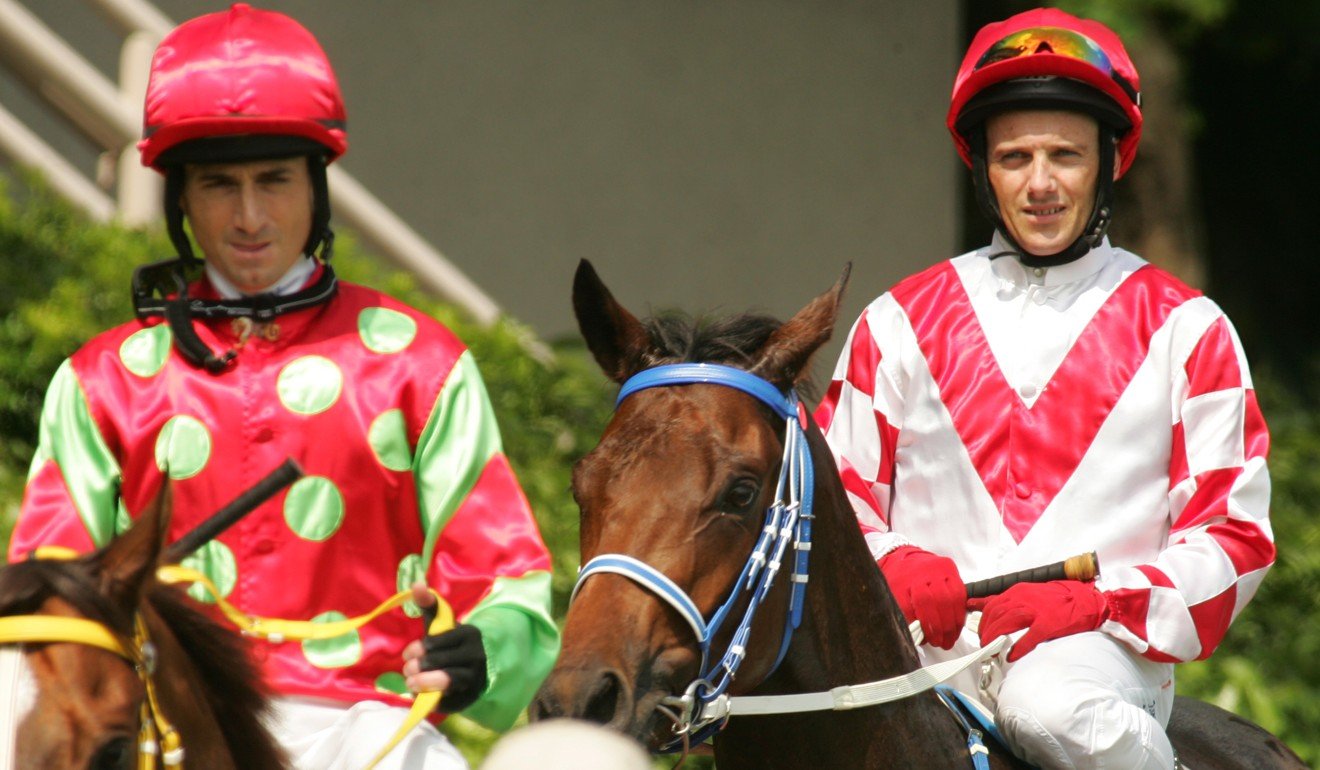 Prebble leaves with just three jockeys having ridden more winners, Whyte, Tony Cruz and Purton.
The four of them are the only jockeys to ride more than 800 winners – a record that will stay intact for a while yet now that Moreira has departed – and it is the prominent place in the record books Prebble deserves.
Brett Prebble and Olivier Doleuze walk away as Hong Kong jockey exodus reaches unprecedented levels
"It's been an amazing ride," he said. "It's not just a right to have a licence here, it's a privilege, and I am lucky to have ridden here for so long.
"I have seen a lot change. I had a good chat to [Jockey Club chief executive] Winfried Engelbrecht-Bresges after the races and it's good to know the club appreciate what I have done. I have been a good solider for them and I walk away with my head held high."