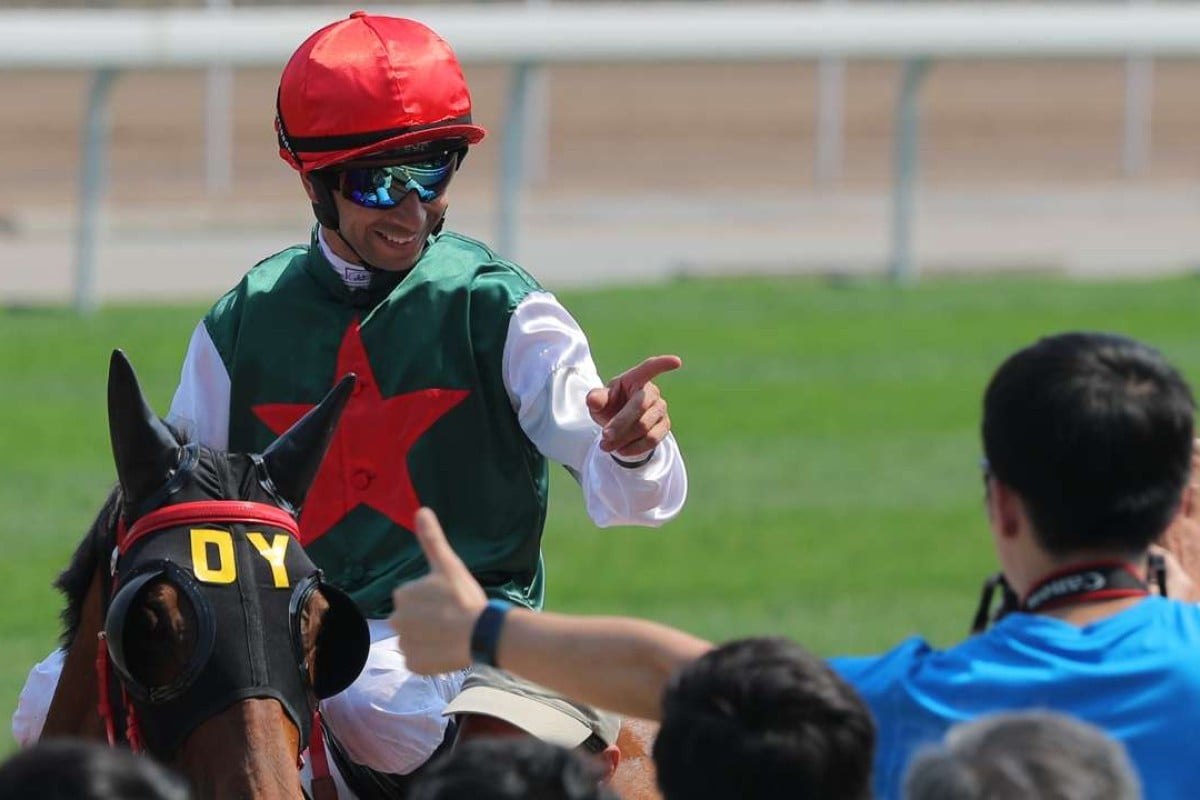 "What makes Joao Moreira so great?" seems a perpetual question for trainers, especially on a day like Sunday, when the Magic Man rode five winners for five different stables.
It's surprising how few can offer much of a rational explanation for the Brazilian's extraordinary exploits, but Dennis Yip Chor-hong had an interesting take on Moreira's uncanny ability to get horses to keep finding more when under pressure late in races.
After Moreira won on Yip's battling eight-year-old Metallic Star, the trainer was adamant it was the jockey's ability to switch whip hands quickly and remain in rhythm that may have proved the difference.
"That was the key there, I think, the horse had stopped responding with the left hand, and he was able to pull the stick through very quickly and get some more out of the horse by hitting him on the right," Yip said.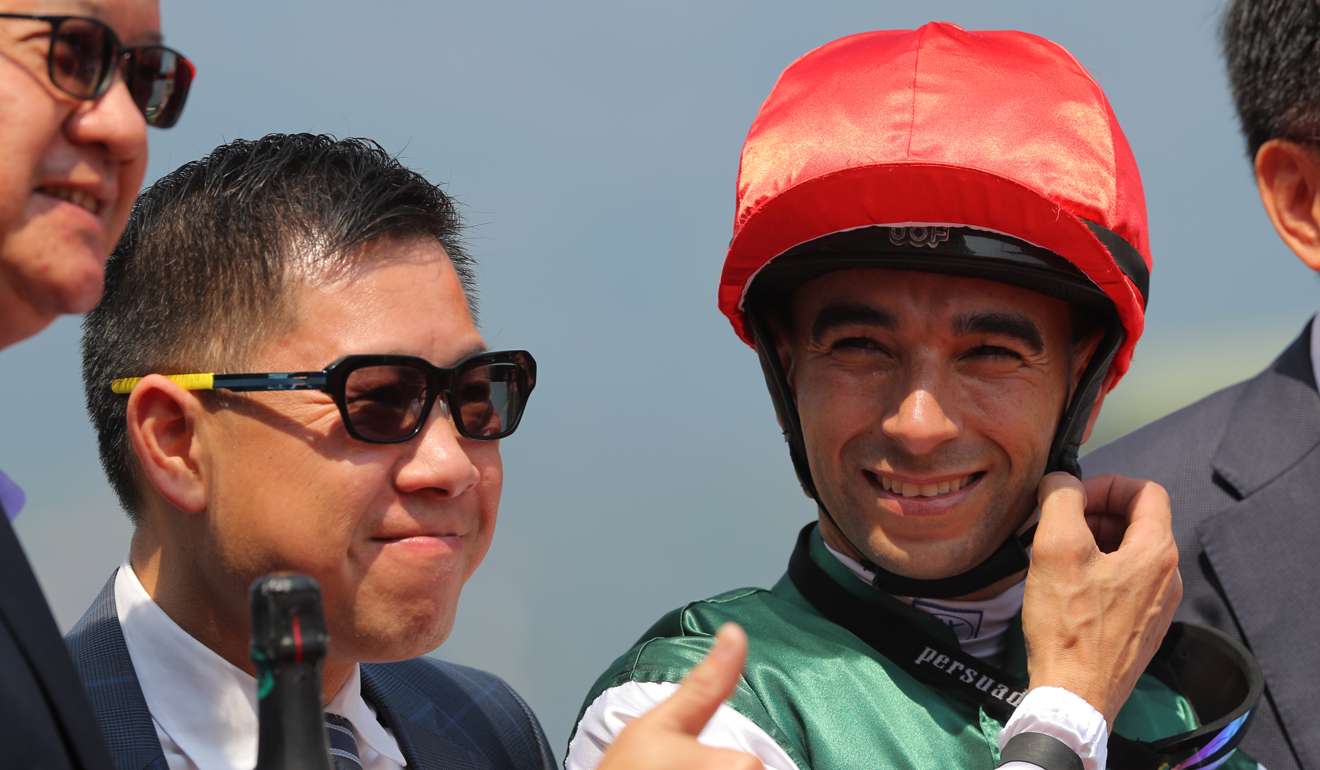 It had been nearly a year and 15 starts since Metallic Star had last won and Moreira certainly had his work cut out when it came time for some "encouragement" in the straight.
"Oh man, I was into him a long way out too, I had to ride him very hard," Moreira said, who said the gelding was also preoccupied in the run.
"He was looking at the car with the camera on the back of it that they have on the inside of the track. If I had let him do what he felt like, and just float along watching what is going on with the car, he wasn't going to win the race. I had to say to him, 'are you going to run or what?' I had to whack him on the left and then the right.
"Some horses you can be very kind with, you never see me hitting a horse like Able Friend like that, but Metallic Star isn't one of them."
Magic Man makes QE II Cup day his own as Neorealism features in five-win haul
Moreira's first winner of the day may have the most obvious upside, with Relentless Me backing up some impressive trackwork to win on debut.
But even though Relentless Me's trackwork had been great, and Moreira had even been aboard, it wasn't until entries came out that the rider put two and two together.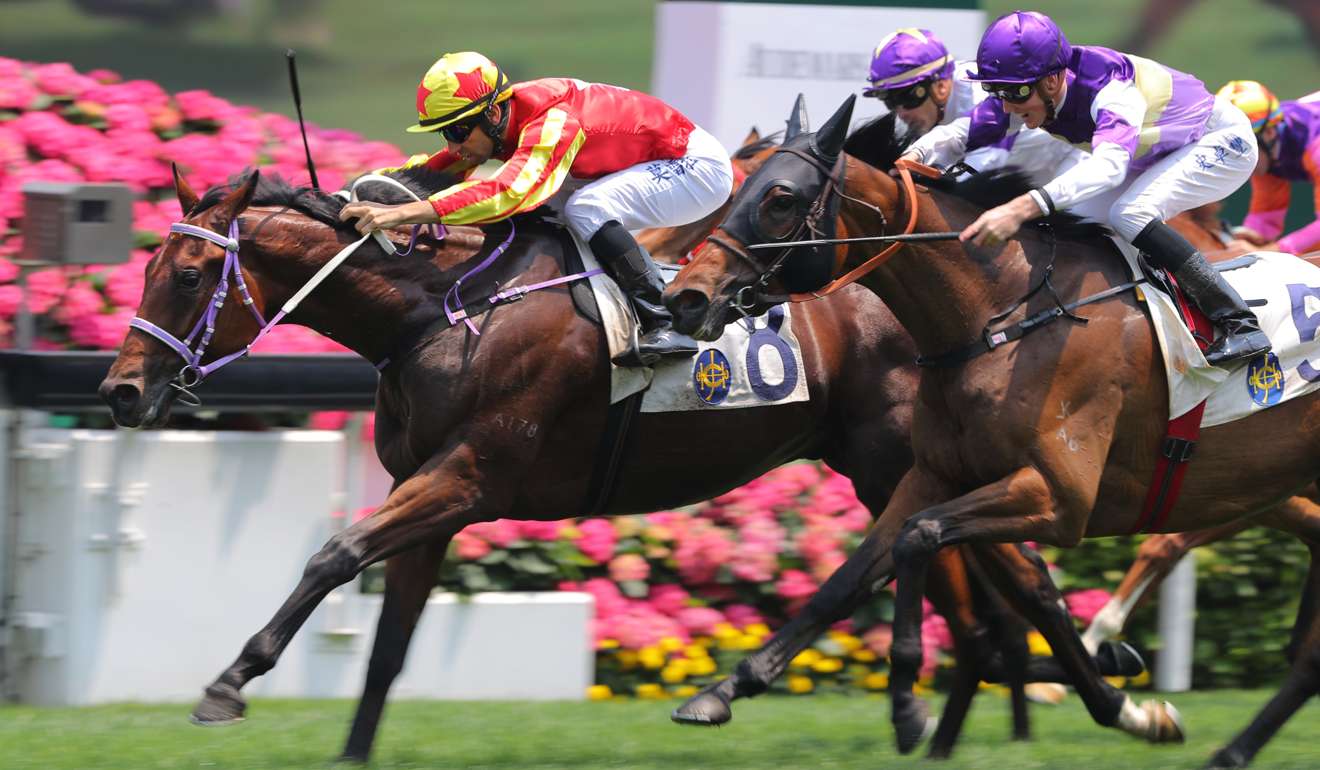 "He is a very nice horse, I have been working the horse – but I didn't know which one he was until Chris told me when he asked me to ride," Moreira said.
"He has been working with Sight Leader, and he is better than Sight Leader. So when Sight Leader won first-up, I was very confident, and I was excited to find out I was on this one.
Apprentices Matthew Poon and Dylan Mo learn from the best and get in on the act at Sha Tin
"He is still very green, and still did a lot wrong, shying away from other horses, but when he got clear he really attacked the line at first. But when he saw the winning post, he wanted to shy away from that, so I had to keep him going."