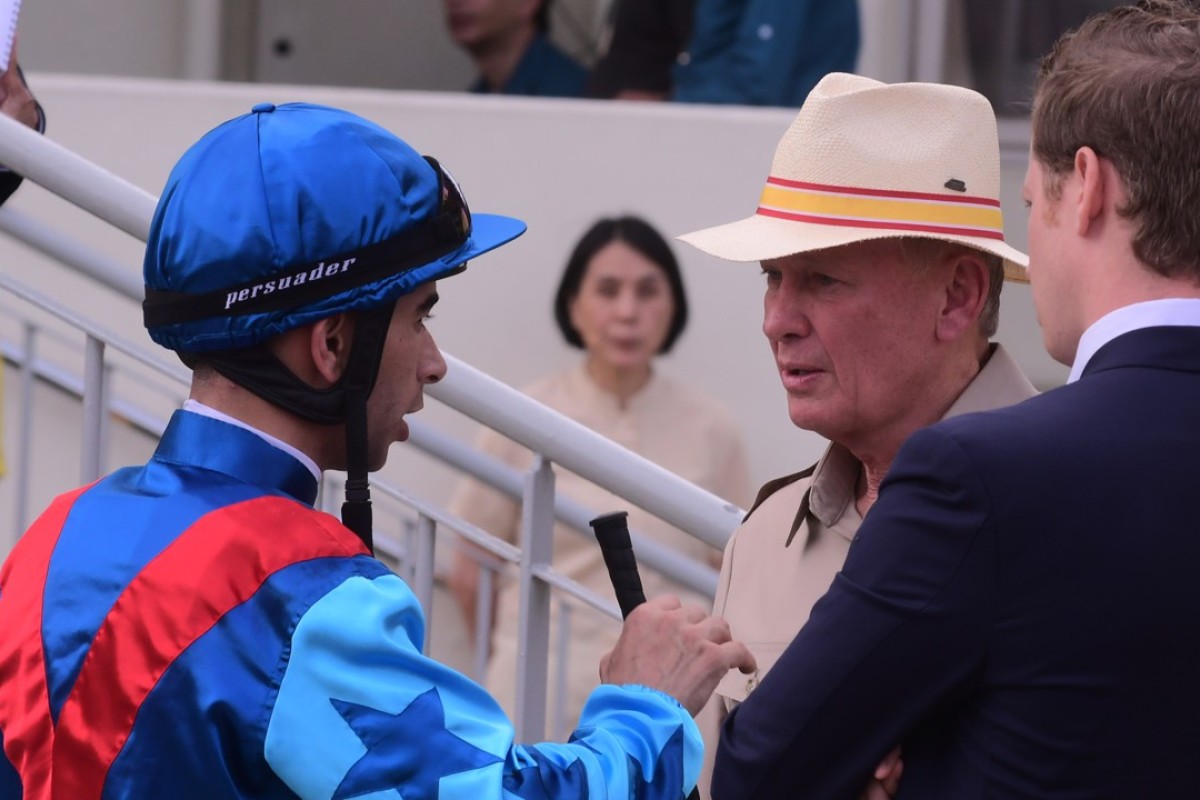 A Champions Mile that was supposed to bring confirmation of Derby hero Rapper Dragon's eminence and promise turned instead to utter tragedy when he pulled up with a fractured pelvis halfway through the race and later died of his injuries.
Most feature days at Sha Tin finish with glowing reports of turnover and attendance and the quality of the sport and the joy of the fans but this Sunday could not have been more different.
"I think the Chairman's Sprint was a fantastic race and even the Champions Mile saw some great performances but, for me, what happened with Rapper Dragon has really put a pall on the day," said a visibly downcast chief executive Winfried Engelebrecht-Bresges. "Joao [Moreira] acted extremely fast to pull him up and we had a top-class team and a clinic right here on the track but unfortunately he could not be saved."
Rapper Dragon began slower than usual then tacked on to the back of the small field but didn't appear to be travelling in his usual fluent fashion before putting in a bad stride passing the 800m mark, Moreira grabbed hold and pulled him out of the race and an audible gasp swept through the crowd.
Stop the vote: Rapper Dragon needs to be named Horse of the Year
The race was run and won but most eyes were on what was happening where the people's choice for Horse of the Year was struggling. Rapper Dragon was walked on to the horse ambulance, sedated and rushed to the hospital, where chief clinical vet Dr Chris Riggs was able to take a fast scan that identified a fractured pelvis as the main problem but trainer John Moore hinted that there might be further complications.
"If he is bleeding internally then it might be difficult to save him," he said, and his worst fears were realised two hours later when the club announced that Rapper Dragon had died.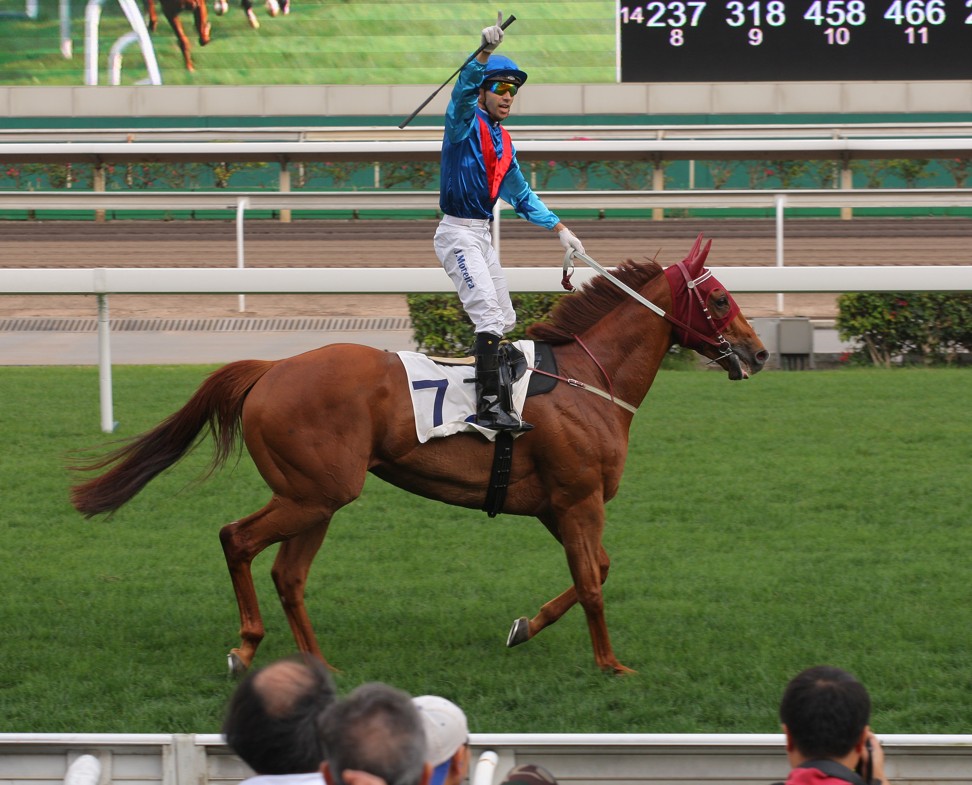 Moore released a brief statement: "Too distraught to talk. A dreadfully sad end to a champion's brief career. He will go down in folklore as a crowd favourite that set such a high standard for others to dream of emulating. Our sincere thanks to Chris Riggs and his staff who did their utmost to save the champ."
Rapper Dragon had been the first horse to sweep the four-year-old series, culminating in a dominant Derby win that pointed to a magnificent future and the Champions Mile was the stage on which he was to assert his place at the top.
Brett Prebble finds Contentment in Champions Mile triumph
Instead, it went to unsung Contentment, as trainer John Size and Brett Prebble reprised their black hat roles in a second Champions Mile upset at 25-1 to add to 64-1 victor Sight Winner eight years ago.
"He's a quirky horse. It's his second Group One and you know he's always got it there but it's just hard to get that performance out of him," said Prebble, who might have won both Group Ones but for trainer Francis Lui Kin-wai opting for a "change of luck" on Lucky Bubbles in the Chairman's Sprint.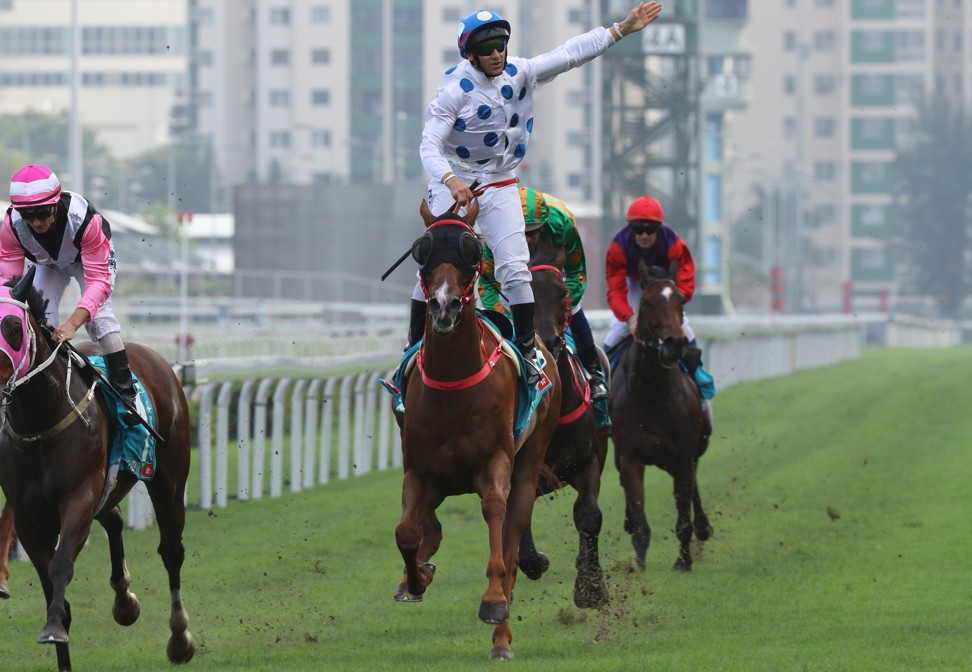 Last year's runner-up to Chautauqua had endured a frustrating season where a bump here and there had made all the difference but, in a very even bunch of sprinters, Australian Hugh Bowman got the luck at the right time and Lucky Bubbles poked his head out in a blanket finish for a first Group One win, not just for himself but for his trainer.
"He's had interference in races, it has been frustrating but it's a great feeling now," said Lui, who said Lucky Bubbles will spell and look towards next season.
Old face could replace Hugh Bowman after Lucky Bubbles' Group One breakthrough
The silver lining in the result for Prebble was that one of the sprinter's part-owners, Jenny Wan Pui-shan, said that no bridges had been burned and Prebble might find his way back on to Lucky Bubbles.
Moreira rode two winners but it was still a day he will not hold close – Rapper Dragon perished, as did the Irish horse on which he had almost won the Melbourne Cup in November, the aptly named Heartbreak City.
And Moreira himself was injured when his early winner, Sight Leader, thrashed about in the starting gates and all but threw him out the back. The Brazilian just missed with Mr Stunning in the Chairman's Sprint then stood down from his remaining rides.