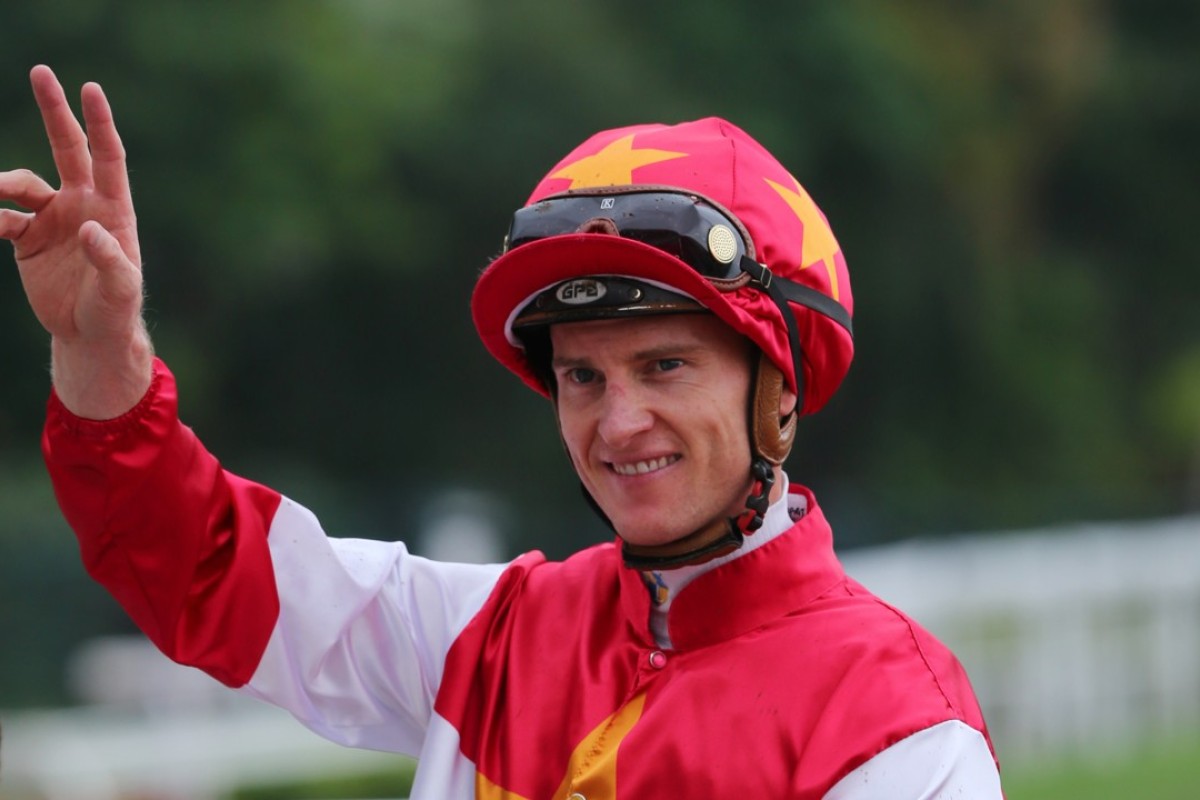 One of the statistics we like to keep as an indicator of form is the tally of wins for jockeys and trainers from their last 100 attempts and, after three-and-a-half years of trying, Zac Purton has headed off Joao Moreira on this figure.
The reason for using the last 100 rides or runners is that it's a solid enough bank of performances to iron out a spike in either direction – simply put, if a jockey is being lucky for 100 rides then it has stopped being luck and looks more like skill and, conversely, being unlucky for 100 rides can bring a similar conclusion.
It's also a long enough period to remain reasonably stable, for jockeys anyway – trainers' form waves tend to have more a bit more cadence to them, in step with their horses finding their mark or coming in and out of fitness, while jockeys just switch to different horses.
As of Wednesday, Purton has won with 25 of his last 100 Hong Kong mounts and the Magic Man "just" 24, significant in that it's the first time that the Australian rider has put his nose in front of the Brazilian on this metric since Moreira arrived.
Chung Wah Spirit delivers Zac Purton his 700th Hong Kong winner
Not that we think it's a permanent state of play – it may change by Thursday morning – but it is a reminder of how well Purton is riding.
Recent meetings have seen him surpass Gary Moore's career tally and then hit 700 victories on the weekend, in addition to winning feature races in Macau on Saturday.
Phenomenal Zac Purton lands five winners and three seconds in sensational performance
Unfortunately, Purton's form often gets lost in Moreira's shadow and perhaps he doesn't get quite credit he deserves at times.
Moreira has been winning races at a rate over 20 per 100 since the day he arrived, has hovered in the high 20s for much of this season and even held a level around 30 for a part of it; they're figures that we had never seen so consistently prior to his arrival in 10 years of keeping these sorts of records. And you won't find them in too many other jurisdictions either. He is a race-winning machine.
A slump for Moreira is anything close to 20 wins from his last 100 rides, for Purton that's about standard. For anyone else, it's a boom run, that's how strong a performance we are getting from Purton these days.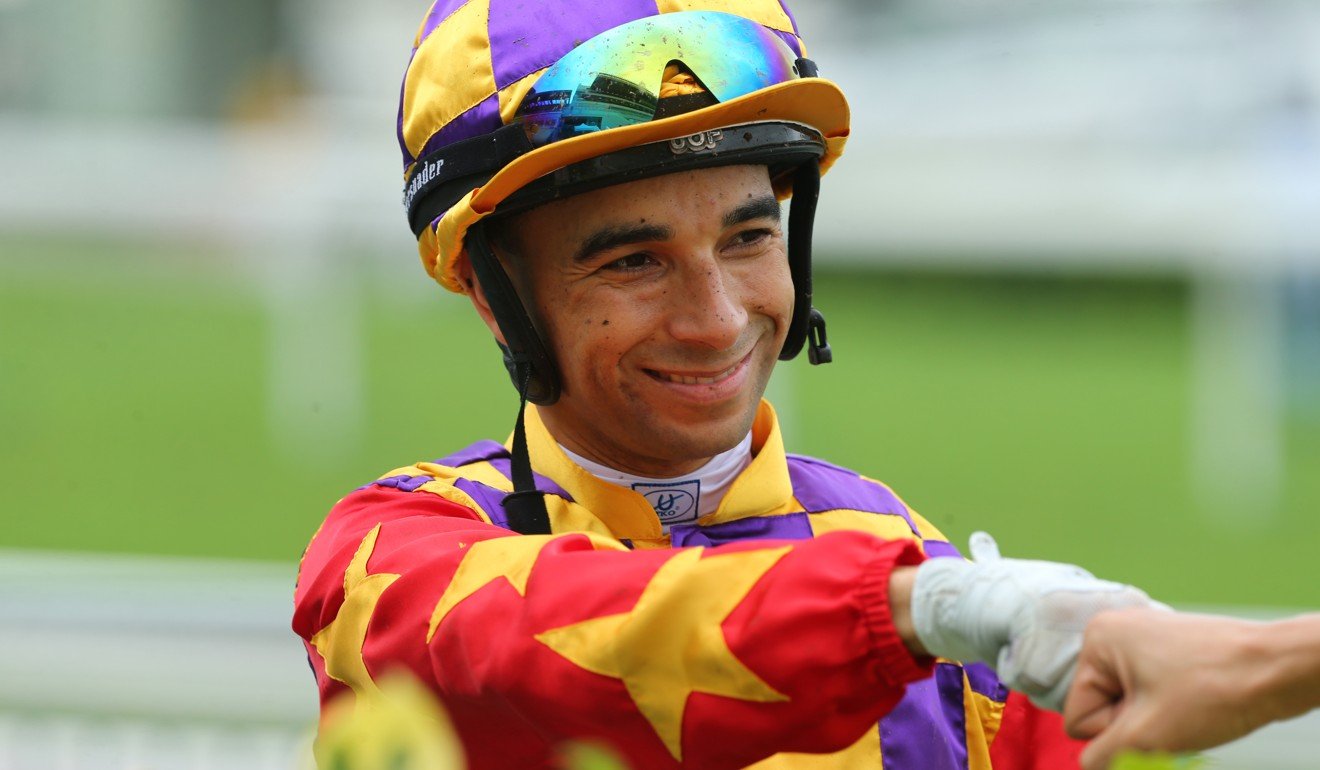 He has come a long way from that first season in 2007-08 when he rode 29 winners, battled for support and continued to battle for support from some of the top stables over many years.
When he wrested the championship from Douglas Whyte three years ago, he did it with the backing of the champion trainer, Caspar Fownes, but almost entirely without the other three main contenders – John Moore, for whom he rode three winners from 17 mounts, Tony Cruz (two wins from seven rides, and one win and two of the rides were random International Jockeys Championship draws) or John Size (no rides).
Purton's relationship with the Moore stable has had its ups and downs, but Cruz and Size seem to have only discovered Purton this season.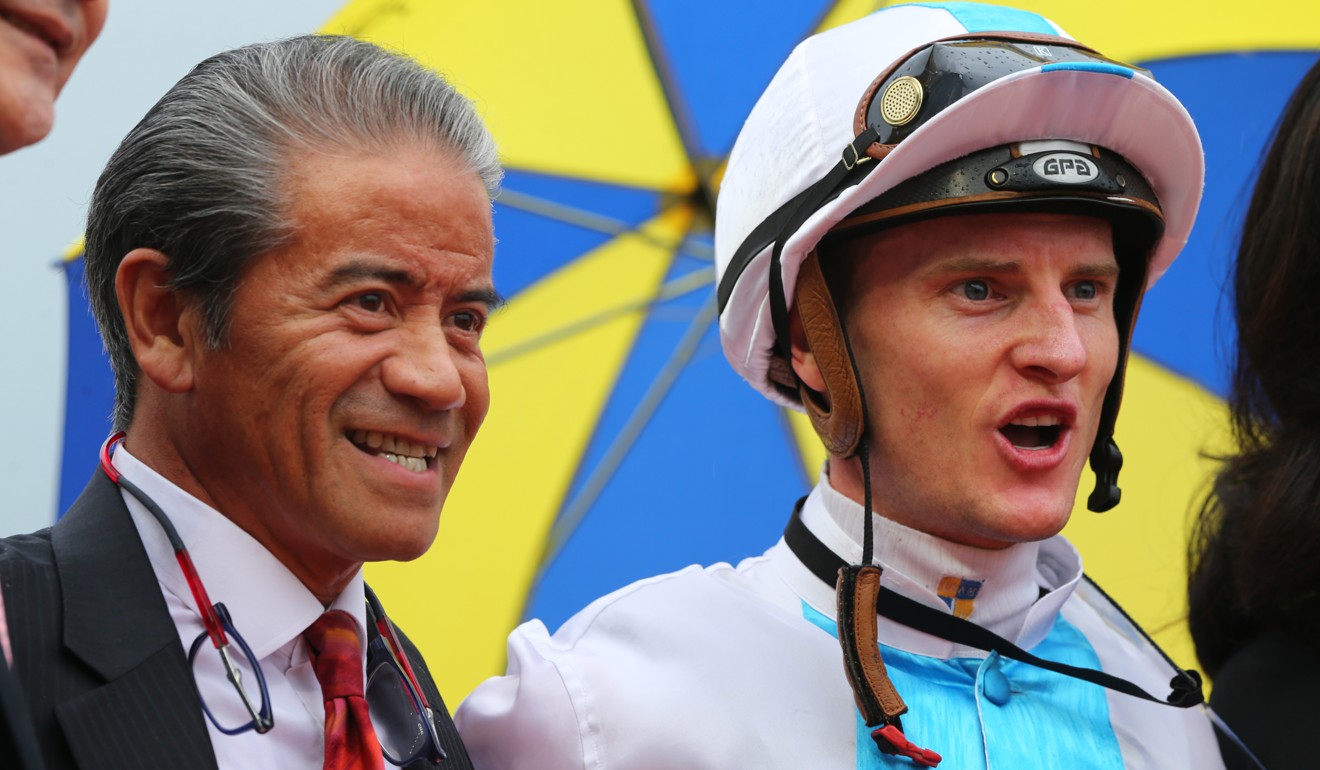 His tally for Cruz in his first six seasons here – no wins from 21 mounts – has grown to a still-modest 12 wins from 82 starts, but almost half the rides and eight of the winners have come this season.
Likewise, Purton has won eight of 27 for Size this term after three wins from 19 mounts for him in the previous five completed seasons.
Of course, there is context to those numbers as Cruz had Matthew Chadwick doing the lion's share of stable duties and Chadwick has been missing quite a bit of this season with injuries.
And, in the "Dream Team" era, Size stuck solid to Whyte by not giving opportunities to the Durban Demon's main rival, whether it was Brett Prebble or Purton.
And his weight has always played a role in what mounts were available to Purton.
He isn't about to take back the championship title – that's Moreira's for the foreseeable future – but opening up these new, prime avenues to two of the top yards is giving Purton more of an opportunity to showcase his talents in general and he'll be hoping it will keep him a consistent force in the majors, where he might prefer his chances of giving the Magic Man a run for his money.
Extra meetings causing wear and tear
The tracks and the horses are showing off the downside of the additional meetings the Jockey Club has gained recently, particularly going to 88 meetings this season.
Sha Tin's turf track has been loose on top and producing kickback in recent weeks – colleague Michael Cox nicely wrapped up that situation and the weather effects in his A Day at the Races column after Sunday's meeting where we experienced some on-pace bias.
Turf war leaves the Jockey Club stuck watching grass grow
Bias isn't something we have to grapple with most of the time, regardless of what many seem to conclude when a couple of leaders win. Even on Sunday, we're not giving it a massive role because, of the eight turf races, the first six appeared on paper to be slowly run and likely to favour horses on the speed anyway.
For the final two races, the tempo looked OK beforehand then got a turbo boost because everyone had decided, on the basis of those earlier races, that there was nowhere else to be but on the lead, and then we saw horses getting into the finish from last at the 300m.
Suffice it to say the Sha Tin turf has looked a touch tired recently – not altogether unusual by the end of May but it still has another eight meetings to host, which might have been one or two fewer at the same stage previously.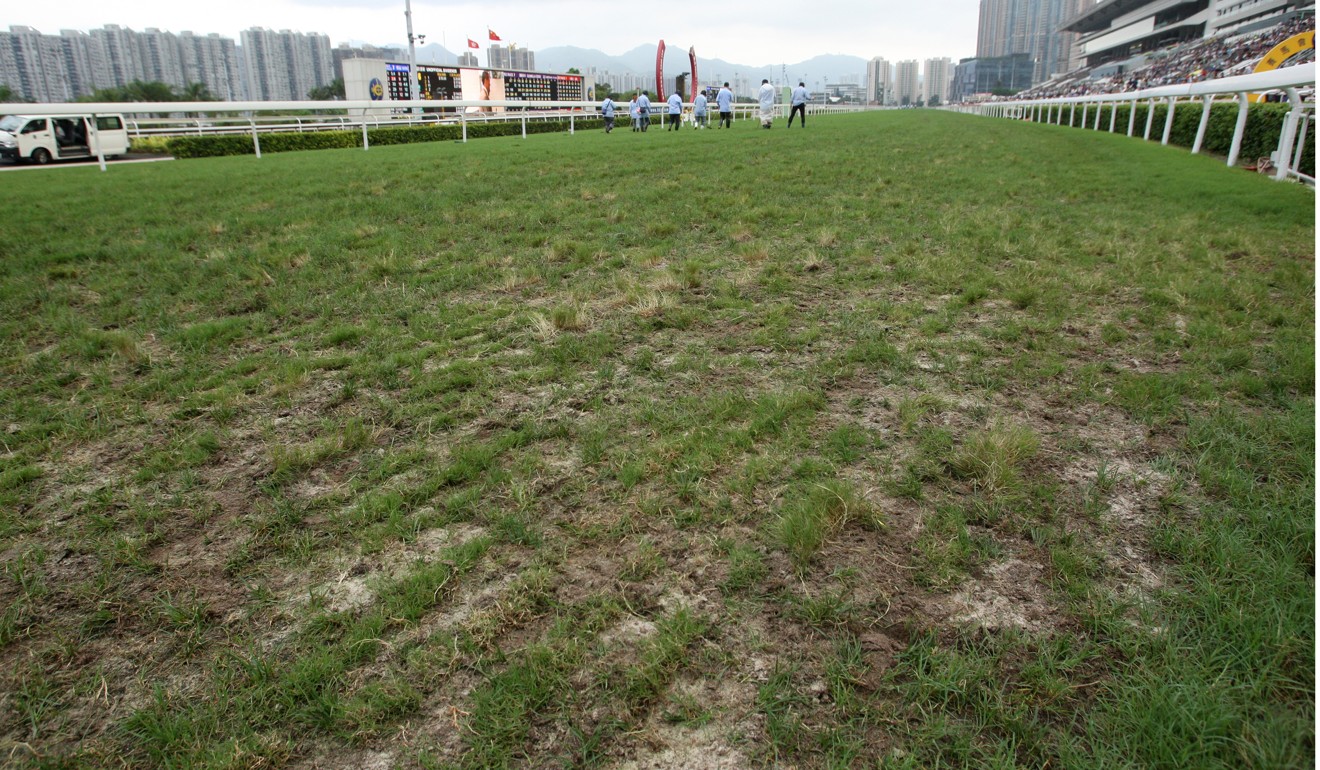 The horse population is also showing signs of fatigue, with three races not reaching capacity on the Happy Valley card on Wednesday night while only four of the 10 on Sunday had reserves in the entries.
The Class Three over 2,000m had only six original nominations until the entries were extended and Happy Rocky and Volitation joined the lineup. Perhaps it wasn't helped by having a Class Four over 1,800m last Sunday, wherein the top five or six runners were also eligible for this race, but the overall look of the Standard Chartered Champions & Chater Cup card is thin.
Hong Kong Jockey Club bets on latest 'crazy' vision to be a winner in Conghua
Of course, the need for 88 meetings was predicated on a future equine population boost by the opening of Conghua in mid-2018, but, in the current landscape, track conditions and field sizes are in the basket with any other negative fallout from increased frequency of racing. It certainly makes us wonder why we keep bumping up against unsubstantiated rumours that the Jockey Club is applying for even more meetings.