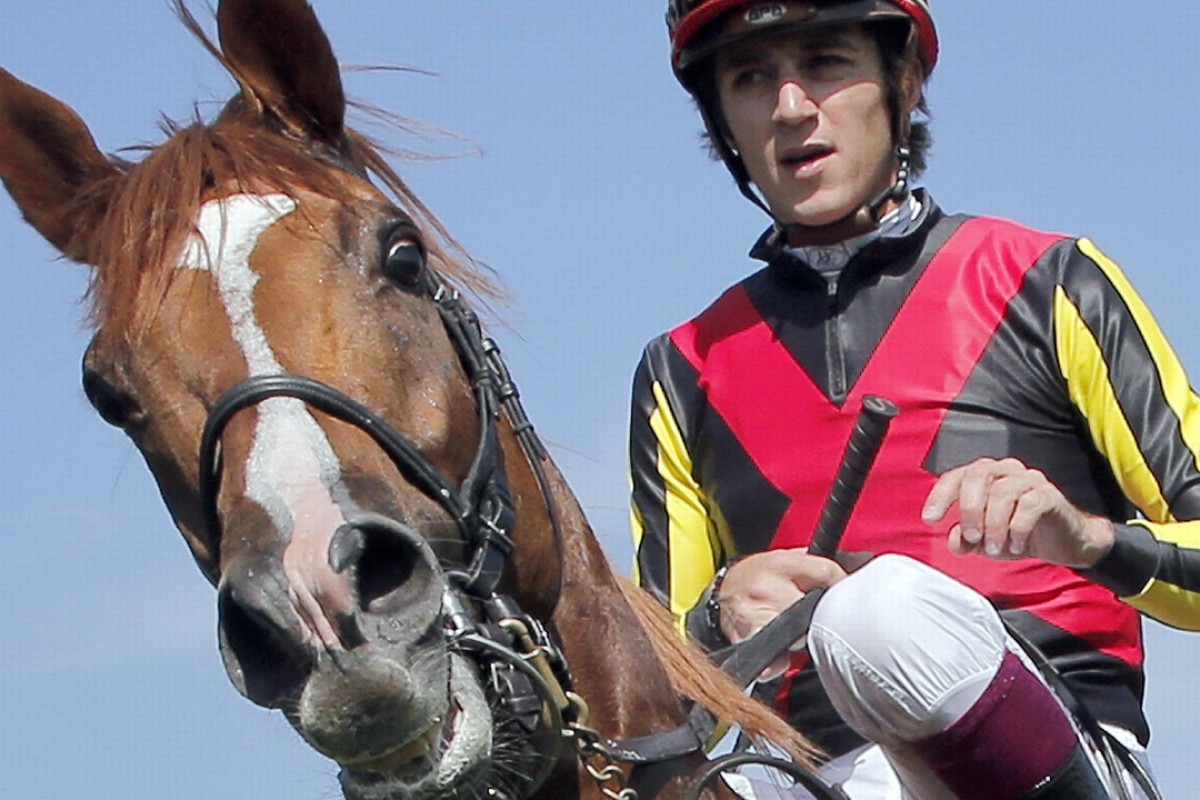 Trainer Yasutoshi Ikee has compared his rising star Al Ain favourably to his Japanese Triple Crown winner Orfevre ahead of Sunday's Tokyo Yushun (Japanese Derby).
The Hall of Fame horse was the last to complete the set of Satsuki Sho (Japanese 2,000 Guineas), Tokyo Yushun and Kikuka Sho (Japanese St Leger), achieving the feat in 2011, while Al Ain has already collected the first one.
"He has come on nicely since his last race, where he had to work pretty hard for the win. His footwork's good, and he's showing similar qualities to Orfevre before he ran in the Derby," Ikee said.
"Al Ain has run well so far, and regarding the 2,400 metres, I don't think he needs to be pushed too hard, but I'd rather he just take up a good position and see what he can do, ridden to his full potential."
Jockey Kohei Matsuyama believes Al Ain, who has won four of his five career starts, has improved from his last run.
"I think the horse is in top condition, and stronger than he was for the Satsuki Sho," he said.
"He's a horse that always tries, and I get the feeling riding him, the distance won't be a problem. He's been relaxed in training, and that's how I'd like to see him on the day. The Derby's different from other races and it's everybody's goal."
While Al Ain is trying to follow in the footsteps of Orfevre, he wasn't favourite in the early market, the honour going to Admirable.
The Hidetaka Otonashi-trained colt, who will be ridden by Mirco Demuro, has won all three of his starts this season, taking out the Grade Two TV Tokyo Hai Aoba Sho (Japanese Derby Trial) last month.
"He has had three races in fairly quick succession, and while it could be said that that's asking too much of him, he's made the adjustment each time and won his races," Otonashi said.
"Coming into this race, everything's been fine with him and as I've expected, with the jockey working him well. I think the horse is able to put in a good showing in any kind of race, and all being well, he'll get a good start from the gate."
Wow!
10. ADMIRABLE (Deep Impact) impressive win G2 3YO 2400m Aoba Sho (Jpn Derby Trial) Tokyo. BEST APPROACH (GB) (New Approach) great 2nd pic.twitter.com/26hQiHZtAY

— G (@LongBallToNoOne) April 29, 2017
The Kazuo Fujisawa stable is another in good form having won a Grade One last week with Soul Stirring and they're out to repeat the dose with Rey de Oro, after finishing fifth first-up in the Satsuki Sho.
"I was successful last week in the Yushun Himba (Japanese Oaks), so I'd like to win this time too," Fujisawa said.
"Even on his debut at Tokyo, this colt ran well, and I've been careful with him, turning him into a good three-year-old, hopefully. He might have been just a little heavy for the Satsuki Sho, but he still ran on well to finish fifth. It's better if he gets a good start. He has a lighter feel to him now, and he's relaxed."
Zero need to Hedge your bets, John Size can help Joao Moreira to another Jockey Challenge win
Jockey Christophe Lemaire is confident of a strong showing.
"Since his debut, he's shown plenty of ability, and we saw that when he won the Hopeful Stakes, showing a good turn of foot," Lemaire said.
"Over 2,400 metres, I think he can demonstrate that again. He is a horse that can certainly run, and I have confidence in him in the Derby. He can start slowly, so I need to be careful about that."
The Jockey Club is simulcasting the Tokyo Yushun, which will be run at 2.40pm.