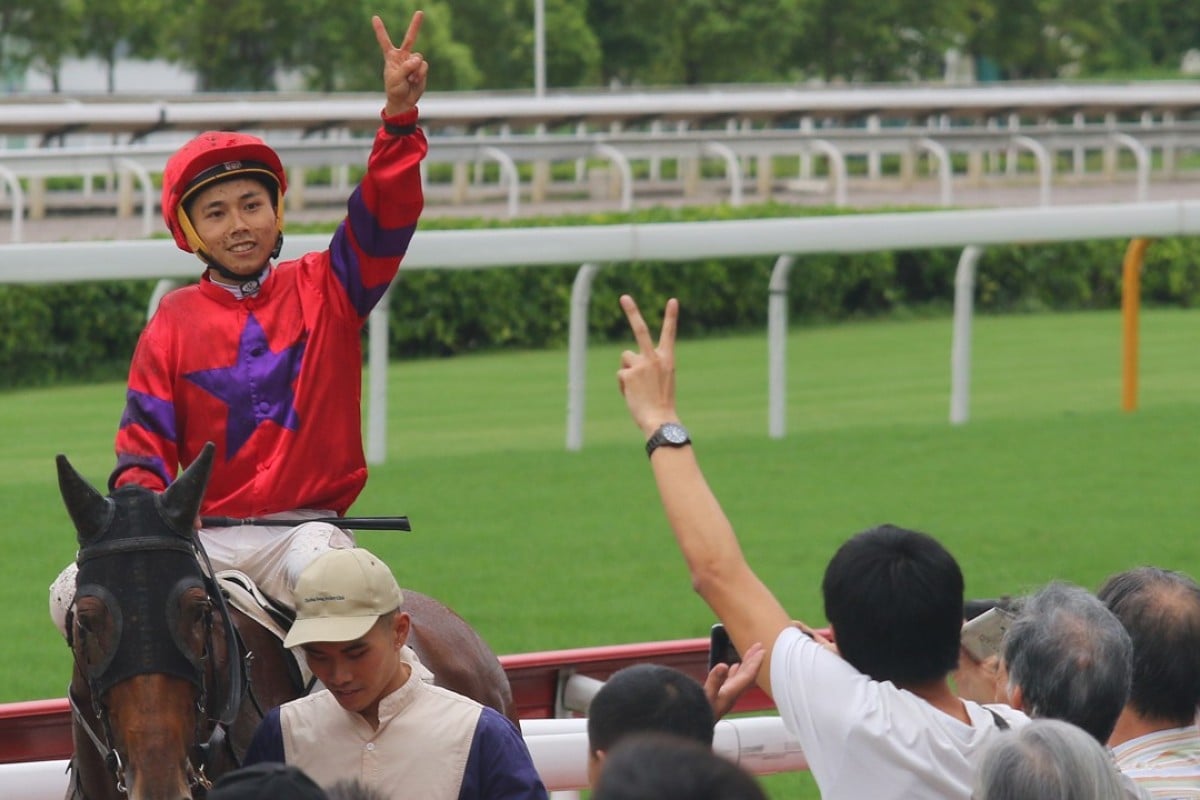 It seems the only thing that can stop the "Poon Train" right now is Jockey Club stewards, with Matthew Poon Ming-fai notching another double to keep his winning streak alive, but copping yet another suspension.
Poon has more than lived up to the hype so far, wins with Metallic Star and Victory Boys on Sunday gave him a total of 15, keeping alive a streak of at least one winner at each of the 10 meetings he has ridden at so far.
Poon's two-day ban for giving ground late and causing interference to Gorgeous Again with 50 metres to go in the Fortune Room Handicap was the 23-year-old's second careless riding ban in a relatively short amount of time.
"I am happy with how I am riding but of course I'll work on that," Poon said as he was leaving the track last night.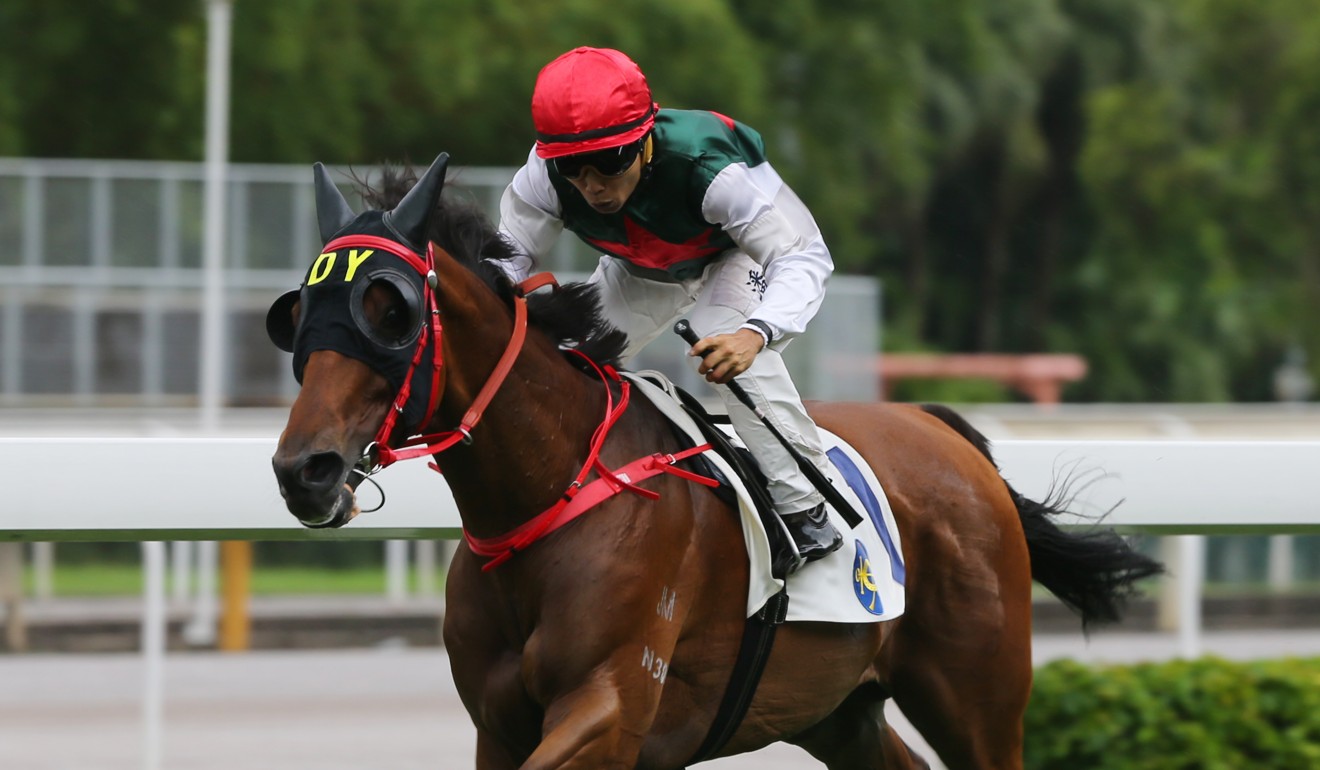 Poon's boss and Victory Boys' trainer David Hall has helped keep a lid on the "Poon Train" hype machine from day one and was no different on Sunday when asked about the streak.
"Well, I think he has been getting good rides at every meeting so he has been getting more chances than most," Hall said.
"He is getting a good selection of horses from a lot of different trainers so it's not really a big surprise, he is going out there on chances at every meeting.
Hot King Prawn offers the bare minimum in domination
"Every meeting he is gaining more experience and he has got into a rhythm now where his fitness is a lot better, when he first got here he was stop-start and getting used to the place like everybody else.
"He is improving and he is getting better and hopefully he can live up to his reputation."
Hall was soon called into the stewards' room to represent Poon but made sure he found time to heap praise on Victory Boys, a horse that has won three races this term and completed a climb from Class Five late last season to the brink of Class Two.
Sunday's 1,800m win was the first of his five career victories to come at the bigger track and Hall hopes that newfound versatility opens up new opportunities for the late-blooming middle-distance talent.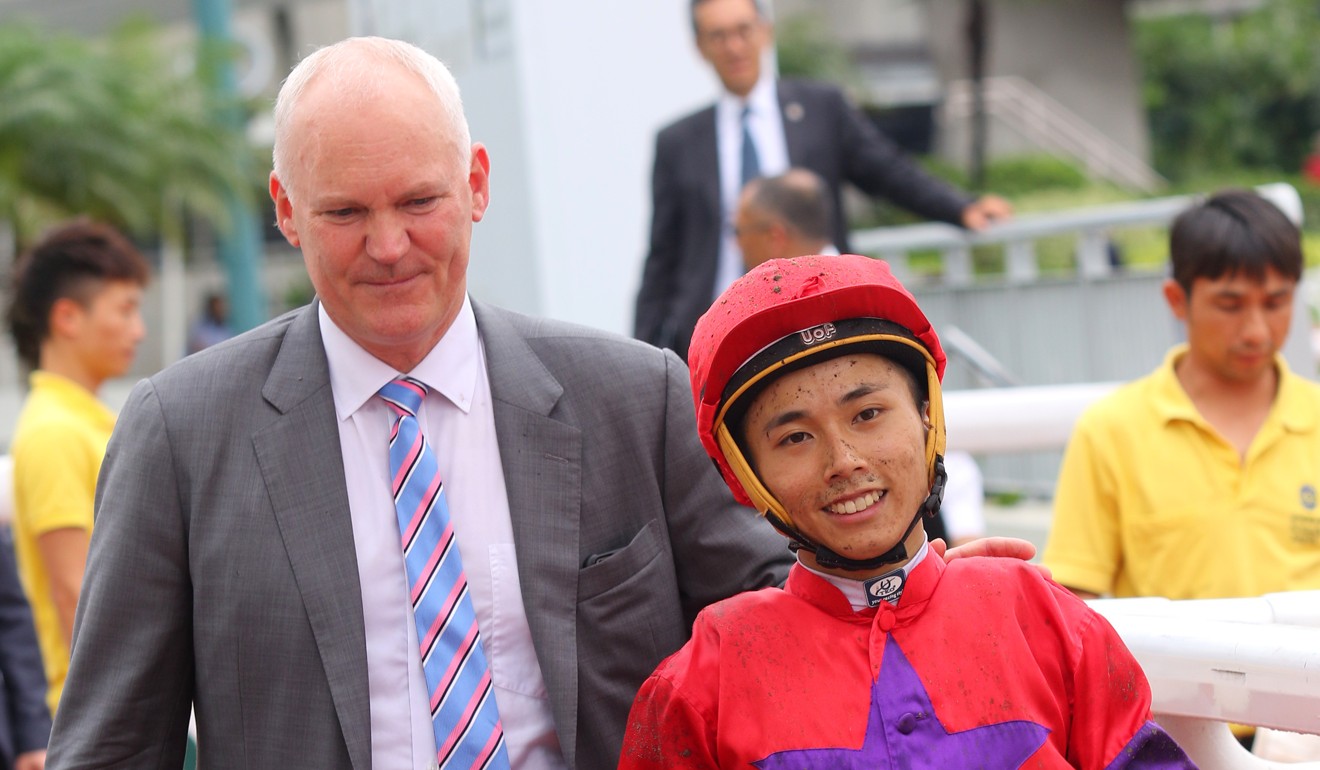 "He has done a pretty good job this season, he hasn't missed a cheque. Hopefully the short margin today keeps him in the grade because he has another win in him. He has won at 1,650m and 1,800m at the Valley and now he has won here as well," Hall said, before declaring the gelding would "definitely not" race again this term.