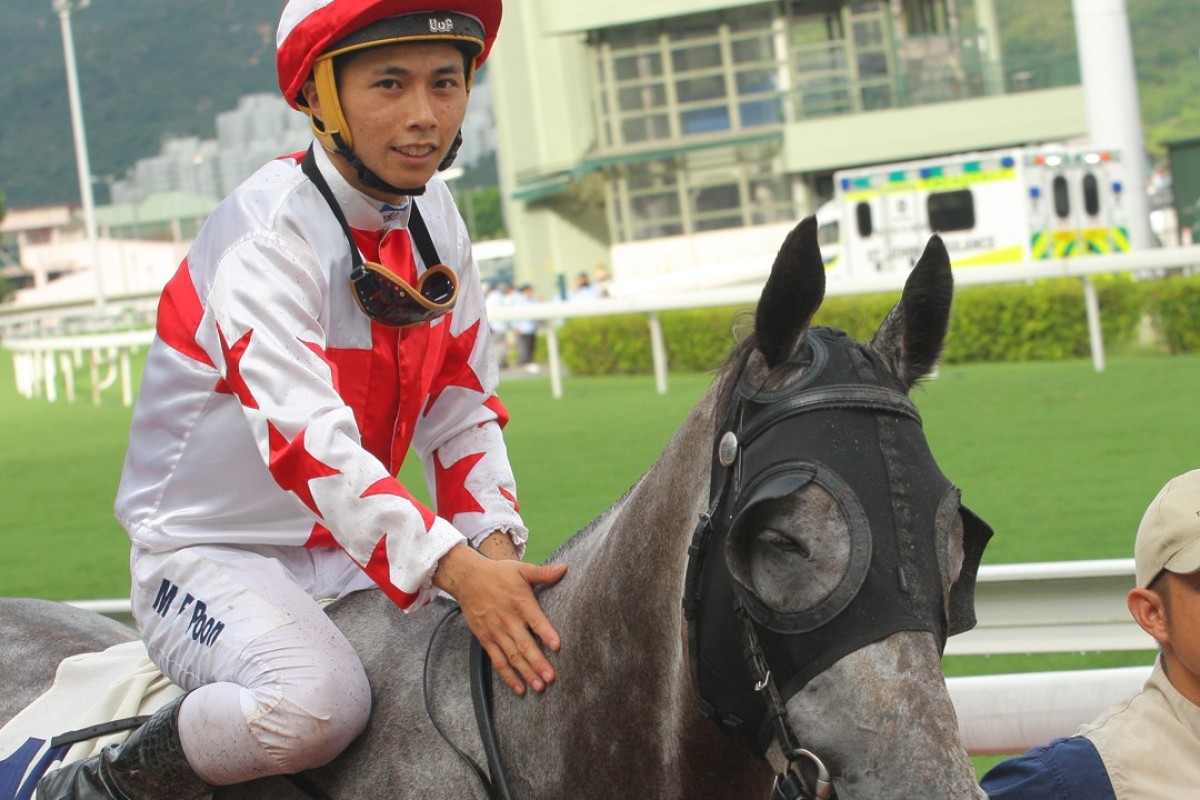 Boom apprentice Matthew Poon Ming-fai ticked off the first milestone most expected to be passed on Saturday but Joao Moreira came up short on his record for wins in a season and then walked away with an unwanted record in the form of a whopping fine.
Poon passed 20 wins with victory on Hard Ball Get, losing his 10-pound claim in just 112 rides – a rate faster than the last true star apprentice Matthew Chadwick.
Chadwick took 120 rides stretched over 20 meetings, with Poon taking just 14 fixtures to move on to a seven-pound claim.
"I couldn't stay on 10 pounds forever – so now I just have to improve with seven pounds," Poon said.
Hard Ball Get's trainer David Hall, to whom Poon is indentured, has provided eight of the 20 wins.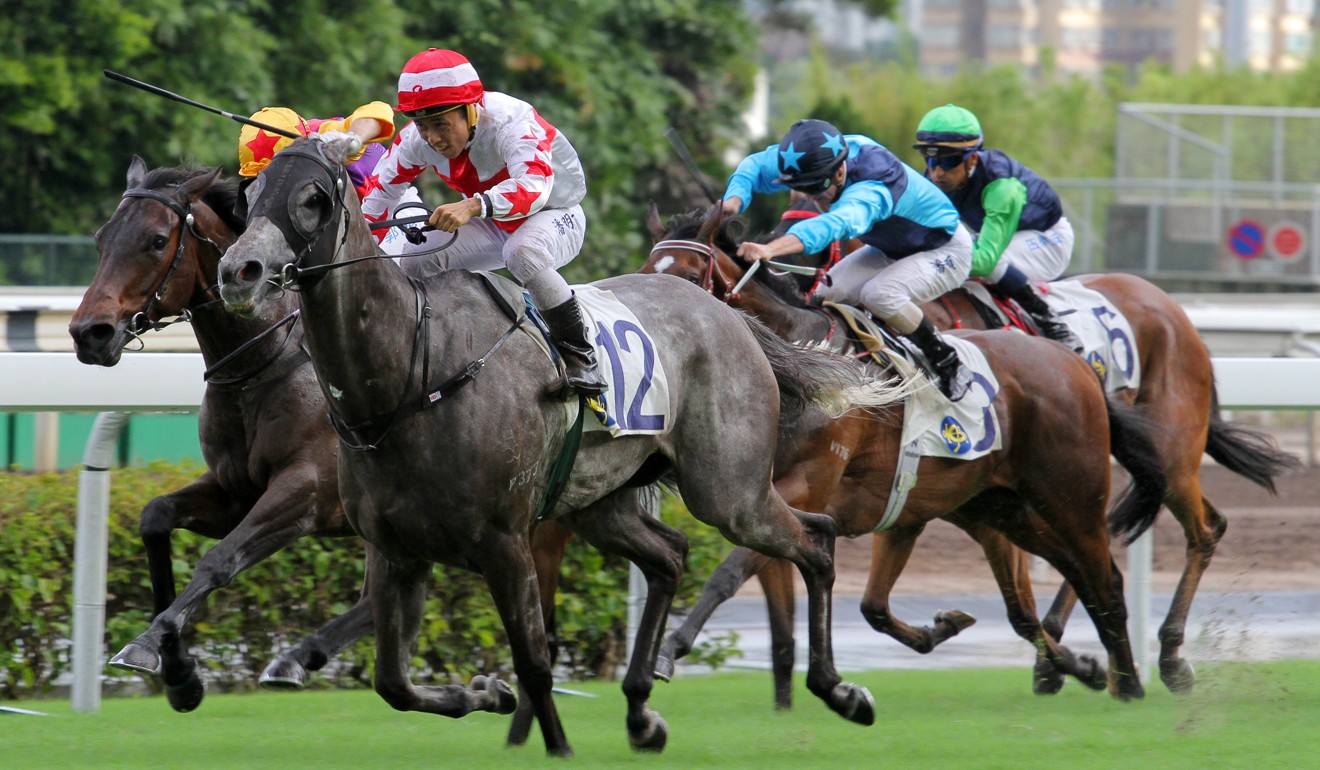 Last start, Poon found a similar position in running on Hard Ball Get, only to have a riderless runner interfere with his horse, along with some other contenders, in the straight.
"He has been a delicate horse all of his life but he came through that well and has turned up and run his race again," Hall said.
Dylan Mo becomes Peter Ho's new favourite jockey after Sha Tin double
Moreira didn't have anywhere near as successful a day as he would have hoped, the Magic Man not only riding just one winner to leave him one short of his single season record of 168, but also earning the ire of stewards.
The Brazilian was fined HK$255,000 for careless riding in race 10 aboard beaten favourite Master Albert, the penalty eclipsing the HK$245,000 he was fined on July 10 last year – a record for a careless riding charge.
Moreira was found guilty of careless riding after stewards deemed he had failed to leave sufficient room when crossing on race favourite Master Albert.
The fine came in lieu of three Hong Kong racedays and the amount an estimate of what Moreira could expect to earn on average from those meetings.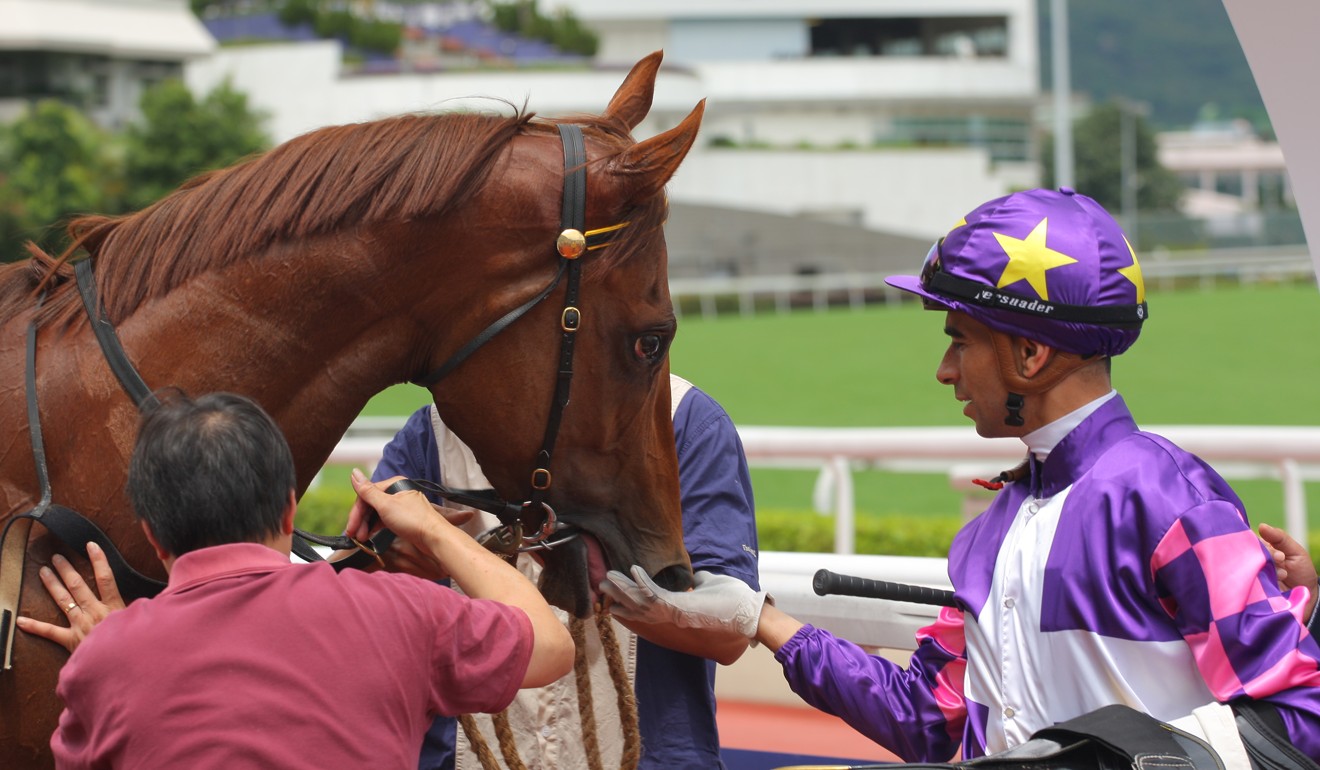 Moreira was in no mood to comment on the fine but did at least go home having helped one of the nice guys of the training ranks with another winner.
Popular handler Michael Chang Chun-wai has had a disappointing season but Super Euro Star's Class Five win took him to 15 and within one of the minimum benchmark criteria with three meetings to go.
"That was great to win for Michael as he is a talented trainer that deserves some success, as well as being a really nice guy to deal with," Moreira said.
Chad Schofield lands crucial double after a season marred by suspension
Chang wasn't holding out much hope for Super Euro Star winning outside of Class Five but was confident he would collect his required winner over the remaining fixtures.
"I'll be fine, I'm always confident," he said. "It's been a tough season but just one of those things, the ups and downs of training here."