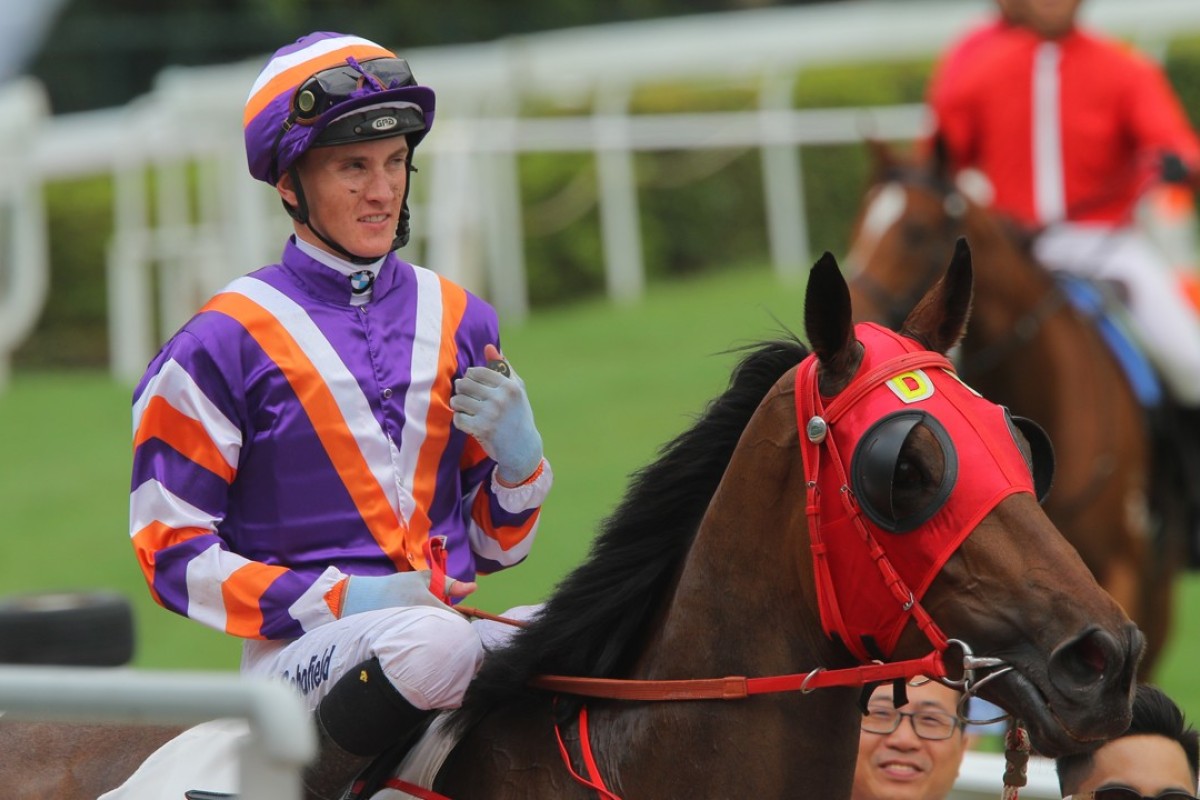 Chad Schofield is getting towards the end of a second Hong Kong season marred by days spent on the sidelines suspended and the Australian jockey's yield from the campaign will just about match last year's after a double on Saturday.
Schofield steered home Richard Gibson's three-year-old All You Need in the fifth race then was back half an hour later with the Dennis Yip Chor-hong-trained Crown Avenue on the dirt.
That took him to 29 wins, three short of last year's tally when six careless riding bans set him back. This time, Schofield has had only three suspensions but one for eight days and another for nine have cost him dearly.
"I suppose that total isn't bad considering I have missed almost a quarter of the season but there's definitely room for improvement," Schofield said.
Gibson has been one of his main suppliers and Schofield said he got a lot of satisfaction out of All You Need's maiden victory at just his third race start.
"Richard's done such a good job with this horse. When I first started trialling him, he was a real head case," Schofield said. "He was a barrier rogue, very nervous. Richard's done a great job calming him down and getting him to win so early in his career. Mentally, he still has plenty of room for improvement next season and he could be quite a handy horse."
Crown Avenue, who arrived as a tried horse from David Hayes, is a step ahead in the development phase as he was particularly green in his Australian career but Yip is getting him ironed out now.
"I won on him last time and he won well but today it was like he'd been thrown out on to the track at the 400m and just joined in," Schofield said after the win by almost four lengths.
"He's still a little green even now so I can imagine how he was when he was young. But that shows he probably still has some upside and might get himself to Class Three next season."