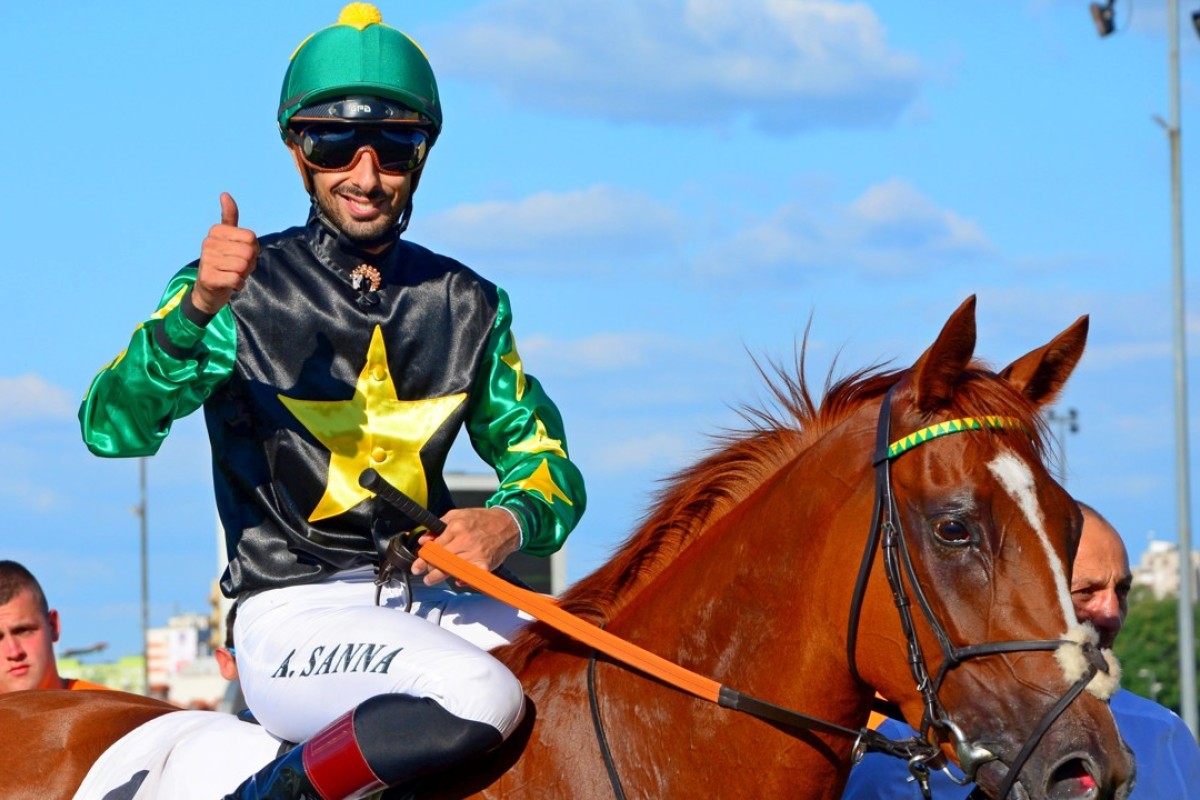 The Jockey Club has searched far and wide for the latest jockey call-up, with Middle East-based Italian Alberto Sanna to join the roster this Sunday.
Derek Leung Ka-chun on the weekend became the latest jockey to be finished for the season due to illness or injury, and Matthew Poon Ming-fai and Eddy Lai Wai-ming will be serving suspensions this Sunday.
The tight jockey numbers forced a situation on Saturday when Hang's Decision had to be ridden four pounds overweight by late replacement Brett Prebble when Leung stood down as there were very few riders available.
Sanna, 32, and a former Italian champion apprentice, has been riding successfully for the past five years in Bahrain and Qatar and Licensing Committee secretary Steve Railton said he had been guided by highly experienced stewards officiating in those Arabian Gulf countries.
"They aren't places with a high international profile, but I have a lot of respect for the opinions of David McGillivray and Fin Powrie, two stewards I've known for many years, and they gave Alberto a good report card," Railton said yesterday. "He has been actively pursuing a licence to ride here for a few years now, he has done particularly well in the gulf, where he was Bahrain champion runner-up in Qatar, so all of that led us to give him a chance."
Sanna has only been licensed to ride this Sunday, where he has four early rides, but it is possible that may be extended to include the final two meetings as well. He has told the club his riding weight is 120 pounds.
In other news, a post-race urine sample from John Size-trained Nashashuk after his win on June 21 at Happy Valley has produced a positive to etofenamate and a metabolite of it, flufenamic acid.
A preliminary investigation by the stewards has found that etofenamate–a non-steroidal anti-inflammatory drug – is not present in any veterinary products in Hong Kong but are found in human treatments.
That investigation has also found that a stable assistant who has been attending to Nashashuk reported using a medication containing etofenamate and that treatment has been surrendered to the Jockey Club for testing.