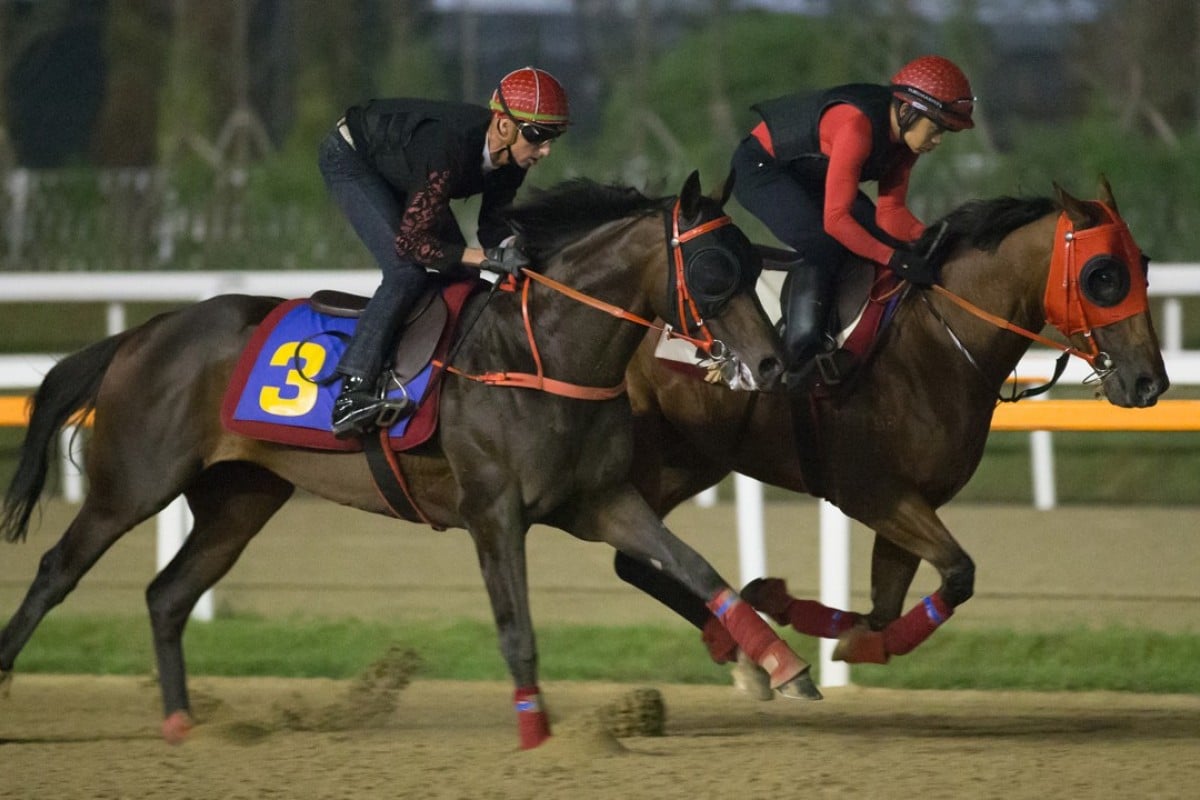 Danny Shum Chap-shing says Sunday's Korean Group Ones could open up more overseas opportunities for Circuit Land and Lucky Year with a trip to Dubai on the cards should the pair run well in Seoul.
Shum has earmarked the rich Dubai Racing Carnival early next year as a potential target, provided the pair handle sand, and Thursday's workout seems to have boosted his confidence.
"These races are the first step," Shum said after watching the workouts. "We need to see how they handle this surface, and if they run well, we could go to Dubai. Let's get through Sunday first though."
Shum arrived on Thursday and watched his two horses work together, with jockey Nash Rawiller taking the reins on Korea Cup contender Circuit Land and assistant trainer Jimmy Ting Khoon-ho riding Lucky Year.
The trainer instructed the pair to "work half pace for a half mile", the gallop giving Rawiller a first look at the course layout and a first feel for the soft sand surface.
"I just followed Lucky Year on Circuit Land, we just gave them a fairly easy time and let them enjoy themselves," said Rawiller, who rides both horses on Sunday.
"Obviously racing the different way, we made sure they were on their right legs turning for home. They balanced up nicely and breezed up the straight. Circuit Land is his normal self, he is bouncing out of his skin and really enjoying himself."
"Jimmy felt it was the first time Lucky Year had got his right leg and did everything correctly. He was of the opinion that horse would handle the surface as well."
"Obviously it's a very different surface to what they have dealt with in the past, but I think they are the types of horses that handle whatever you throw at them," Rawiller said.
"In Hong Kong they get a lot of variables thrown at them and when they get to a rating that they are on it is for a reason, it's because they can do things out of left field and are a bit more adaptable."
Perfect barriers buoy the hopes of Danny Shum's duo Circuit Land and Lucky Year in Seoul
The start looms as key for Circuit Land, with Rawiller hoping Seoul's barrier attendants can be as helpful as those at Sha Tin when it comes to getting the horse to stand still in the gates and then gain a clean jump.
"We've done everything we can to make sure he does everything right in the barriers," Rawiller said. "Usually he gets in very late, has a blindfold on and he has still missed the start. We've had the starter from home call here and explain the situation. He goes in last with a blindfold, and that is taken off at the last second, but he does have a tendency to rear. That's a bit of a concern but provided he gets away cleanly he has actually raced very well at the top level."
Circuit Land sat close to the speed at his last three runs, all against top-class opposition, and all creditable runs.
"One of his best assets is that he adapts to most situations. I expect the tempo here to be a lot faster than he is used to but if we can just settle him into his comfort zone then he should be able to finish," Rawiller said.