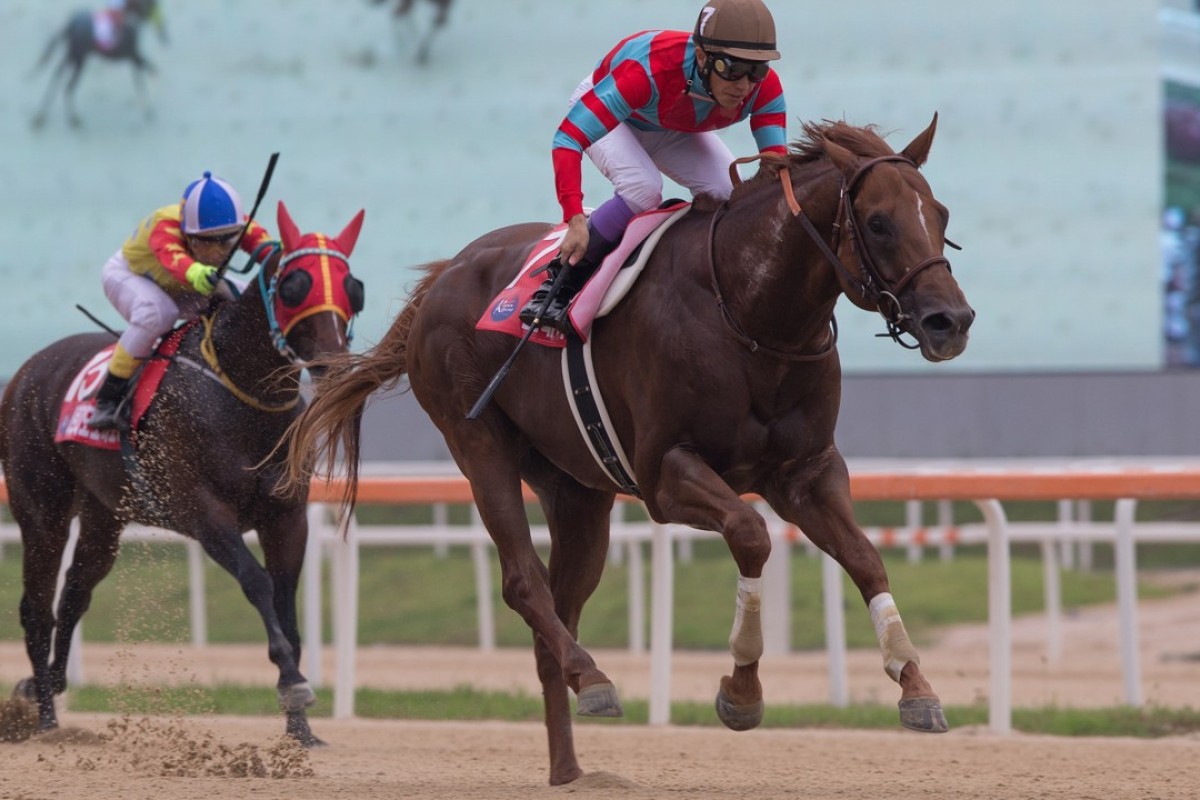 Hong Kong's Circuit Land and Lucky Year were left languishing in the Seoul sand and ran head long into a Japanese juggernaut as London Town and Graceful Leap swept the Korean features on Sunday.
Danny Shum Chap-shing's pair seemed to resent the considerable kickback on the soft surface, with Circuit Land beating just two runners home in the Korea Cup an hour after Lucky Year put in a woeful performance to finish second-last in the Korea Sprint.
The combined beaten margins of Shum's horses – 49 lengths – said it all, with jockey Nash Rawiller, who rode both, saying the pair "didn't adapt" to the surface.
Circuit Land's cause wasn't helped by a severe check with around 800m to go in the 1,800m event but the Australian jockey felt as though the US-bred gelding wasn't a winning chance at that stage anyway.
"They didn't handle it at all," Rawiller said. "Circuit Land got a nasty check at the half mile but we weren't travelling well enough to hold our spot but it put us out of a place chance."
Rawiller had found an ideal spot behind the leaders, and Circuit Land was already copping a buffeting from American horse Papa Shot (Dylan Davis) before a wild piece of riding from Korean jockey Lee Chan Ho on Dynamic Jilju squeezed both horses up.
Seoul sand needs an overhaul, but it's OK to be happy and lucky
Lucky Year was even worse, getting his head in the air and struggling to stay in touch right from the start, clearly hating the conditions at his first start on a non-turf surface.
"I wasn't enjoying it much either," Rawiller quipped, adding that there were other factors working against the pair, including the lack of recent lead-up runs.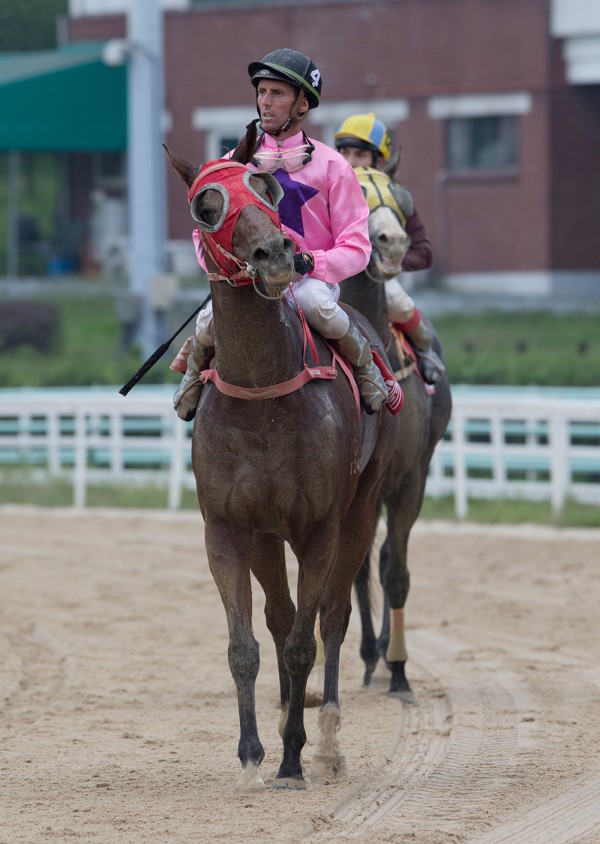 "They just didn't adapt to the racing pattern, they go quick early and quicken again at the half mile. Look, we've come here and had a shot and we were hoping for a better result, but we can always try something in Hong Kong. It would have been nice if they could have had another run under their belt before coming here, but obviously we are coming out of our off-season."
Shum said both of his horses appeared to have pulled up without any serious issues, although Lucky Year had suffered a cut on his left front heel.
Shum's two horses were as disappointing as the Japanese were dominant, with Graceful Leap a popular winner for legendary jockey Yutaka Take in the Sprint.
"We got a good start, travelled very well, and it was a very easy win," Take told a translator. "This was the first time I have ridden in Korea, and I'm happy to be a winner at my first ride."
Graceful Leap scored by close to two lengths from local hopes Power Blade and Doraonpogyeongseon.
Take had to settle for second in the main race as last year's winner Chrysolite chased home London Town and jockey Yasunari Iwata, with the two Japanese raiders spacing the field.
London Town won by four lengths to Chrysolite with Papa Shot a further 17 lengths behind in third.