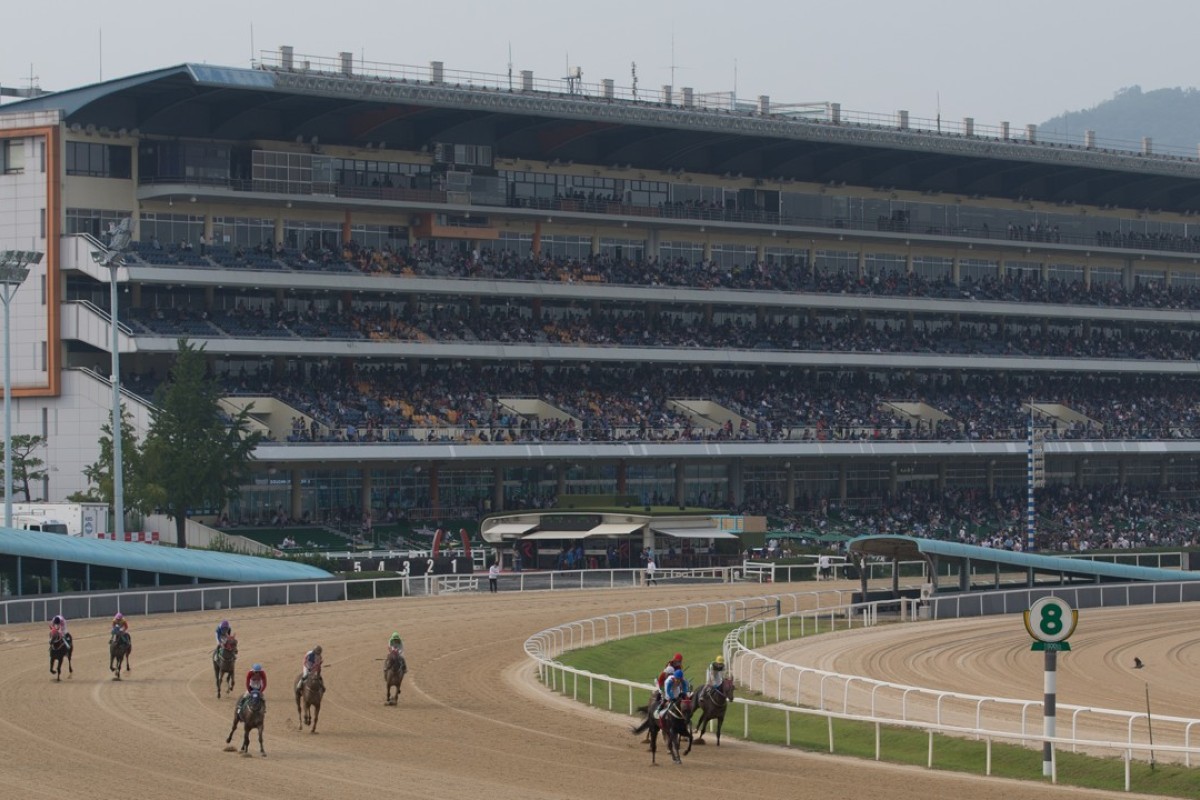 As a punter would you rather be happy or lucky? Any punter worth his betting slip would rather have luck on his side, but Seoul Racecourse seems to cater to both types of fans with a family-friendly vibe featuring facilities among the best in the world.
Then there is the racetrack surface itself, best described as diabolical, but we can get to that later – most of the horses may be eating sand – but the on course experience for punters is first class.
The two grandstands at Seoul, bustling with nearly 40,000 punters on Sunday for the second Korean Autumn Racing Carnival, are imaginatively named "Lucky Ville" and "Happy Ville".
The demographic split between the two sets of fans, and grandstands, would be familiar to regulars at Sha Tin – where the winning post end houses members, and the deep dark depths of the public stand contains fans of more modest means.
The further you get away from the finish post – deep in "Lucky" land – the age of the average punter increases, the density of the cigarette smoke becomes a health hazard, and the frequency of newspaper form guides is just as thick.
Happily, for those not wanting to risk emphysema at least, and for the future of racing, Seoul offers hope with a roped-off modern section within Happy Ville aimed squarely at a younger customer.
Here picnic blankets, food trucks and comfortable sofas prevail, with the NOL Lounge offering the obligatory "how to bet" seminars in nifty theatres.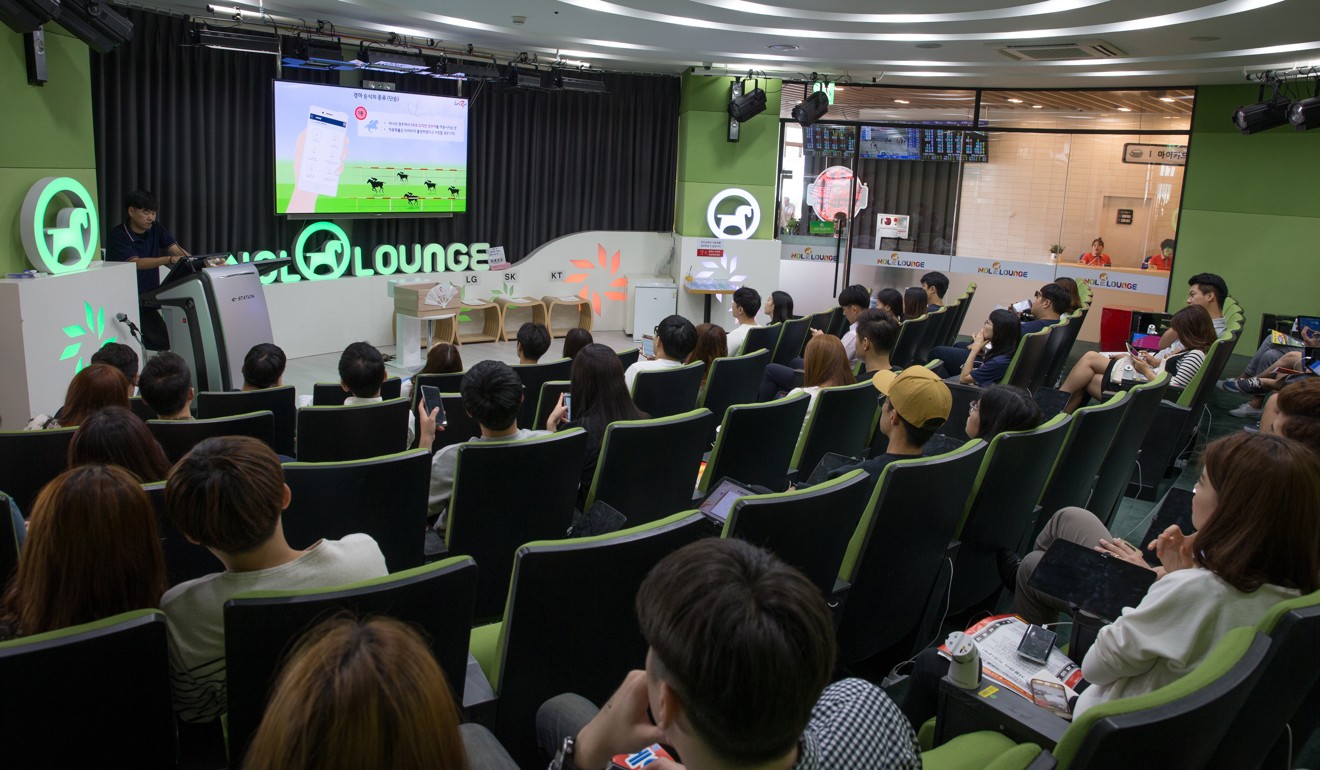 Built in 1988 on the site that hosted the Seoul Olympics, the spacious course seems to be modelled on the iconic Tokyo Racecourse.
There's room to move, grassed areas and an impressive man-made waterfall close to a "behind the grandstand" parade ring that is strikingly similar to Tokyo's.
Danny Shum's Hong Kong raiders caught in Korean quicksand as Japanese stand tall
There's even a forest trail for those looking to walk off a bad beat after the favourite you just backed decides he doesn't like the taste of beach sand.
Visiting racing officials would be encouraged to see so many fresh faces in Happy Ville, but Korean racing isn't without its challenges.
Betting turnover is extraordinary really, not so much for its pure volume, but how so much is bet despite obstacles a regulation-happy government put in place.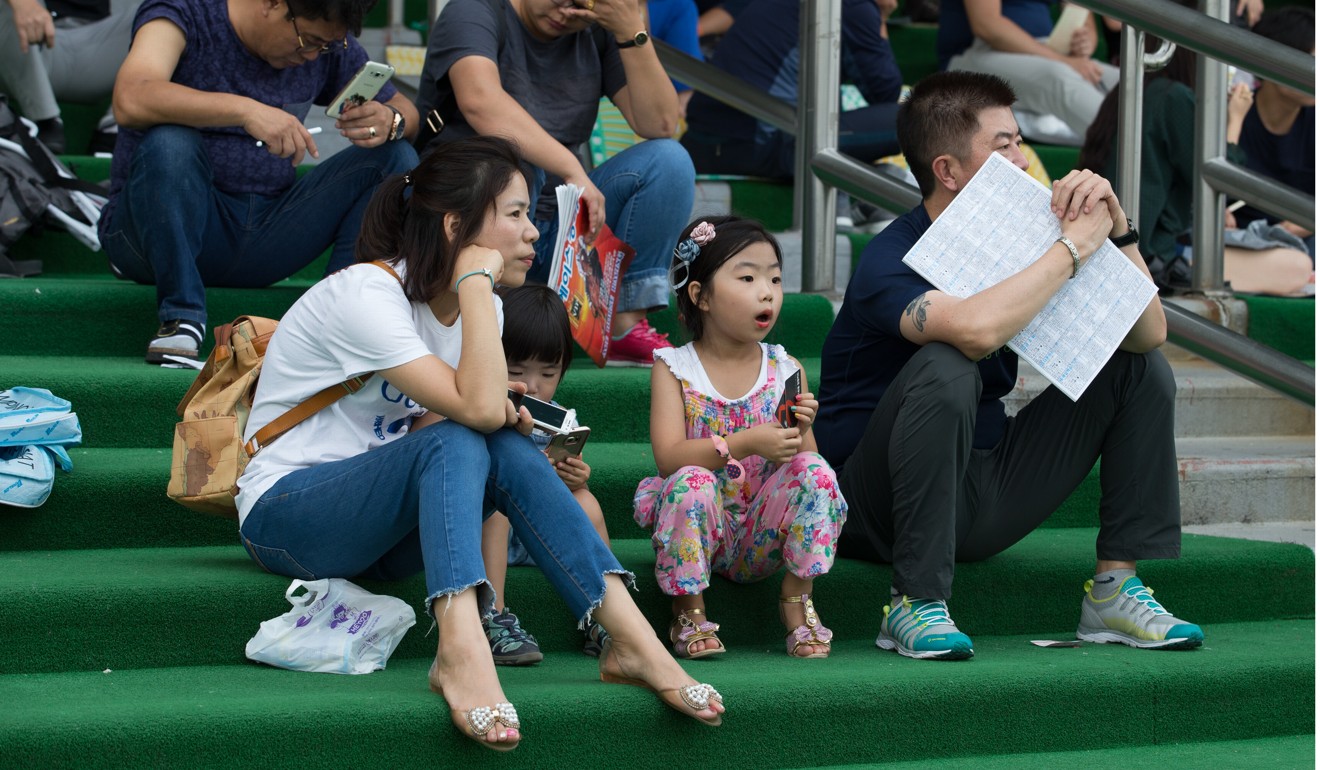 Crowd figures are among the best in world racing, but it's betting that pays the bills, with up to KRW2.5 billion (HK$17.24 million) invested on an individual race. It's a step or two behind regional betting behemoths Japan and Hong Kong, but still, they are figures not to be sneezed at.
Solid numbers, but crazy when you consider there is no online betting, ridiculous bet limits for locals of around US$100 per ticket and tax rates that result in take outs of up to 28 per cent for the most popular bet types.
As always, draconian rules and regulations like this, imposed by parliamentarians with no understanding of the gaming industry, simply result in a thriving illegal market – something insiders say has inevitably happened in Korea.
Like Japan's Japan Racing Association (JRA), the Korea Racing Authority (KRA) is basically state run, and has also been buffeted by the fierce political winds of recent times, with the fall out from former president Park Geun-hye's impeachment earlier this year bringing a change of chairman as well.
The off-track dramas, restrictions and below-average quality of racing means it can be a case of one step forward and two steps back at times for a jurisdiction labelled by many as Asian racing's sleeping giant.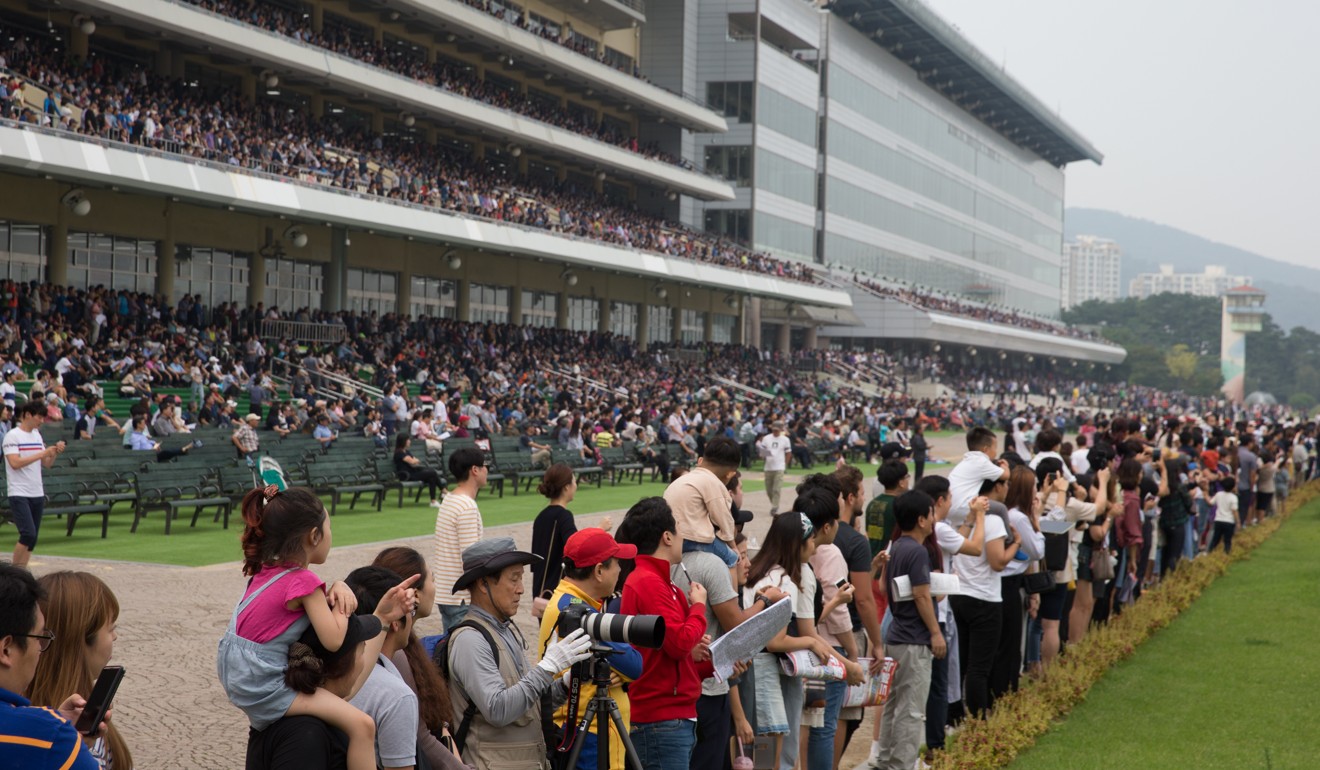 For a turf racing purist, the on-track action can be a tough watch – those who took the short odds about Hong Kong's two horses needed to send a search party out to sift through the sand for their runners.
Last year, KRA officials boldly announced there could be turf racing "within two years" in Seoul, which sounded fanciful at the time and has proven to be an unrealistic target.
Turf racing would boost the quality of the racing product, or at the very least provide variety, and as it stands there is an experimental strip planted on course to see which variety of grass best handles the harsh winter months.
Obstacles aside, a look around at the families in Happy Ville, and even the diehards in Lucky Ville – they are the ones pouring most of the money into the coffers after all ­– give hope that Korean racing will continue to grow. Let's just hope that grass does too.