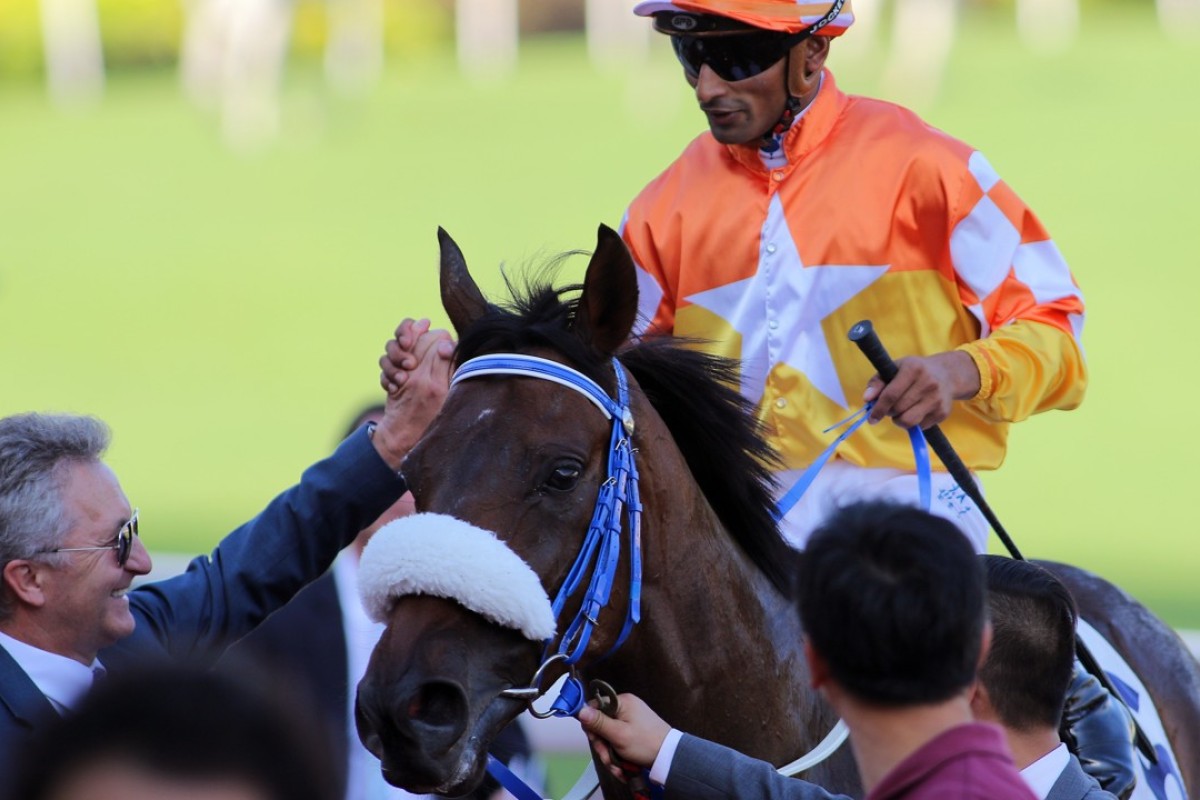 The Magic Man is at his usual top spot on the jockeys' table but the Mauritian Magician is keeping him honest at this early stage, with Karis Teetan making it six wins for the new season after a Sha Tin treble.
Moreira also won three to take him to double figures after only three race days but Teetan's wins on Telecom Boom, Morethanlucky and Amazing Agility left him as far in front of the rest as Moreira is in front of him.
"It's great to get away to such a good start, I'm riding for quite a few different trainers who have their horses going really well," Teetan said.
His final win on the David Ferraris-trained Amazing Agility saw Teetan get full marks for obeying instructions early in the race but he had to throw them out late.
"The one thing with this horse, David told me, is don't chase him early and he'll finish for you," Teetan said. "But he also asked me to come wide and I just didn't have the chance. This horse likes to fight other horses, he has even tried to have a bite at times, so I pushed him between the horses in front and made him fight them and he got himself through the gap to win."
Ferraris said that gelding the five-year-old in March has been a positive.
Lucky Alex Lai avoids worst in nasty fall as Pingwu Spark excites at Sha Tin
"You worry about gelding a small horse like him and whether he'll fall away but I think we saw one of the positives today – he would have tried to savage those horses going through that narrow gap if he was still a colt," he said.
Both Teetan and Moreira landed wins for freshman trainer Frankie Lor Fu-chuen, who has made a terrific start to his career and racked up his first double on Sunday.
"It's unbelievable. The horses are all racing well, the staff are doing such a great job and we are having some luck," said Lor, who has missed prize money with only three of his 10 runners.
His victory with Seven Luck probably shed some light on why the former assistant to John Moore and John Size has started so impressively.
"Maybe the 1,000m was a bit short for Seven Luck but everyone knows he has a breathing problem," Lor said. "I noticed that his previous trainer, Dennis Yip, had trialled him down the straight several times and he seemed to trial well, and running 1,000m is easier for his breathing than over further so I thought we would try it."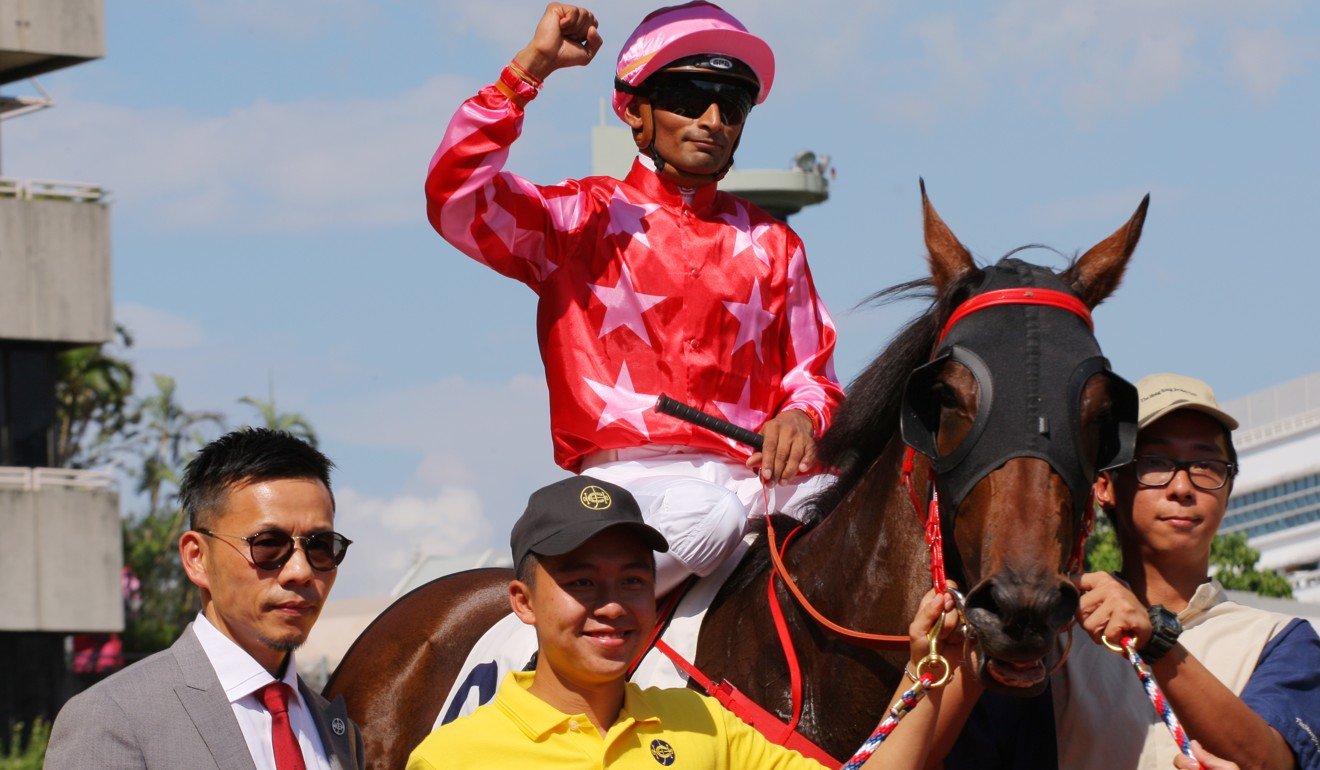 Teetan sealed the double for Lor with Morethanlucky and was full of praise for the first season trainer.
"I've had a couple of rides for Frankie and trialled a couple for him and it's like trialling one for John Size," Teetan said. "And I've been watching his horses closely and it looks like he has really turned some of them around."