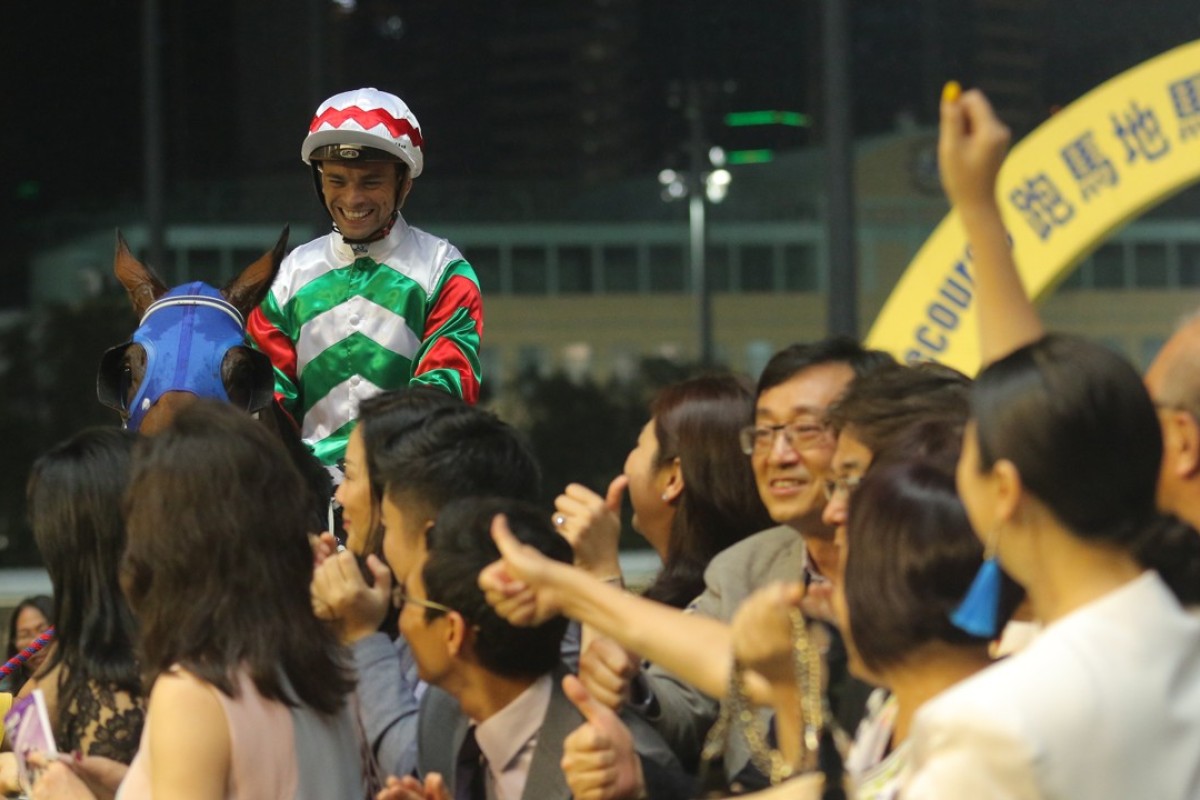 Italian jockey Umberto Rispoli will be out to make the most of limited opportunities at Happy Valley on Wednesday and a couple of Manfred Man Ka-leung's Jades, Theatre and Fortune, could add to his win tally.
Rispoli has had just nine rides from the three meetings so far, notching a winner and three minor placings, but like many riders battling for a top 10 spot in the championship, chances have been hard to come by.
"Happy Valley is much tougher, with the maximum field of 12, but with the field sizes being a bit lower it's hard to get a ride. The bookings you take can end up in the same race as well," Rispoli said.
"I got lucky on Wednesday night and ended up with five rides, including two good chances for Manfred."
Jade Theatre and Jade Fortune are entered in consecutive Class Threes on Wednesday, both drawn barrier two and both first-up for the season with big weights on their back.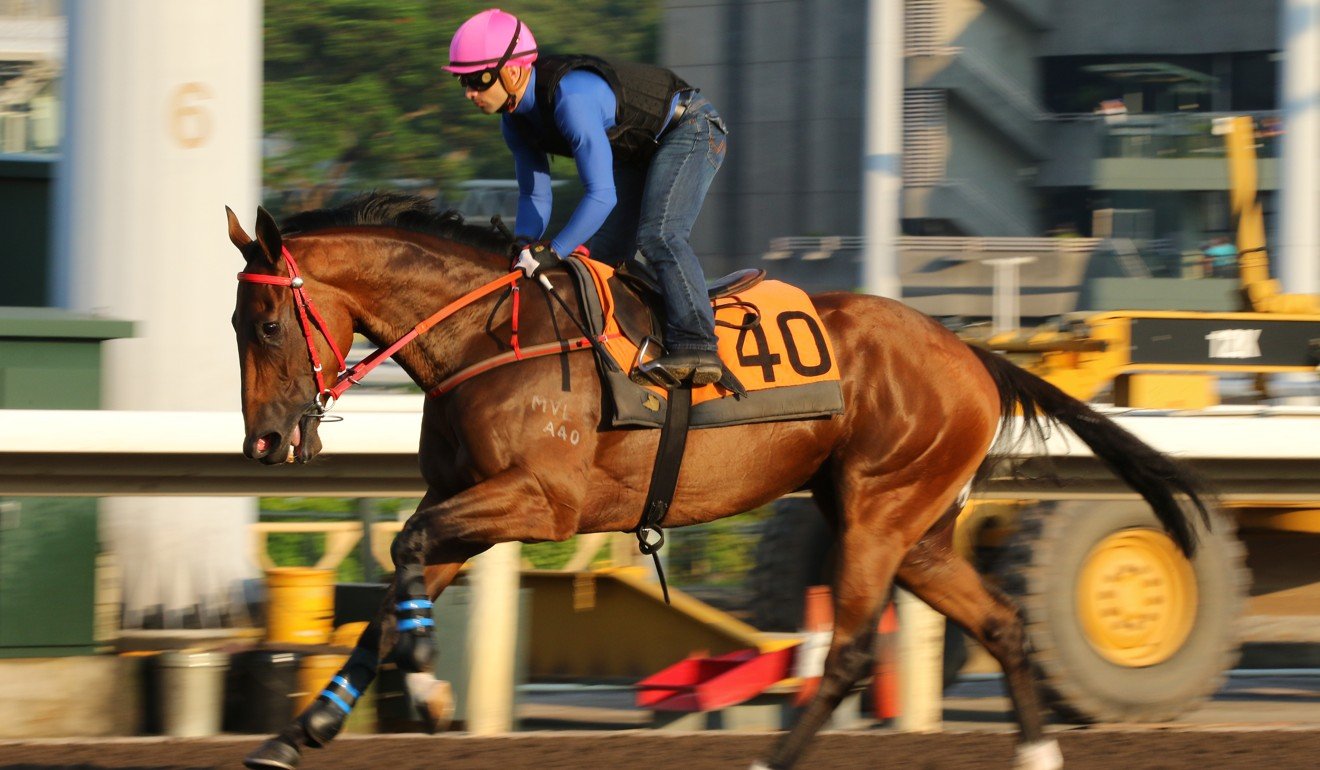 Rispoli said the other similarity the pair share heading into the sprints is a slight fitness concern.
"Both are in very good shape and worked very well, but it's early in the campaign and they have a very long season ahead of them," he said. "They should run well, but maybe they are just at 80 per cent of their peak right now. That could be good enough to win but I expect them both to improve."
Jade Theatre (San Francisco Handicap) had already showed rapid improvement late last term, Rispoli's booking to ride the then three-year-old coinciding with a form turnaround.
Umberto Rispoli's blonde ambition the result of a stunning turnaround
The gelding would eventually break through in mid-June with Rispoli aboard, a first trip to the Valley bringing about immediate success.
Rispoli rode Jade Theatre in a steady preseason trial and has been on for three gallops since and says the sprinter seems to have taken another step forward.
"He looks much better than last season," Rispoli said. "Let's see what happens on race day, his trial was OK but his trackwork I am very happy with. He may need that run. He ran very well in Class Three late last season – that was a good win against a pretty strong field. But the big thing is that he is much better in his mind now, more mature and more comfortable in his body."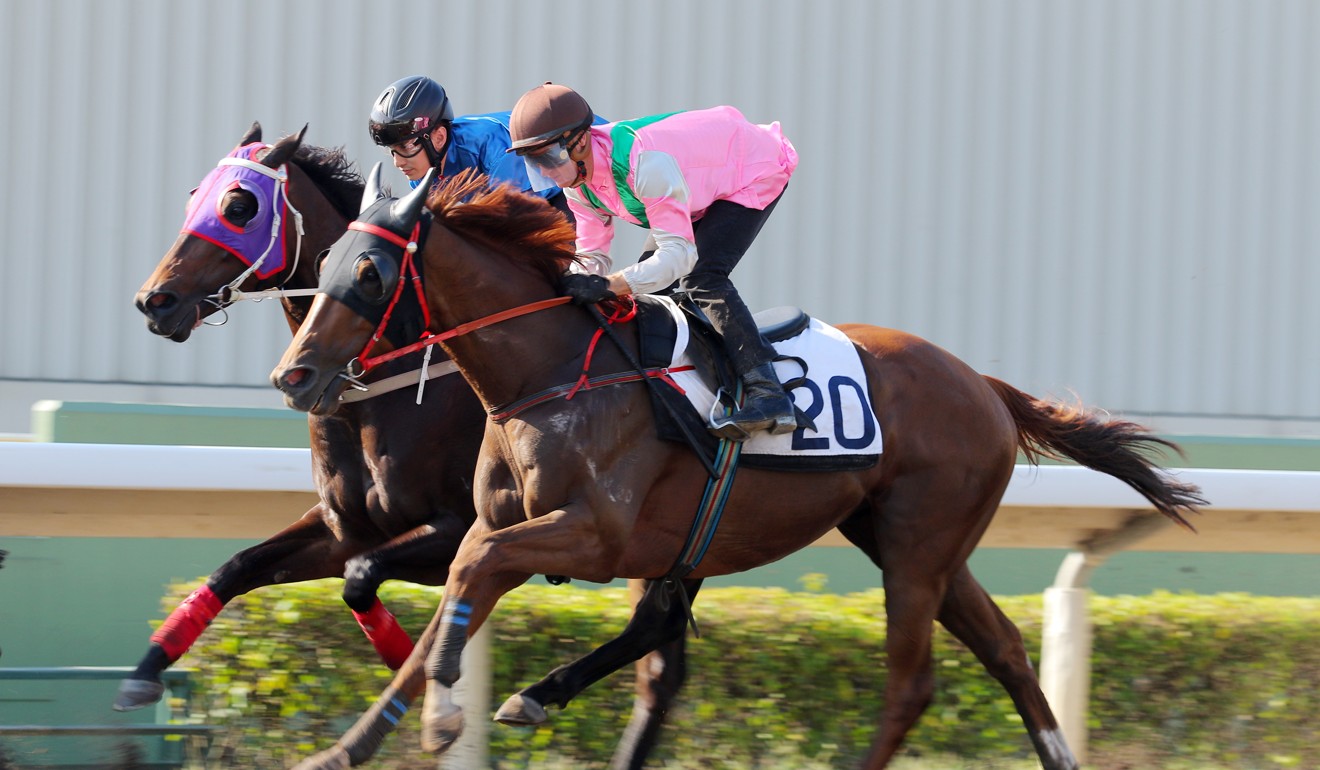 Jade Fortune (San Antonio Handicap), a well-exposed seven-year-old who also won late last term, seems more obviously being treated more cautiously by Rispoli.
Rispoli said the low draw probably won't be of much value for a horse whose best runs have been coming from behind.
"He can run a race still," he said.