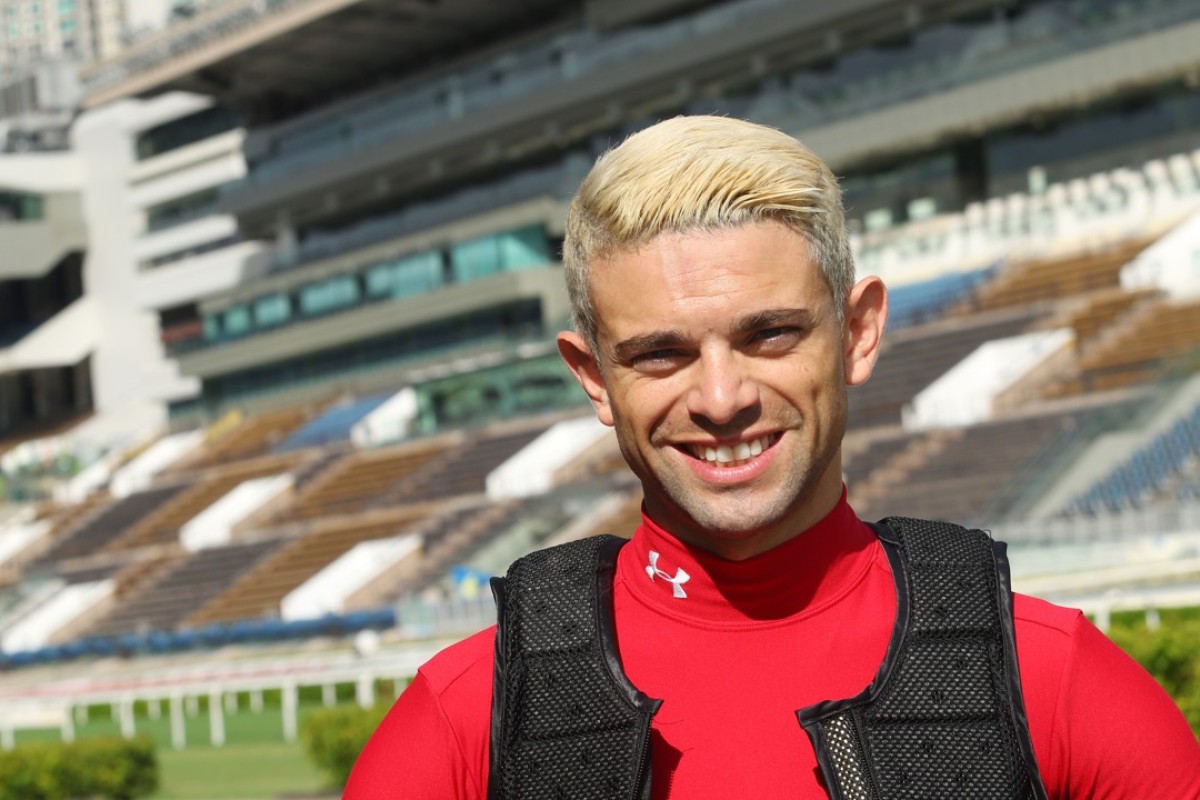 Umberto Rispoli was in the midst of a four-month long losing run compounded by injury when an optimistic and supportive friend bet he would reach 15 winners this season.
The Italian jockey was so sure he wouldn't, he made a statement he would soon regret – "if I ride 15 winners I'll die my hair blonde".
At the time the wager was made, Rispoli was stuck on a 78-ride cold streak and still struggling to regain full fitness after a shocking fall early in the season.
"So I didn't think I would have to worry about dying my hair, I mean, come on, this is Hong Kong racing," Rispoli said, his once neatly coiffured, jet black hair now a shock of bright blonde courtesy of his turnaround.
"When you are down you aren't riding horses with any chance and nobody wants to give you support. I was on the 100-1 chances. Even if I rode well I didn't think I could do it."
A pick-up ride on John Size's Right Call in March seemed to spark a change in fortunes and also helped build an association with the leading trainer.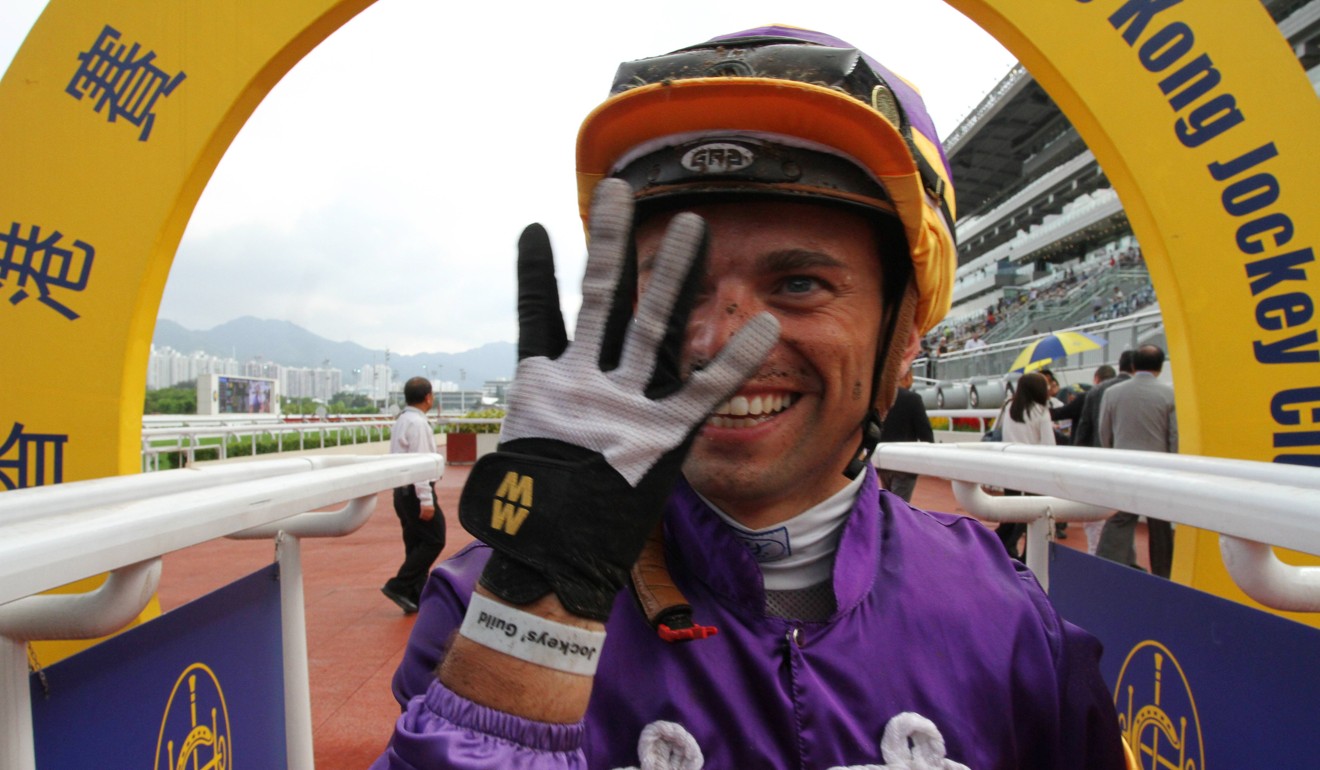 A four-timer on June 4 really kicked things along and Rispoli sits on a respectable 15 wins heading into a season finale at which he boasts a ride in nine races, including a number of live chances.
Rispoli has five rides for trainer Me Tsui Yu-sak, with his runners in the final two races, Travel Datuk and Mongolian King his best.
Uno, due, tre, quattro: Umberto Rispoli makes the most of his opportunities
"Both have good draws but I really think Mongolian King is my best chance of the day," Rispoli said of the four-year-old, who contests the Class Two Hong Kong Racehorse Owners Association Trophy (1,400m).
"His Class Three win was impressive and he ran a great race last start up in Class Two. To me, this race doesn't look anywhere near as strong. Baba Mama might be the one to beat but other than that it doesn't look that tough."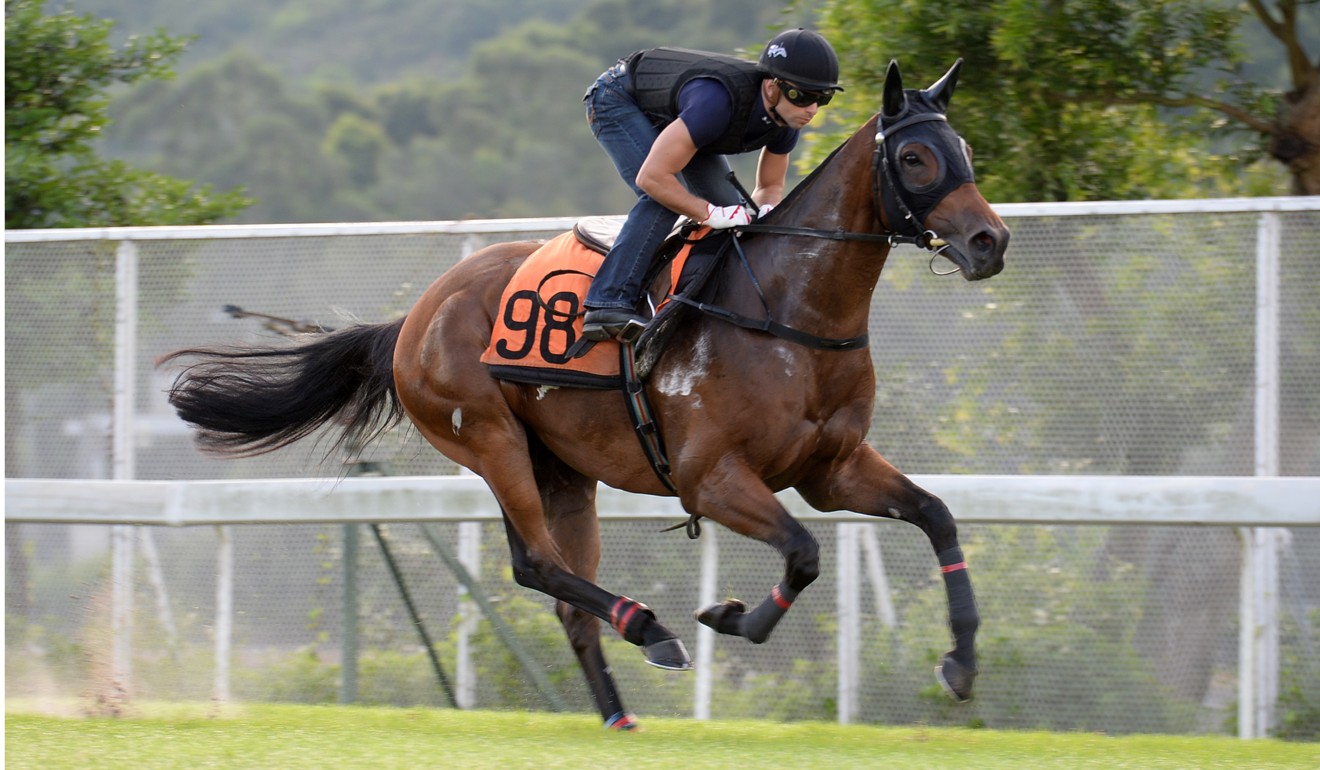 Po Ching Treasure is another Rispoli has built a strong association with this season, and is also a horse that mirrors his own comeback from a losing sequence.
The Caspar Fownes-trained six-year-old took 39 starts to break his maiden at Sha Tin and then went back-to-back with a Happy Valley win 10 days later – both wins with Rispoli up.
Down to the wire: The top five final day championship clashes
"Statistically you don't expect a horse that takes 39 races to win a race to then go and win three in a row," Rispoli said.
"But then again, most horses that are zero from 39 are retired. They must have seen something there with him. He is a horse that doesn't really try to 100 per cent of his ability; he waits for horses and a little bit cheeky. You always have to ask him for everything, push him and ride him hard."