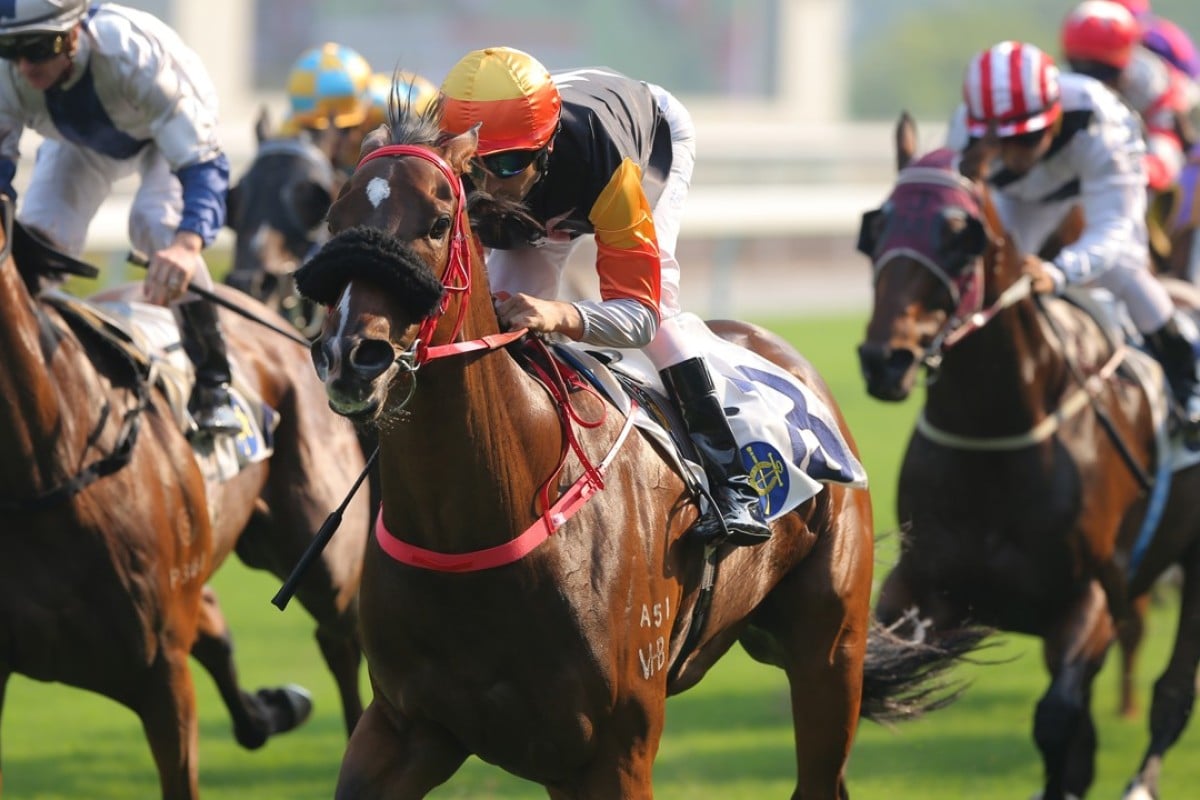 Champion trainer John Size broke the seal on the new season in style as a better version of Premiere returned from the summer break to win the Chinese Recreation Club Challenge Cup at Sha Tin on Saturday.
He often doesn't have a lot of starters in the early part of the season and Premiere (Joao Moreira) was only Size's 13th runner for the new term as he removed his name from the shrinking list of yards still to open the scoring for 2017-18. That group is now down to just Tony Cruz, Almond Lee and freshman Michael Freedman.
Premiere was crowned last season's champion griffin after three Happy Valley wins from his 12 starts as a three-year-old but he was facing a dual challenge he had not quite met before – winning at Sha Tin and winning in Class Two.
"You probably have some optimism that the champion griffin at three will come back as a better horse as a four-year-old but you do still need to see it in reality," Size said.
"He looks like he has come back a bit stronger. I'm still not sure that he'll be strong enough to run 1,200m but he does look like he will run a faster 1,000m this time around."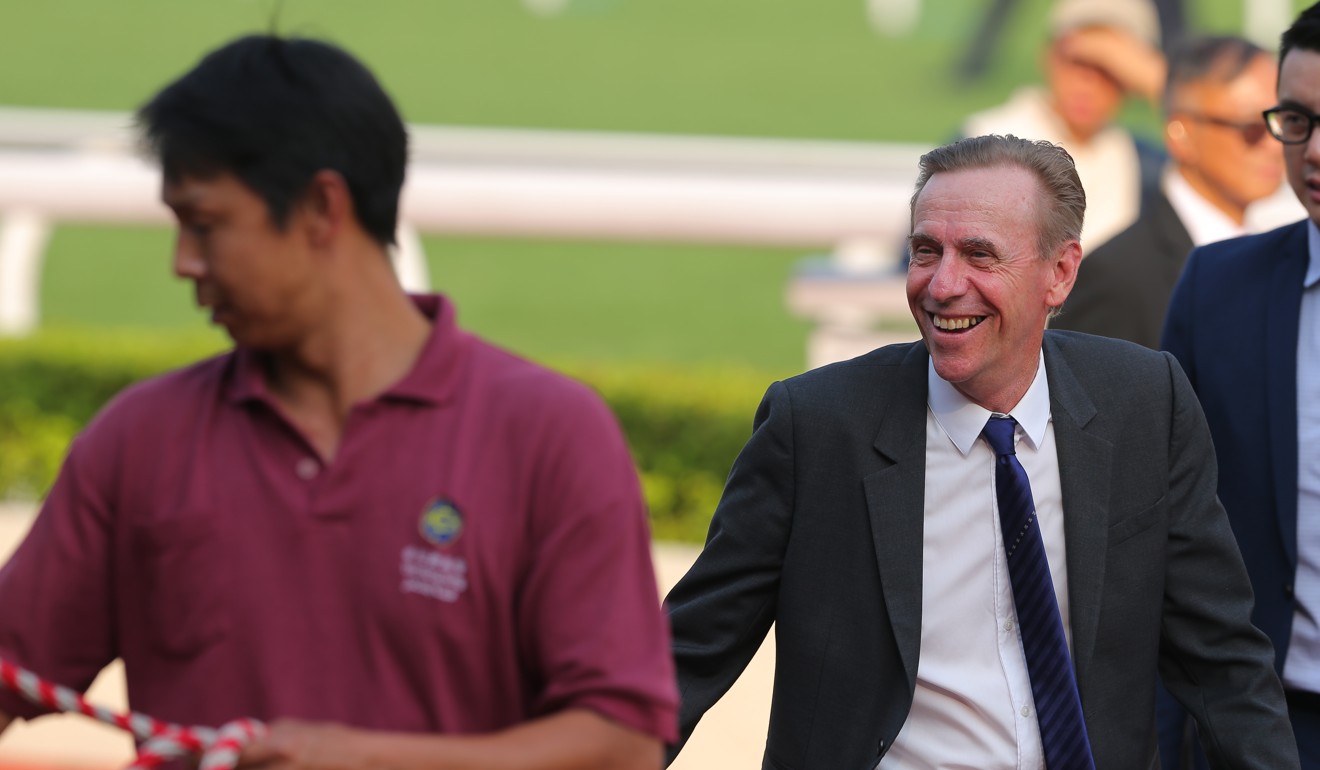 Moreira said that Premiere had put in a bad step at the start but was still able to get up and running and share the lead with Adventurer.
"He got unbalanced at the jump but once he got balanced again, he was running and on the bridle, not doing too much but just his natural pace," Moreira said. "When I put him under pressure, I think John is right, he felt physically stronger."
Size said that turning Premiere's Sha Tin form around – which was five starts for two placings before this victory – was a good step for the gelding although he admitted that life was not going to be any easier from now on for him.
"I probably liked seeing him win at this track because he had been an easy beat here in the past and that too suggests he is stronger," Size said.
It's déjà vu for John Moore's enigmatic galloper Green Card
"He's going to be well entrenched in Class Two now after this, and Class Two isn't easy. But he's won one, maybe he can get away with another one."
Size also said he was happy with budding star Nothingilikemore's progress as he too turns from three to four, but had yet to map out a date for his return to racing.