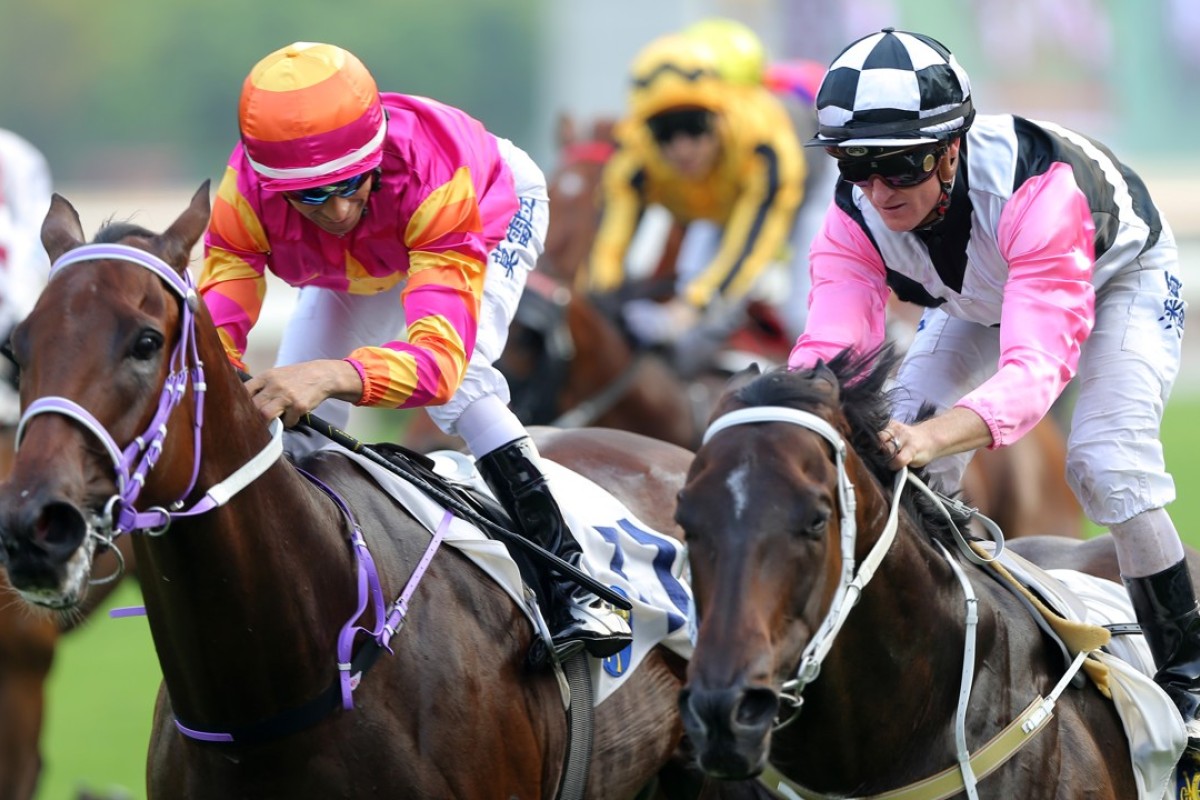 A five-timer got Joao Moreira back to being the winning machine that punters love at Sha Tin on Saturday, leaving the Magic Man tantalisingly close to 600 wins in his Hong Kong career.
Moreira had a rare blank at Happy Valley midweek but went to Sha Tin with more confidence and that proved fully justified after Diamond Friends, Gran Master, Diamond Mysterious and Premiere proved the appetisers for a thrilling last-stride victory on the hottest favourite of the day, Top Beautiful, which was win 599.
A hollow debut victory in Class Four by Top Beautiful had most thinking the Chris So Wai-yin-trained gelding would make short work of an average Class Three but the four-year-old was never actually the winner until right on the line.
It was a hot afternoon but So was mopping his brow for a different reason, looking emotionally drained but relieved when the number went up.
"I was worried before the race – barrier three never wins on the C+3 course down the straight," he said.
Yet the unconvincing effort still had Moreira singing Top Beautiful's praises as one of the best horses in So's yard, perhaps one of the best he has trained.
"As soon as I got off the horse today I said to Chris that he'll be thinking about stepping this horse up in distance very soon and I would say don't hesitate," Moreira said.
Small fields widen gap between haves and have nots in jockey ranks
"I was not worried about him going up to Class Three because we have a big opinion of him. But it was only his second race, he was meeting some much more experienced horses and specialists over the straight 1,000m.
"I think I rode one of Chris' best horses today and although he isn't there yet, in the future this could be one of the highest-rated horses he has trained."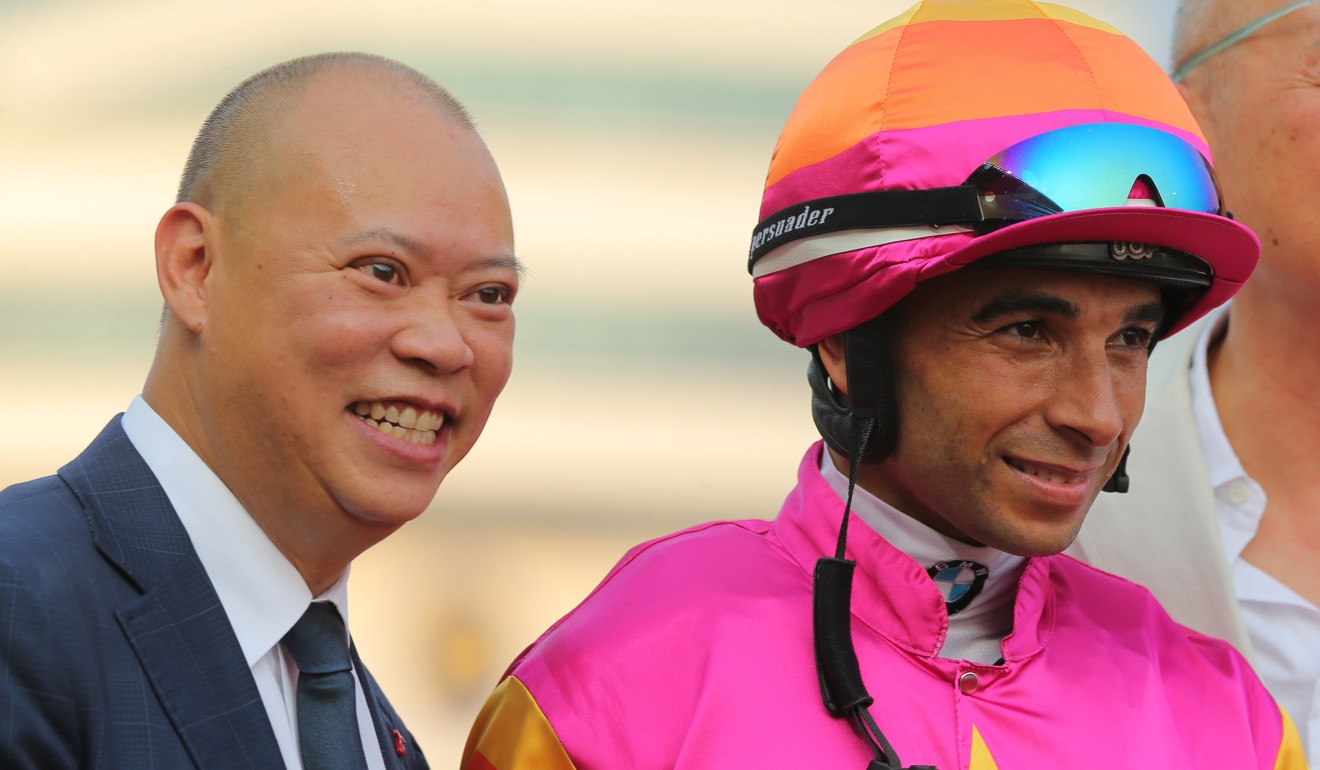 Moreira said the path to victory may have been the learning curve from riding Fairy Twins down the straight recently for So from an inside gate.
"We left it open whether I would try to get across to the rail or not if Fairy Twins pinged out of the gates," Moreira explained.
"When he did ping, I crossed over and it turned out to be the wrong move. So today I asked Chris what he would like me to do with Top Beautiful in the same scenario and he just asked me to avoid that.
Francis Lui's Lucky Bubbles cooling heels as less heralded stablemates strike at Sha Tin
"He said to ride Top Beautiful according to his own speed, even if it meant being out in the middle of the track, so that's what I did. Anyway, the straight course at the moment doesn't seem as bad for horses which are not on the outside, they can still win."
Moreira's dirt win on Gran Master continued his extraordinary link with trainer Peter Ho Leung, a lethal combination which has produced 17 wins from Moreira's 39 rides for the stable, but it took some remedial work for the Brazilian to retain the mount after being beaten on the gelding twice as favourite last season.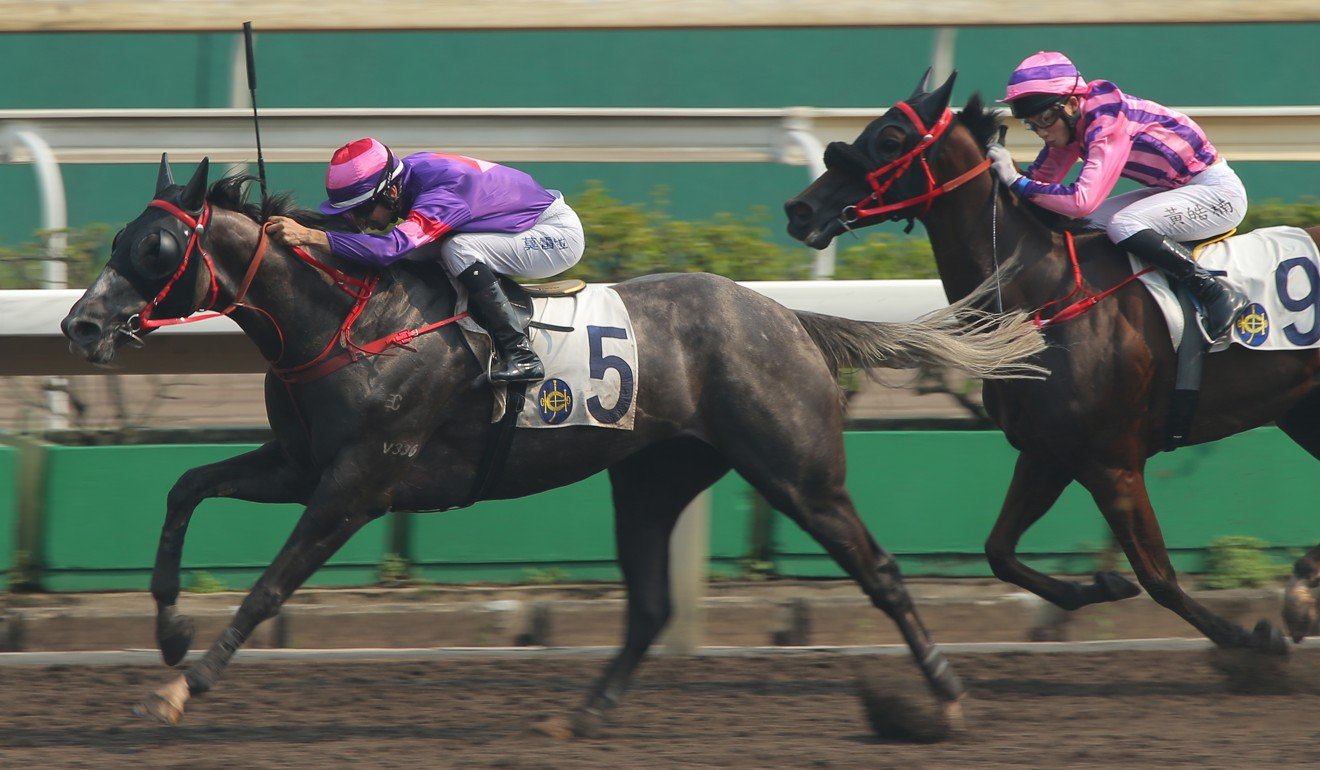 "Joao was one of the first jockeys to ring me in the off-season and he asked to stay on this horse," Ho said. "He really wanted another chance and we talked about some things we could do differently. The horse was on and off the bridle in his races and didn't know what to do with his action but it looks like we are getting somewhere with him."
Moreira said he had recently suggested a gear change for Gran Master to make him easier to control and the grey's manners were much better after it.
Improved Premiere breaks the seal for John Size
"I got off the horse a couple of weeks ago and said to Peter, please put on some gear to try to teach him, and the gear I asked for was a martingale," Moreira said.
"I thought he would put it on in his work but he put it on in the race and you couldn't say it didn't work because he won. He was much easier to control today when he didn't have his head up in the air and I think there are more wins in him."