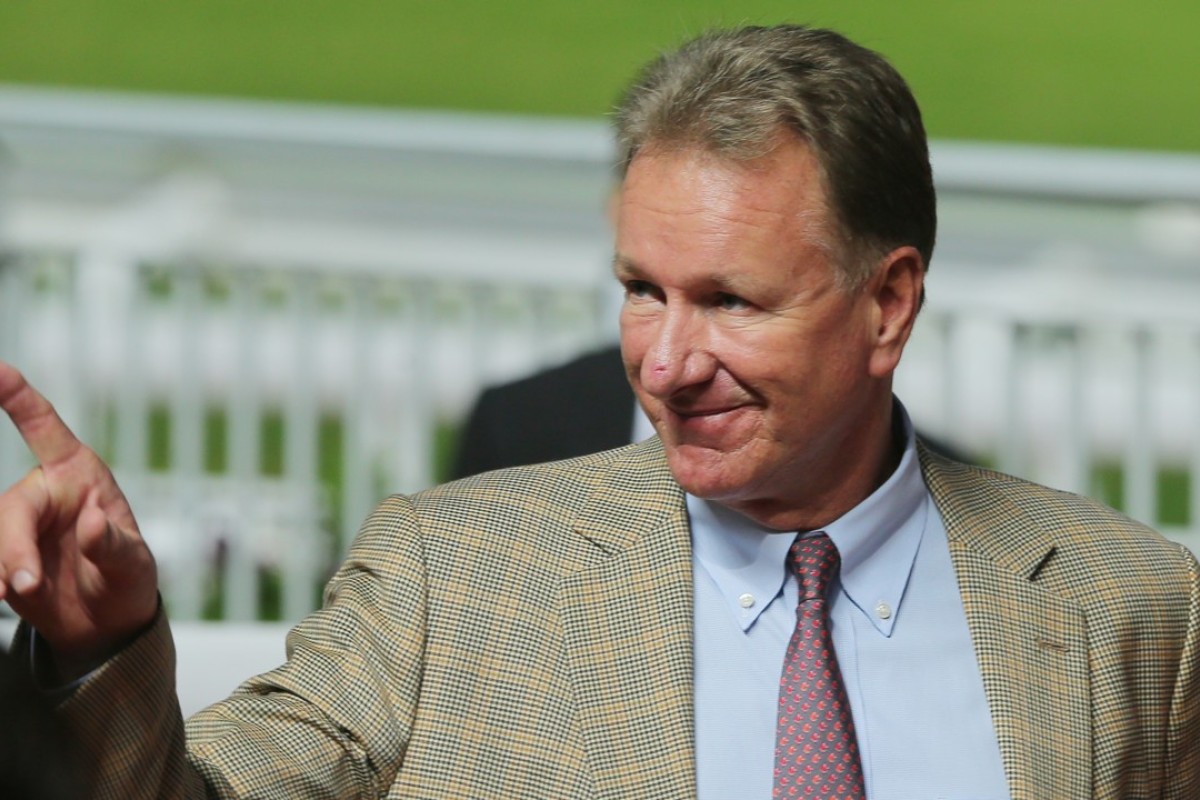 Tony Millard shocked the pigeonholers with the first leg of his winning double on Saturday but the trainer admitted he wasn't at all surprised when Golden Sun successfully switched back to the turf.
If punters had even considered the possibility that hot favourite Bravo Watchman would be beaten – and not many did – then they were not looking towards Golden Sun (Derek Leung Ka-chun) as the one to do it at 57-1 in his first appearance since July and his first turf start since October 2016.
The gelding had earned stakemoney only once in his first eight starts when he raced on turf and Millard had kept him to a diet of dirt racing since he had won on that surface a year ago.
"When he came from England, he had won one out of two on the polytrack but two out of two on turf," Millard pointed out. "So it was not that I didn't think he liked the turf. It's just that he won his race on the dirt and so we kept him there because he was performing on it."
But Golden Sun also developed a nasty habit of being slow out of the starting gates, which prompted the switch back to turf.
"On the dirt, if you miss the jump, you're never able to get into the race and it's hard to win like that," Millard explained. "We have done a lot of work to try to get him to jump better and today he jumped great, was always in contention and Derek rode a perfect race.
"I love to support the local jockeys and give them a chance and I think, this season, that has been the difference in Derek's riding – he's getting chances and taking them and as a result he is so full of confidence."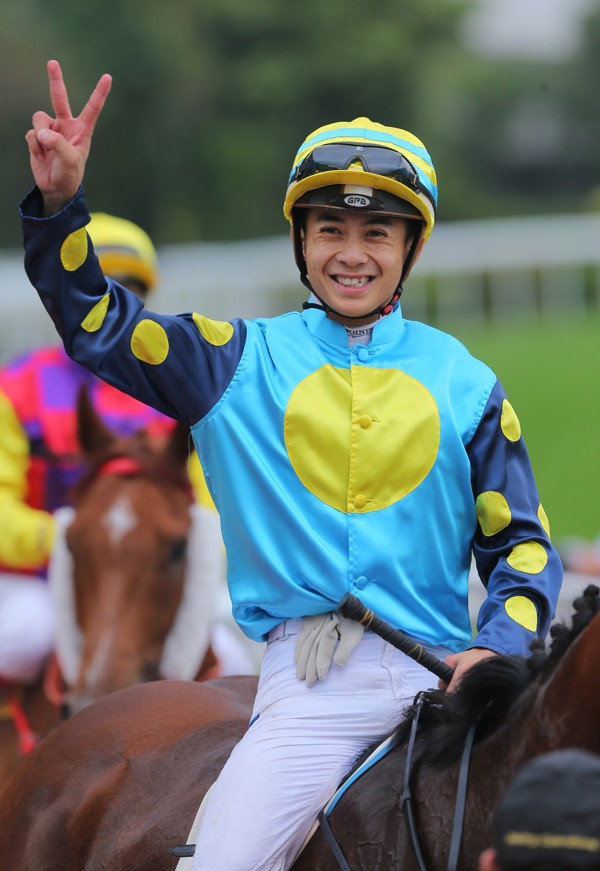 Leung had also opened the card with a Class Five win for Benno Yung Tin-pang on Gainfuljet and sits in the top half-dozen on the jockeys' premiership.
Millard wound up the day with a much more popular victory when World Record (Nash Rawiller) made up for an unlucky defeat first-up this season to collect his fourth win over the Sha Tin 1,400m course.
"Things went right for him today and he won quite well. Nash thinks he might even get 1,600m now," Millard said. "He was quite a weak horse when he came to us and with the time and working on him he is much stronger now as a five-year-old."