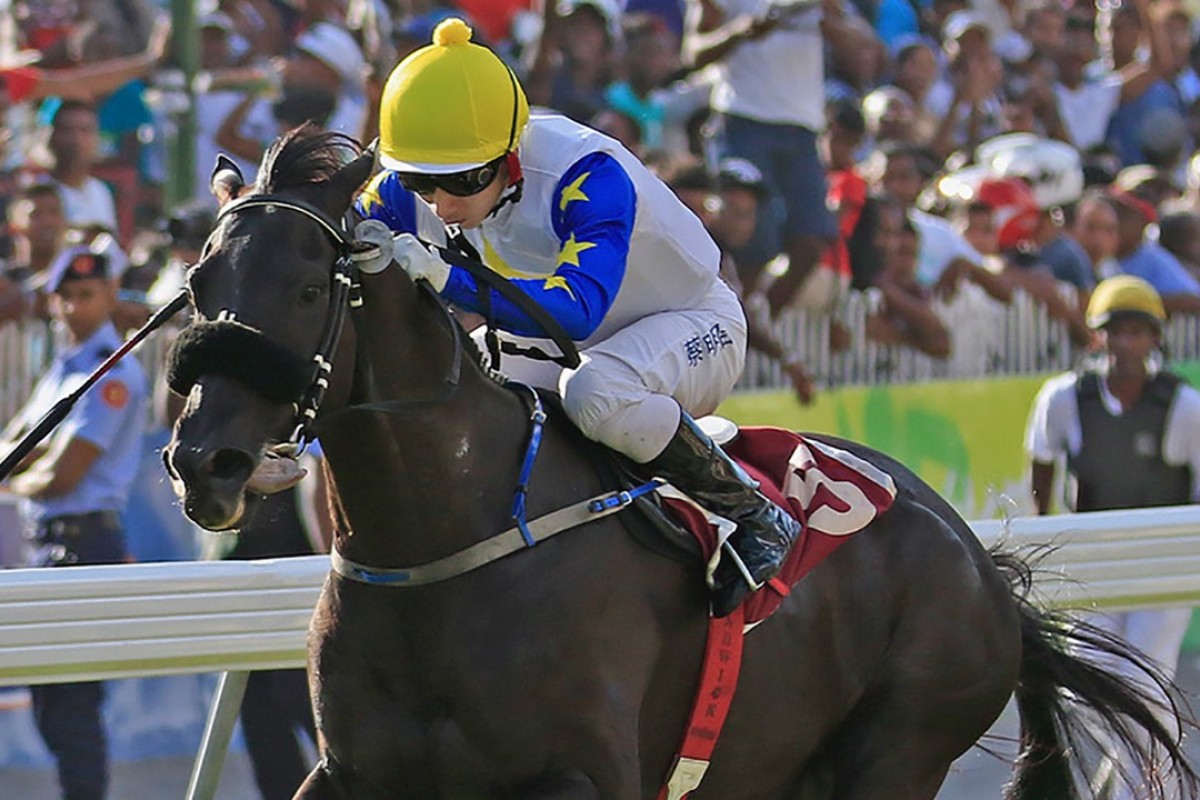 A mentally refreshed Matthew Chadwick has returned from a successful weekend sortie to Mauritius primed for his ride in the Hong Kong Sprint aboard 2015 winner Peniaphobia.
Chadwick skipped last Sunday's meeting at Sha Tin to compete in the two-day International Weekend in Mauritius and capped a 10-race stint with a winner on 10-1 outsider Imperial Dancer at his last ride.
"I work hard every day of the week at Sha Tin trackwork so it freshened me up," Chadwick said. "To get a winner in my last race left me on a real high.
"It was a whirlwind to go there and back and the whole thing was a rush. There are no Olympics in racing, so to be selected and represent Hong Kong was a memory I will cherish."
Chadwick said a trip to Champ de Mars Racecourse should be on every racing fan's bucket list.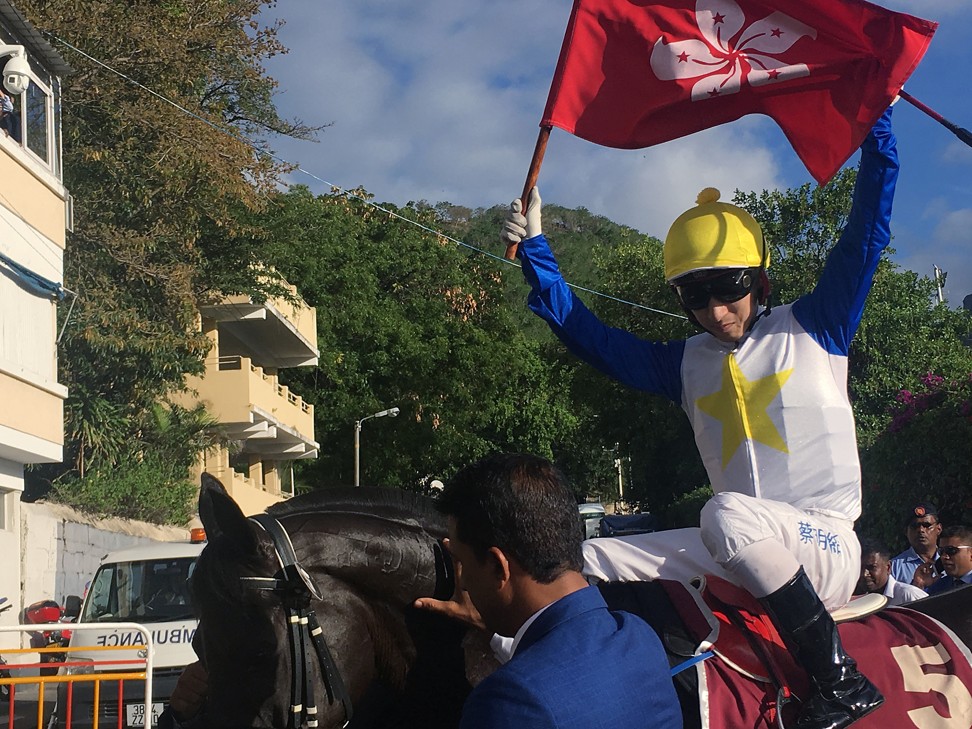 "The atmosphere is unbelievable, it's loud, like a rock concert, and your ears are ringing from the noise," he said. "Any racing enthusiast should experience it and any young rider should experience it if they can as well.
"The crowd are really into it, they don't old anything back with their opinions. The riders get treated like royalty, but the fans are hanging over the fence and telling you how to ride, asking for tips – I was trying to tell them I don't know the horses myself.
"The crowd were something special. They are rowdy and they are so close, it isn't a high fence and the track is so narrow they could probably reach out and grab you off the horse."
Riding in front of 80,000-plus fans on Sunday at Sha Tin has a certain atmosphere as well, one Chadwick knows well having won back-to-back Hong Kong Cups on California Memory in 2011 and 2012.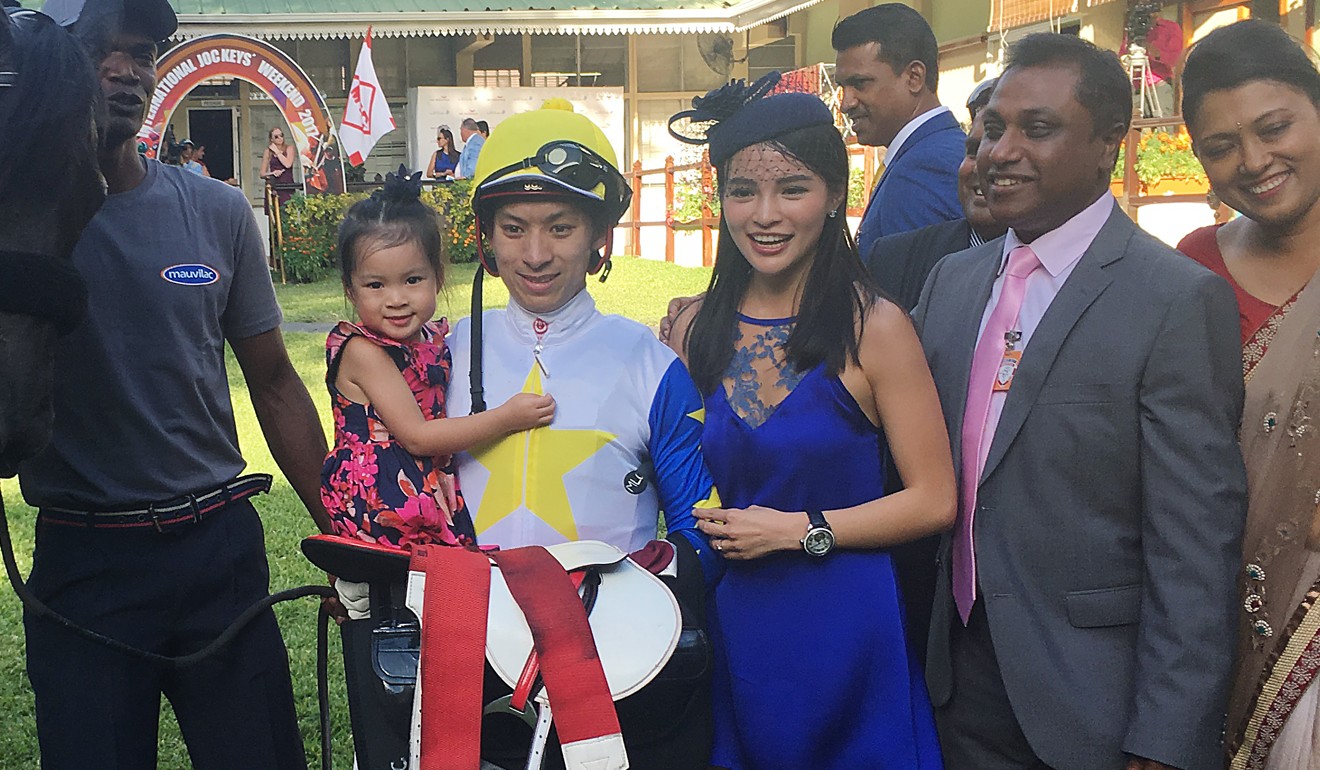 Peniaphobia has only won twice in 16 starts in the two years since his Sprint triumph and although his form has become inconsistent, Chadwick is hoping the six-year-old, like a veteran prizefighter, has one last knockout punch left in him.
Chadwick suggested a key to measuring Peniaphobia's readiness for Sunday's race would be the gelding's body weight.
Quarantine breach puts star Japanese stayer Kiseki under a cloud for Hong Kong International Races
"He came back for his first run 40 pounds over his winning weight from the 2015 Sprint," Chadwick said. "It has come down to 1,173 pounds second-up and then 1,165 pounds last start, but if he can shed another 10 pounds for this it will have him right in the range where he needs to be to run a good race.
"Regardless, he obviously needs to improve. Last start I thought was better than it looked because he jumped slower than I expected him to and I had to use him more than I wanted. The main thing is that he showed he still has the heart there."