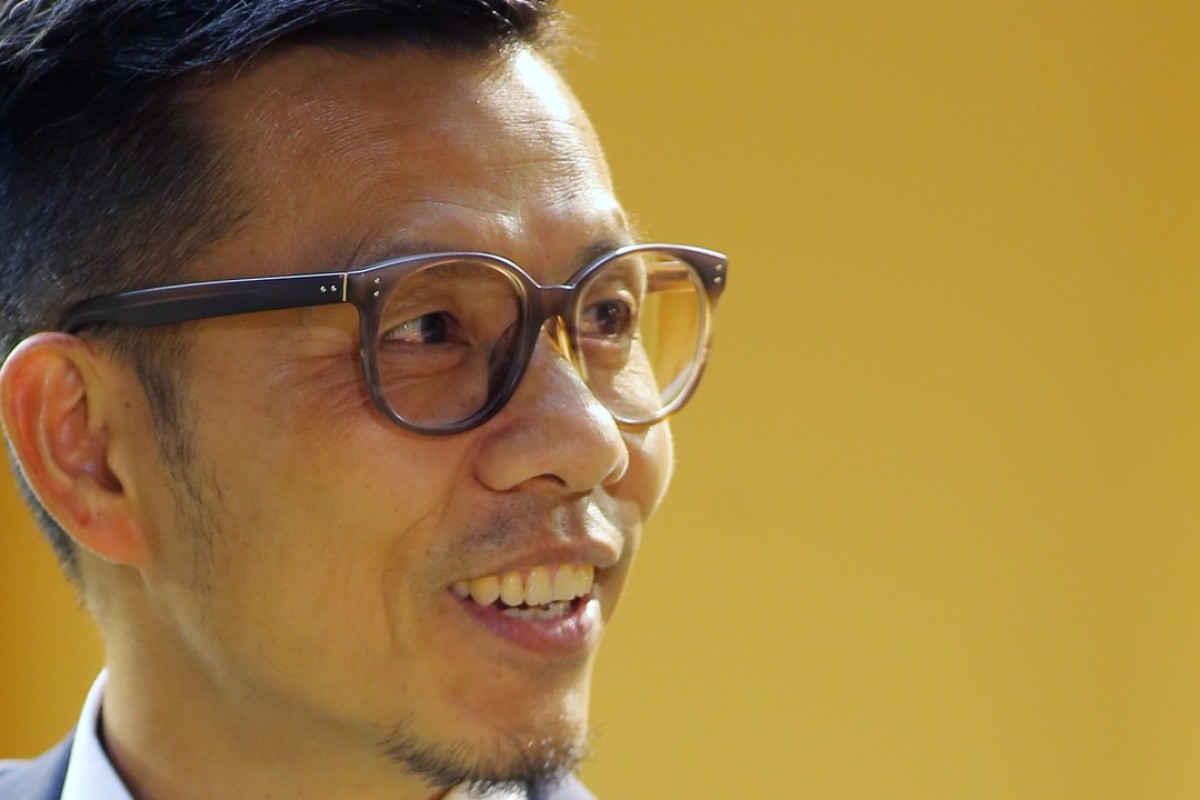 Hong Kong kids get their English names in a variety of ways – sometimes it's a tribute to a favourite football player, or a nickname granted by family or friends, or just something fanciful.
When the kid with racing in his blood arrived at the Hong Kong Jockey Club Apprentice School at Beas River, he didn't have an English name. At the start of his first English class the teacher demanded one.
"There wasn't enough time to think about it, she just asked 'What do you want your English name to be? Tell me now'. I just picked the first name I thought of – Danny."
SoFrankie Lor Fu-chuen started his 14-year riding career as "Danny Lor".
But how did Danny become Frankie?
Enter legendary trainer Ivan Allan.
"I would be riding past and Ivan Allan would say 'Hey Frankie,' I would say 'Ah, I'm not Frankie.' I think he was confused because of the initials of my Chinese name, F.C.
"Then the next time I rode past again, 'Hey Frankie' – same thing again, 'I'm not Frankie. I'm Danny.'
"The next time he called me Frankie I just thought, 'OK, looks like it's not going to change' and from then I was Frankie. But hey, maybe that is a lucky name for me."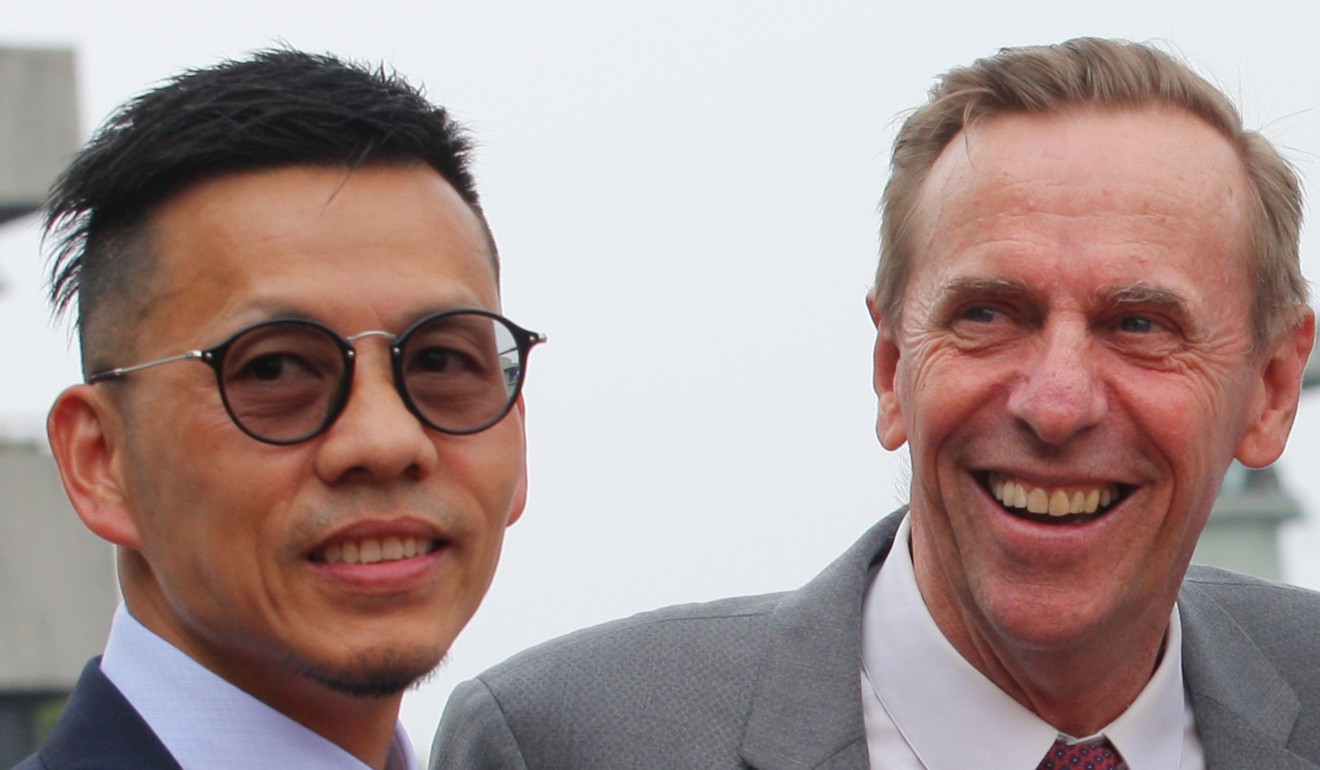 Lor has a way of ending each sentence with a chuckle that gives the impression he can't believe just how lucky he is.
It's easy to be smiling when your stable is the hottest in Hong Kong racing, with the highest strike rate and a four-win championship lead with more than one quarter of the season gone.
New trainer Frankie Lor tastes success with his first runner Yourthewonforme at Sha Tin
Lor's rapid rise through the ranks has had a certain synchronicity about it – winning with stable transfers that have sneaked under the handicapper's guard – but it clearly has little to do with luck.
The 51-year-old "rookie" is an overnight sensation 21 years in the making, persisting after being knocked back on two previous licence applications and having served long tenures as assistant to two of Hong Kong's greatest trainers, John Size and John Moore.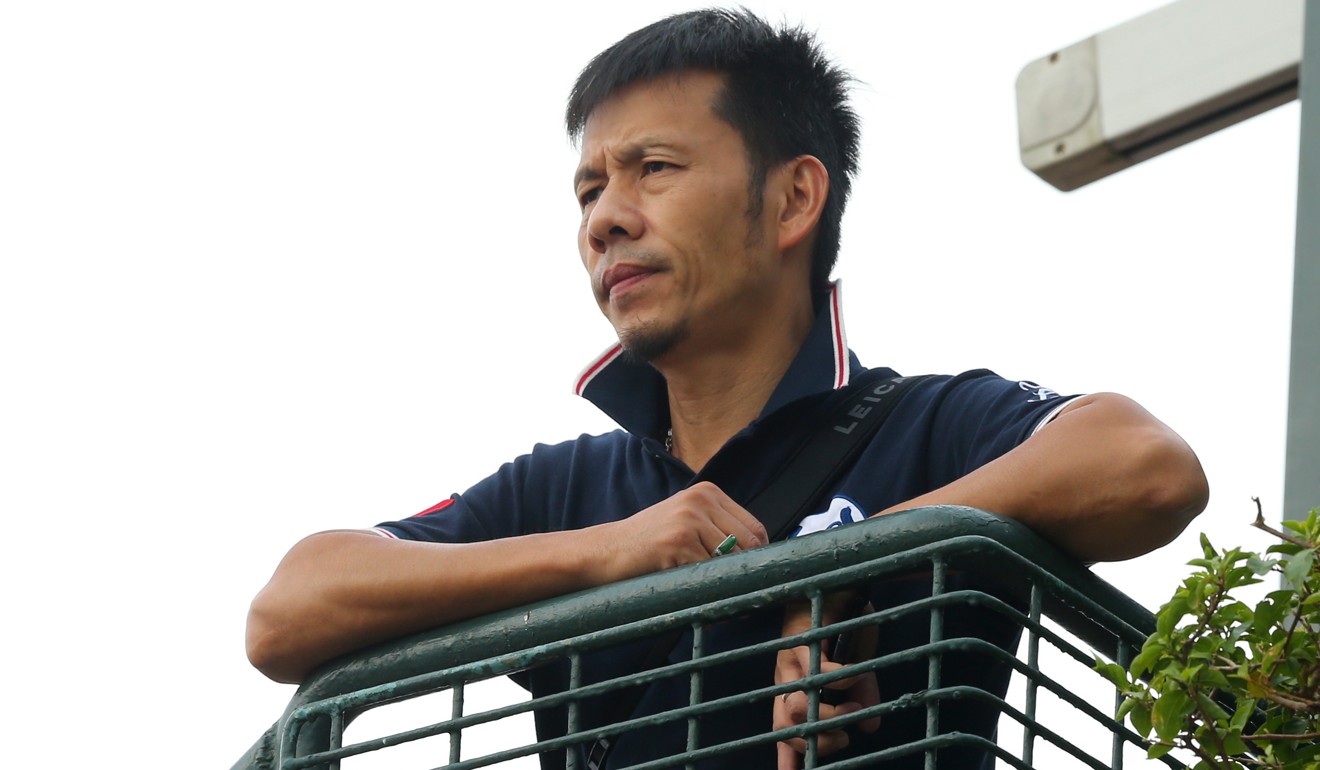 Working under Size and Moore is about as good as you can get, both master trainers, but as Lor puts it "totally different" in style.
"Mr Moore likes to buy the Group racehorses, Mr Size likes to buy in Class Four," Lor said, adding, perhaps more pointedly: "Mr Size is trying to win more races, Mr Moore is trying to win more money."
So which of his mentors is Lor trying to emulate?
"I'm like Mr Size. I like this approach – his horses are very consistent."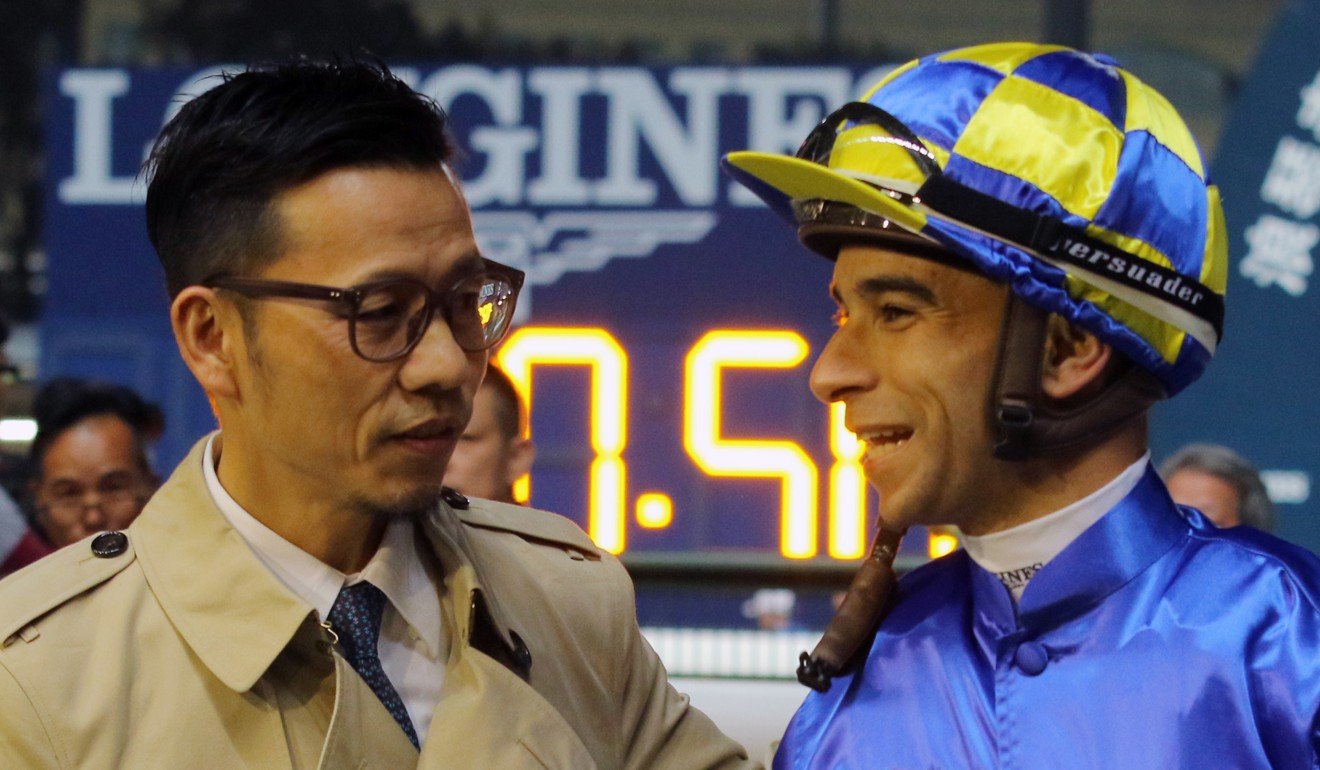 The answer isn't surprising, not just because of a similar training style that is already emerging, but because of how close Lor and Size have become.
Just how close was revealed at last season's Champions Awards when the usually reserved and circumspect Size received the trophy for his ninth championship.
Master's apprentice ascends, finally, as incoming new trainer Frankie Lor counts blessings
At the mention of Lor, who had recently been granted his licence, Size was forced to pause during his speech as he showed some unexpected emotion in front of a big crowd.
"I would like to make special mention to my assistant trainer Frankie Lor, who this season claims his trainer's licence," he said, before clearing his throat. "He has been very good to me in the past four years and I hope he has a successful career."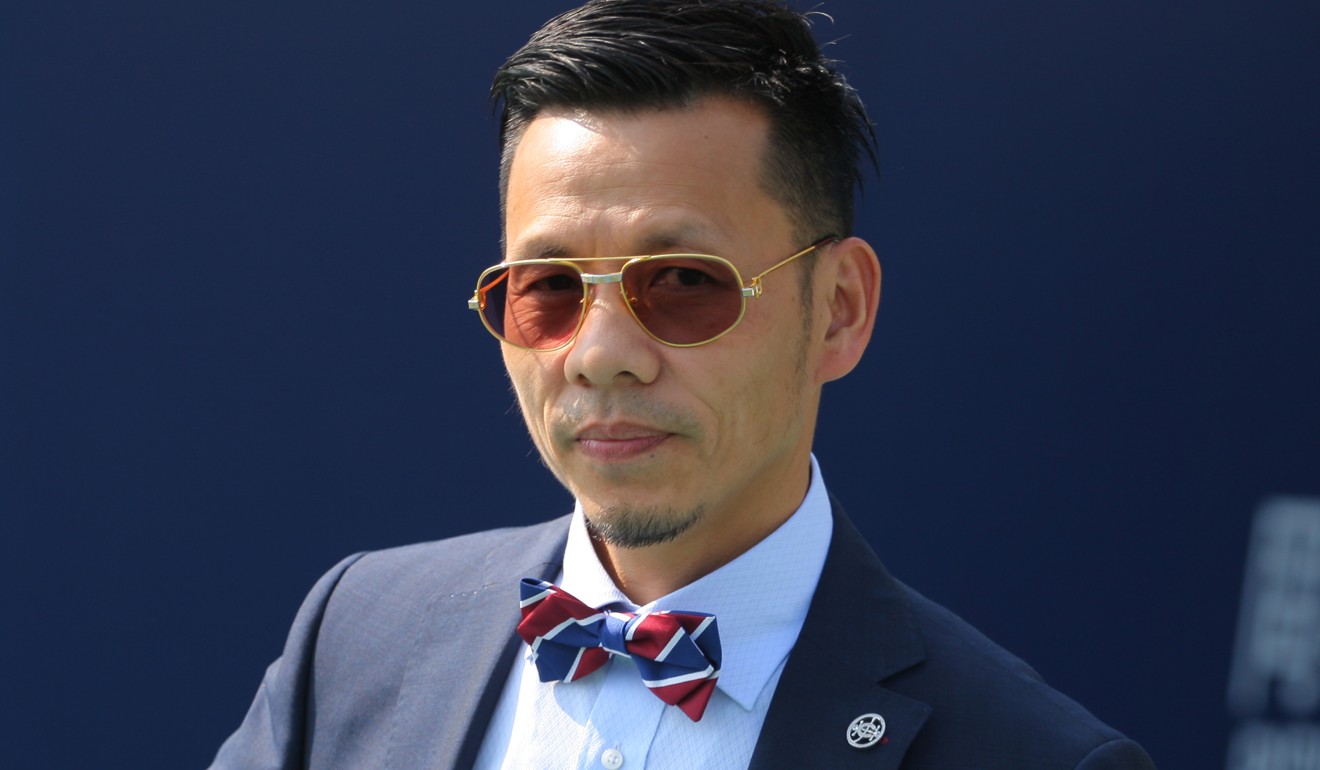 Size is a master of developing equine talent but has clearly taken pride in Lor's education as well.
"As you get older, and as much as I don't want to admit to being older, you get some pleasure out of educating people, and I think most older people would agree with that," Size said last season.
Lor said: "He was less like a boss and more like a friend. Anything I want to ask him, I can."
For a new trainer to be able to call Size must be akin to a having a direct line to God. That is all well and good now – with Size four wins behind Lor and closing as they head into international day.
But what if Size and Lor, the master and apprentice, are neck and neck for a trainers' championship in July – will Lor still pick up the phone and ask for some friendly advice?
"Even still, no problem," Lor said, before another trademark chuckle. "Let's hope we are still doing well."