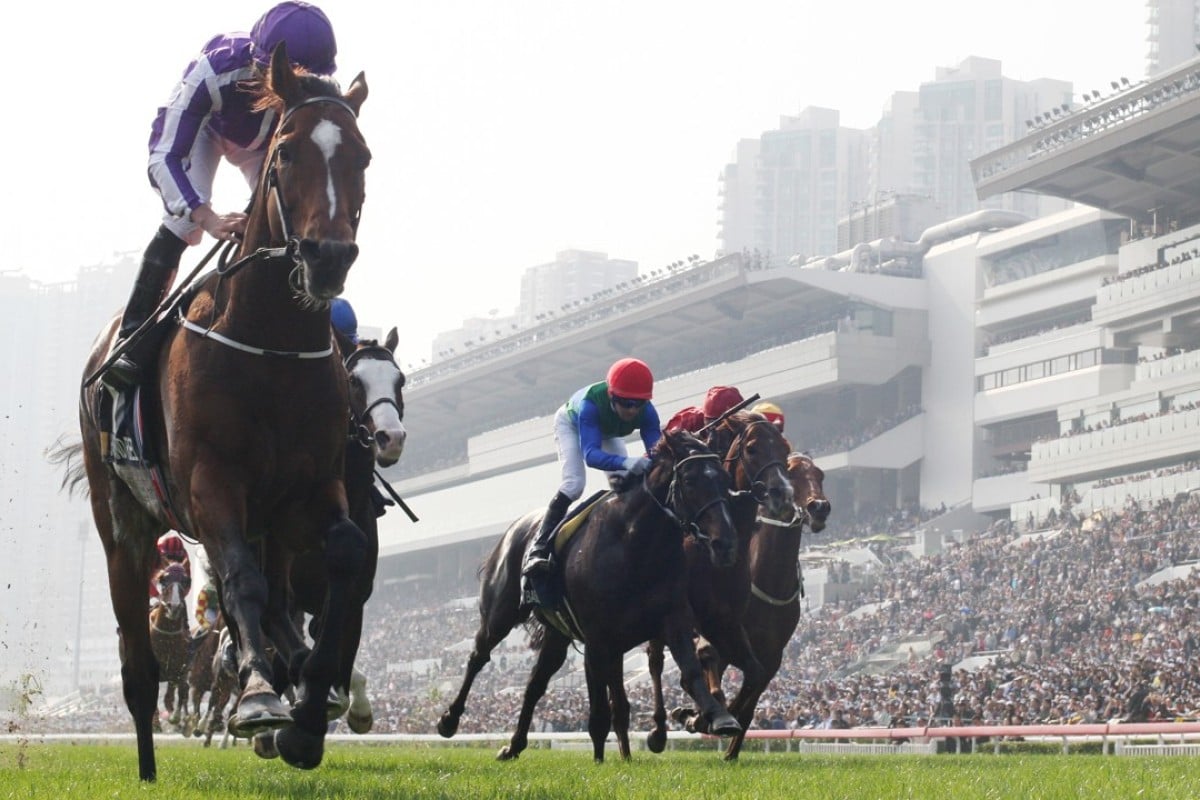 There are champions and there are great travellers but rarely has a horse combined such class and toughness with the ability to consistently bring his best form abroad than the ultimate globetrotter, Highland Reel.
When Breeders' Cup winner Talismanic ranged up beside Highland Reel in the final stages of Sunday's Group One Longines Hong Kong Vase, after Japanese stayer Tosen Basil had already taken his turn in trying to get past Aidan O'Brien's iron horse, it seemed for a few strides like the younger challenger had the better of the ageing veteran.
But Highland Reel, with 100m left of a 27-start career that has taken him to seven countries on four different continents, showed the trademark toughness that had already captured six Group One wins and produced one last kick to collect his second Vase.
Highland Reel isn't the only star in the Coolmore camp's galaxy of talent but has clearly worked his way into the heart of head trainer O'Brien, for whom one word kept coming up when it came time to pay tribute to his departing stayer – "irreplaceable".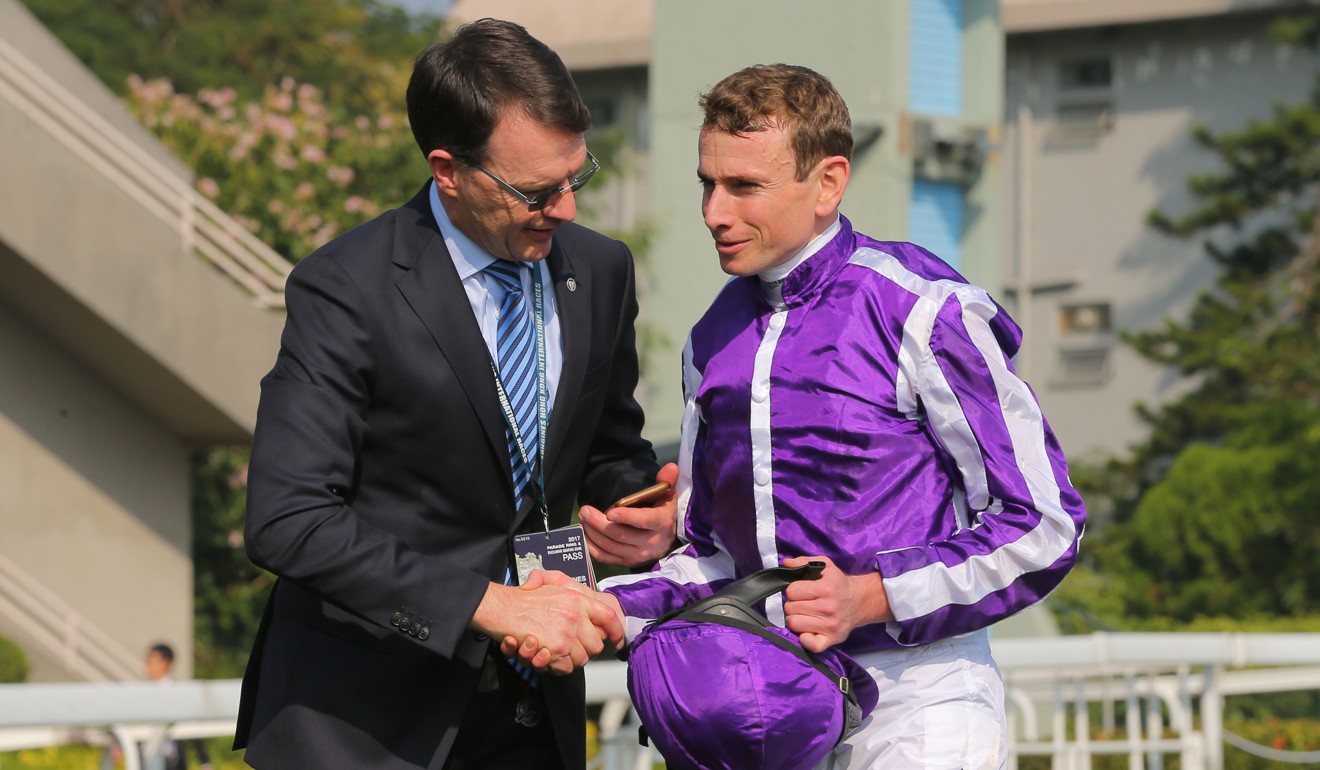 That is some statement from a man who extended his already record Group One tally for the year to 28 but after Highland Reel took his spectacular career bow O'Brien was rapturous in his praise.
"He's a very special horse – he's irreplaceable, really," O'Brien said. "It's very rare that you get a horse that can travel like him. He's been doing it since he was a two-year-old – he won the Champagne (Stakes) at Goodwood as a two-year-old and he's travelled the world in the meantime, so an incredible horse, really.
Highland Reel can go out on a high in the Longines Hong Kong Vase
"He's irreplaceable for us at home but we were lucky to hold onto him as a five-year-old, we were lucky to get another year out of him."
A perfectly judged Ryan Moore ride helped Highland Reel become the third horse to win the Vase twice and the first horse to do it in non-consecutive years.
"It's been a massive effort from everyone to keep bringing him back for the last three years," Moore said. "He's been all around the world and it's a fitting way for him to finish. He's been a brilliant racehorse. He's a high-class horse with a great attitude, very durable, he's raced all around the world, I think the thing that marks him out is his consistency – he usually always runs his best race. He's been a pleasure to ride and hopefully he'll pass that on in the future."
Unflappable Highland Reel primed to cement legacy in one final tilt at Hong Kong Vase
Coolmore's travelling representative Pat Keating knows Highland Reel better than most, having spent countless hours on cargo planes with the five-year-old including the 11-hour flight to Hong Kong four times.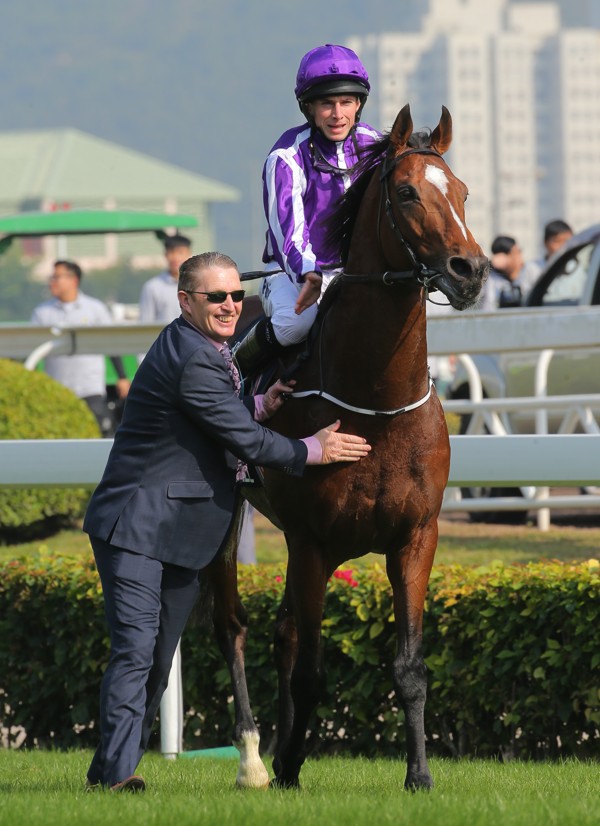 "He loves to travel and is just a genuine horse," Keating said. "There's a lot of good horses that travel these days, but what makes him different to most is that toughness, he is just like his dad [Galileo]."
Highland Reel left no excuses for his beaten rivals, with Talismanic's jockey Maxime Guyon saying he had waited as long as he could to challenge the winner but "I couldn't get by him".
'Once he gets into a fight, he almost always prevails': What the jockeys said in the Hong Kong Vase
From a local perspective, Gold Mount gave hope that he could be a big race contender when he flashed home for fifth after suffering interference on the home turn.
Smart Call's jockey Jim Crowley was charged with careless riding for the incident and suspended for 10 days, the equivalent of three Hong Kong race days.