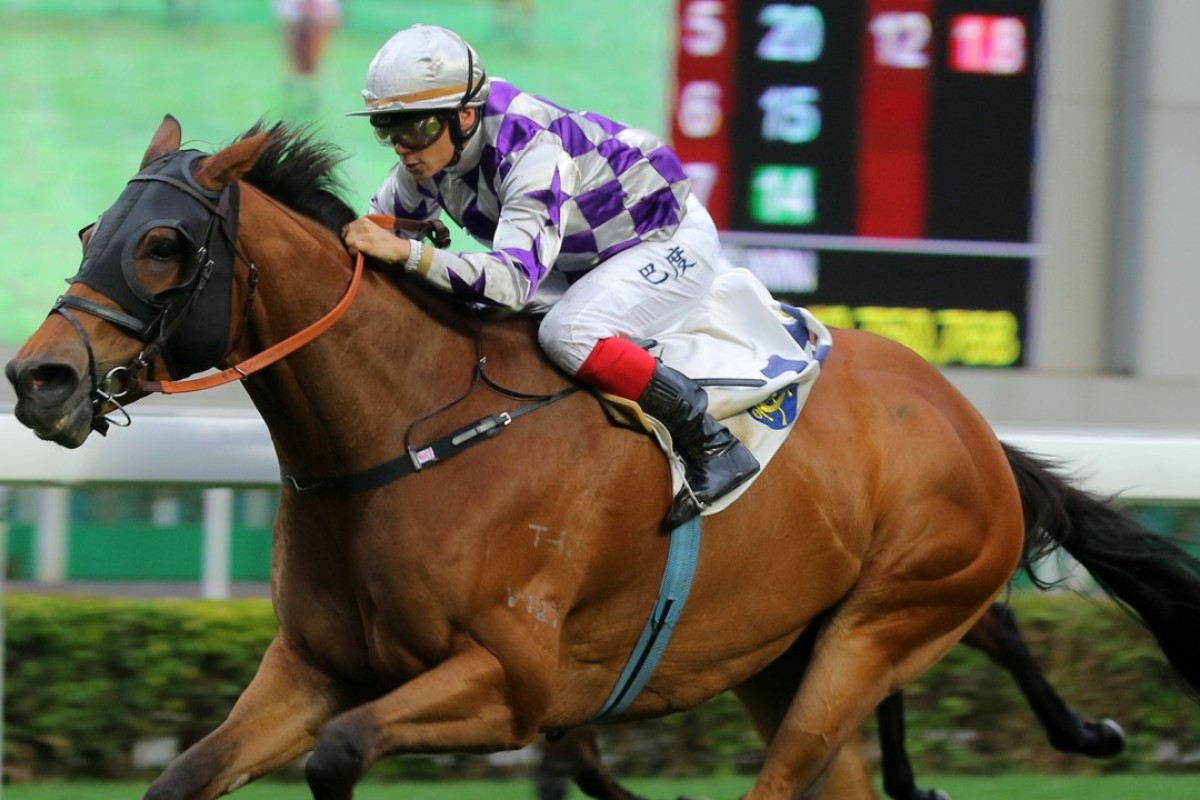 French jockey Alexis Badel continued his astonishing record of landing long-shot winners with a double that would have returned more than $9,000 for a $10 all-up outlay at Sha Tin on Sunday.
Badel's 15 winners during his two stints at Sha Tin have come at an average odds of 22-1 and the lightweight rider set a new personal high when Chater Thunder paid $608 for a minimum $10 bet.
Badel then completed his brace when blinkers sparked Radiant Steed to a big win that returned $151 for each $10 invested.
"I always go out there and be positive," Badel said, with all but two of his eight winners during this winter stint starting double-figure odds.
"The things about racing here is that it is always close, so I always feel like I have a chance. I was more confident than the odds showed today. Anything can happen in Hong Kong."
Badel's current tenure started slow – he rode just two winners in the first month – but he believes that a more concerted effort to spend time watching replays has resulted in a turnaround.
"The day before a raceday I am watching at least 100 replays, it's very important," he said. "Of course, I watch replays in France, but in Hong Kong it is a question of detail. It doesn't guarantee you will be successful but if you don't watch them then you know that everybody else is.
Alexis Badel rewards Danny Shum's Winning Faith on his way to a Happy Valley double
"Every jockey is doing this, so I have to and I take it very seriously. It also wasn't easy to start this time as I didn't have the club agent and I had to do the bookings myself. I am feeling more confident more and it's good to be part of the scene."
Jockey Douglas Whyte told trainer David Ferraris he felt Chater Thunder would appreciate a step up to 1,650m on the dirt after riding the four-year-old on the surface last start but it was Badel who reaped the benefits when Whyte chose to ride rival Grand Harbour.
"The horse gave me a fantastic feeling when I rode him at trackwork during the week and I really liked the step up in distance for him," Badel said.
Badel had ridden Radiant Steed first-up this season but was presented with a "different horse" when he was legged aboard by trainer Richard Gibson.
"That's what Richard told me, that he is a different horse with blinkers on, and he was right," Badel said.