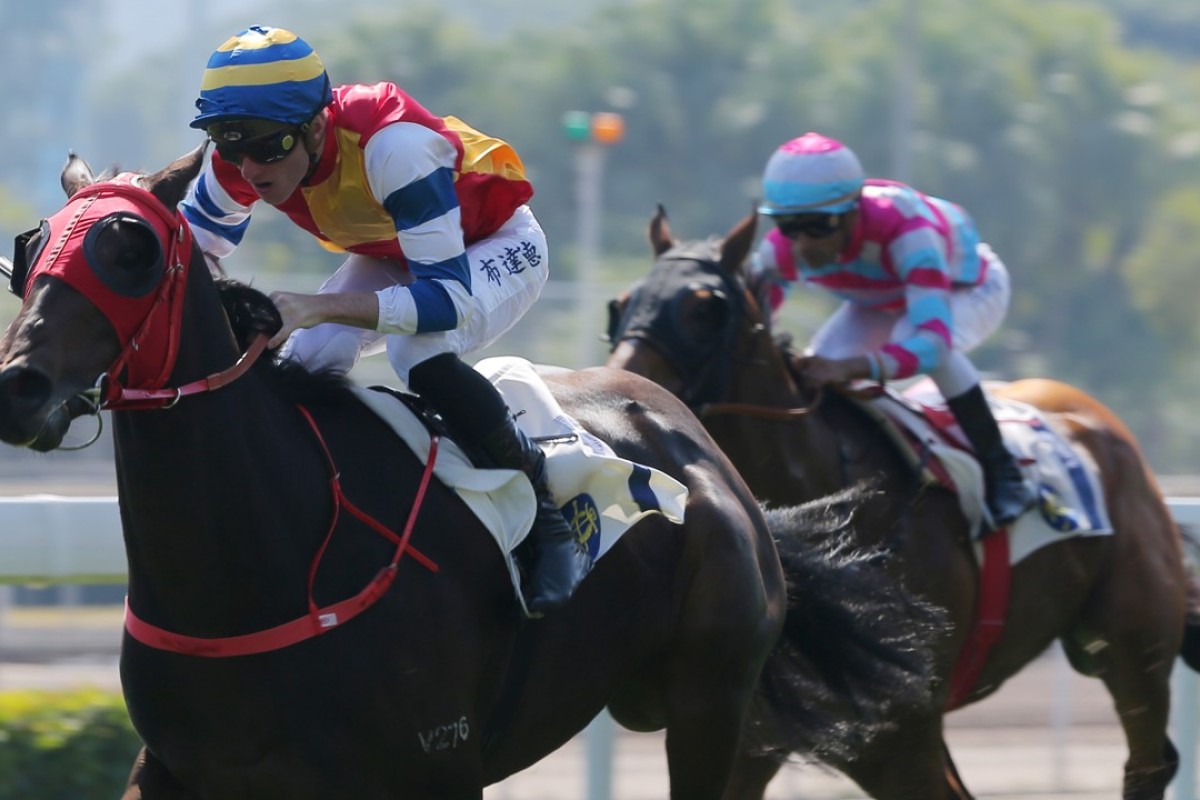 Five-year-old G-One Union was on his third trainer in his short career when he stepped out for Danny Shum Chap-shing to claim his first prizemoney on Saturday but he only has to turn up in the same form more regularly to win more races.
On the basis of this win, G-One Union won't just win again in Class Five but he will win races in Class Four as well and punters must be wondering where he has been hiding in his first 10 starts after he streeted his rivals.
Benno Yung Tin-pang originally trained G-One Union and the gelding had little luck in his career at that stable before a hind leg injury kept him out of racing for six months last season.
Then he headed over to Paul O'Sullivan for three starts earlier this season, with his opening trick a heart irregularity run at Happy Valley, then he looked to be running a race over 1,800m when he was smashed at the home turn before he was caught wide next time at the Valley.
That has been G-One Union's career and it's easy to see why his owner felt he needed some luck, which is why he moved the horse to Shum.
G-One Union has always had some ability – and if you go right back to his debut run, he gave a glimpse of it there as well as in his trial efforts – it's just that circumstances didn't allow him to show it until Saturday.
Vital to his form turnaround was a Pierre-Charles Boudot ride which did allow him to find his feet and show that ability.
Pierre-Charles Boudot provides some inspiration with a Sha Tin double
That left him plenty to do coming from last but he did it with ease, and posted times that compared favourably with the Class Fours in the next race or the Class Threes in the last, and a finishing sprint that ranked him sixth-best over the final 400m all day.
The handicapper has left G-One Union in Class Five for his next attempt and he will be hard to beat there but stick with him when he does go up a class because G-One Union's luck looks to have turned the corner.