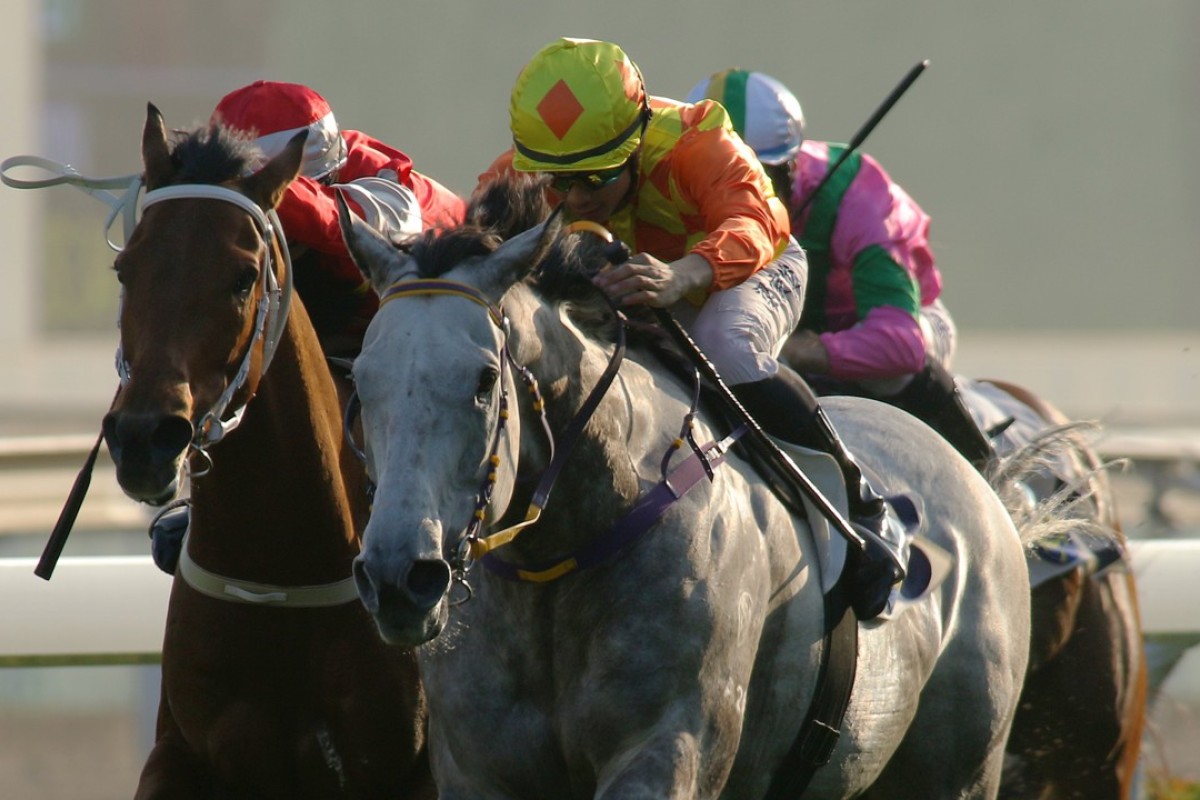 Owners and trainer Benno Yung Tin-pang need to decide whether Pingwu Spark tackles either a Group One or Class One next start and, if it comes down to a vote between the connections in Sunday's winning photo, it could take a while to tally the results.
Almost as notable as Pingwu Spark's impressive performances, and his stature as Hong Kong racing's heaviest horse, have been the masses of people that join the post-race celebrations and winning photos.
More than 100 friends and family of the seven syndicate members joined in the fun after Pingwu Spark won his third straight race and became the first horse to win five races this season.
Now a key scheduling decision looms for the big grey's trainer; continue the gelding's relatively gentle progression and head to the Chinese New Year Cup on February 18 or throw Hong Kong racing's new cult hero in the deep end a week later and contest the Group One Queen's Silver Jubilee Cup.
If the decision came down to a show of hands among the delirious owners on Sunday it would have been unanimous, the Pingwu Stars Syndicate is ready to take on the world, but Yung was more circumspect.
There was more than a hint of Yung's old boss John Size in the trainer's comments and he is leaning towards taking a conservative route, the type of policy that has served Pingwu Spark well so far.
When it comes to racehorses, is bigger better? Pingwu Spark makes the case
"I'd prefer to go to the Chinese New Year Cup," Yung said. "Although he'd carry plenty of weight, the competition would be easier."
What could make the decision simpler is if the Jockey Club handicappers put Pingwu Spark up more than seven points for his half-length win and put him outside the 110 ratings band of the Chinese New Year Cup.
"The Group One would be very tough but that might be the only place we can go," Yung said. "I don't want to get there too early, he's still learning and he's still not the full package. There are two Class One races he is eligible for over 1,200m and 1,600m in March but he's a big horse and, while I don't want to rush him, I also don't want to go too long between races. That might be too long."
Photo finish finally goes Michael Freedman's way as Verbinsky gets home at Sha Tin
Jockey Derek Leung Ka-chun, who has been aboard Pingwu Spark for each of the 1,300-plus pound galloper's five wins made the case for the Group One, regardless of what rating the horse has after Monday's reassessment.
"There is only one 1,400m Group One race each season, and it looks like his best distance, so this could be his chance," Leung said. "Benno will make the right decision. It's exciting to be on a horse that just keeps on improving."