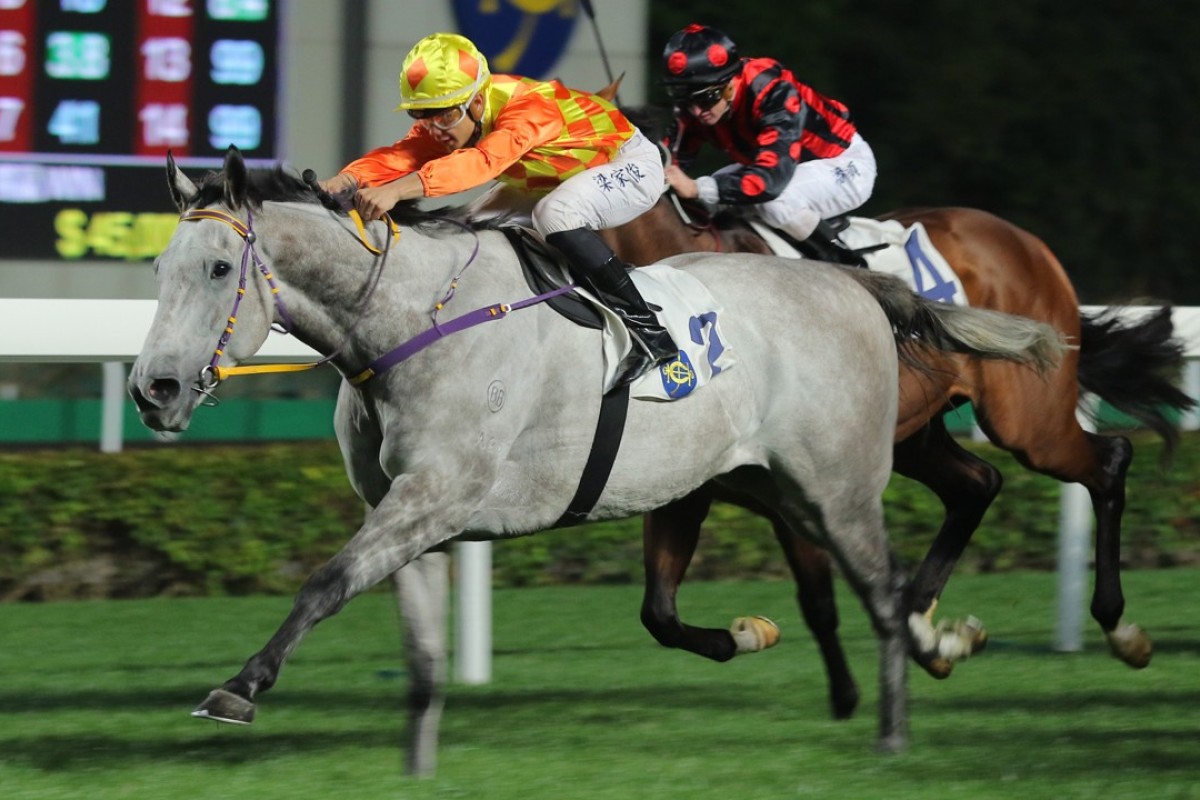 Bigger isn't always better in racing, but Hong Kong's heaviest horse Pingwu Spark continues to climb the ranks and defied his stature with some deft footwork to get out of a jam on Sunday.
Pingwu Spark, a gigantic grey that weighs in at a staggering 1,336 pounds, won the battle of the behemoths in the last race at Sha Tin when he gunned down fellow monster Good Standing – a 1,316-pound unit – but there were some nervous moments.
Pingwu Spark looked like an 18-wheeler stuck in traffic on Harbour Road as jockey Derek Leung Ka-chun sat helplessly with 300m to go and hoped for a gap to appear.
Leung was sounding the horn, flashing the lights and indicating left and right but it wasn't until late that Pingwu Spark was able to show a sharp turn of foot and win.
There was some collateral damage, with the interference that cost Leung two days the equivalent of a truck tearing a rear-view mirror off a parked taxi as he shouldered Eastern Express, who weighs 172 pounds less, out of the way.
"He isn't just big, he is huge," Leung said later. "And for a 1,300 pound animal to move like that is pretty special."
How much bigger than a normal racehorse is Pingwu Spark? Well, the average body weight of the last 52,165 runners from the start of the 2012-13 season until Sunday's meeting was 1,080 pounds – a massive 256 pounds less than "The Big Unit".
Pingwu Spark is the horse Benno Yung has been waiting for
Size doesn't always matter though and a big number on the scales isn't always a good thing – muscle might weigh more than fat but Good Standing's figure featured more of the latter.
Good Standing looked the winner halfway up the straight but was left huffing and puffing as he faded into fourth and in desperate need of the run after a six-month break.
Good horses come in all shapes and sizes, the smallest horse to ever race in Hong Kong was French filly Vallee Enchantee. She looked like a foal next to her hulking rivals but won the 2003 Hong Kong Vase after tipping the scales at just 815 pounds.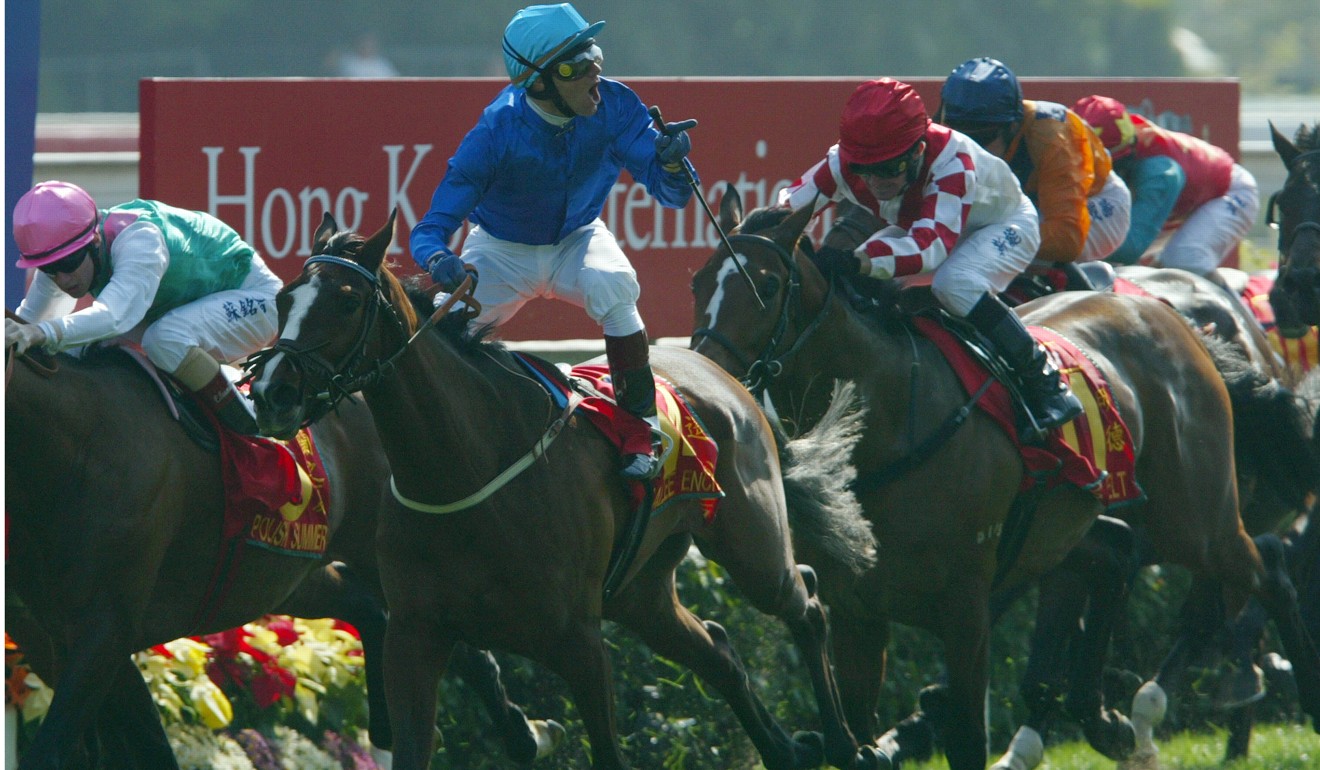 Bigger horses can be more injury prone and as Leung put it "dumb" – not that Pingwu Spark is stupid.
"He is big and smart, and luckily he is quiet most of the time," he said. "He doesn't use too much energy in the mornings and doesn't do silly things."
At a whopping 1,365 pounds, Aussie sprinter Takedown became the biggest horse to race at Sha Tin since 2009 when he contested the Hong Kong Sprint in 2016.
Before that, two Almond Lee horses topped the weight watchers scale, with five-time winner Glory Years the best of them and registering a career-high 1,373 pounds in 2006.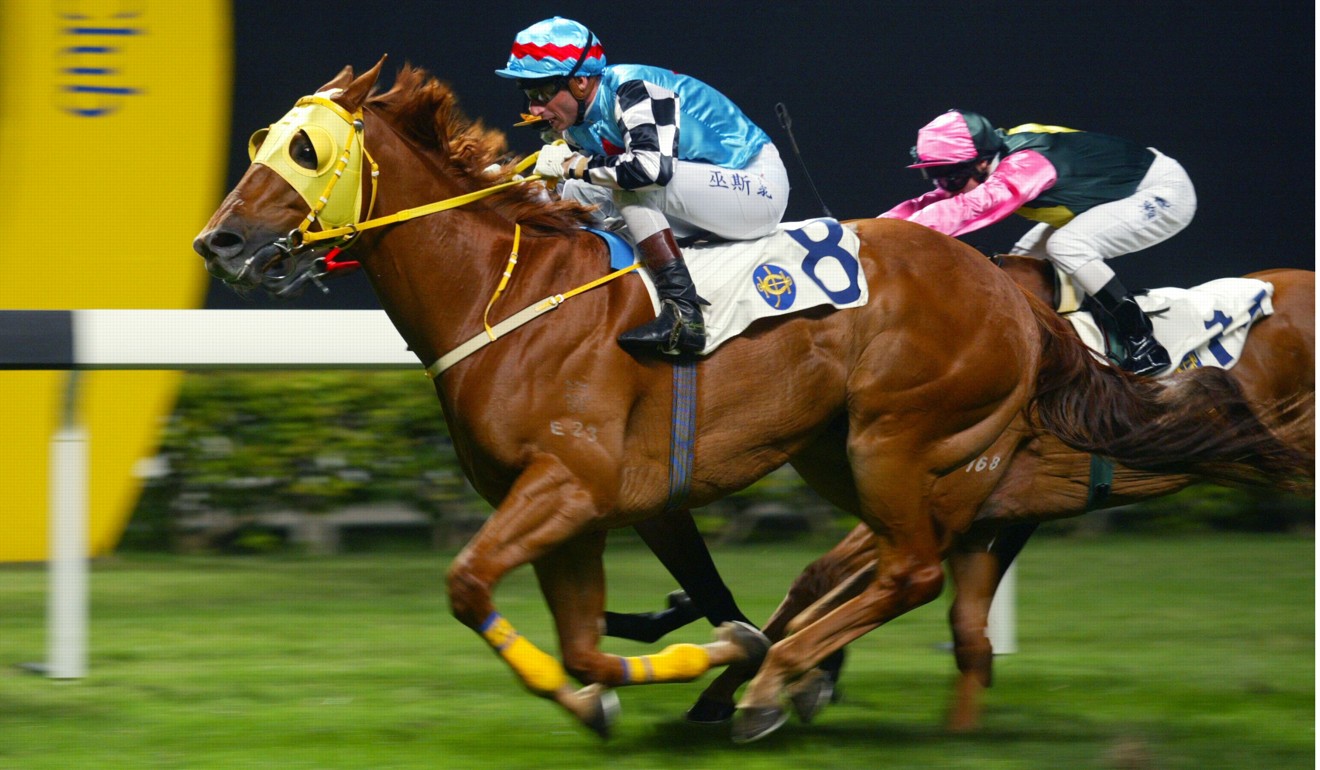 "He was tall and wide – like a draught horse. After the jockeys rode him they would be walking bow legged," he said.
Lee said the key is balance and added that it is surprising how many big horses handle the tight confines of Happy Valley.
"You can get a 1,300-pound Group One winner but you can get a 900-and-something pound winner too – size doesn't matter really, it's about balance and heart," he said. "This isn't a fight like boxing, it's running. We've had some big champions, but we have also had horses like Indigenous at 1,020-odd pounds and Helene Vitality who ran second in the Sheema Classic and weighed around the same. Even the best sprinters here right now aren't big horses, Mr Stunning and Lucky Bubbles – but they have big hearts and lungs. That's the part you can't see."
Leung's manoeuvre on Pingwu Spark was reminiscent of Joao Moreira's efforts to extricate himself from a similar situation on Hong Kong racing's most famous giant, Able Friend, in the 2015 Group One Queen's Silver Jubilee Cup.
Brett Prebble thinks Noble Steed has Hong Kong Derby ability – but it will come up too soon
Moreira, who also copped time for wiping out rear-view mirrors and leaving some dents on that occasion, admitted big horses come with a cost.
"A big horse like that has a better chance of being great but probably more chance of being injured too," he said.
But given the choice, the Brazilian sides with size – and not the trainer John Size – every time.
"I don't mind taking the risk because when you find a good one among those big boys, like Able Friend or Maurice – who actually felt bigger than Able Friend even though he wasn't heavier – they just cover so much more ground when they stride out. The bigger the better."