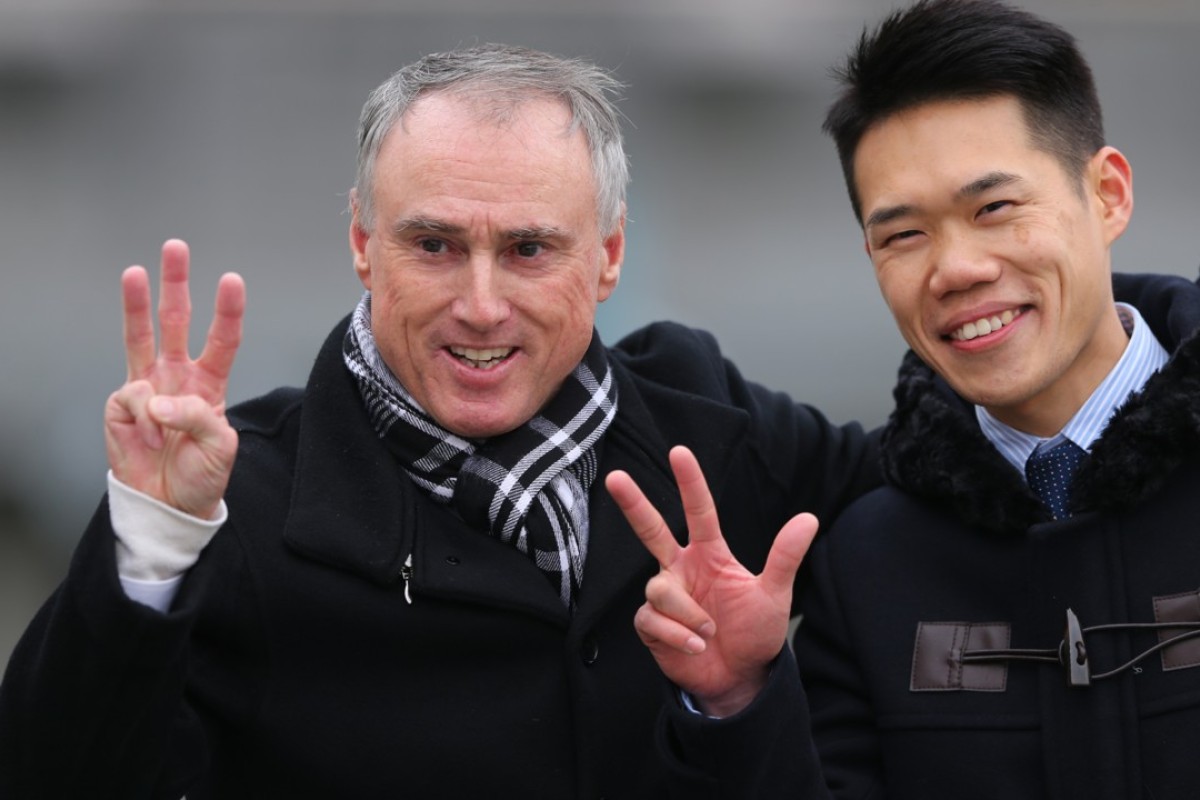 Trainer Paul O'Sullivan patched together an impressive day at Sha Tin by collecting a treble in an hour with his former apprentice, who rarely rides him a winner, a jockey who went to the races with only one mount and his main partner in recent years who hasn't quite been there this campaign.
In the cold conditions, Sam Clipperton might have been pleased to only have one ride for one win, but he got the ball rolling on Grade One.
"I can't remember the last time I went to the races with only one, so I was determined to get it right," he said. "The horse has been going really well but, after winning from gate one for me early in the season, he's had a series of double-figure barriers that have made it difficult. He drew a good gate today and it made the difference."
Zac Purton was aboard for 12 of O'Sullivan's 27 victories last season and their combination in recent years has been one of the strongest in town, but Purton won his fifth for the yard from only 25 rides this season on Rule Thee.
"He is a typical Hong Kong horse – off that, if you give him a light weight and the right run, he could be competitive in Class Two," O'Sullivan said. "Actually, Zac was complimentary towards the horse, which he never is, so for him to say something nice about him tells you a lot about that win."
Then there was Derek Leung Ka-chun, O'Sullivan's former apprentice who has moved on to the big time this term and finally managed to land a win for his old boss when Sonic Fighter took the sixth – their first win together since Dashing Dart in March last year.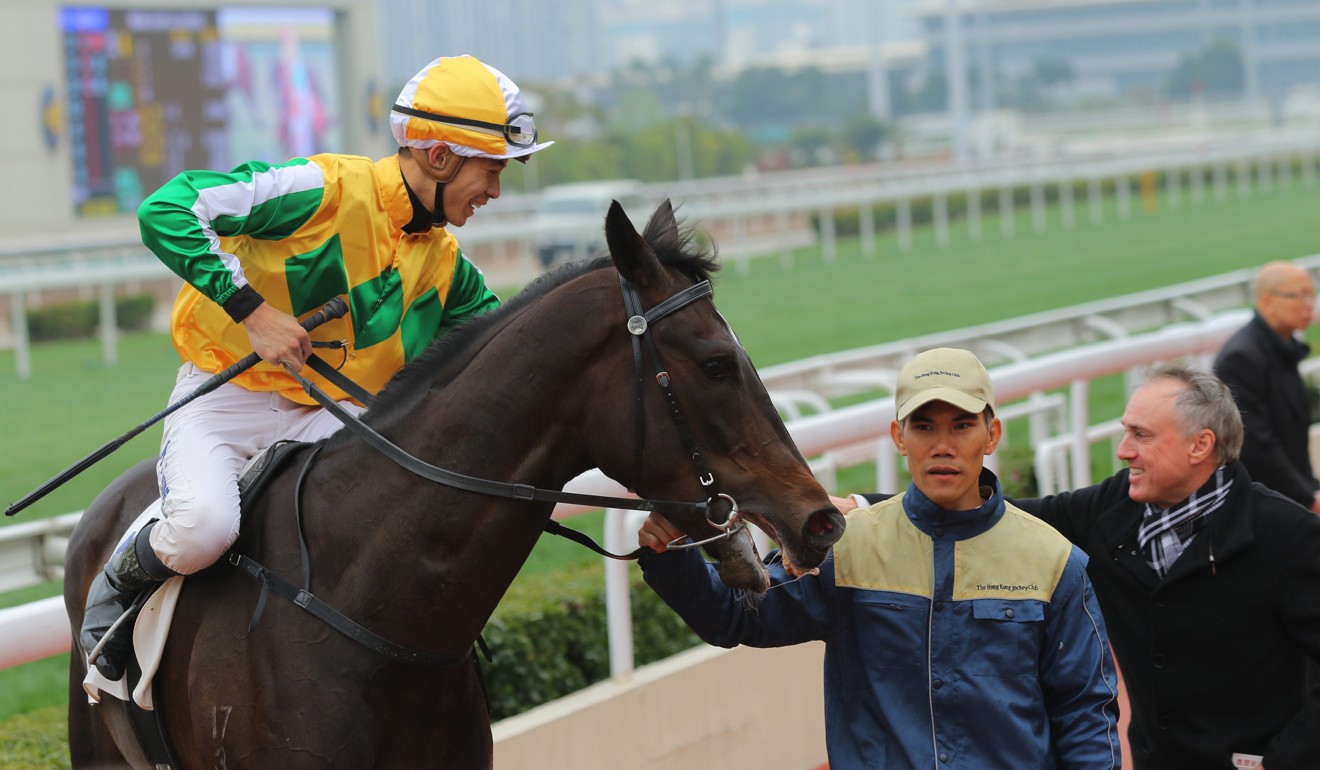 "It has got to the stage that Derek is hard to get, but I hope he's turned it all around now because he's got three for me next week," O'Sullivan smiled.
"He is going well enough that he doesn't need to be pushing the horses around that don't have much chance and need a few starts to build to a win, the horses that are going to need three runs to win. But I get a big kick out of him winning any race. I've been proud to watch Derek come through the ranks, I cheer for him no matter who he is riding for."
In-form Alexis Badel continues his Beaut (Beaut) Sha Tin stint, but home awaits
Nevertheless, Leung did have a bit to do with Sonic Fighter before his breakthrough win at his third start.
"I couldn't ride him last start but other than that I've been on in his trials and his first race," Leung said. "He has run well but was off the track last time and was drawn wide again today but, this time, he had some cover and I think the track pattern today was good for horses coming wider."