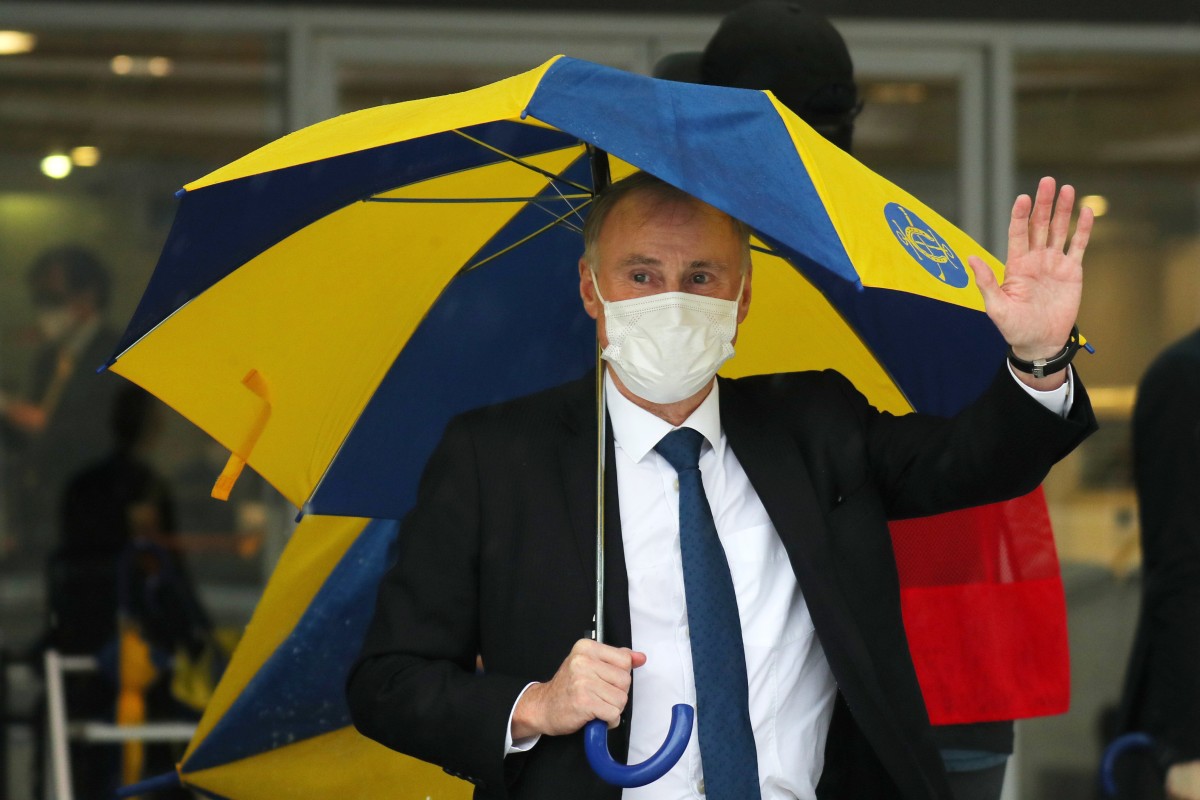 After more than 500 winners in 18 years, Paul O'Sullivan will saddle his last Hong Kong runners at Sha Tin on Saturday.
Life as a trainer can often be a cutthroat business in Hong Kong and the Kiwi veteran's near two-decade stint in the city is a testament to his attitude as well as his ability.
"Hong Kong is a tough place for a trainer," O'Sullivan said. "I get on very well with the other trainers but they're never going to give me any advice and I'm never going to give them any.
"There's an old saying that if you open somebody else's eyes, you close your own. When things are going bad here, you're on your own.
"It's dog eat dog. Years ago, when I was a young guy in New Zealand and this is probably before I got my licence, there was a trainer called Colin Jillings.
"He said 'I'll tell you something, son, never let them know it's hurting'. They are very wise words for Hong Kong, you just get out of bed and keep going."
While there have been some tough times, there have also been some wonderful ones for O'Sullivan – including Vital King winning the Derby in 2007 – and there is one horse that stands out above all.
Aerovelocity won five Group Ones for O'Sullivan and was successful twice on the international stage, winning the Takamatsunomiya Kinen in Japan and the KrisFlyer International Sprint in Singapore in a glorious 2015 for the trainer.
"He was a great warrior," O'Sullivan said. "He was a great character and half mad. You couldn't mount him in the parade ring and there were lots of things you couldn't do with him but on a race day he was so focused.
"One of his greatest runs of all time was when he finished last [in the Group Two Jockey Club Sprint] and he was trapped on the fence.
"He was going through a very tight gap, he was being very brave and got stood on his head, but he picked himself up, got halfway through the gap again and got stood on his head again. Very few horses will have a second dig at it."
Asked to nominate just one win as a highlight, O'Sullivan does not have to think twice about selecting Aerovelocity's win in Japan as the best moment of his career.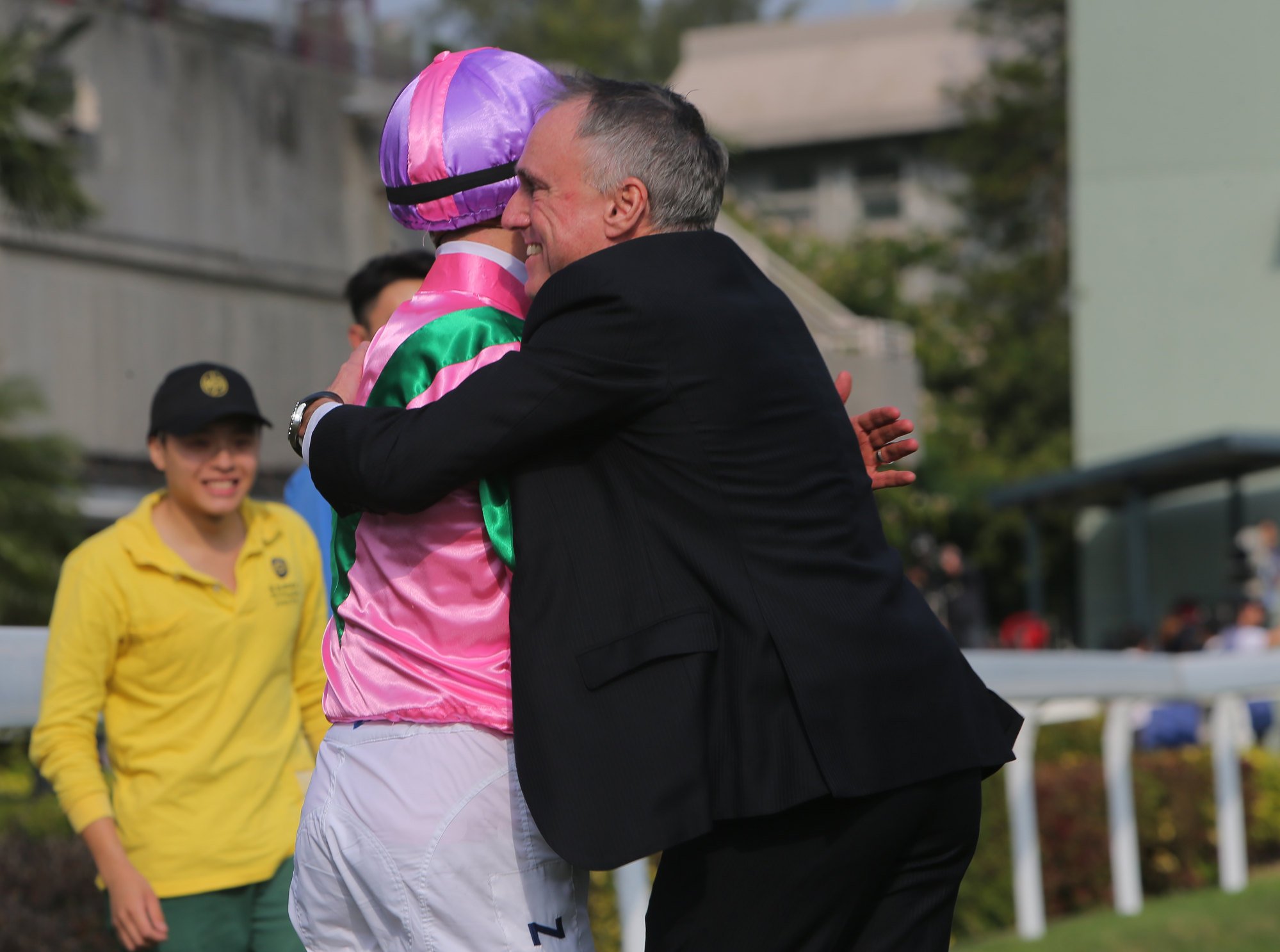 "By far it's the best moment, by far," O'Sullivan said. "In Japan, they had a false rail out and the first 10 metres of track was just sand, very hard-packed sand.
"We walked the track the day before and Zac Purton said you wanted to be on the sand as the grass out wide was three to four inches high. And in the race, he was gone just after they cornered, which was unlike him as he always travelled well in his races.
"I turned to my assistant trainer Pierre Ng [Pang-chi] and said 'not today Pierre' but Zac then pulled him to the outside on the grass and as it turned out, that was the place to be. We lacked a bit of local knowledge. At the 200m he changed his stride, most horses when they do that get slower, but he just went whoosh.
"Hong Kong doesn't get one like him every year. They might get one every three years. At true international Group One level, there is probably only one horse good enough to do that in Hong Kong at the moment and that's Golden Sixty and he hasn't travelled yet."
Having spent nearly a third of his life in the city, O'Sullivan is well placed to analyse the inner workings of the Hong Kong Jockey Club but he is full of praise for its administration.
"It is a hard place to fault and I can find fault with everywhere I've been," O'Sullivan said. "Winfried [Engelbrecht-Bresges] is a strong man at the top and I don't think anything goes unnoticed by him. He's been there longer than me.
"He's German and his sense of humour is a bit different to mine. I was really struggling the first year here, everything was so different, and he kept asking me to come to the office if I needed to chat.
"He said that about three or four times and at first I just kept saying 'no, I'm right, I'm right' but as a joke I went in one day.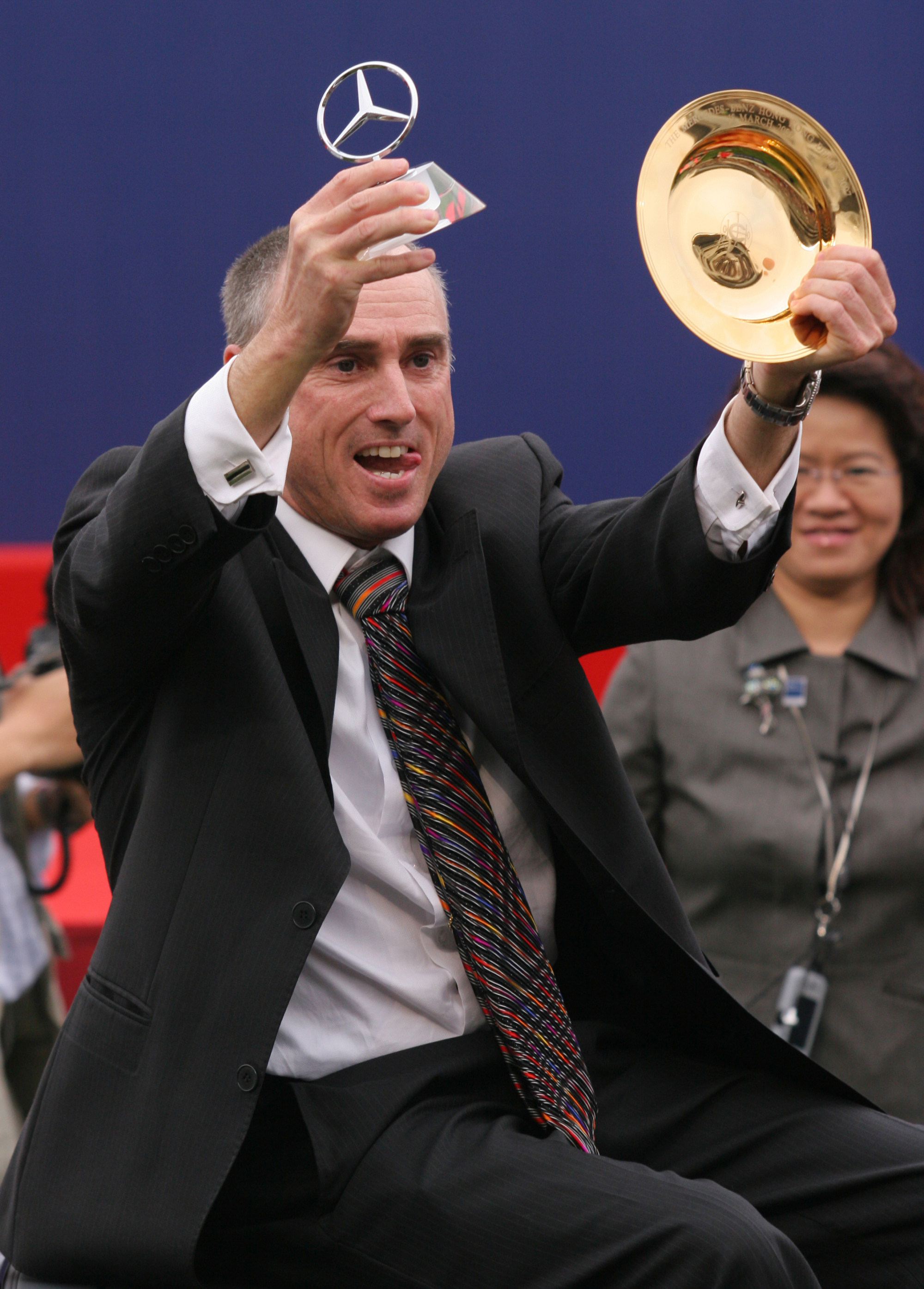 "He said 'hi Paul, what's the problem', and I had the stables across the road from John Size and I looked at him all serious and said 'my problem's John Size'.
"Now John is a demigod up here and Winfried looked stunned when I told him. I said 'I've had this problem, I've been over to John's to discuss it with him and he told me to go away and it's my problem, not his, and the last time I spoke to him he told me he wants nothing to do with it'."
"By this point, Winfried is visibly shocked at this huge brewing feud between trainers and kept saying 'what's the problem, what's the problem? Tell me now'.
"I said 'every morning John Size's cat comes over and eats my cat's food'. He told me to piss off and it was then I sort of realised that you don't joke too much with him.
"But when I told him in February that I was leaving we had a lovely long chat for about 45 minutes and it was very jovial towards the end."
So aside from joking with the Jockey's Club chief executive, there is not much O'Sullivan will look on with regret.
"I've absolutely none," he said. "Oh wait, actually the only regret I've got is that I never got married. I've been here 18 years and I couldn't find a wife. It's a great tragedy."