Champion trainer John Size has a keener sense than most of the pitfalls awaiting short-priced favourites for the Classic Cup, so he isn't taking too much notice of Nothingilikemore's hot favouritism for the second leg of the four-year-old series on Sunday at Sha Tin.
The Lunar New Year card is one of the season's highlights every year, attracting the best part of 100,000 in attendance and US$200 million in wagering.
And overwhelmingly those fans and their bets will be four-square behind Nothingilikemore to live up to his burgeoning reputation as the best horse in town and start their Year of the Dog the right way.
According to Size, Nothingilikemore is in great shape and he can't fault his condition or attitude. Even the new distance isn't worrying him as he attempts to back up his victory in the first leg of the series, the Classic Mile.
"Against his own age group, I'm OK with the 1,800m, even though he hasn't run it before," he said. "From everything I've seen, he should cope with that."
Rapper Dragon won this race at odds of 1.7 last year – the first favourite successful in a decade – but Size's own record as the most successful trainer in the relatively brief history of the Classic Cup, first run in 2006, does wave some red flags for him.
His four wins have come with Unique Jewellery, It Has To Be You, Thunder Fantasy and Sun Jewellery, with only the last of those in the market and It Has To Be You the grandaddy of upsets at 125-1.
"They are very different races, the Classic Mile and this one, and this is always an intriguing race every year," Size said. "For starters, there's a month between them but it's also a different style of race and it's the point where some of the horses are getting to the limits of their comfort zone.
"Some others who haven't been that well-suited until now are just getting to a race where they are more comfortable.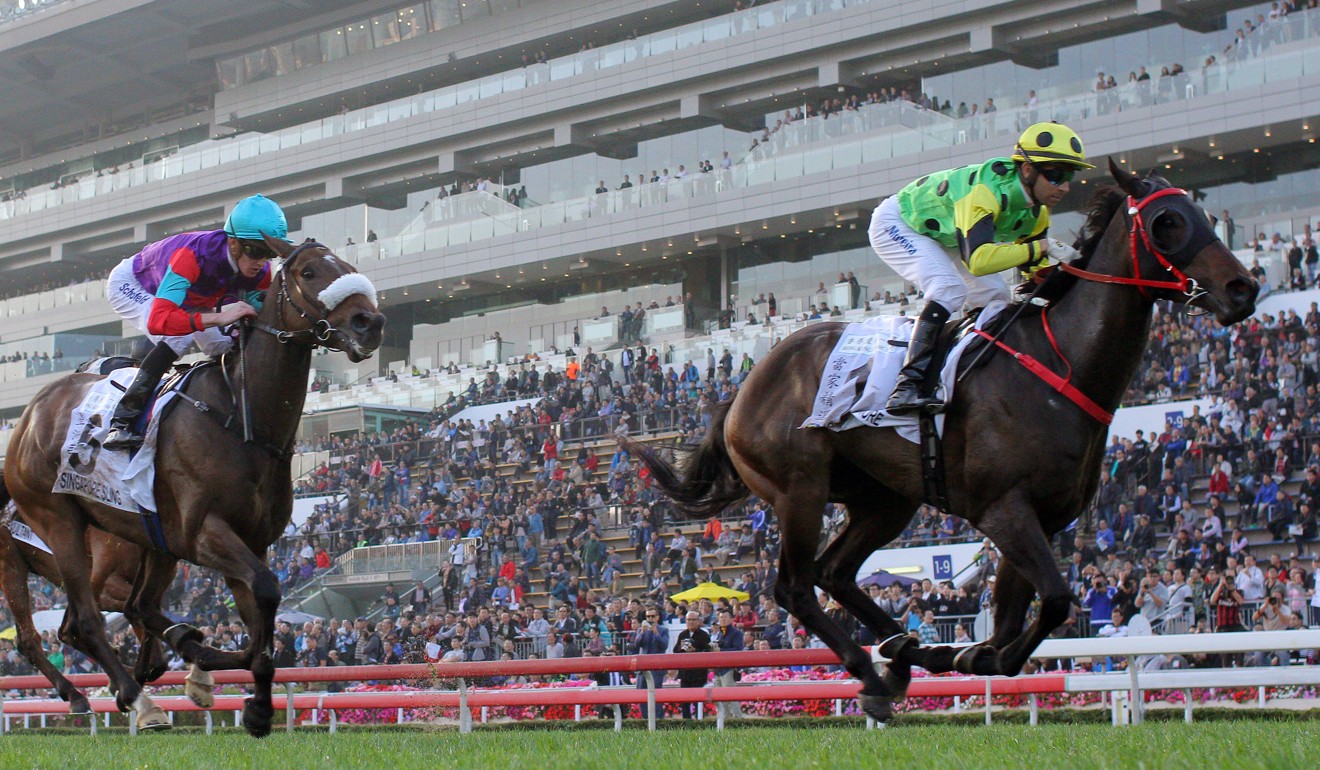 "We are constantly asking new questions of horses, that happens every week as you find out where they're going and the next step tells you more. This one is the next step for the four-year-olds and it has thrown up quite a few surprise results, so I'm not taking anything for granted."
No nuns, sex or bald people: Happy Lucky Dragon Win's guide to punting at the Lunar New Year meeting
Joao Moreira was happy to give up some position in the fast-run Classic Mile from gate two but the Classic Cup looks to map more suitably for him and Nothingilikemore.
"Joao didn't want to be on the fence, so he let a few go to make sure he was off the rail in the Classic Mile, that's why he got so far back early," Size explained.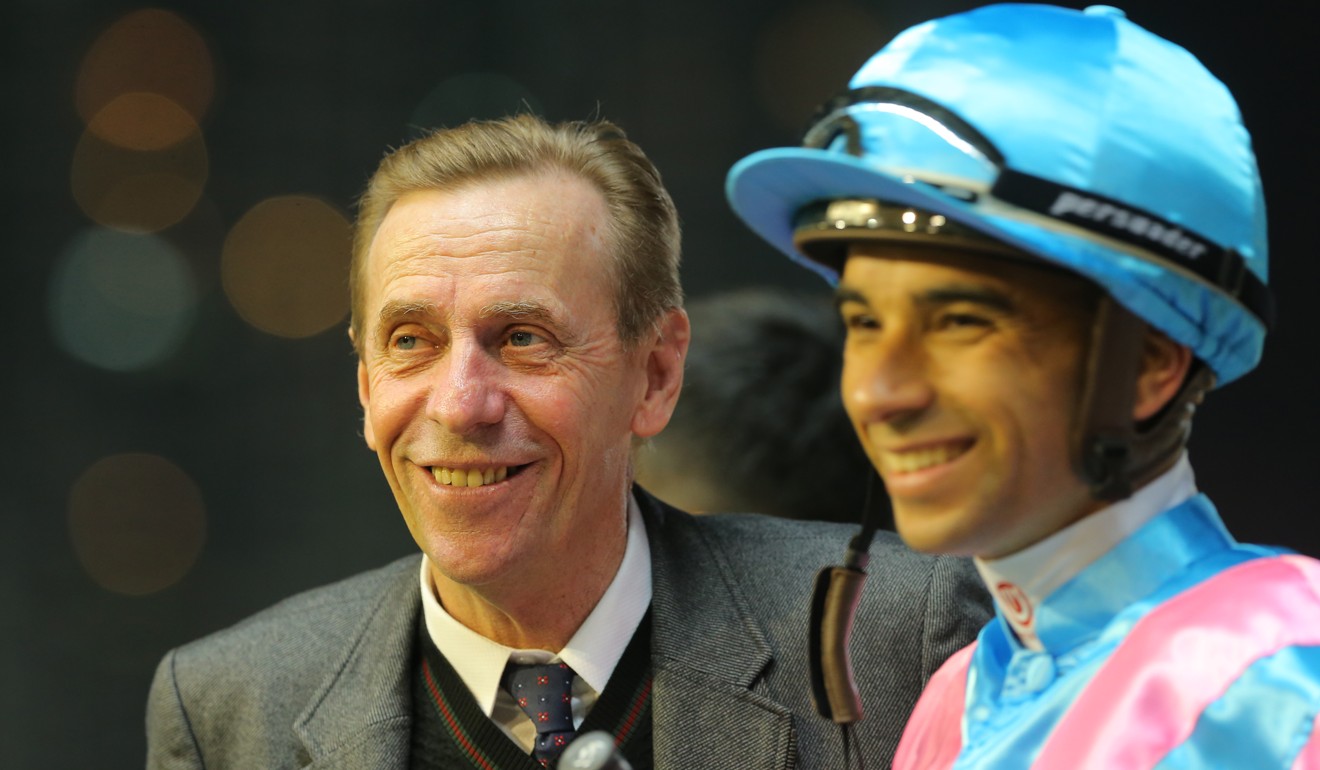 "This time he has barrier seven of 13 and, on face value, that looks more suitable but whether he is closer or not I couldn't say. He relaxes well following other horses, wherever he is the field, so Joao will work that out."
Classic Cup 2014 all over again? Zac Purton says Exultant's education has to come before daring tactics
Size nominated Exultant as the horse to beat in the Classic Mile but the Tony Cruz-trained four-year-old found himself run off his legs but the 1,800m distance looks closer to his ideal.
"He's got a turn of foot so he should be hard to beat and Singapore Sling was quit a tough run in the Mile and he is still improving so you have to respect him," Size said.