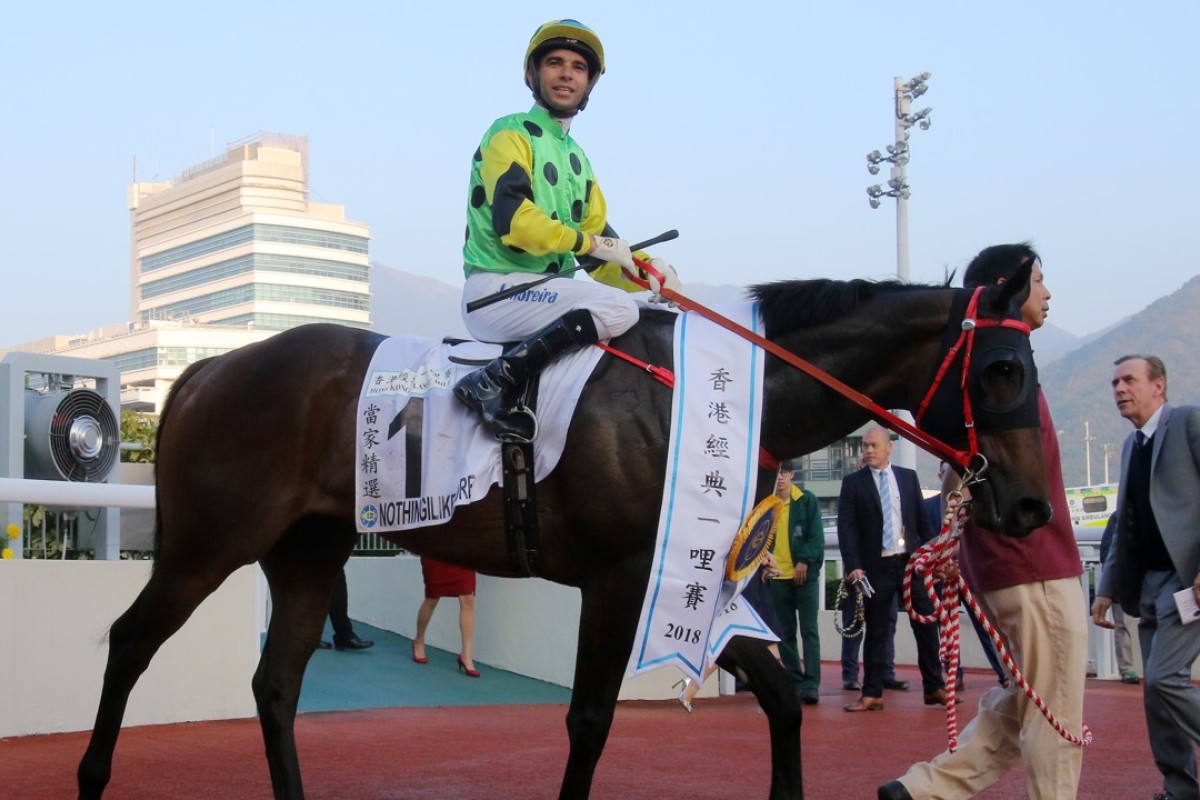 John Size says it is business as usual with Nothingilikemore as he presses on to the BMW Hong Kong Derby on March 18 but the star four-year-old is set to undergo some much-needed barrier practice before then.
Nothingilikemore was beaten as short-priced favourite in Sunday's Hong Kong Classic Cup, finishing fourth after missing the start and then losing a shoe during the race.
Size's horse had not been spotted at trackwork since Sunday, drawing some consternation from racing fans online, but the master trainer said a rest after a run was standard practice in his stable.
"There's nothing wrong with him, he will be back at trackwork on Friday morning," Size said. "That's the normal routine with all of our horses."
The nine-time champion handler added that the gelding's trackwork would include some remedial work in the barrier stalls.
The only two defeats of Nothingilikemore's career have come, at least in part, as a result of blown starts.
Singapore Sling leaps into Hong Kong Derby contention with Classic Cup upset
Even though jockey Joao Moreira put Sunday's missed start down to "bad timing", Size still said the horse would be put through some schooling.
"He has just been mucking around in the gates a bit but that's something we will look at and we have plenty of time to work on it before the Derby," he said.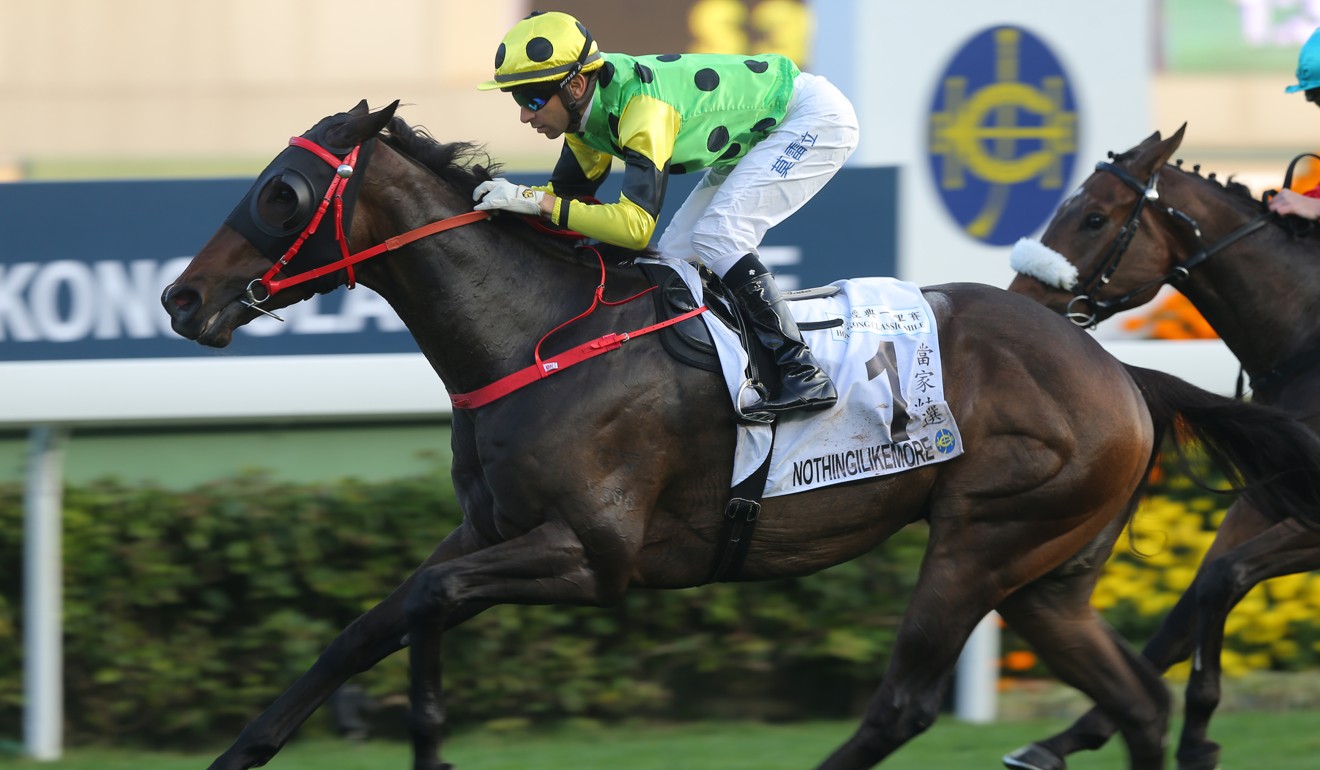 As far as the horse's overall health is concerned, Size seemed confident the winner of six from eight was still on an upwards swing after four starts this time in.
"Because of his high rating, he didn't actually do much this season, so I think he still has a bit to give," Size said.
"He didn't race for six months and that was because he had nowhere to go with his rating. He had already done it as a three-year-old, so we gave him an easy lead-up to the Derby because of the position he was in with his rating. So there should be some more improvement over the next few weeks and then we just hope he goes to the races and behaves himself."