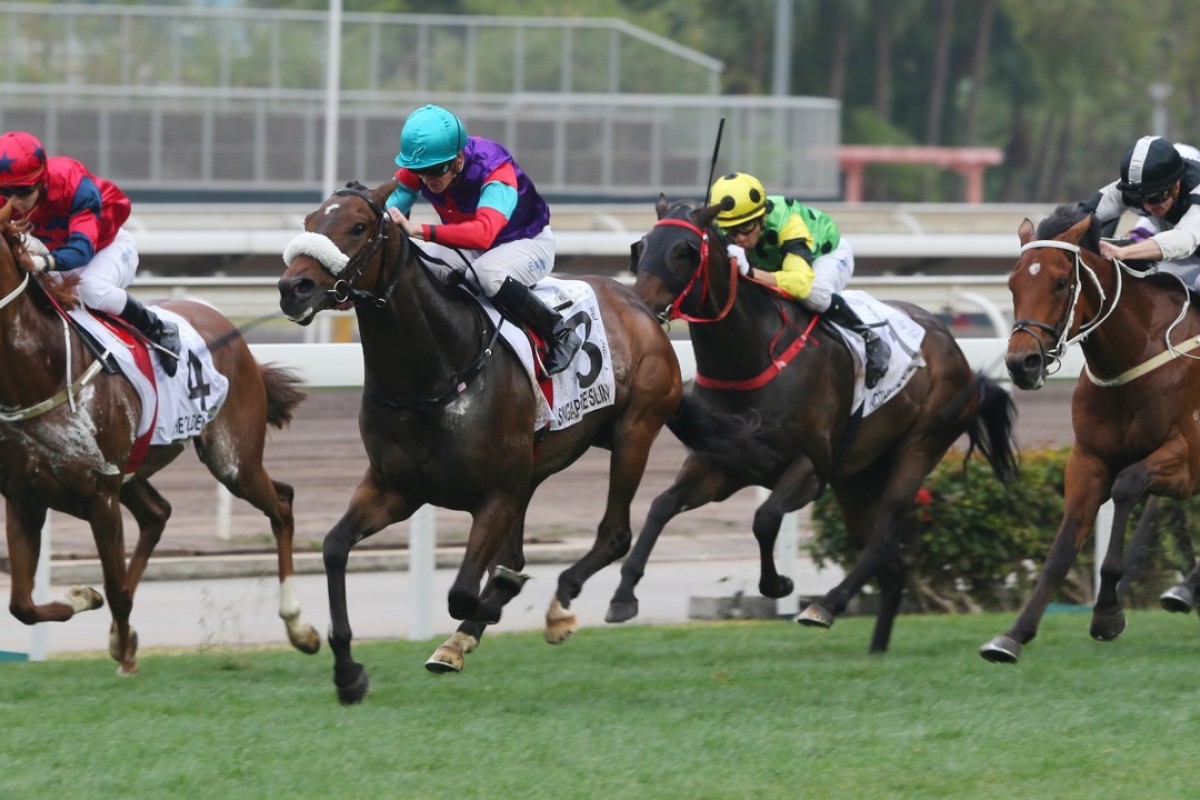 Chad Schofield crowned his best day riding in Hong Kong with a Classic Cup victory on Singapore Sling that thrust him into the frontline of discussions on the Derby, while the reputation of the John Size-trained Nothingilikemore suffered a blow.
Tony Millard's Singapore Sling had chased home Nothingilikemore doggedly in the Classic Mile last month and it was felt by many that the Size-trained gelding would have an edge again but it all went pear-shaped when the gates opened.
As the gates opened, Nothingilikemore put his head down and jibbed, settling last and losing a shoe in the process.
"It was bad timing, when he decided to put his head down, and I would say he lost his shoe then because he was unbalanced the whole race," Moreira said after managing fourth.
Size was asked about the lost shoe, a bar shoe that can indicate foot problems, but waived it away as a concern.
"I do have a lot of horses who race in bar shoes and race very well in them – Mr Stunning always wears them and seems to go OK," Size said. "But I do think we had a legitimate excuse and he'll go on to the Derby unless something surfaces that says he shouldn't. He was slow out, he ended up inside horses all the way and we have seen that he doesn't travel well like that. No, as far as I'm concerned, he had an excuse and we move on."
While the favourite was in the wars, Schofield said Singapore Sling's trip was "pretty pain-free".
Awesome foursome: Chad Schofield celebrates his best day in Hong Kong
"He began nicely, I just put my hands on his neck and let him tell me where he wanted to be which was close to the pace," Schofield said.
"I was worried he might be too close, because the tempo was quite strong, but he was happy there then I was able to edge out to the clear quite early but I sat on him as long as I dared. I didn't want to get to the front too soon but, when I did ask, he gave me a good kick and maintained it to the line."
Schofield said he had no concerns about the extra 200m in the Derby and hinted Singapore Sling might even be better then.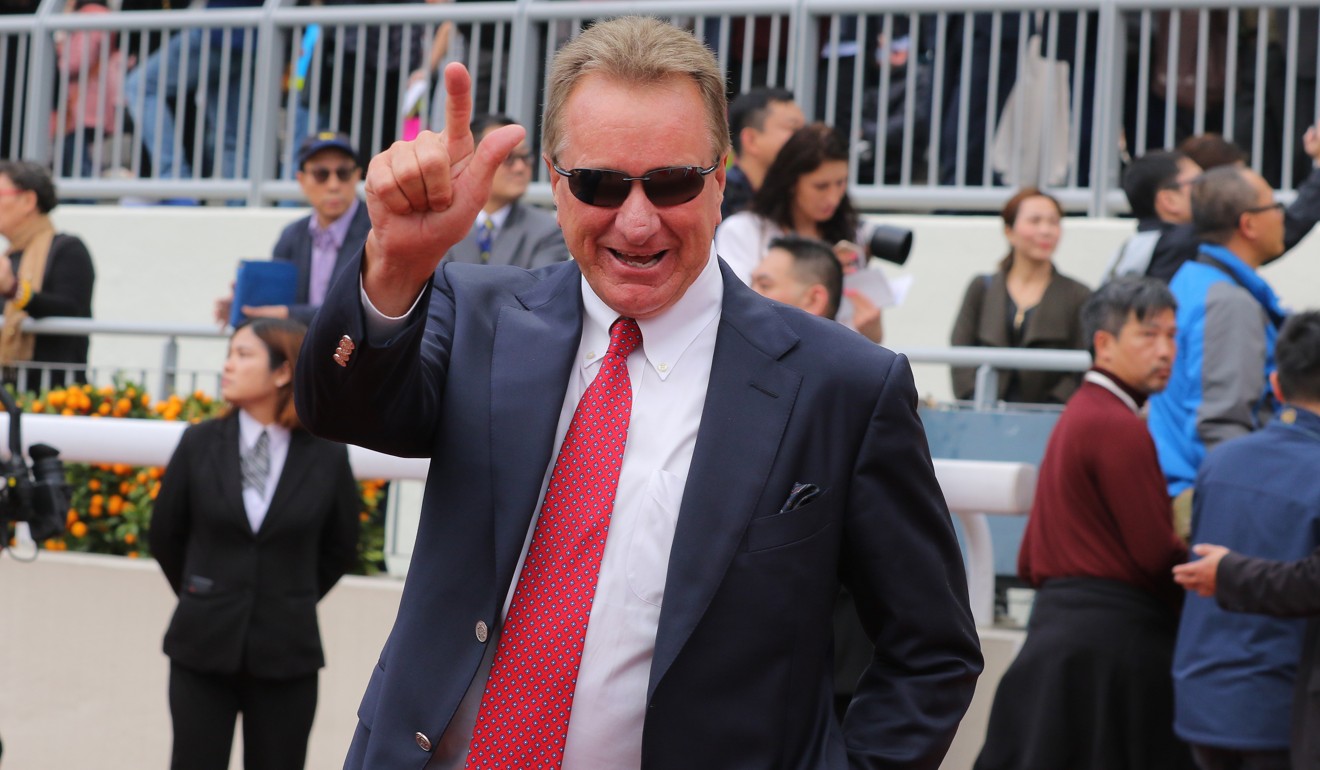 "He felt better at 1,800m than he did at the mile last time, and he was as strong at the post as at any time in the race today," he said. "The 2,000m won't be a problem and the horse is still improving, physically and mentally."
It was only Singapore Sling's fourth start since arriving from South Africa, where he had won a Group Two for Millard's brother in law, trainer Geoff Woodruff.
"Geoff did a great job with him, won a good race there with him at three and he arrived here relatively unspoilt," Millard said.
Singapore Sling the new poster child for South African-bred imports
"I think the time from three to now has improved him and my wife Bev said the horse got a spring in his stride in his work after running in the Classic Mile and I think all we have to do is keep him like this for the Derby.
"I must admit I had my doubts about whether Nothingilikemore would stay – he has an abundance of speed and I thought we might have the measure of him."
The Tony Cruz-trained Exultant (Zac Purton) was second, with Purton giving him a pass mark for the effort, while Exultant's stablemate The Golden Age, who had set the good pace, battled bravely for third.