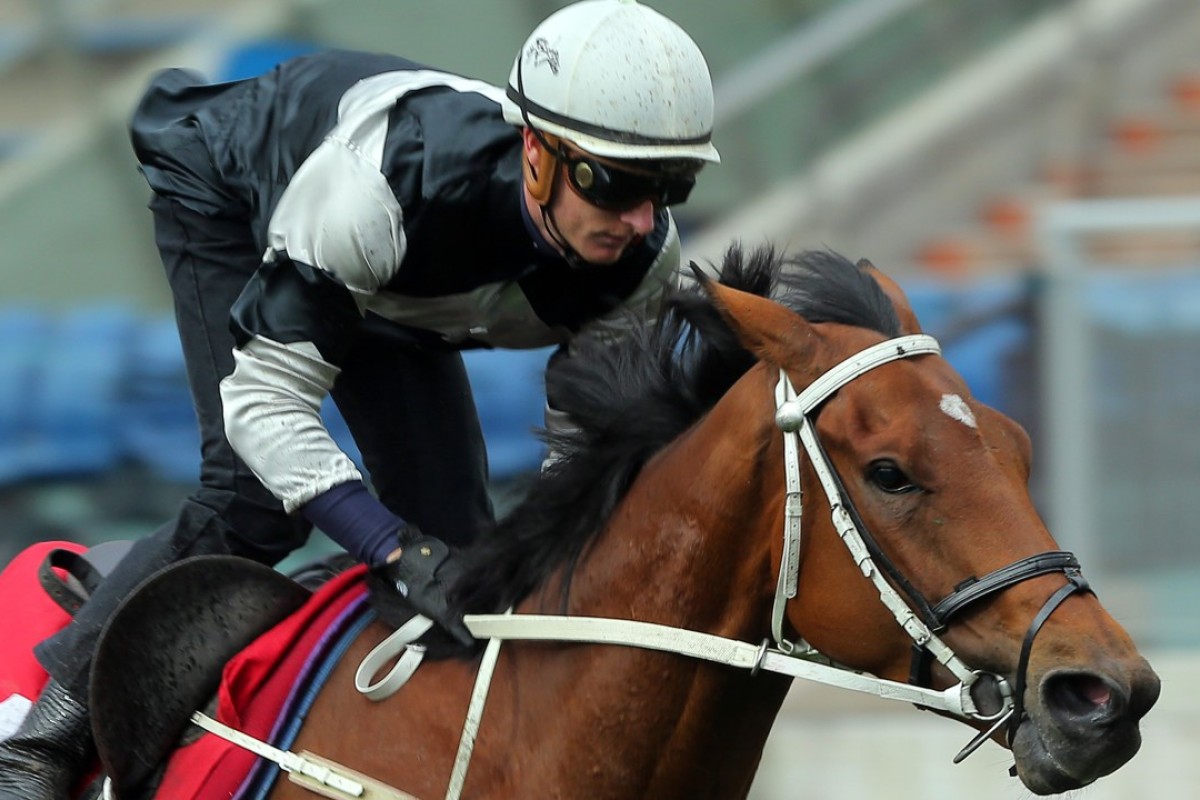 An improved trial by Exultant against some of his BMW Hong Kong Derby rivals has Zac Purton sensing the penny may have finally dropped with the promising but difficult-to-ride stayer.
Exultant has been impressive enough in five starts for Tony Cruz that many have the Irish import listed as top pick for the HK$18 million race on March 18.
While Exultant ran home well fourth in the 1,600m turf trial at Sha Tin on Tuesday, perhaps more important was the way the gelding relaxed in the early to middle stages after proving a handful for Purton previously.
"Now I feel as though I have a horse I can work with in the Derby instead of a horse I was going to have to fight the whole way, " Purton said.
With two turns and tricky starting point in front of the grandstand, the Derby can be a notoriously stop-start and roughhouse affair.
Purton has maintained all along that Exultant needed to improve his racing manners to be considered a true contender and it seems like the application of a crossed nose band last start has finally started to work.
Classic Cup 2014 all over again? Zac Purton says Exultant's education has to come before daring tactics
"That seems to have done the trick, he has worn it in his last race and then in the trial today. I was happy with it, before he would get his mouth open and just charge," Purton said. "Now he is respecting the bit, keeping his mouth closed and he settles better."
Finishing ahead of Exultant in the trial were stablemate The Golden Age (Matthew Chadwick), Hong Kong Classic Mile winner Nothingilikemore (Joao Moreira) plus proven Class Two galloper Baba Mama (Neil Callan).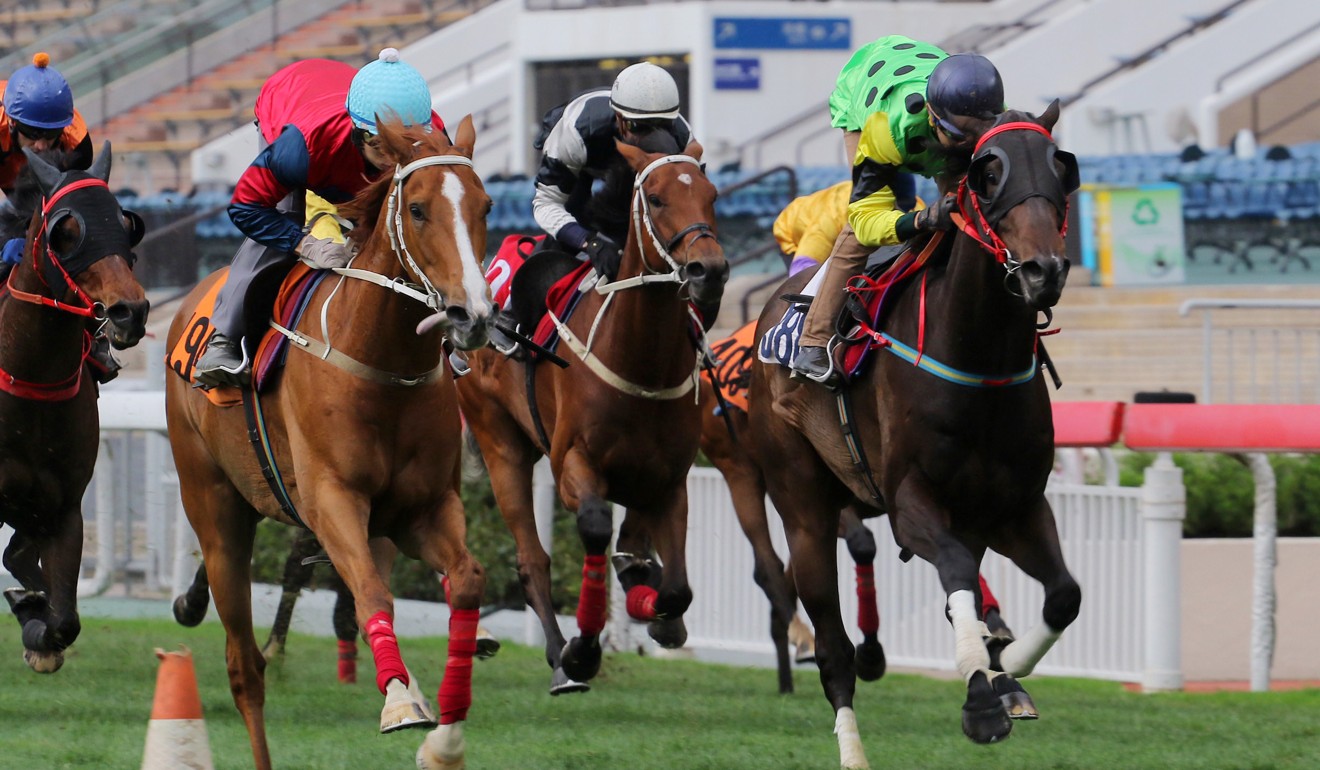 Nothingilikemore was beaten as short-priced favourite in the Hong Kong Classic Cup just over two weeks ago after blowing the start and losing a shoe early in the race.
Even though botched starts have contributed to the only two losses in Nothinglikemore's eight-start career, Moreira is comfortable with the gelding's behaviour in the gates, especially after some extra schooling last week.
"He didn't do anything that I would be concerned about today and I don't think his issues are that serious, it's not like he is a crazy horse," Moreira said.
'Nothing wrong' with Nothingilikemore but John Size will send star back to barrier school before Hong Kong Derby
Nothingilikemore was second in the trial but his effort raised a few eyebrows as Moreira sat handy and then asked the 112-rated galloper for extra effort in the straight.
"John asked me to get him to do something and I did push him hard for the last 400m, but he is the type of horse that seems to know the difference between a trial and a race," he said. "We have seen 60 or 70 per cent of him today but I am happy with how he is going. It wasn't an outstanding trial, but it was good enough to show us that he will be a contender."