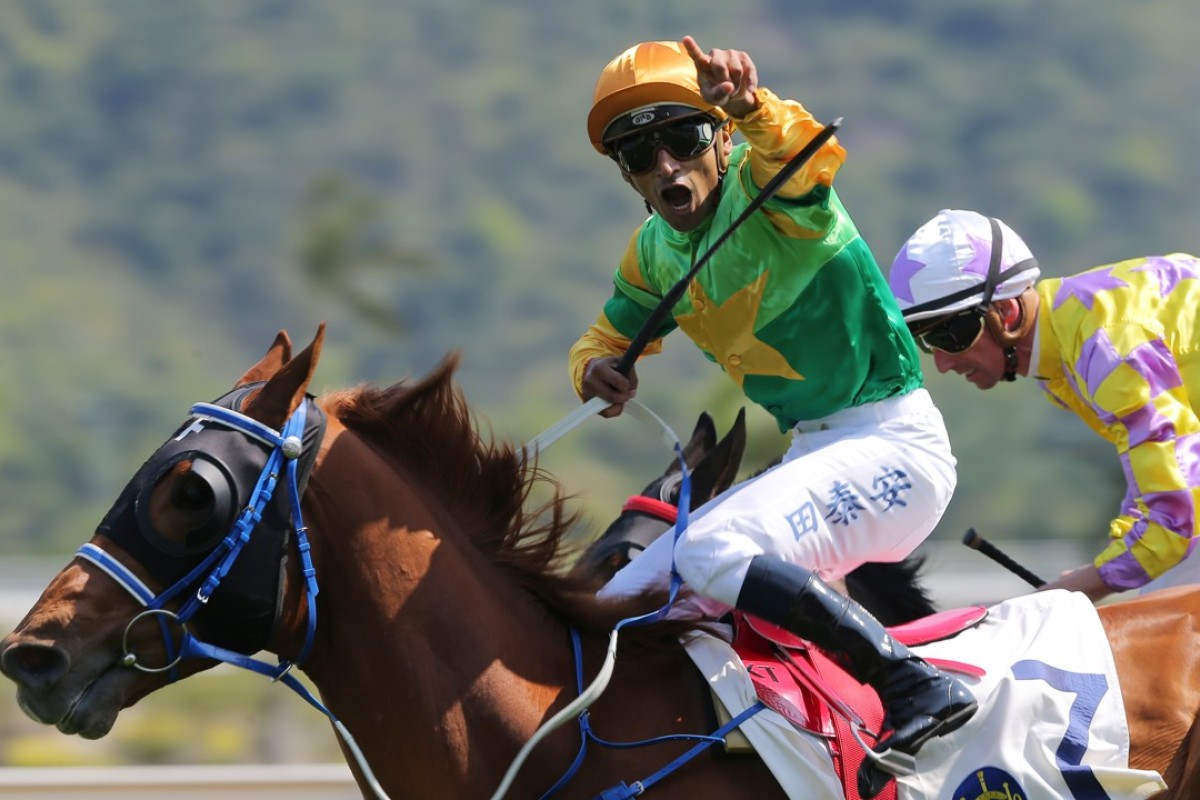 The Mauritian Magician Karis Teetan has exactly 600 winners to catch up to Brett Prebble's milestone from Sunday but there was something shared with the Australian as he posted his own notable achievement.
Prebble hadn't won a race since January 31 before he hit 800 with Amazing Kids to overshadow Teetan's 200th on Amazing Satchmo, which was the icebreaker after a winless month since Let's Take It Easy at Happy Valley.
Like Prebble, Teetan didn't forget to give an amazing salute when he won, either.
"A month without any winner and my 200th, so I was pretty pumped up," Teetan explained. "And also it was lovely because I've had a lot of luck for the owners. My first win, at my first ride here, was Amazing Always for them and I think I've won four races on him over the years."
Amazing Always was recently retired after landing the seventh win of his life at Happy Valley on January 17 for Teetan, but the David Ferraris-trained Amazing Satchmo isn't just the replacement, he might be the improved version.
After just eight starts, he looks capable of rising higher than Amazing Always, whose victories came mostly in Class Five.
From gate 13, Amazing Satchmo did it tough to win, sitting three horses deep on the track all the way and sustaining a lengthy finish.
Karis Teetan picks up two-for-one Group One deal on Blizzard
"I was very confident before the draw came out but, actually, he's a big horse, about 1,300 pounds, with a big stride on him, so he was probably better out there sitting wide and moving freely than having no room with horses all around him," he said.
"Last start, having to come between horses was what cost him the race. Mentally, he's still very weak but I think as he improves in that area, he will run over a bit of ground and he might be a nice horse for next season."