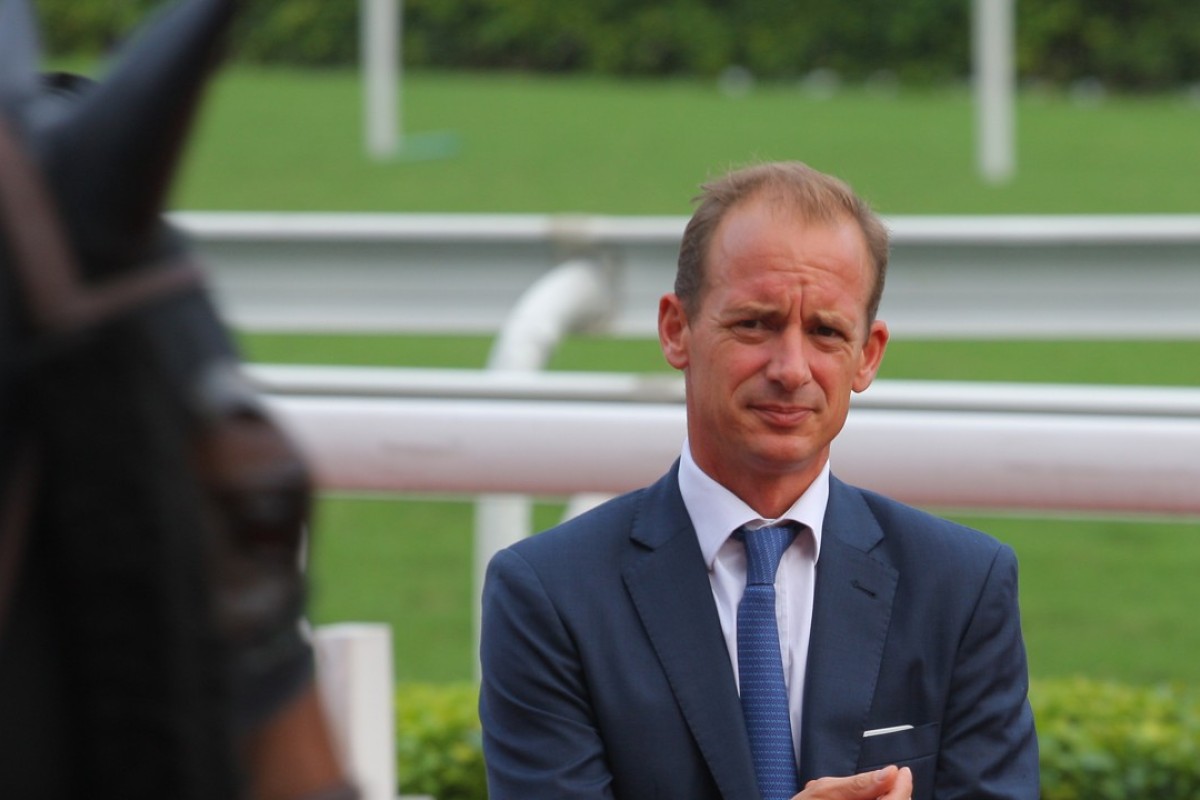 Most trainers and jockeys turn up at the barrier draw for the BMW Hong Kong Derby hoping for an inside gate but Richard Gibson and Neil Callan won't be two of them on Thursday.
They partner up in Hong Kong's favourite race with long-shot Rattan, a last-time ninth in Singapore Sling's Classic Cup and a win would be a surprise but Gibson says that any hope of that surprise starts with the draw.
"We definitely don't want to draw inside," the trainer said. "He had gate three in the Classic Cup and ran short of his previous form, in my opinion, because he was coming up the rail at the finish. He's a horse who prefers to have more room."
Gibson has a Derby on his resume, with Akeed Mofeed, but Callan is still looking for his first after four attempts, his best finish a sixth on Beauty Only behind Luger three years ago.
"I haven't had many rides and probably the only ones I went into the race thinking I had any chance on were Beauty Only and Dominant," he recalled. "The 2,000m was a bit too far for Beauty Only but he ran a good race and Dominant's year, 2012, there was a terrible slow pace, an awful race, and he was a real stayer and completely unsuited by that.
"It's a messy race every year – certainly every year I've ridden in it – the pace can be messy, there are usually mid-race moves. The Golden Age might lead them up this year so it might not be slow but you know it won't be fast and I'd want a middle draw so we have some options."
Singapore Sling leaps into Hong Kong Derby contention with Classic Cup upset
Gibson found Callan for Rattan because the Irish jockey is a last-start winner both on the horse and for the yard, after Amazing Feeling's dirt win at the end of February.
His only ride on Rattan was a year ago next Monday when they were successful in Class Four but they were reacquainted in a nice gallop last Saturday morning.