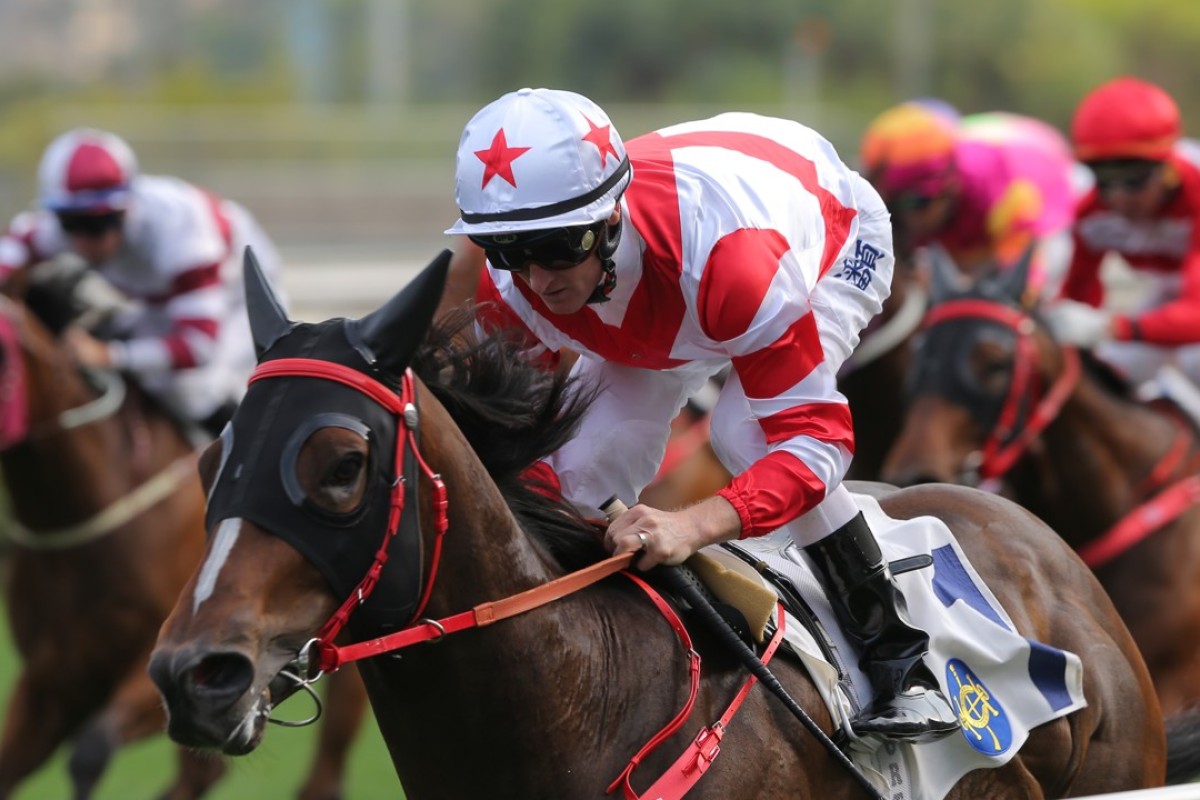 It was finders keepers as Zac Purton parlayed what was already a good weekend into an even better one when he matched his career-best haul of five wins on a Hong Kong programme and proved king of the dirt along the way.
For the third time, Purton landed five at Sha Tin to follow on from his Group One win and narrow Golden Slipper Stakes second at Rosehill in Sydney 24 hours earlier.
Obviously, the plane food overnight agreed with him, as Purton was off the mark quickly with Ever Strong, setting the pattern for the meeting when he led throughout in the opening dirt Class Five, and later won four back-to-back as Elite Boy and Perpetual Treasure completed his sweep of the dirt races and Baltic Whisper and Simply Brilliant sealed the day.
It wasn't plain sailing along the way, with Purton jumping off Baltic Whisper on the way to the starting gates to retrieve a lost shoe for the four-year-old.
"I felt him pull the shoe off and I knew where he had done it, so I got off to go and pick it up," Purton said. "I figured it was better to have the shoe which had already been fitted to his foot, with the nails in the right places, rather than get to the barriers and the farrier have to start fresh. Actually, it wasn't the end of his problems because he pulled off the left shoe there and then pulled the right front shoe off during the race."
Zac Purton tastes Group One success in Sydney with In Her Time
It didn't stop Baltic Whisper posting a big margin victory down the straight course, just as the Michael Freedman-trained Elite Boy managed to post a six-length margin despite wanting to shoulder charge the inside rail in the straight.
"He wouldn't change legs when we turned and I took him closer to the fence because I thought he might switch then, but he got close to the rail and just wanted to get in closer and became quite difficult to ride," Purton said.
Freedman said he might try a gear change with the three-year-old, who doesn't have the mental side of the game down yet after only five starts.
"I mean, he's put up a big margin even hanging in like that so I guess that says something for him. There's no physical problem, it's mental, but he won't get away with it as he goes up in class," Freedman said. "He's still working it all out. When he led last time and got away in front, he got a bit lost, but today he was too far in front."
All three dirt winners led throughout and there was little change of position in the races on the surface – an echo of how biased the dirt was early in the season – and Purton discovered the pattern earliest but said he was fortunate to be on horses which could take advantage of it.
"I didn't expect to lead on Ever Strong, I thought Rugby Diamond would be too quick but, when he missed the jump and I was there, I was happy to take the job on," Purton said. "He didn't quite finish off the 1,400m races his last two and he's not very strong but has got speed and was able to get away with it today coming back to 1,200m."
A much more promising winner was Simply Brilliant, the second leg of a double for freshman trainer Frankie Lor Fu-chuen, and Purton sees the son of Frankel improving going toward next season after coming off best in a battle royal with John Moore's 2019 Derby hopeful Easy Go Easy Win.
Easy Go Easy Win (Joao Moreira) looked to have Simply Brilliant's measure at the 200m but the year-old chestnut kicked back strongly to win by a neck.
Playing politics: how Zac Purton transformed himself into the main man for Hong Kong racing's power owners
"He has assembled quite a nice record already, despite not helping himself an awful lot," Purton explained. "He's still mentally fragile. He wanted to overdo things the first 400m today before he settled down but what I liked was how he really fought to get the win. I think after he has a break and comes back, hopefully he will relax more and then we'll see the best of him."