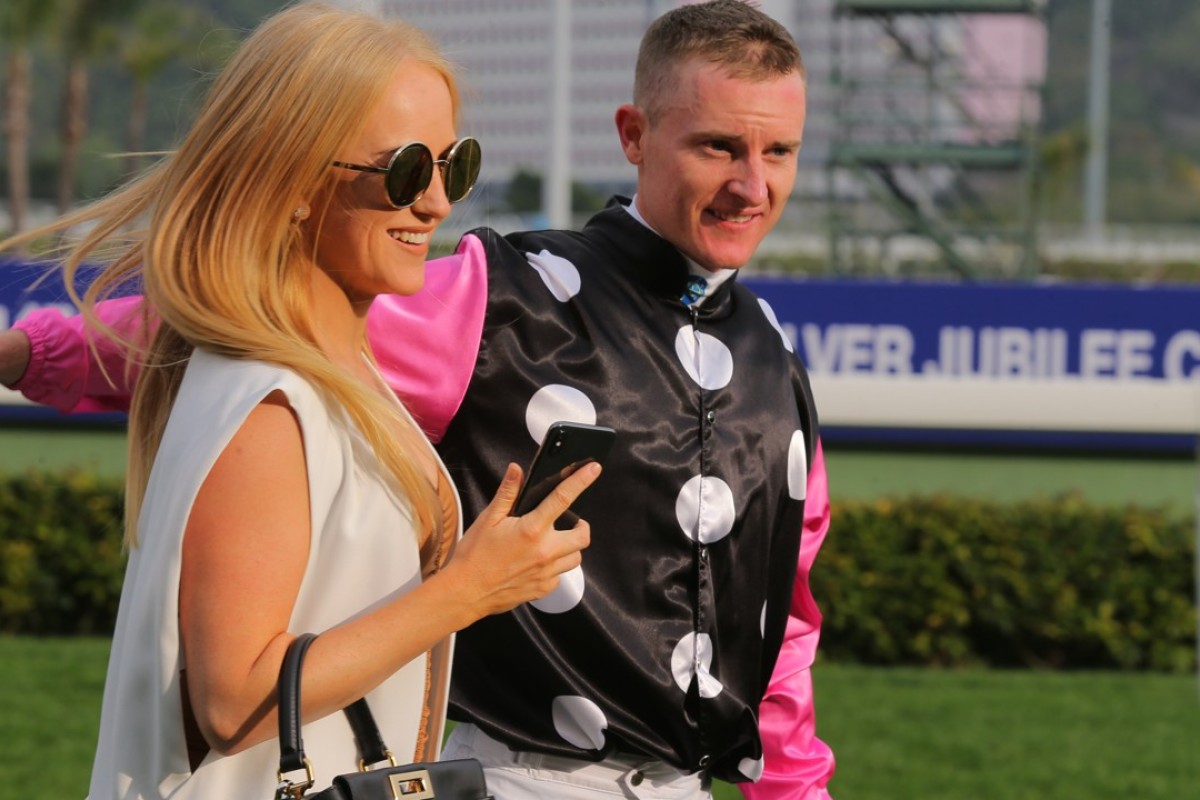 For years the system worked against him – and in many ways it still does – but Sunday's Group One double proved that nobody plays the politics of Hong Kong racing better than Zac Purton.
From his frustrating early days as 13-time champion Douglas Whyte's whipping boy – when he was regularly replaced on horses just as they were ready to win – to overthrowing the king, before being disadvantaged by weight in his battle with Joao Moreira – there have been plenty of "learning days" for Purton.
Now in his 11th season, he has worked his way into an extremely lucrative niche as the go-to man for Hong Kong racing's two superpower owners.
After Purton captured his Holy Grail of a Hong Kong jockeys' championship in 2014, the recently arrived Moreira started a rivalry, not with Purton, but with the record books.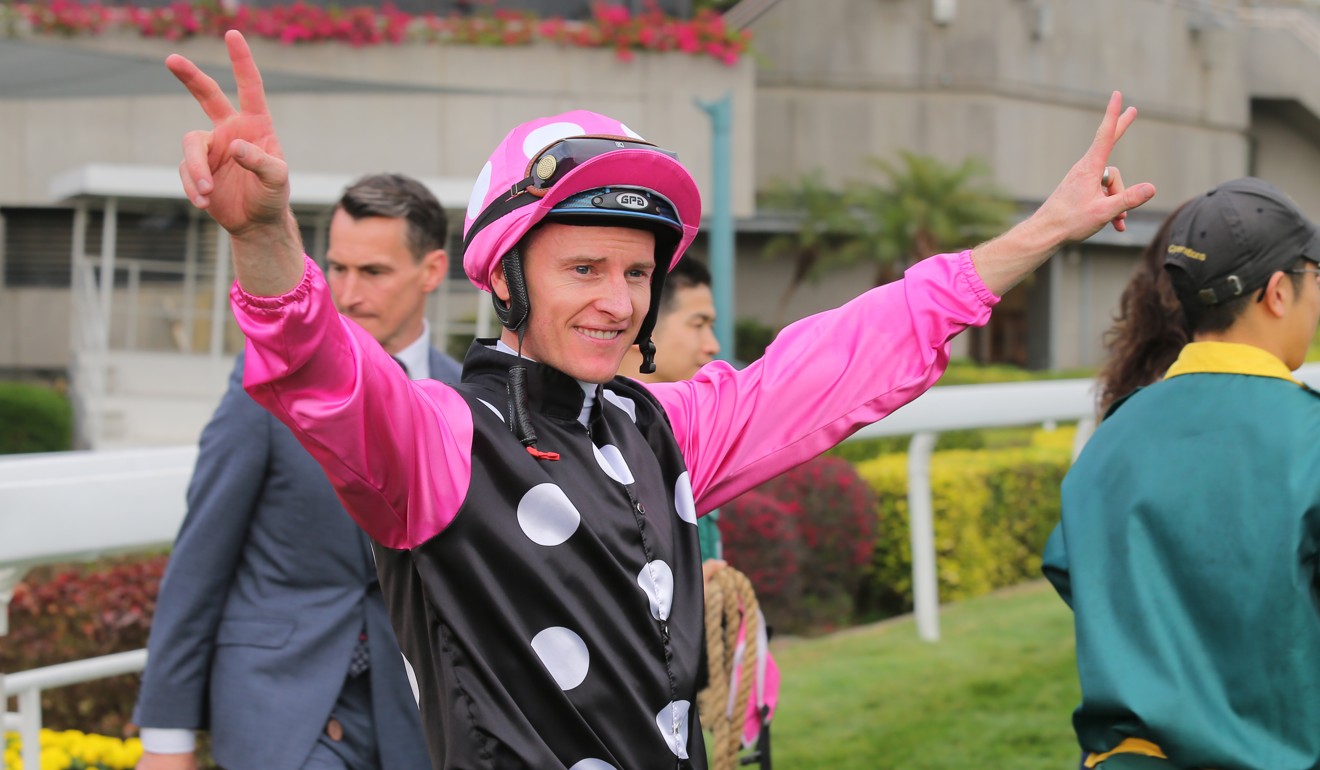 Moreira's 113-pound frame allows him to swoop on rides at weights Purton needs an amputation to make and thus made the title race a one-act affair.
Rather than curse his rotten luck, Purton has instead seamlessly reinvented himself as the premier big-race rider and slid into the big stables by siding with the two most powerful ownership groups in Hong Kong racing, the Kwok and Siu families.
On Sunday, the alliances paid off with Group One wins on the Siu's new superstar of Hong Kong racing, Time Warp, for trainer Tony Cruz, and the Kwok's Beauty Generation, for John Moore.
Both horses had already won on international day – and now look the only contenders for Horse of the Year, but four years ago – let alone early in his career – he wouldn't have been getting near a horse for either trainer.
The biggest challenge for Purton was gaining support from the dominant big-race trainers and it took years for the cavalier Australian to gain the trust of two-time champion Cruz.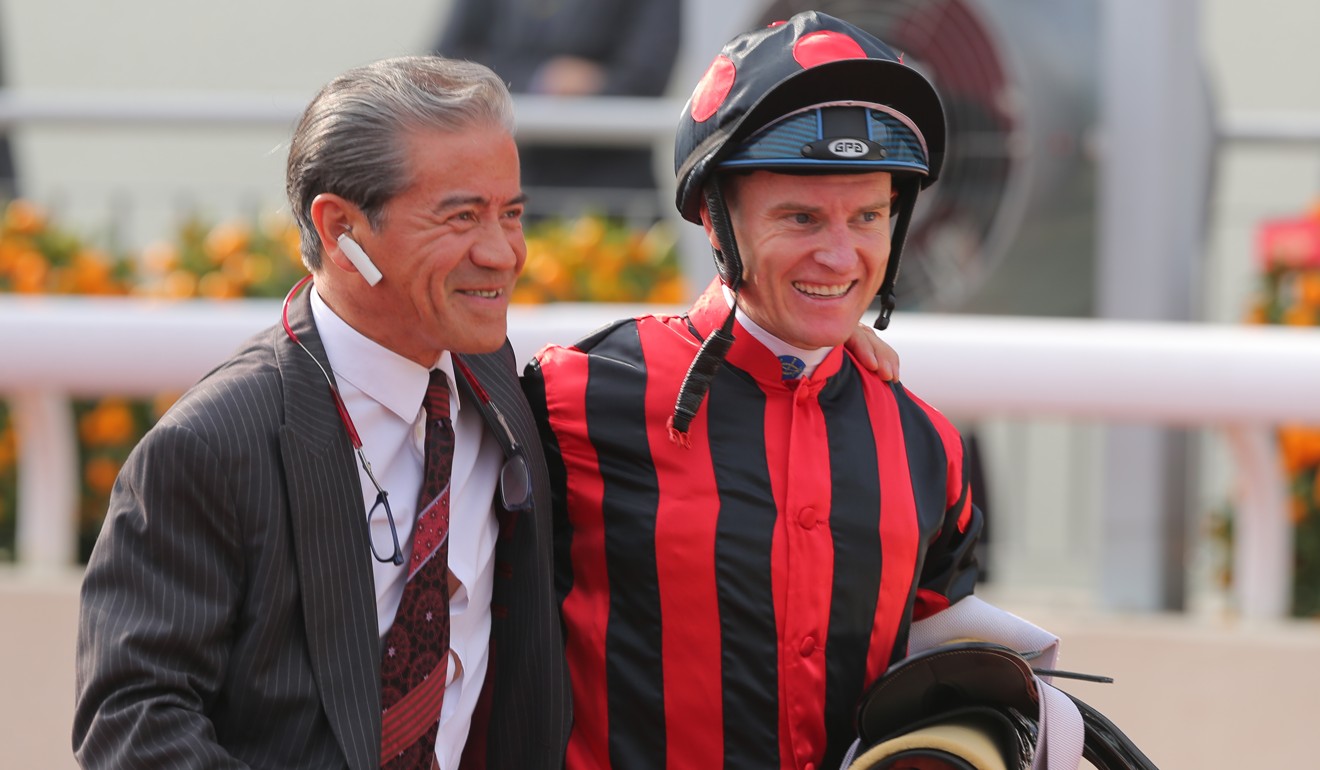 Purton started at Sha Tin in 2007 but it wasn't until 2013 that he rode a winner for Cruz – even then it was an allocated ride in the International Jockeys' Championship – and he had just one ride for the legendary handler the following season.
It was clear Moreira was unbeatable when it came to volume of wins – but by riding the Kwoks' "Beauty" horses regularly, Purton gained the ride on Beauty Only and was able to win the 2016 Hong Kong Mile. That opened up more opportunities for Cruz – and while Sunday's victory was only his fourth for the stable this season, the other two, other than Time Warp, were Gold Mount and potential BMW Hong Kong Derby favourite Exultant.
Connection with Hong Kong's most prominent owners continues to pay dividends for Zac Purton
Getting back into John Moore's camp to capture a Group One on Beauty Generation is the work of a true political genius – Purton may be one of the smartest riders in a race, but off-track he could be better.
It wasn't just his association with the Kwoks that got him back on Beauty Generation – being able to bite his very sharp tongue four years ago may have won him the 2018 Group One Queen's Silver Jubilee Cup.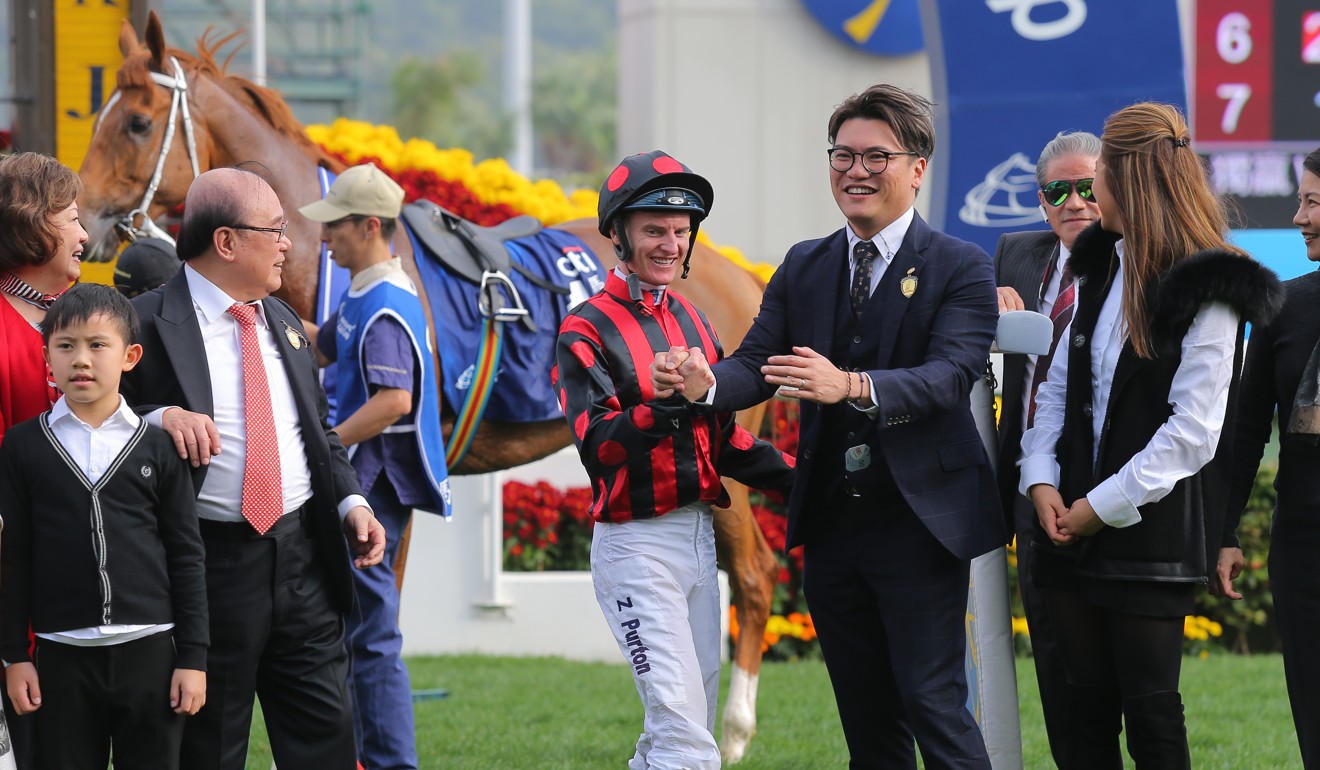 In 2014, when John Moore unceremoniously dumped Purton off reigning Horse of the Year Military Attack for Joao Moreira ahead of the Hong Kong Gold Cup, the press were ready for the reaction story from the notoriously fiery jockey.
"Hold the back page," the SCMP editors were gleefully told, "this will be good".
Rubbing my hands together, I called Purton for his take, expecting him to tee-off on Moore like he was winding up with a driver from the par five 15th at his beloved Fanling golf course.
Alas, we got this tepid reply: "The horse is in his best form now, and obviously ready to win, so I wish them well."
Joao Moreira replaces Zac Purton as rider of Military Attack for Gold Cup
Moore had even already had his shot, throwing out the obligatory "time for a change of luck," and the rather more antagonistic "Zac simply wasn't able to deliver".
This was after Purton's tactical switch had transformed Military Attack into a multiple Group One-winning Horse of the Year and his 2013 international day masterpiece on Dominant had single-handedly won the Hong Kong Vase for Moore.
"Wish them well?!" This weak as dishwater quote may not have washed with the editors – the story was shuffled down the order – but with perspective, Purton's self-control was the right play.
At the end of that season, Military Attack moved to Caspar Fownes and Purton was back aboard – but he didn't ride for Moore for the rest of that season or the entire next term.
Had Purton mouthed off, as he was somewhat entitled to – or at least expected to by most – he may not have ever ridden a Moore horse again.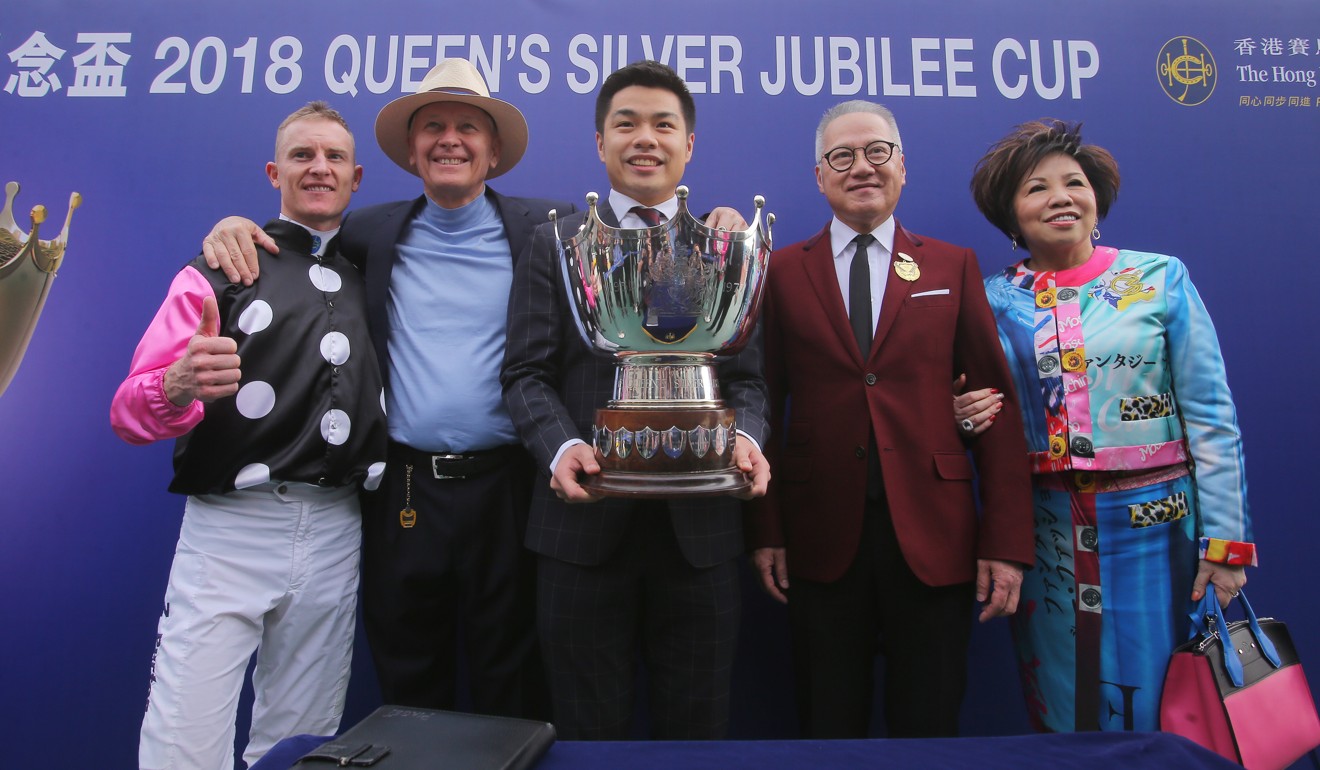 Purton is still an underdog when it comes to the championship, nobody doubts he is equal the rider of Moreira, or at least in the "who's better" conversation, but Sunday was a case in point about why the Brazilian will still probably win more races.
Example A: Purton had ridden talented three-year-old Super Missile in three starts so far, but a last start third bumped the youngster up in grade, and with a light weight, Moreira gets the plum ride on a 2.3 favourite.
Purton's four wins is a banner day in anybody's book, but Moreira had two to maintain an eight-win lead in the championship.
Still, it was Purton who left with the Group One bragging rights, a strengthened relationship with the two families who spend more on horseflesh than any others in Hong Kong and that stands him in good stead for the future.