Tony Millard called on the press to give new apprentice Victor Wong Chun a chance before his debut last weekend but the trainer may now need to get the youngster to go easy on his self-criticism after a debut victory on the second day of his fledgling career.
After three rides last weekend, Wong broke through at ride six aboard Always Win for trainer Benno Yung Tin-pang but the victory came after a week of watching "too many" race replays of the previous week's efforts.
"I lost count of how many times I watched those races again," Wong said. "In the end I had to just stop, try and relax and go out and ride. Last week was very difficult, it felt like I had lost all ability because the races were happening so fast. Everywhere I wanted to be there was somebody there before me and I had to think of a plan B."
Wong said the nerves that plagued his first day at Sha Tin dissipated after a few more rides and it showed.
Victor Wong earned his first win in Hong Kong aboard Always Win, taking the Hong Kong Lions Cup Handicap for trainer Benno Yung pic.twitter.com/CtPK9lApGk

— HKJC Racing (@HKJC_Racing) April 2, 2018
With barrier three and some simple enough instructions, Always Win loomed as a sit-and-steer job for the 10-pound claimer but he was still able to make some on-the-fly adjustments.
"The trainer wanted me to find cover, but he jumped well, was travelling nicely and when nobody came around I thought it was fine to let him be just off the leader," he said. "I thought he was good enough to do that and when the pace was stronger we just backed off a little bit."
Yung gave credit to Always Win's owners for the victory, with the seven-year-old finally finding consistent form with back-to-back wins after an injury plagued few years.
'Everyone wants a hero overnight': Tony Millard asks for patience with new apprentice Victor Wong
"At one stage I told them he may never race again," Yung said. "The owner has given me the space and the time to nurse him back to health and it is a tribute to her patience that he has now won two races in a row."
Wong also managed two second-placings on front-runners, Agree and Sun Touch, both giving a great sight into well into the straight after the jockey had shown a good sense of pace.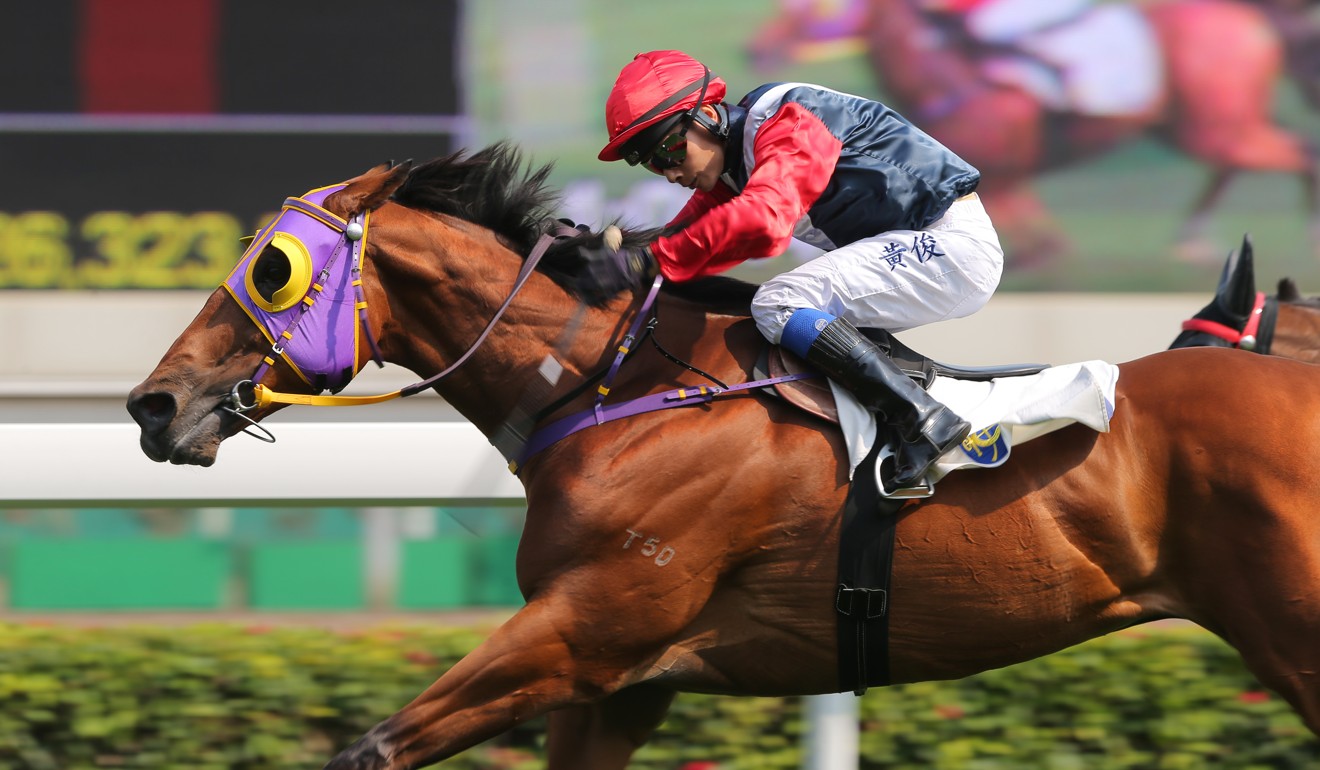 "I thought he rode my horse well, I was happy with that," Moore said. "He just got caught by a better one on the day."
For Wong, the only regret of his big day was that his family was not there to witness it.
"I've waited a long time to get a Hong Kong winner, so this means a lot. Unfortunately, my family was not here, they are on the Chinese mainland, but I will celebrate with them when they return."