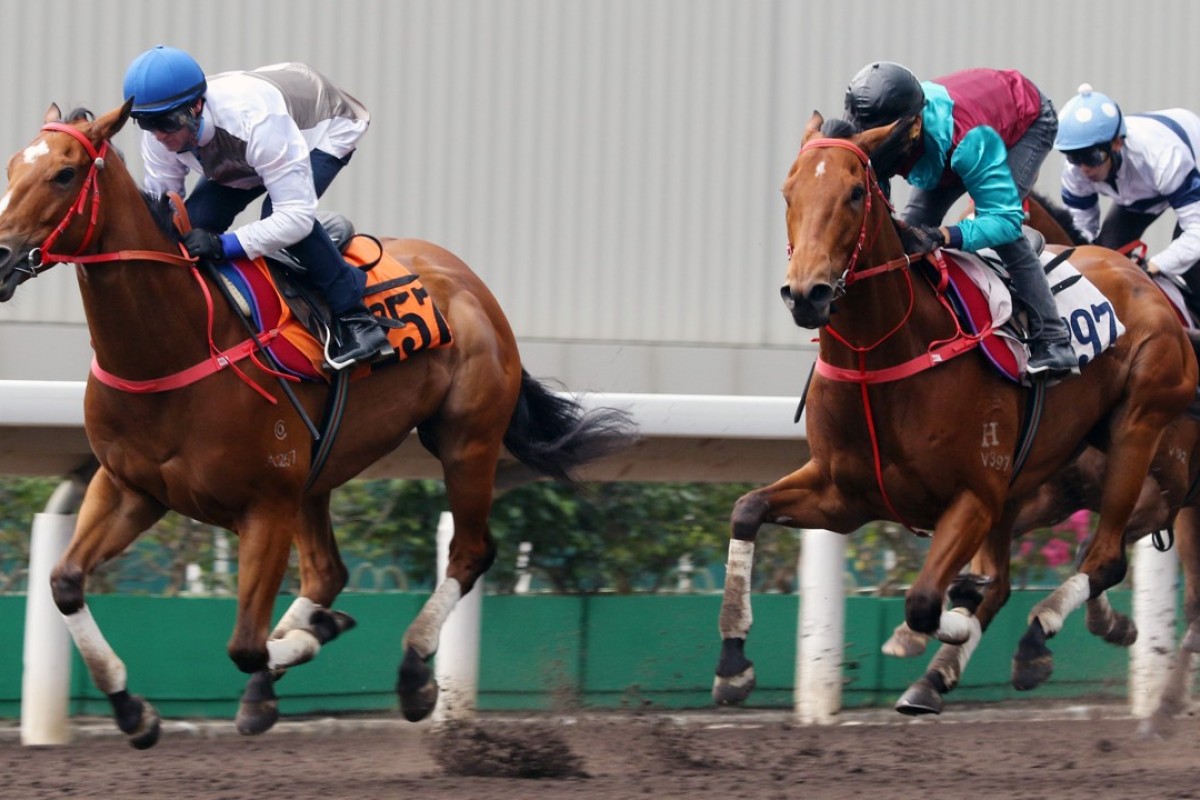 Zac Purton has started the mind games with Joao Moreira ahead of the Group One Chairman's Sprint Prize, saying he would have chosen Ivictory over Beat The Clock if the decision was his, an opinion seemingly vindicated by the sprinter's scintillating dirt trial at Sha Tin on Friday.
Moreira was left with the tough decision between the two John Size-trained four-year-olds, with Beat The Clock a more proven conveyance at the top level but Ivictory an up-and-coming talent many have touted as Hong Kong racing's next big thing.
Moreira stuck with Beat The Clock after a Group Two win last start and Purton was happy to pick up the scraps on a winner of six from seven who smashed a decade-old track record at Happy Valley last time out.
"If you look at their races, it clearly suggests that Beat The Clock should beat Ivictory at level weights in a Group One, but what ratings don't take into account how much a horse is open to improvement," Purton said. "Ivictory is more lightly raced and it looks like he has it all before him. I think as time goes on he may end up the best sprinter in Hong Kong."
Purton said all that may stand between Ivictory and a Group One win on Champions Day is his lack of experience at the top level.
"There's no doubt this will be a big step up for him, you can go out and play park football and look great but when you get put in the Premier League it's completely different," he said.
Record-breaking rising star delivers John Size another Ivictory at Happy Valley
"The horses at Group One level don't make any mistakes. Horses need to be able to handle the pressure mentally and that is what sorts out the good horses from the great horses. Ivictory hasn't been in that situation yet but that is not to say that he won't handle it."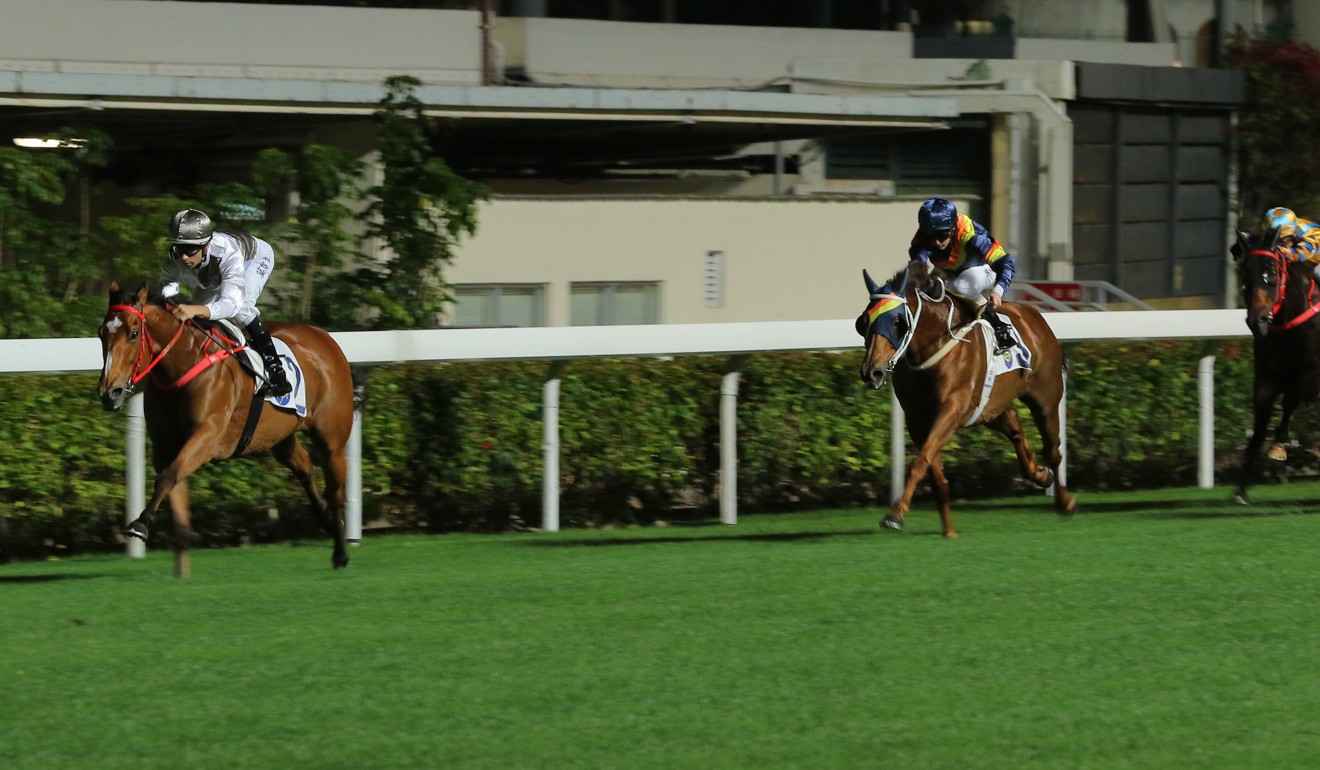 Ivictory's 1,050m trial win over Beat The Clock was another sign the physical attributes are there, with his time of 59.86 seconds the fastest this season and the only time a horse has broken a minute over the trip.
Purton put the time in perspective, saying the presence of a runaway leader (My Honey) and some pressure late from Beat The Clock meant a fast time was bound to be run.
"Obviously he is a pretty quick horse, especially over 1,000m, and he just jumped and rolled into that first corner," Purton said. "Then the leader took me into it and my horse just took the bit. Then I had Joao wanting to make a race out of the barrier trial."
Joao Moreira had to choose between stablemates Beat The Clock and Ivictory for Chairman's Sprint Prize

He chose Beat The Clock, @zpurton scooped on Ivictory. Today the talented duo went head-to-head in a trial at Sha Tin. Here's what the Magic Man had to say #HKRacing pic.twitter.com/ssePCHYzAL

— Michael Cox (@KemblaCoxy) April 20, 2018
It did seem like Moreira felt for more on Beat The Clock and couldn't bridge the gap between the pair – finishing one length away in second – but the Brazilian was content with his decision to go with the more seasoned sprinter.
Beat The Clock? John Size's speedster does just that in Sprint Cup
"He seems healthy and he seems very much the same as he was prior to his last win, so I'm extremely happy with my horse," he said, adding that he thought the trial result meant little. "The real feel will be on race day. Today was just trackwork and I don't think my horse gave the best of himself."