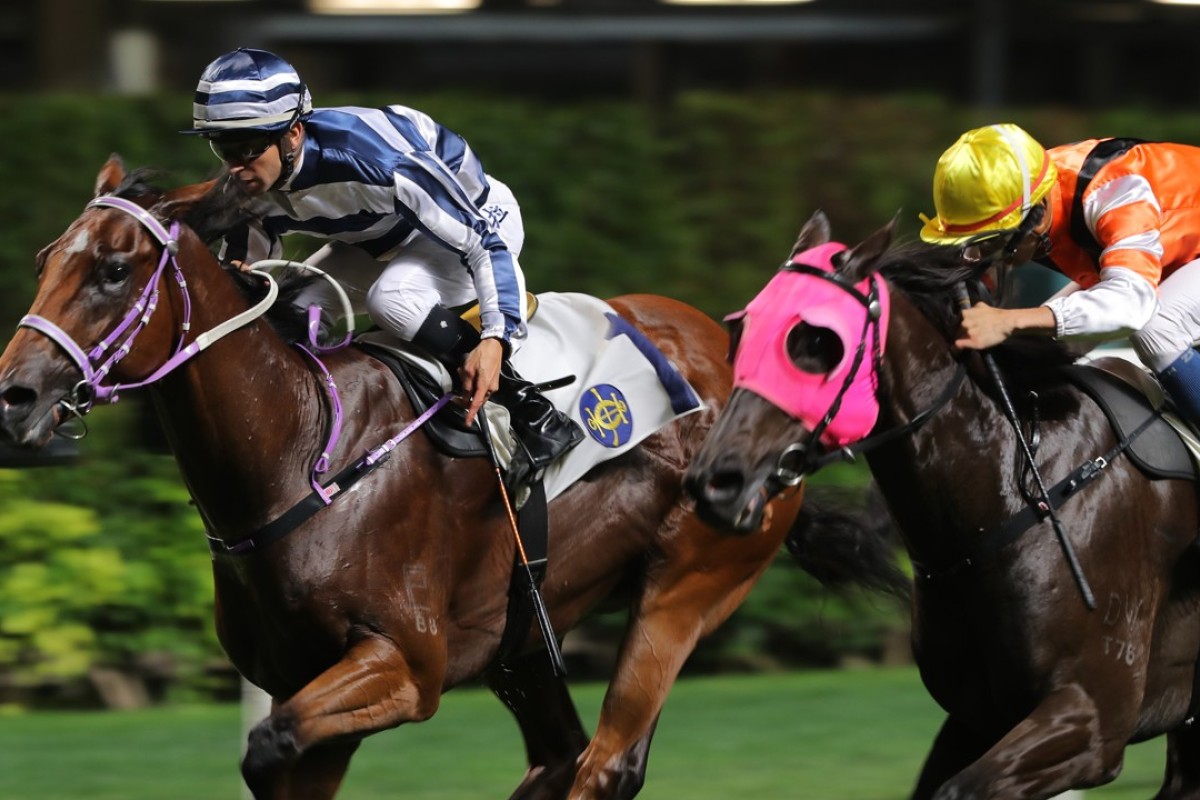 Punters who keep having to take short prices about the Chris So Wai-yin-trained Eighty Eighty might be wondering why they do it to themselves after breathing a sigh of relief that his number went up on Wednesday night.
It hasn't been an easy watch for his fans overall, as the gelding has been a short-priced favourite at four of his five races, but he was dogged and courageous on Wednesday and Eighty Eighty is definitely a horse to keep following in Class Three.
The gelding has done well for his owners in getting from his 52 rating on debut to win two races and finish two seconds before Class Three and his small margins have been the key and a big help longer term.
Some thought his narrow margin of victory midweek was an indicator that he didn't deserve to be a pronounced favourite, but it was quite the opposite, as only a horse who had some above average ability and an edge on the field would have won in the circumstances.
Zac Purton charged around the field mid-race on the wide-drawn Royal Prerogative and really put some pressure on Eighty Eighty, after he had got the early lead quite comfortably.
That pressure ensured Eighty Eighty had to run full speed just to hold on to the lead from the 700m to the home straight, where Royal Prerogative dropped away but then Eighty Eighty became a target for horses with fresher legs and finishing late.
Golden Glory had tucked in behind during the fastest part of the race and had a rest so, when he came at Eighty Eighty carrying 11 pounds less, he probably should have got past him.
Title race alive as Zac Purton snares five at Happy Valley
Eighty Eighty didn't know that, though, and fought bravely before holding on by a narrow margin.
Up in grade next time, Eighty Eighty won't know himself with a light weight after having 130 pounds or more for three runs at the top of Class Four.
It will be his turn to receive the weight and that might even allow him to score in a more clear-cut margin, even if Chris So might prefer to keep scraping in.