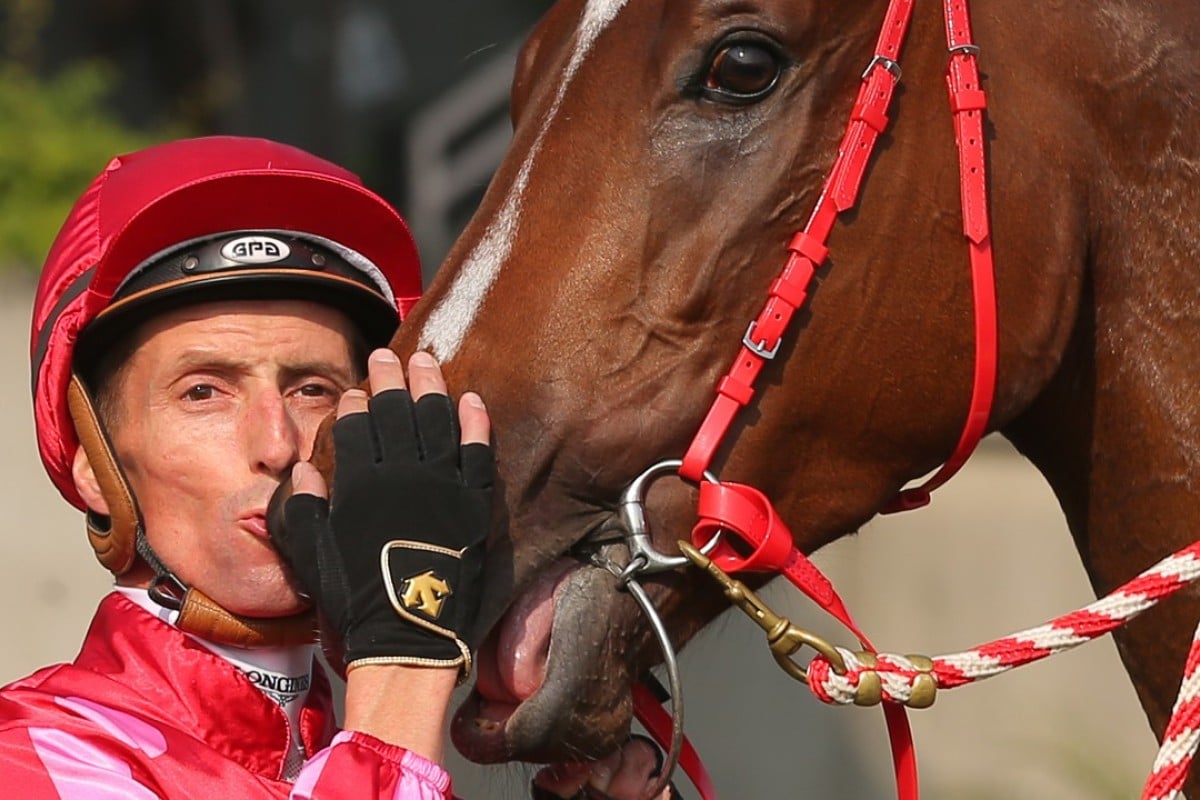 Disqualified Australian jockey Nash Rawiller has been released from custody in Hong Kong but it is yet to be announced whether he will face charges from the Independent Commission Against Corruption (ICAC).
Rawiller was photographed on Friday by local press leaving ICAC headquarters in North Point at around 2.30pm, nearly 48 hours after he was detained at Hong Kong International Airport.
The Hong Kong Jockey Club banned Rawiller for 15 months on Wednesday after finding the 43-year-old guilty of receiving gifts or money in exchange for race tips.
Top Australian jockey Nash Rawiller banned for betting offences by Hong Kong Jockey Club
The ban was the longest given by the Jockey Club since Australian jockey Chris Munce was suspended for 30 months and jailed over the "tips for bets" affair in 2008.
Munce also served 20 months in jail after the ICAC found him guilty of taking bribes.
The Jockey Club said it would not comment on specifics of the case and the ICAC has yet to release a statement.
Rawiller's mother, Elaine, went into ICAC headquarters around 30 minutes before his release and left in a car.
State-of-the-art technology and a US$50b betting exchange: how Hong Kong Jockey Club caught Nash Rawiller in 'tips for gifts' web
Rawiller was charged with having breached Rule of Racing 59 (2) and (3). He did not enter a plea.
On the first charge, Rawiller was found to have accepted on two occasions pecuniary or other gifts or other considerations for providing tips on horses he rode.
On the second charge, he was found to have on diverse occasions had an interest in bets on horses, with those bets being facilitated by people known to him.
"After having considered all of the evidence tendered by the inquiry, which included submissions made by Nash Rawiller, the stewards believed the charges as issued should be sustained and Nash Rawiller was found guilty of both charges," the Jockey Club said in a statement.
Rawiller's brother Brad, a jockey, rode a winner at Benalla on Friday and paid an emotional tribute to his sibling.
"Obviously it has been a trying 48, 24 hours, but I just want to thank everybody for their love and support," he said.
"Obviously we are all behind Nash, our family have love and trust for him. We are all behind him. whatever the outcome is.
"All I want to say is that Nash is a great man, a good person and even better father, brother and family member. Don't anyone ever forget that, how good a person he is."