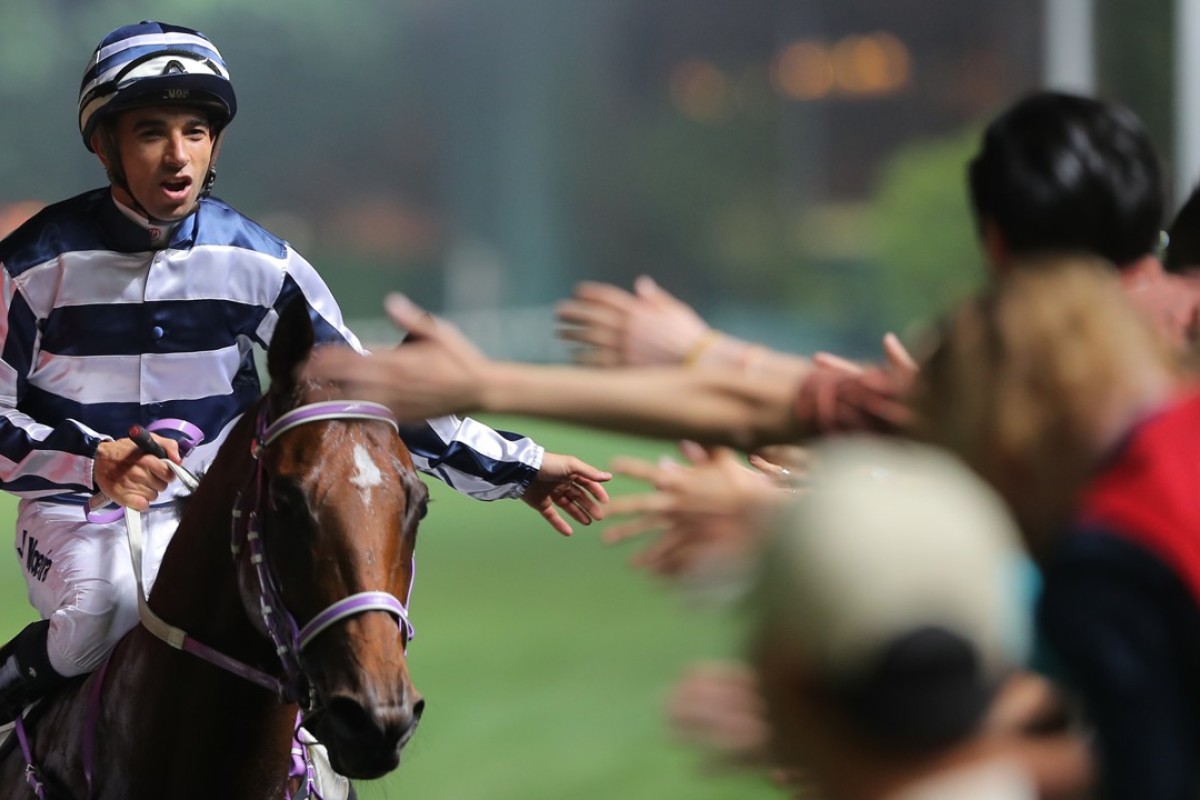 Zac Purton's magnificent midweek effort at Happy Valley breathed new life into the jockeys' championship and put him ahead in a key statistic but rival Joao Moreira says he is ready for the challenge of a thrilling title chase.
Each of Moreira's three consecutive championships has been a walkover, with the margin to Purton, who has been second on each occasion, 50, 88 and 64 victories.
Purton put in one of the greatest riding displays ever witnessed at the iconic venue on Wednesday with five hard-fought wins, two of them by narrow "nose" margins.
It moves Purton within seven winners of Moreira with 22 meetings to go in the season, starting with what could be a pivotal Champions Day fixture.
Title race alive as Zac Purton snares five at Happy Valley
"I'm excited, it's going to be a good day – great horses, jockeys and a big crowd – it's what we live for," Moreira said, adding that the prospect of a down-to-the-wire championship battle has him fired-up.
"It's going to be a fight and it's a good way to motivate myself, it's clear my numbers have dropped and that's going to push me."
Purton's strike rate has moved ahead of Moreira's for the first time since the Brazilian arrived in 2013, albeit narrowly.
The Australian has ridden 90 winners from 447 rides at a strike rate of 20.13 per cent, while Moreira is just five hundredths of a per cent behind on 20.08 per cent (97 from 483).
"Either I start moving that number and riding more winners or he will go past me – Zac is flying," Moreira said. "And he has more support than me right now."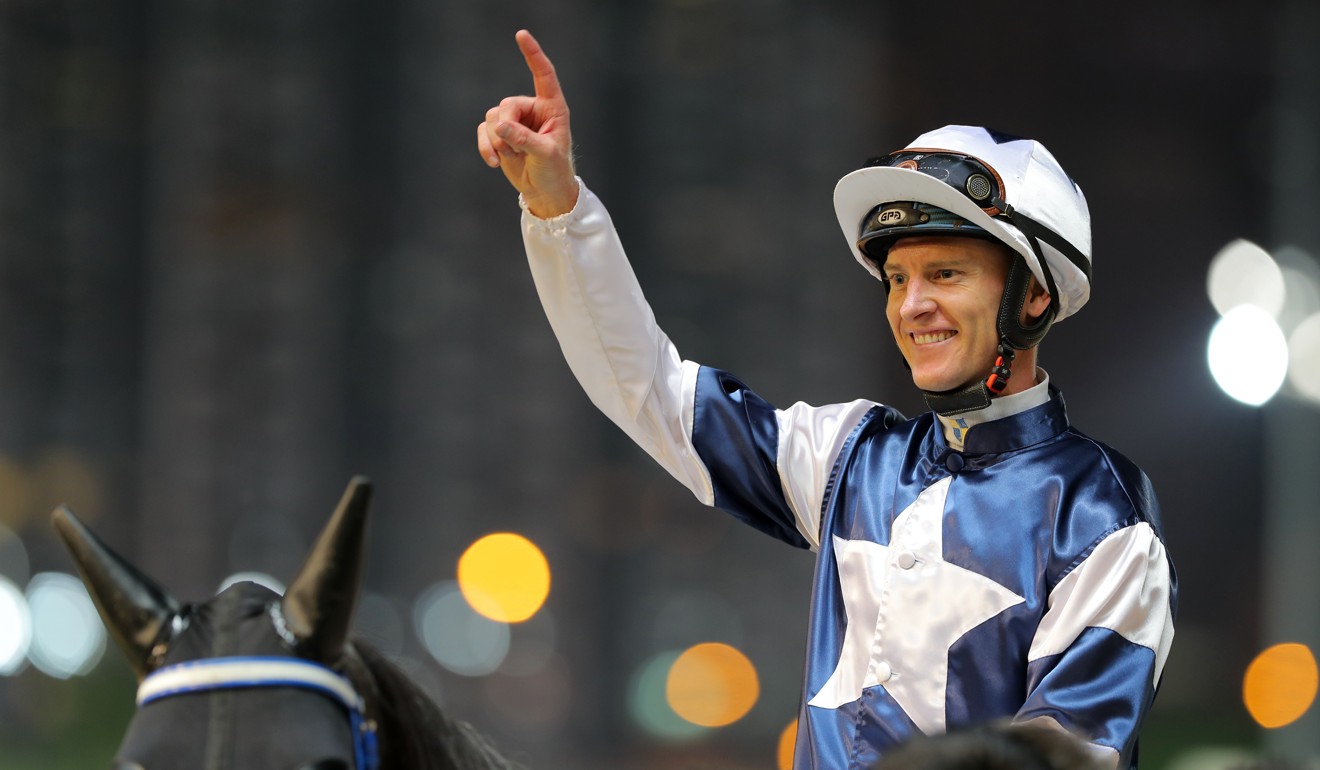 Purton will probably take umbrage at that claim given that he sees himself as the perpetual underdog in his battle with Moreira, pointing to his rival's light weight and strong association with top trainer John Size.
On Wednesday, Purton admitted how important his personal best haul at Happy Valley was.
"I've been chipping away at Joao's lead but I think I said the other day that I've needed a night like this when I ride five, because I know Joao's going to do the same any time soon," he said. "I'm getting great support and even got some photos tonight. I've got to keep doing it, he's still seven clear, but it looks a real contest and that's good for racing."
Moreira could also see the big picture perspective of a tight title race and says all the right "good for racing" things as well, but somewhere beneath that smiling exterior lurks a killer instinct.
Zac Purton starts the mind games as Ivictory knocks off Beat The Clock in trial ahead of Chairman's Sprint Prize
"I understand that's what the fans want, a close championship, and I understand that Zac wants to win the title, but I want to make it clear that I want to win it really badly as well," he said. "I want to win it more than anything."
The two contenders head into Champions Day with a number of key head-to-head battles looming, including in the three Group Ones, in which they ride leading chances.
If early markets are any indication, the two jockeys' rides could start first and second favourite in each of the features.
Moreira rides probable favourite Ping Hai Star in the Group One Audemars Piguet QE II Cup, where he will be trying to ride down likely front-runner Time Warp.
In the Champions Mile, Moreira rides Seasons Bloom, with the Stewards' Cup winner vying for favouritism with Beauty Generation.
A highly competitive Chairman's Sprint Prize sees Moreira stick with Beat The Clock, leaving Purton to partner stablemate Ivictory.